Are you using essential oils in your skincare routine? Well they should be! Essential oils help to keep skin clear, fight the signs of aging, increase skin elasticity, and so much more! There are many essential oil recipes that can be used for healthy and glowing.
Essential oils are a great way to improve the vitality and appearance of the skin. Many essential oils have natural properties that benefit skin health, provide hydration, and help clear bumps or blemishes. Some essential oils even help with more significant skin problems like aging, eczema, psoriasis, and acne.
In this post, you will get different essential oil recipes to be included in a skincare regime. So, let's get to why essential oils are good for the skin.
Benefits Of Essential Oils For Skin
Essential oils are great for dry, flaky, or dehydrated skin and your moisturizer just isn't doing enough no matter how enriched and emollient it is.
Essential oils make skin smoother, softer, and more resilient, not to mention taking on a natural-looking glow.
They are helpful for keeping skin hydrated and have incredible, instantaneous skin-smoothing properties.
Essential oils can penetrate deep into the skin, trapping water and other moisturizing goodness in, while keeping toxins and other bad stuff out.
Essential oils fade scars and dark spots and kill acne-causing bacteria.
Essential oils remove wrinkle due to rich in vitamins and antioxidants
Let's take a look at the essential oil recipes for skincare.
---
1. DIY Face Serum For Wrinkles
Aging gracefully can be a boon for any type of skin. Don't worry!  you don't have to empty pocket on expensive serum even you can achieve the flawless skin naturally. Using essential oils on the skin, provide essential nutrients and vitamin. So, Treat your signs of aging with this anti-aging face serum which fights wrinkles, age spots, scars, and acne. This is all in one MIRACLE SERUM. Click Here To Get Full Recipe.
---
2. DIY Face Serum For Dark spots and Pigmentation

Dark spots? Pigmentation or scars? Essential Oil is the Rescue! Essential oils are great for healing many types of skin problems, including hyperpigmentation, scars, acne, and dark spots. They have skin brightening and glowing properties that help even out skin tone and make skin glow with radiance.
This face serum is made with different essential oils and carrier oils like carrot seed oil, argan oil, lemon oil, frankincense oil, sandalwood oil which has potent benefits for removing pigmentation, scars and dark spots effectively.
Click Here To Get Full Recipe for face serum for pigmentation, scars and dark spots
---
3. DIY Coffee And Frankincense Under Eye Cream
Caffeine is considered as the most powerful component to treat wrinkles and build up the collagen which makes a firmer skin. Coffee is the great source of caffeine and when caffeine is mixed with another powerful ingredient like essential oils, it can be the best treatment to reverse the signs of aging and to get healthy skin. So, one of the best ways to treat wrinkles and puffy eyes are making homemade under eye cream which is all natural and without any toxins. Click Here To Get Full Recipe.
---
4.  DIY Tea Tree Oil Face Moisturizer For Acne Scars
When we talk about natural treatments for acne and their hateful scars, we usually talk about tea tree oil. It is not only effective for acne, but it also heals many skin problems including acne scar treatment. This face massage gel will heal your acne and its scars and will make your skin smooth and hydrated because it contains many powerful and effective ingredients which are good for many skin disorder. Click Here To Get Full Recipe.
---
5. DIY Baking Soda Face Scrub For Blackheads
Baking soda scrub is a mixture of coconut oil, tea tree oil, lemon oil and of course, baking soda. This scrub draws out the excess oil, dirt from the skin by unclogging skin pores and maintains the optimum skin's pH which prevents the sudden breakout and gives a healthy glow to the skin. Click Here To Get Full Recipe.
---
6. DIY Frankincense Anti-aging Cream

Frankincense essential oil is considered as the most powerful oil for treating skin conditions. It is the best oil to beautify and rejuvenate skin when applied topically and to promote the cellular health of the skin. The important benefit of frankincense oil is to heal skin like treating wrinkles, scars and dark spots.
So, why not add this oil to daily skin care regime and get a healthy and glowing skin. This frankincense anti-aging cream is the best way to give proper nutrients to your skin. Click Here To Get Full Recipe.
---
7. Multipurpose Beeswax Beauty Balm

Beeswax is a powerful natural ingredient to get a moisturized and healed skin. Its ability to trap moisture keeps the skin lubricated and refreshed. These emollient properties and rich vitamin A content boost skin cell production, thus giving the skin a healthy and restored impression.
You can use this beeswax beauty balm in different ways like use it as a moisturizer or as a face mask or as a cuticle cream or as a hand cream or as a makeup cleansing balm. Click Here To Get Full Recipe.
---
8. DIY Anti-aging Skin Moisturizer

One of the best ways to delay or prevent premature aging is properly skin moisturizing. Moisturizing doesn't just feel great, it can help keep your skin clear, smooth, and wrinkle-free in the future. An anti-aging face moisturizer is required to provide the required amount of potion and also hydration to your skin.
This moisturizer helps to hydrate skin cells and provide essential nutrients to produce healthy cells. It helps the skin to function properly so that skin cells can rapidly repair themselves and turnover fresh cells, which means huge anti-aging benefits down the road. Click Here To Get Full Recipe.
---
9. DIY Aloe Vera And Honey Face Cleanser

This aloe vera and honey face cleanser is exactly what you need for your face. It helps clear your face from all toxins and impurities. While on the other hand, it makes your skin healthy, moisturized and naturally glowing.
This aloe vera and honey face cleanser include aloe vera gel, honey, castor oil, and sunflower oil. It also contains the super beneficial essential oil for skin i.e. tea tree oil. Using this face cleanser also help you get rid of acne, dark spots, premature skin aging, and many other skin ailments. So why not make this easy aloe and honey face cleanser at home and get clear and glowing skin. Click Here To Get Full Recipe.
---
10.  DIY Vitamin C Serum For Wrinkles
There are many fruits and vegetables which can give you vitamin C but to get more skin benefit from it, you can apply it topically to your skin. One of the best way to apply it is in the form of Vitamin C serum.
Yes, Vitamin C serum has many benefits including fading fine line, dark spots, uneven skin tone, and acne. Check out how you can make this powerful Vitamin C Serum. Click Here To Get Full Recipe.
---
11. DIY Honey Sugar Scrub For Dry Skin
Honey and sugar are considered as the substitute for sweetness but in your face regime, it can be considered as the perfect combination to enhance your beauty. Yes, If you use them as a scrub will exfoliate your skin plus give a glow to your skin. My one of the favorite scrub is honey sugar scrub. Click Here To Get Full Recipe.
---
12. DIY Almond Oil Face Cream

Are you looking for a completely natural face cream for scars, dark spots that also makes your skin naturally glowing? Then you have landed at just the right place.
Almond oil is one of the most nutritious carrier oil that you can include in your skincare. It has essential vitamins and minerals like vitamin E, riboflavin(vitamin B2), calcium, potassium, and magnesium. These vitamins and minerals help slow dowing skin aging, fades scars, dark spots, and many more. Click Here To Get Full Recipe.
---
13. DIY Anti-aging Cream For Dry Hands

If your hands are working hard for you, it may be time to show them a little respect. Start caring your hands and give them proper nutrients through using this DIY anti-aging cream for dry hands. It helps in the moisturizing dry skin and makes them soft and also lightens the dark spots and wrinkles. Click Here To Get Full Recipe.
---
14. DIY Lotion Bars For Eczema
Now its time for you to combat your eczema by using this shea butter and honey lotion bars for eczema. It is all packed with the natural ingredients that help relieve eczema.  It contains shea butter, coconut oil, beeswax, and essential oils.
This lotion bars for eczema help reduce inflammation, itching, irritation, and redness of your eczema. It helps moisturize and hydrate your dry skin. This lotion bar also stimulates cell regeneration. This helps in wound healing. So why not try this lotion bar to get relief from eczema. Click Here To Get Full Recipe.
---
15. DIY Body Butter For Dry Skin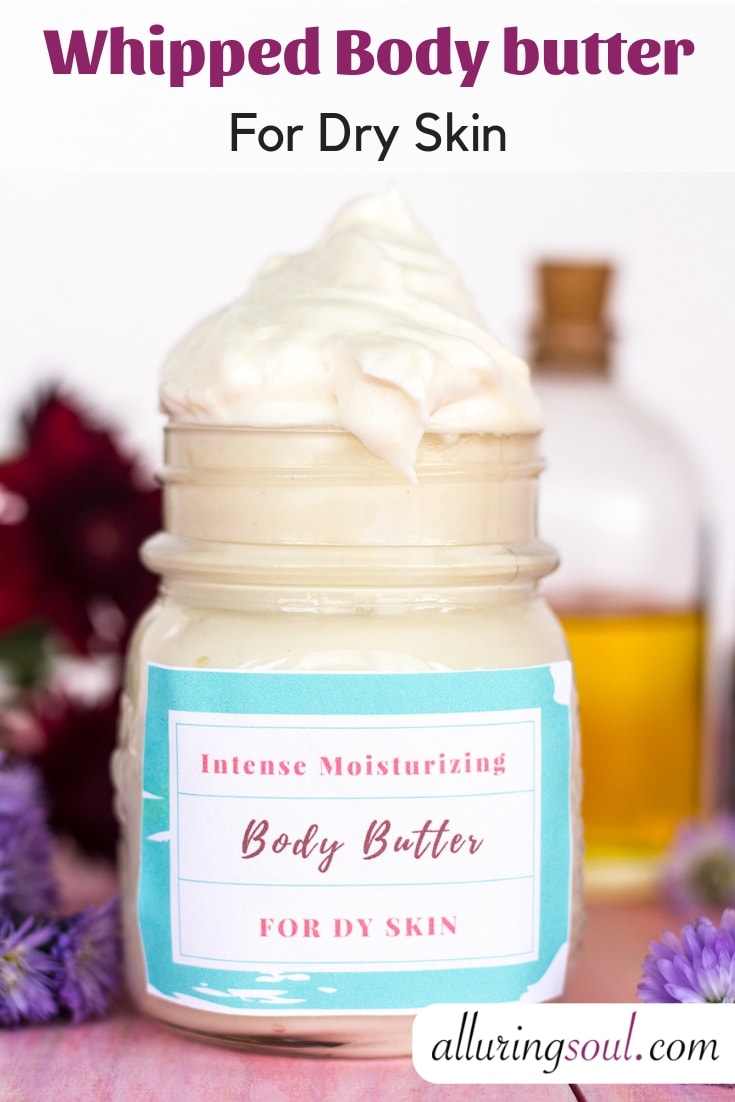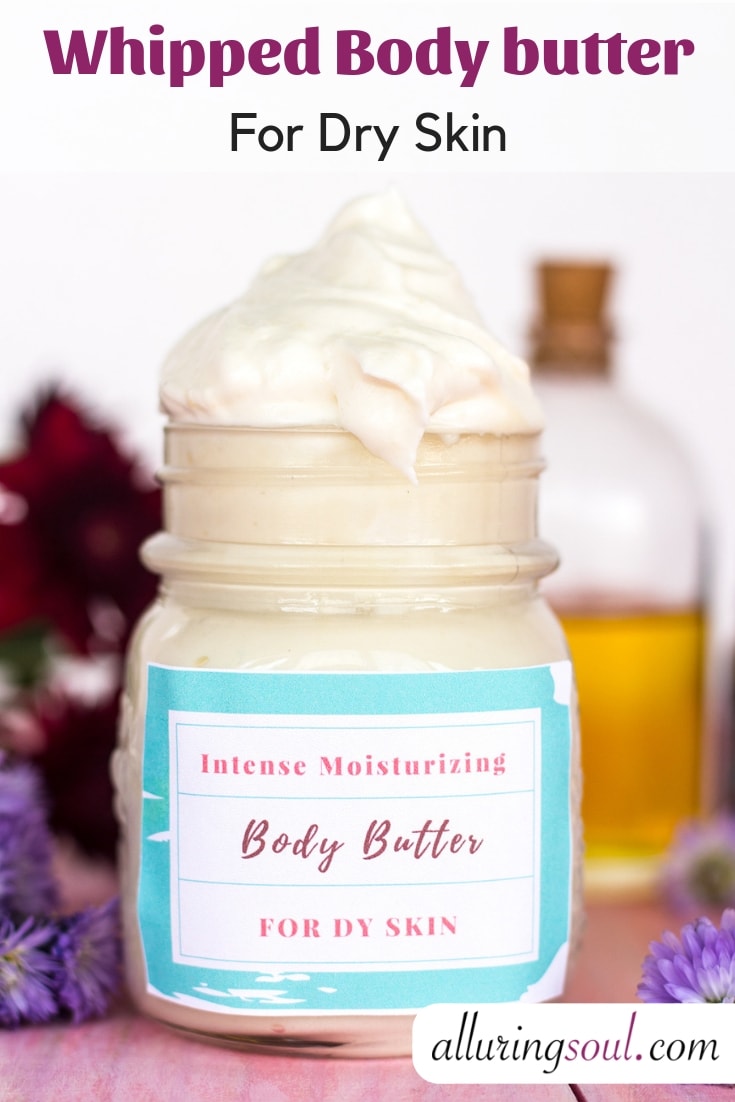 Everyone hates dry skin and its related troubles like itching and peeling of the skin. DIY all-natural body butter for dry skin is an effective remedy to opt. It's cheap and does not contain any harmful chemicals. It is made with shea butter, calendula oil, vitamin e oil, and lavender oil. These ingredients deeply moisturize and sooth the skin. Click Here To Get Full Recipe.
---
16. DIY Face Serum For Acne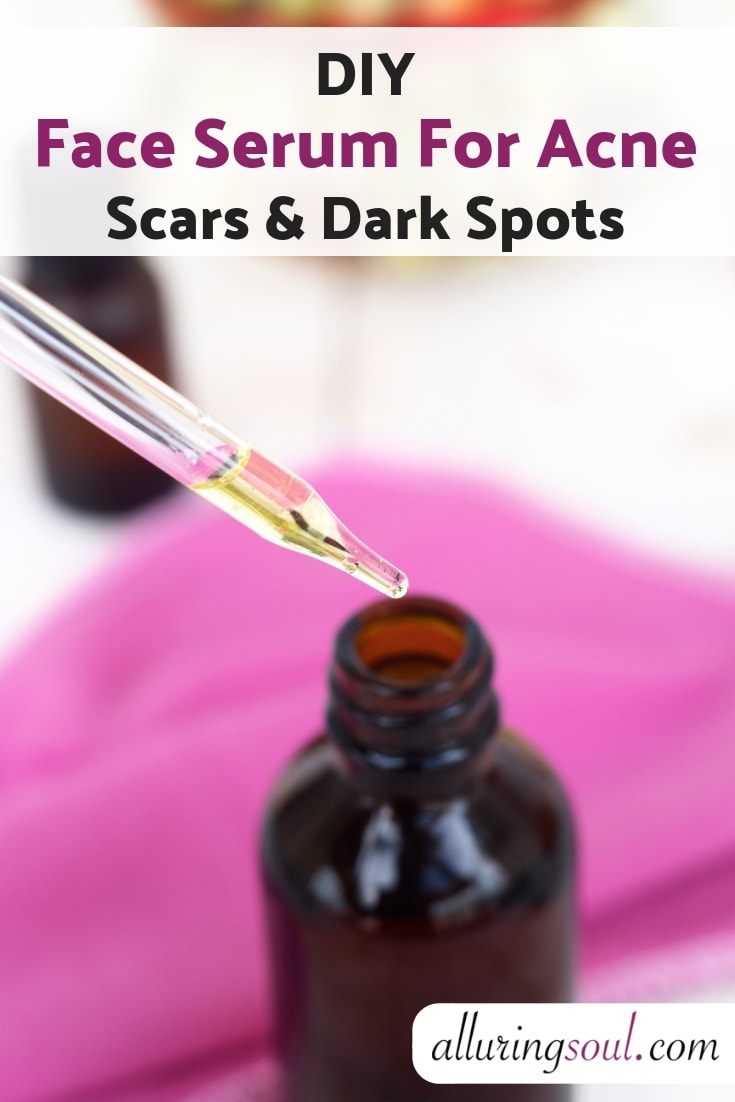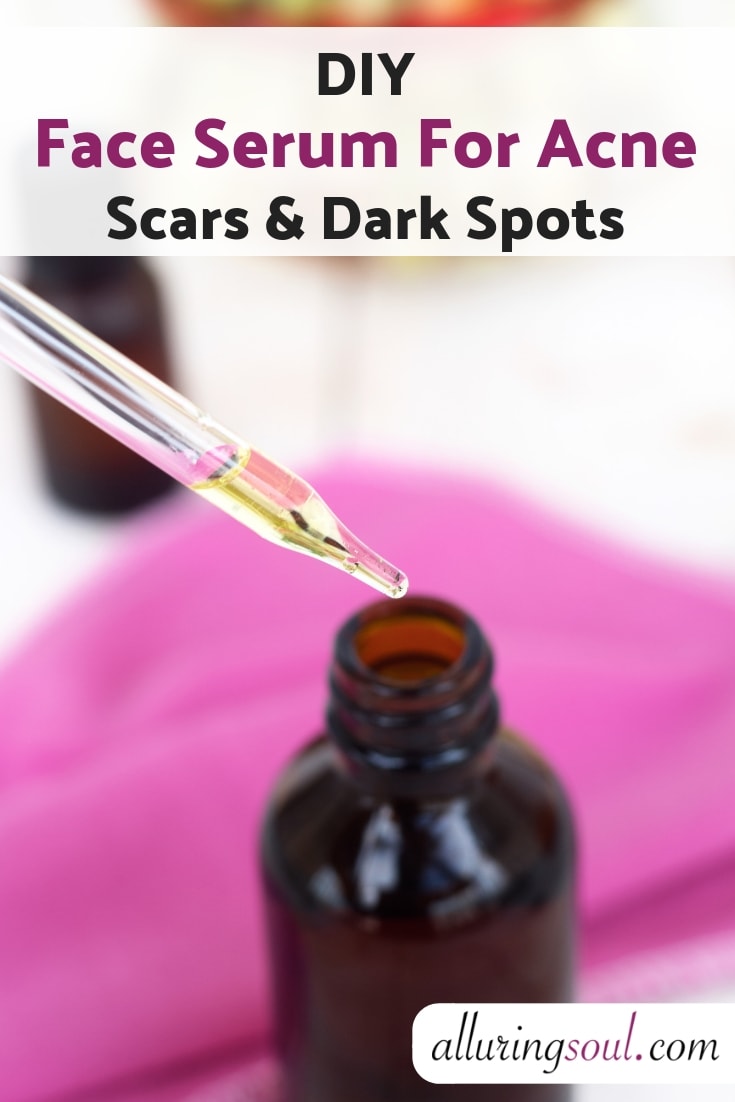 This all-natural DIY face serum for acne is the greatest thing you can ever give to your acne prone skin. It is made up of essential and carrier oils which are the main ingredient that will target your requirements without any side effects. It helps regulate oil production in the skin and has antibacterial properties that help get rid of the acne-causing bacteria. Click Here To Get Full Recipe.
---
17. DIY Anti-Acne Gel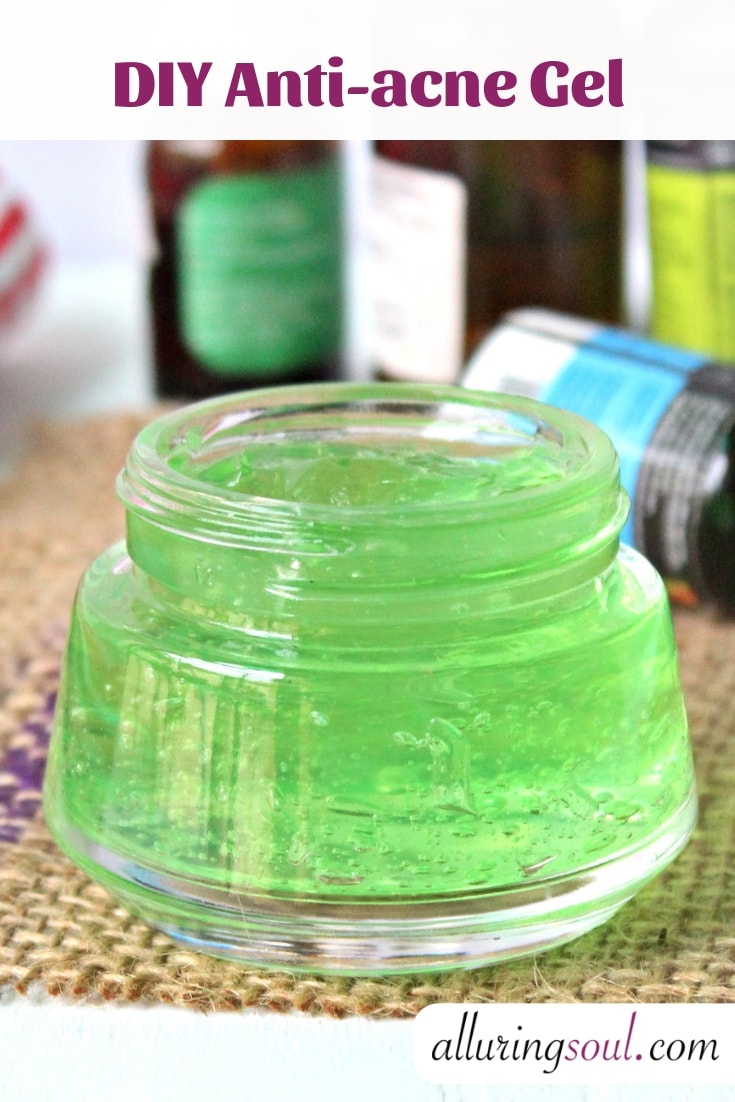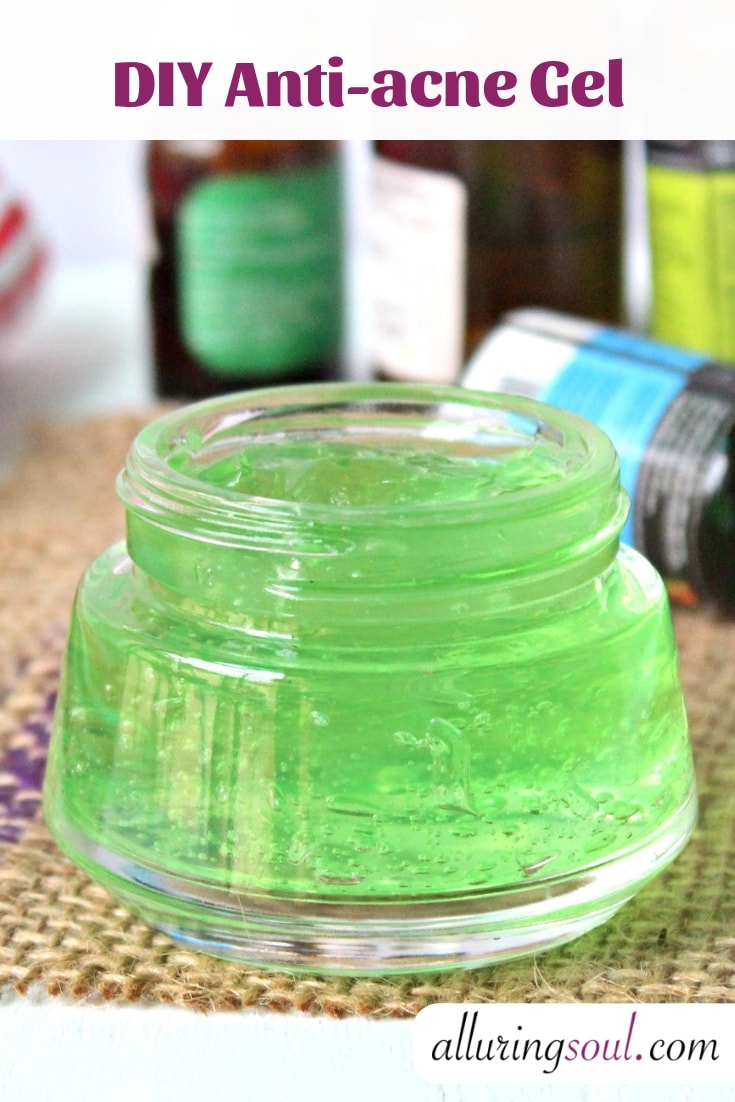 Aloe vera is great for acne-prone skin. It has an antimicrobial and anti-inflammatory property which prevents and treats acne. Aloe vera gel with essential oils would be a great moisturizer everyday use. If you are a DIY person then you should give a must try to your skin of DIY acne gel which is made up of essential oils and they are the main ingredients that will target our requirements. Click Here To Get Full Recipe.
---
18. DIY Shea Butter Night Cream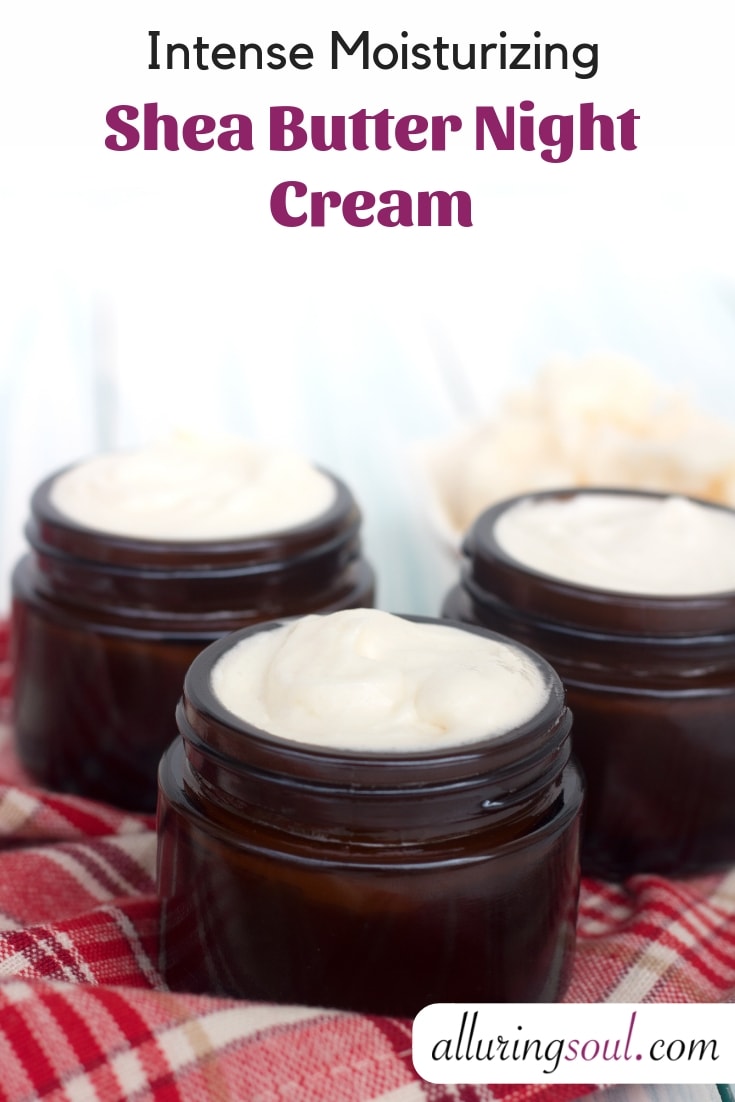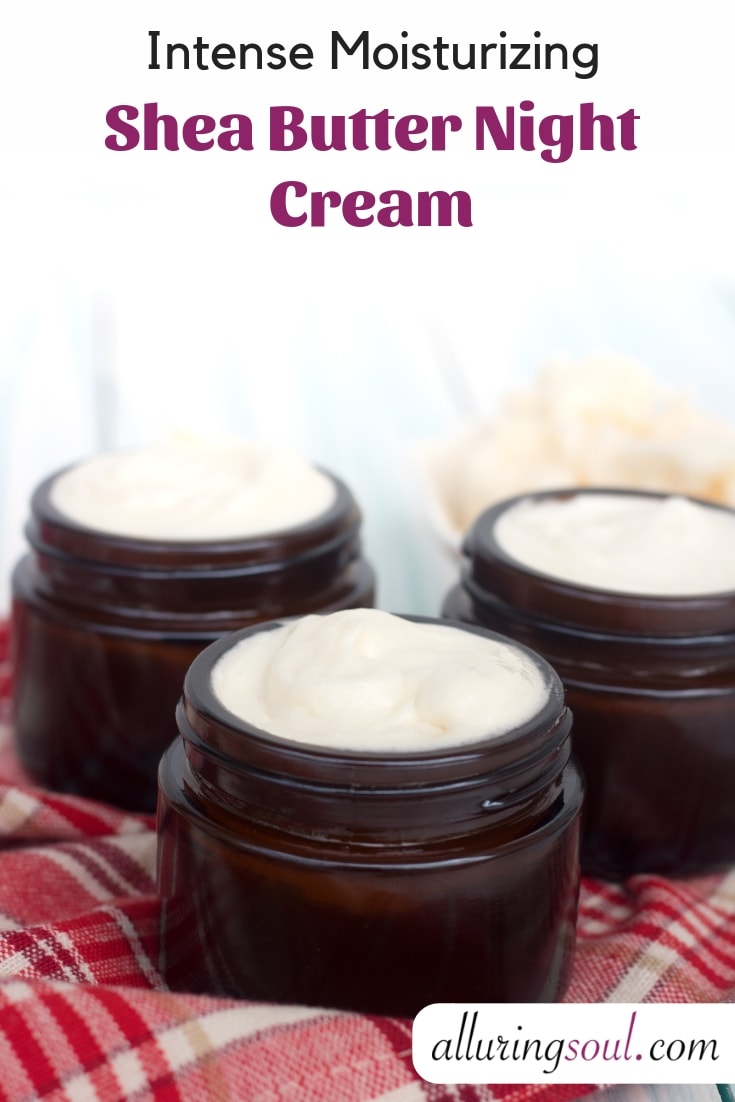 It is said that your skin absorbs active ingredients better at night time than it does during the day. A night cream on your face not only keeps your skin nourished but also helps to repair the damaged cells. Using Shea butter night cream on the skin is known to have lots of nourishing nutrients in it, such as, it is rich in vitamin A, E, and antioxidants which helps your skin to be healthy and soft. Click Here To Get Full Recipe.
---
19. DIY Body Butter For Eczema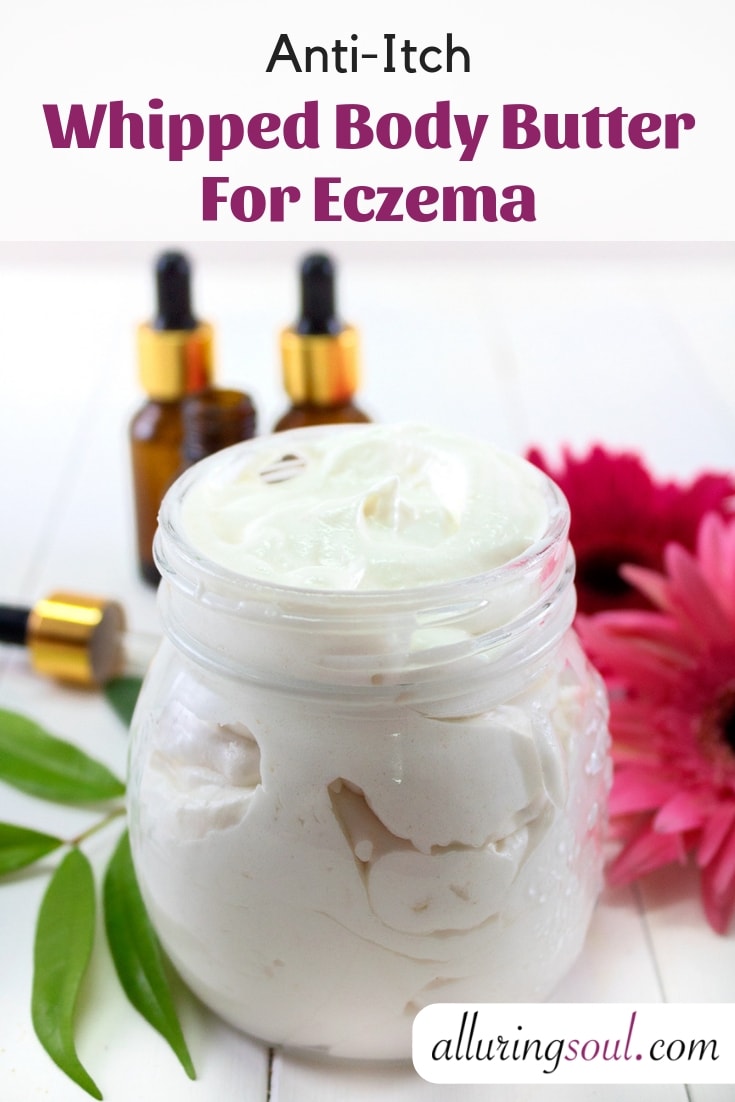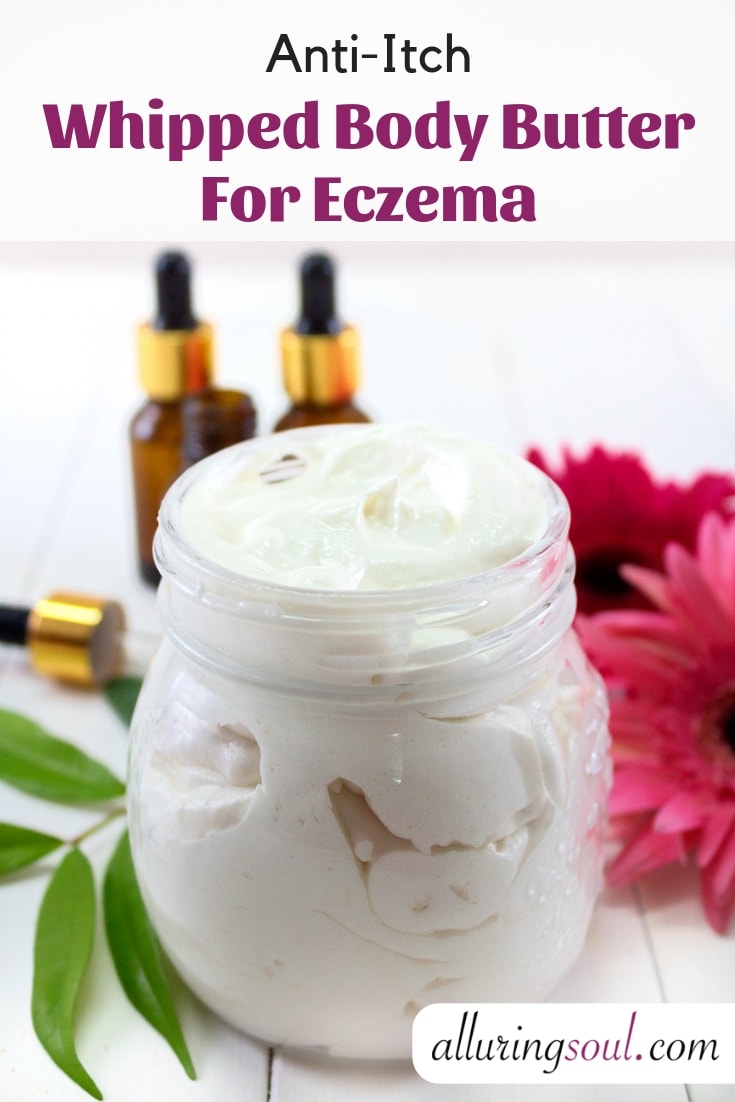 One of the natural effective ingredient to cure eczema and its symptoms is coconut oil. Coconut oil, when mixed with other powerful ingredients like shea butter, calendula oil, and essential oil would be a perfect remedy in the form of whipped body butter for eczema prone skin.
This anti-itch whipped body butter for eczema prone skin has the antimicrobial and anti-inflammatory property to calm the irritated skin and make it moisturized. Click Here To Get Full Recipe.
---
20. DIY Vitamin E Cream For Dry Skin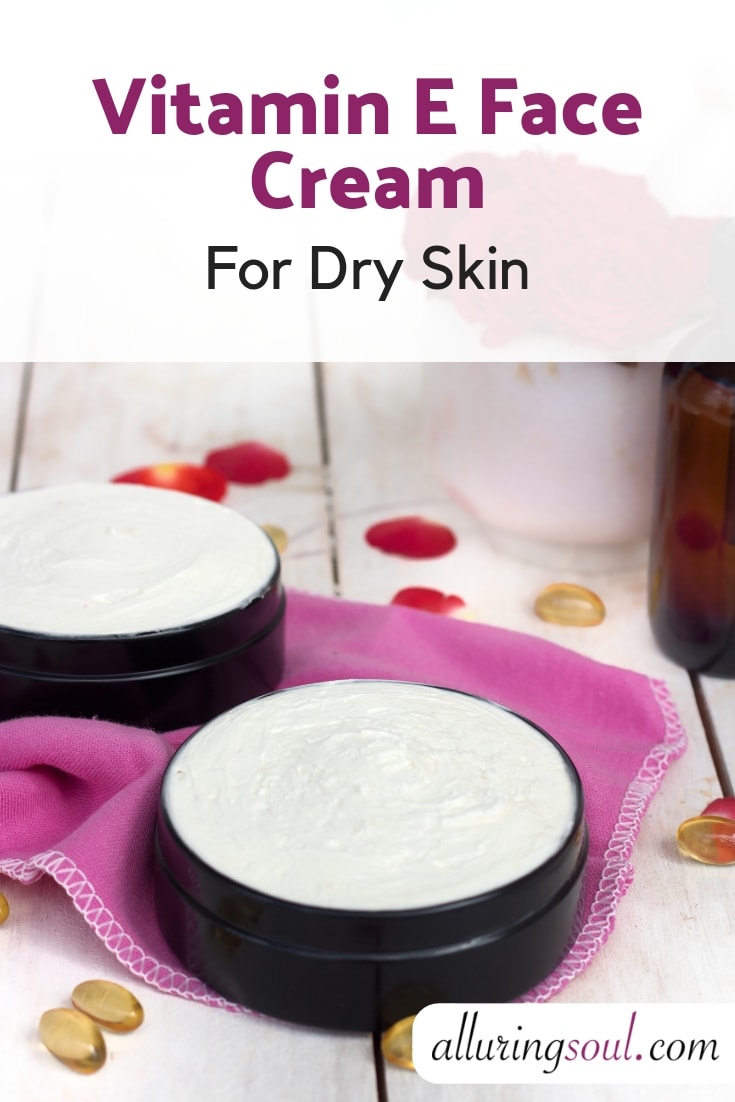 For healthy and glowing skin, vitamin E is the superfood for the irritated and dull skin. Vitamin E easily gets absorbed into the skin and restores the lost moisture, and this is why it works best for the dry and damaged skin. So, why not make an effective vitamin E face cream for dry skin at home which is very easy and try to avoid chemical filled products which are available in the market. Click Here To Get Full Recipe.
---
21. DIY Aloe Vera Face Moisturizer For Oily Skin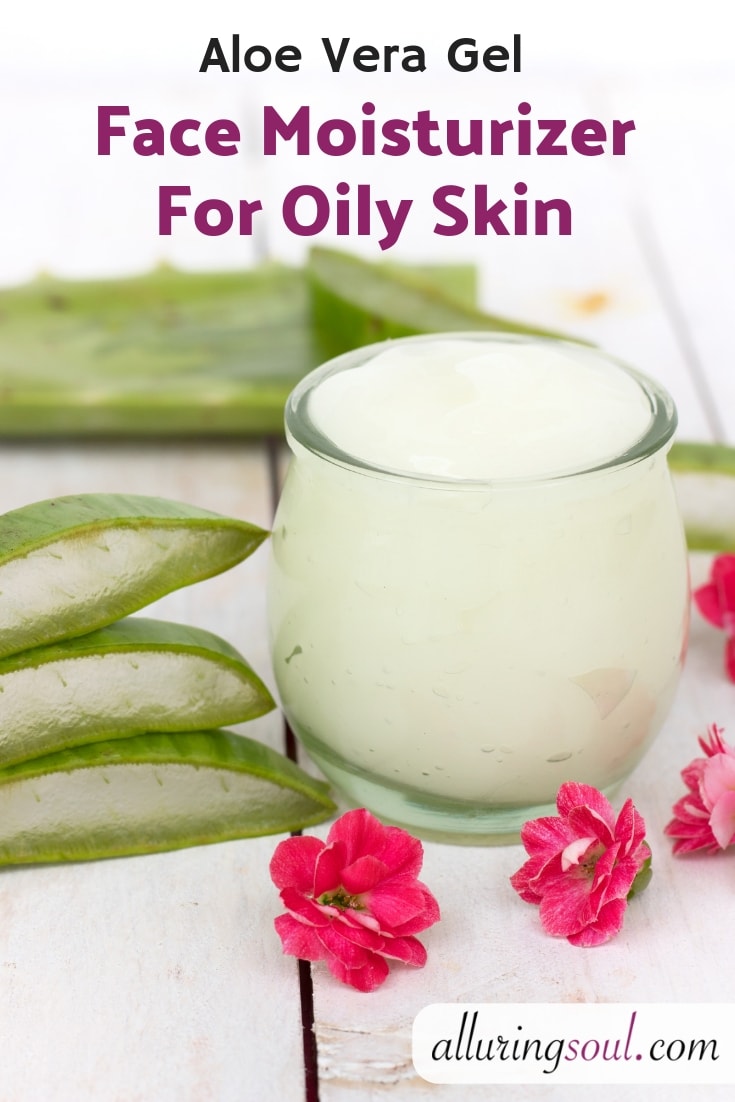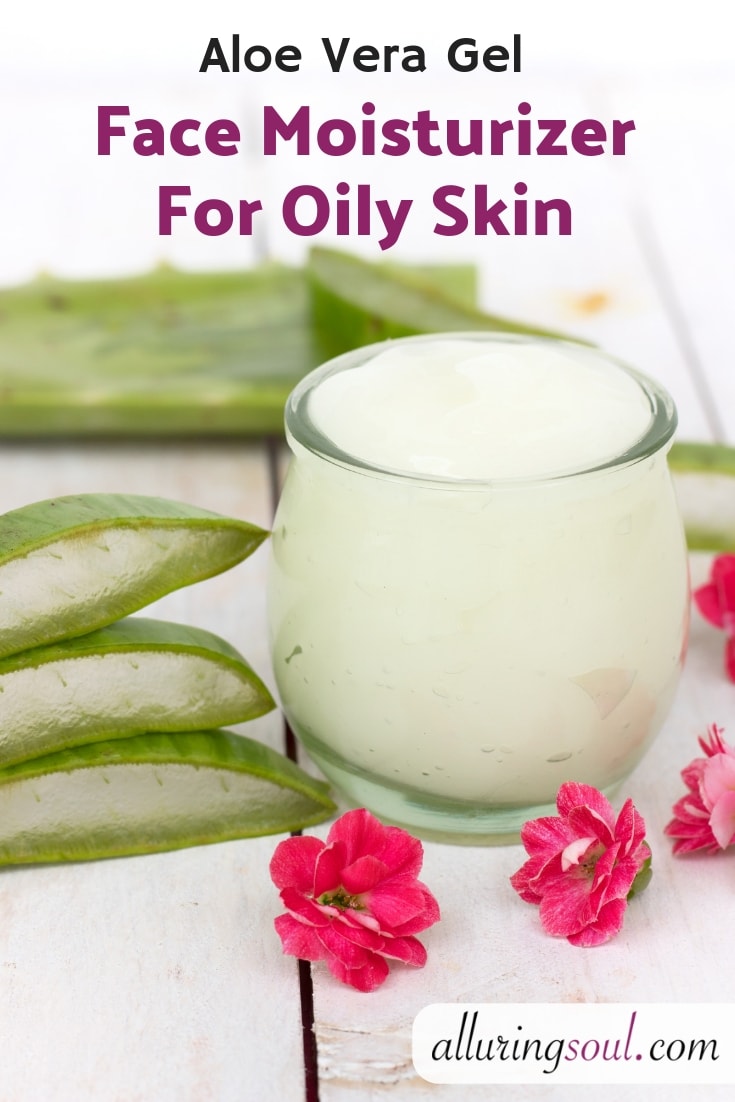 If you have oily skin, you may feel that moisturizer is your enemy, but this is a mistake. Moisturizing skin isn't the same as making it oily. Our skin needs to be hydrated and moisturized no matter how oily or acne prone it might be. The best moisturizer for oily skin is gel moisturizer. And it becomes more effective when the moisturizer is made with aloe vera gel and essential oils. Both the ingredients are good for controlling face oil and preventing acne. Click Here To Get Full Recipe.
---
22. DIY Tea Tree Oil Shaving Cream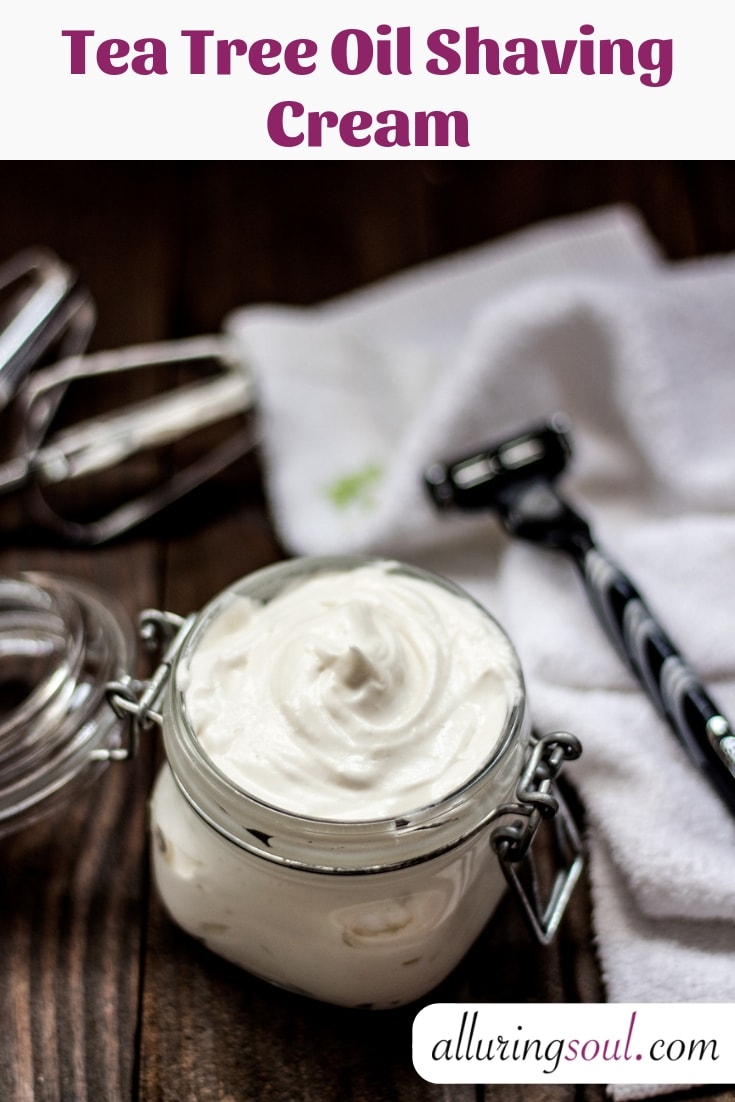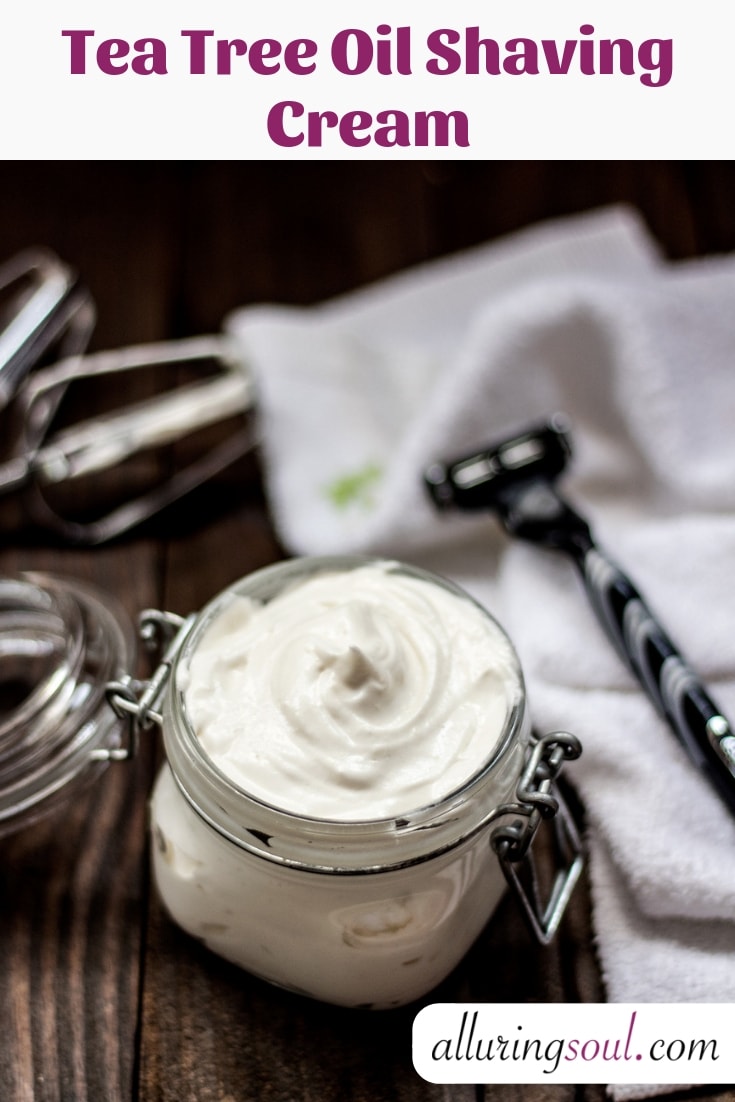 There are many canned shaving foam and gels in the market but all of them are filled with harmful chemicals which can destroy your skin. But you don't have to worry because this homemade tea tree oil shaving cream will nourish your skin and prevents from further damaging. This shaving cream is made with effective ingredients they have many benefits for the skin. Click Here To Get Full Recipe.
---
23. DIY Coconut Oil Body Lotion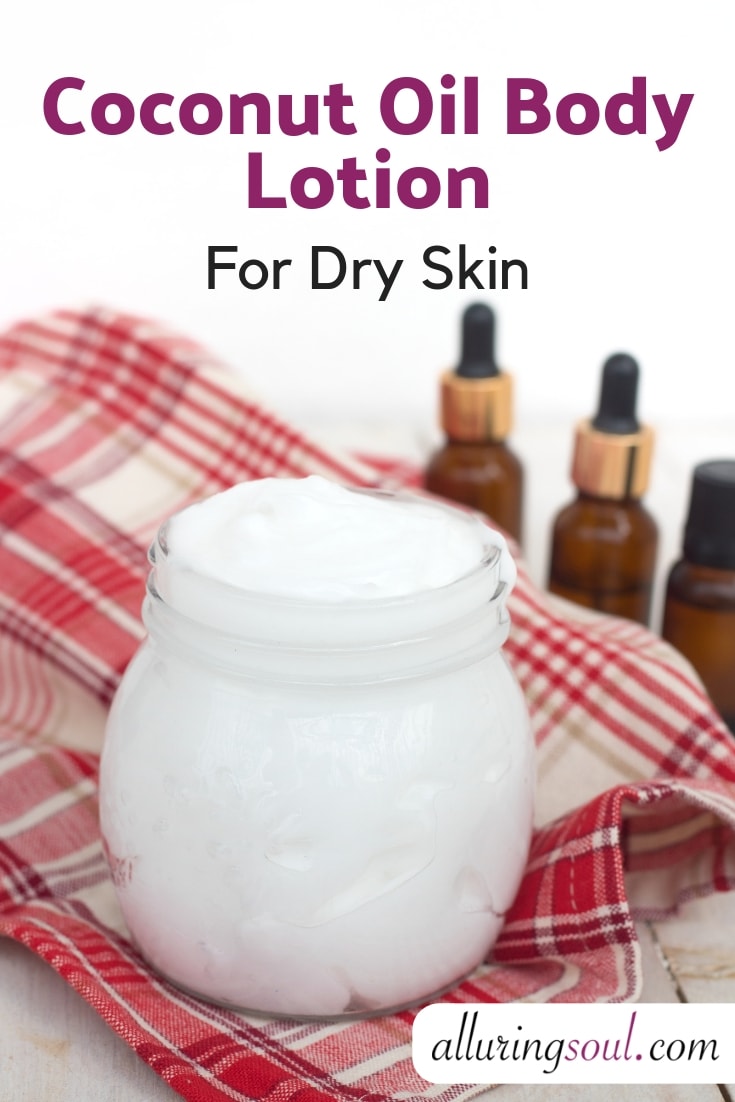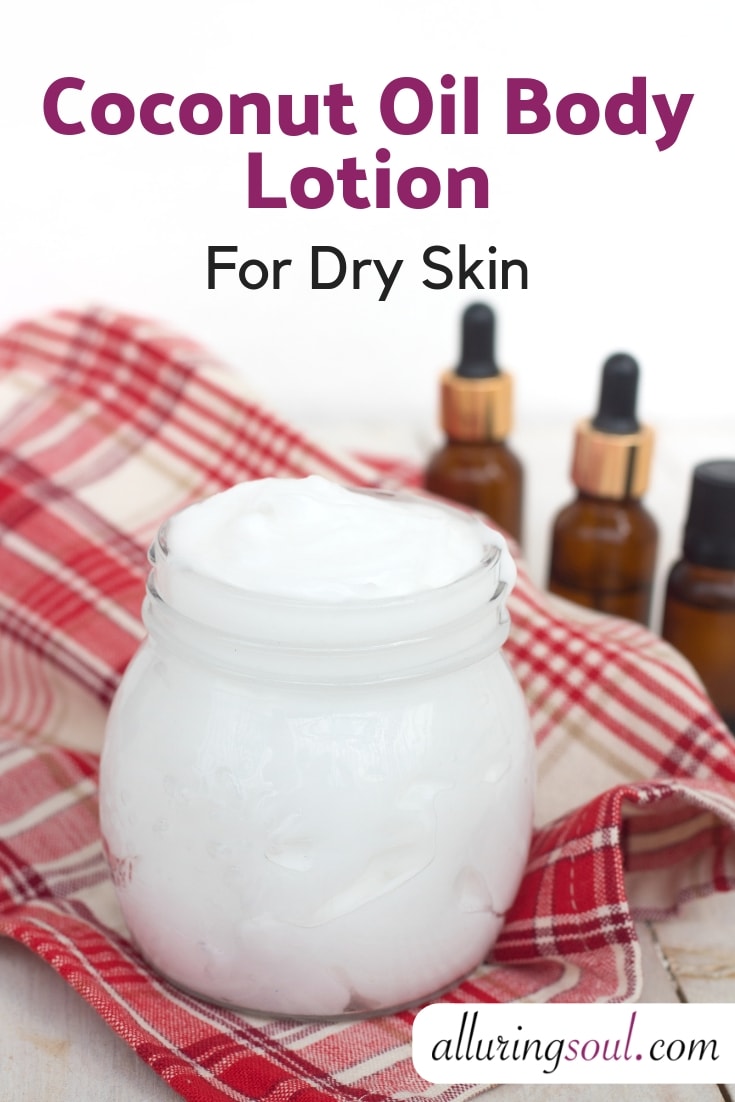 This coconut oil body lotion works great for dry skin. It contains two best carrier oils for skin i.e. coconut oil and argan oil. They are a very effective moisturizing carrier oil. It is easily soaked into the skin. They contain a high amount of saturated fat which moisturizes your skin.  Saturated fat also prevents the moisture loss from your skin. Hence your skin becomes soft and smooth.
Give a chance to this body lotion in your skincare regime and get the benefits. Click Here To Get Full Recipe.
---
24.  DIY Rose Face Cream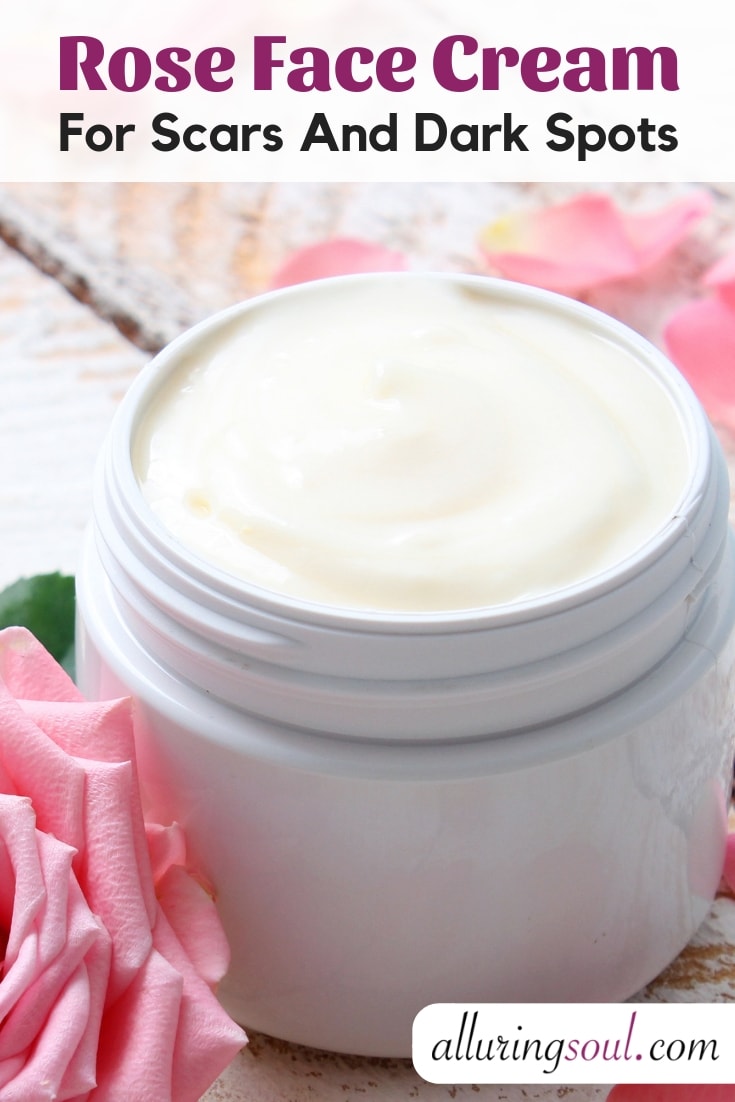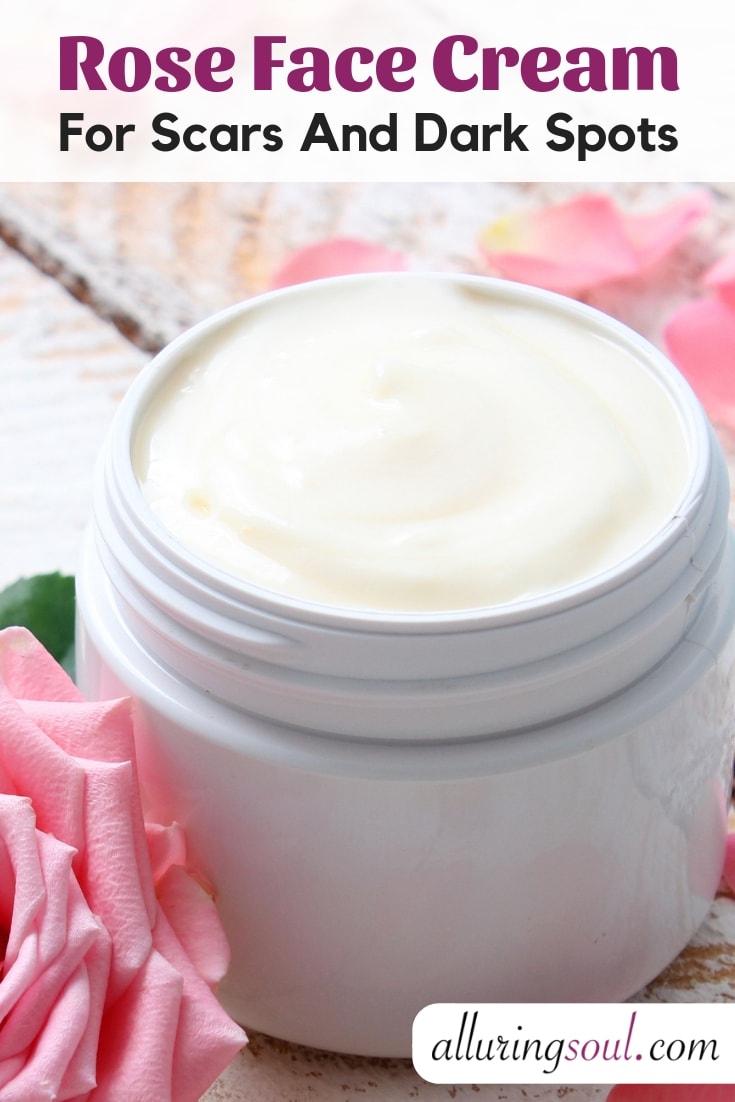 This completely natural rose face cream removes dirt, dead skin cells, excess oil from your skin pores and heals your skin. Therefore gives you clear and glowing skin.
It has antibacterial properties that protect your skin from harmful infections. There are many other benefits that this rose face cream gives to your skin. That's why you must make this easy face cream and start using it immediately. Click Here To Get Full Recipe.
---
25. DIY Lavender Body Lotion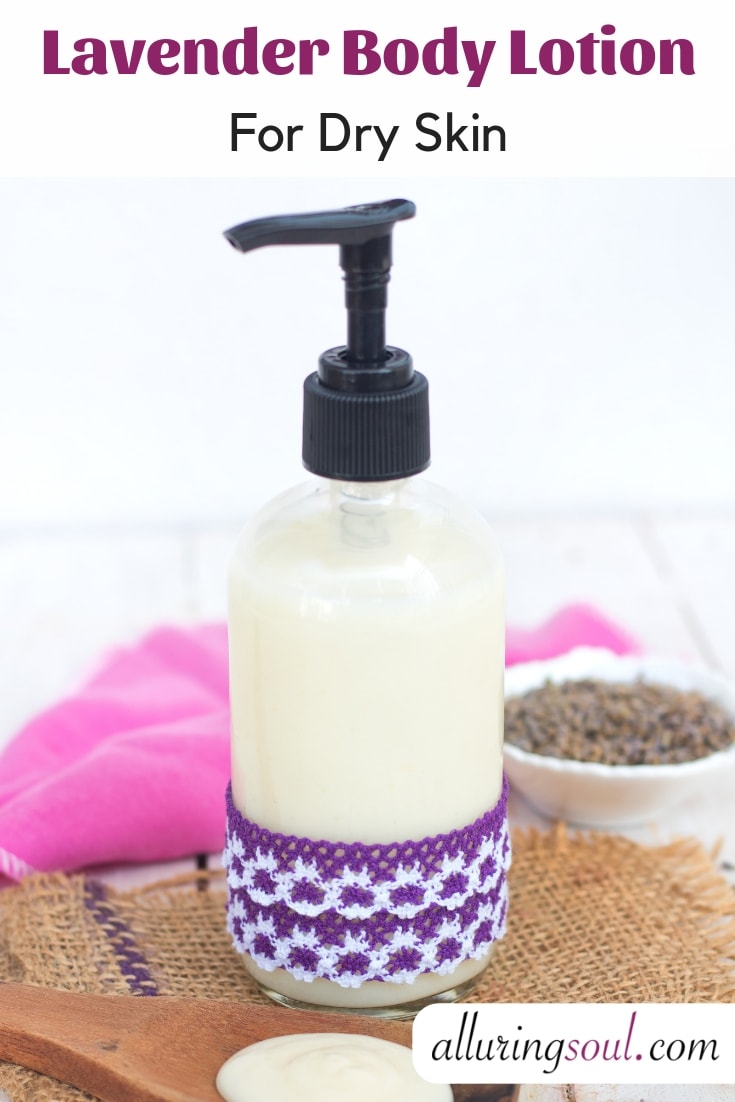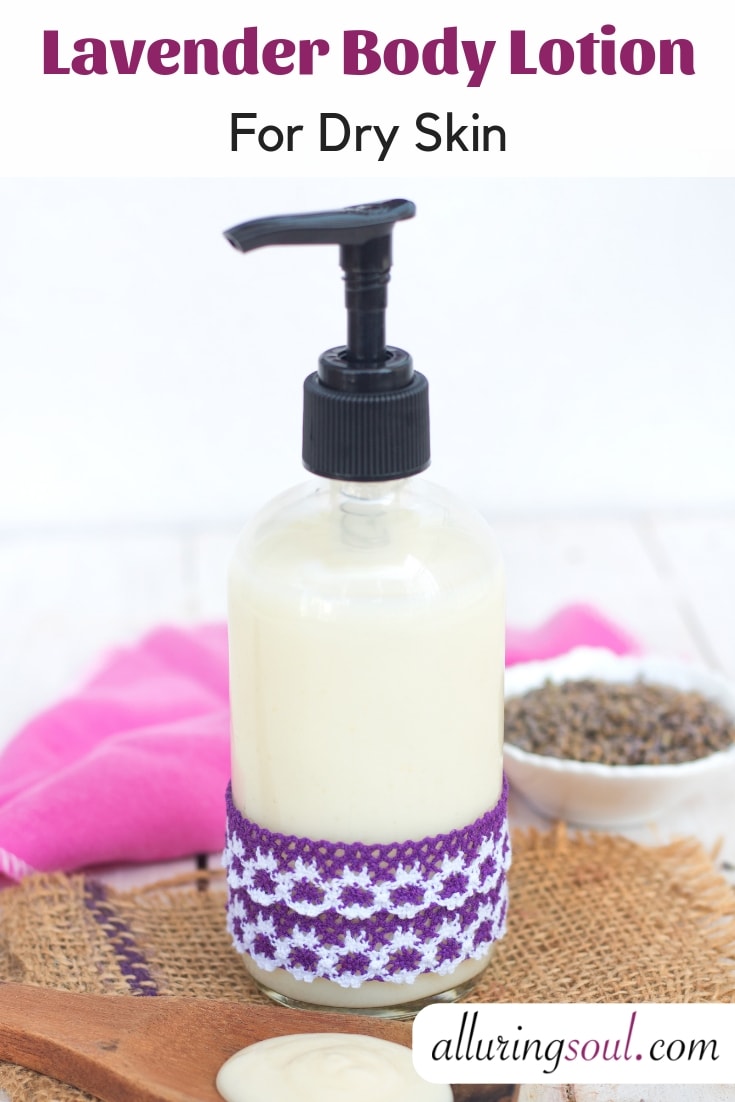 This ultra-moisturizing and rejuvenating lavender body lotion will heal your dry skin. It contains super soothing lavender essential oil, geranium essential oil, avocado oil, and jojoba oil. These natural ingredients work great for moisturizing dry skin. Click Here To Get Full Recipe.
---