Dark spots? Pigmentation or scars? Essential Oil is the Rescue! Essential oils are great for healing many types of skin problems, including hyperpigmentation, scars, acne, dark spots and wrinkles. They have skin brightening and glowing properties that help even out skin tone and make skin glow with radiance. To get benefits from different natural essential oils, this face serum for pigmentation, scars and dark spots is the best way to treat these skin conditions.
Essential oils have anti-microbial, anti-inflammatory and necessary vitamins which help to provide nutrients to the skin and solve the skin problems. Let's take a look at how essential oils can help solve your hyperpigmentation and dark spot problems.
---
Benefits Of Face Serum For Pigmentation, Scars & Dark Spot
This face serum is made with different essential oils and carrier oils which has potent benefits for removing pigmentation, scars and dark spots effectively. The oils are
Carrot Seed Oil
Carrot seed oil is the best oil for repairing skin. It is often used in anti-aging skin care products It repairs sun spots, tightens and rejuvenates skin, lightens scars, dark spots, uneven skin tone and can improve your complexion. It is rich in vitamin A and helps to regenerate new cells to improve the complexion.
Argan Oil
Argan Oil has been used for centuries in Morocco for a clearer complexion. Regular use of argan oil not only slows skin aging but has many other benefits for your skin. It helps lightens dark spots, reduces dark blemishes and helps minor burn and surgery scars to heal. It is rich in Vitamin E and D which help to regenerate new cells and exfoliate the dead cells. It has an immediate anti-aging effect on the skin. It also has a gentle lightening effect, the high levels of Vitamin E help with depigmentation.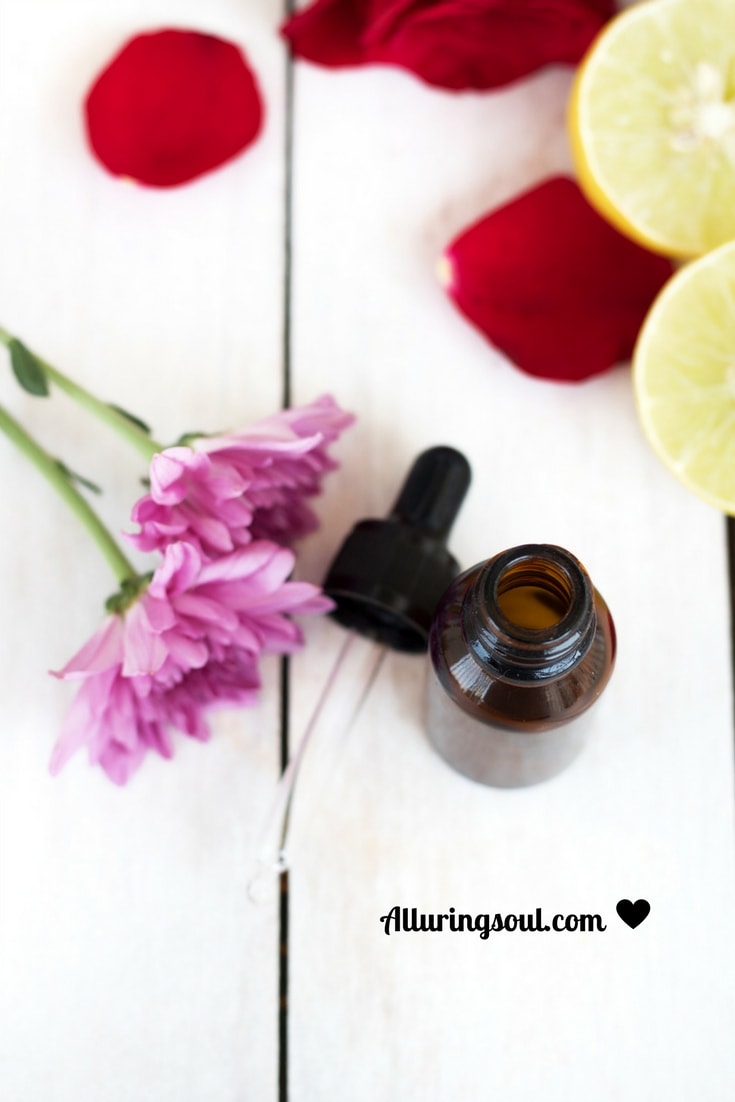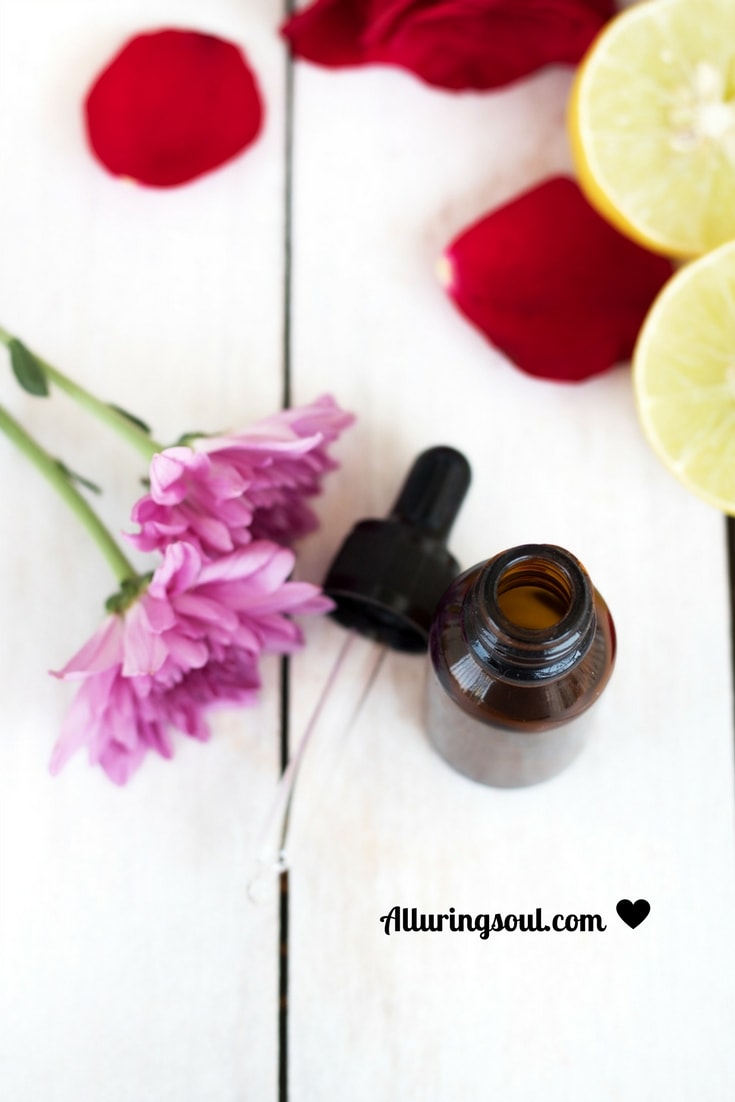 Rose Essential Oil
It evens out your skin tone and has a natural antiseptic, antiviral and anti-inflammatory properties which keep pimples and acne at bay. It regulates the sebum production and moisturizes the skin deeply. It has anti-aging benefits which remove wrinkles, dark spots, dark circle, and pigmentation.
Sandalwood Essential Oil
Sandalwood has long been known for its skin-friendly cleansing properties. It soothes your skin from giving you relief from itching and dry skin. If you have ugly scars, blemishes, dark spots or eczema on your skin, this oil can help you get rid of those quickly and prevents reoccurrence. It is also an effective astringent that tones your skin and rejuvenates it perfectly. Regular use of sandalwood reduces lines and scars on your skin. It is also useful in lightening the scars and stretch marks.
Frankincense Essential Oil
It reduces the appearance of sunspots and age spots. If you have uneven color on your skin, some whiteness in some areas, any uneven tone, frankincense oil is the number one ingredient that can help even out skin tone and help get rid of sunspots, dark spots, pigmentation, scars and age spots. It is a powerful astringent, meaning it helps protect skin cells. It can be used to help reduce acne blemishes, the appearance of large pores and wrinkles.
Lemon Essential oil
Lemon essential oil helps you lighten your skin tone by acting as natural skin bleaching agents. It has alpha hydroxy acid(AHA) and citric acid which exfoliate dead cells and regenerate new cells. It helps in reducing hyperpigmentation, tones skin complexion and removes scars and dark spots. It gently exfoliates and sloughs off dull-colored dead cells from the skin.
Vitamin E Oil
Vitamin E oil treats wrinkles by supporting new skin cell growth and speeding up cell regeneration. It can also work to hydrate and moisturize dry skin. It also prevents and repairs the free radical damage and lightens dark spots.
---
Procedure For Face Serum For Pigmentation, Scars & Dark Spots
DIY Face Serum For Pigmentation, Scars & Dark Spot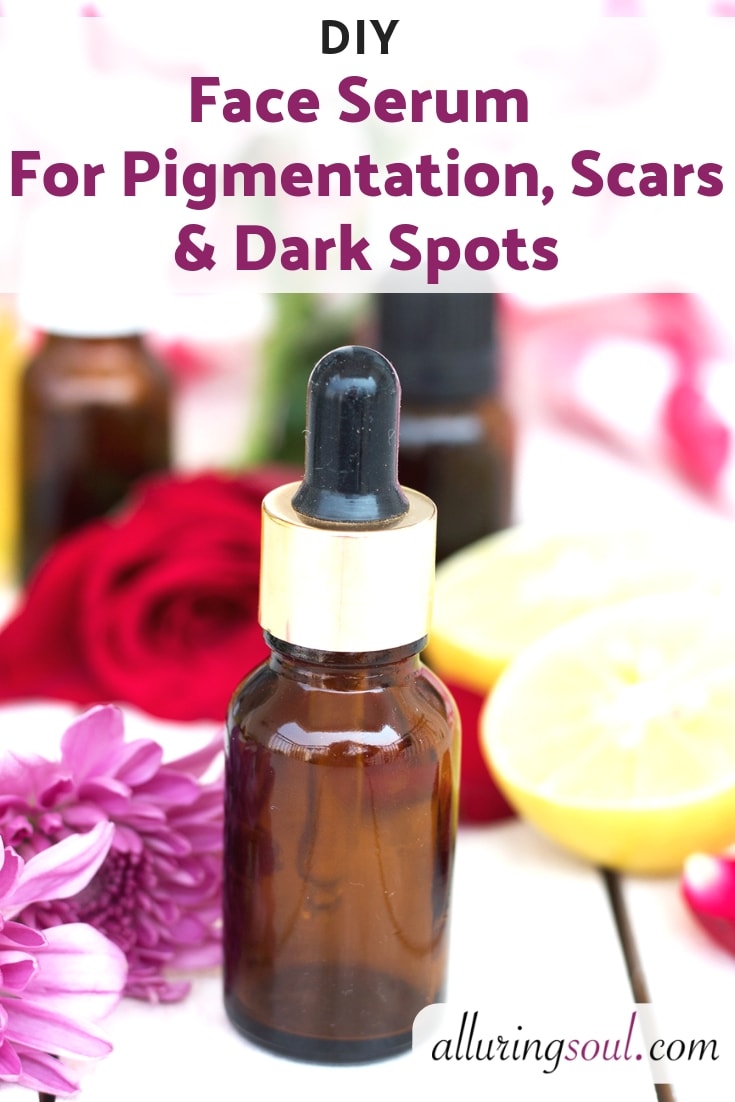 Get bright and clear skin with this face serum for pigmentation, scars & dark spots. It removes dead cells and gives you glowing skin.
Instructions
How To Make
Using a plastic dropper, add carrot seed oil, argan oil, vitamin e oil in a glass bottle.
Now, carefully add rose, lemon, and frankincense, sandalwood essential oil into a bottle without the funnel. Shake well.
How To Apply
Apply this face serum for de-pigmentation, scars and dark spots at night on cleansed face daily.
You can also apply this serum in the morning but don't forget to apply sunscreen after that before going out in the sun.
Notes
Always do a patch test before applying it to your skin.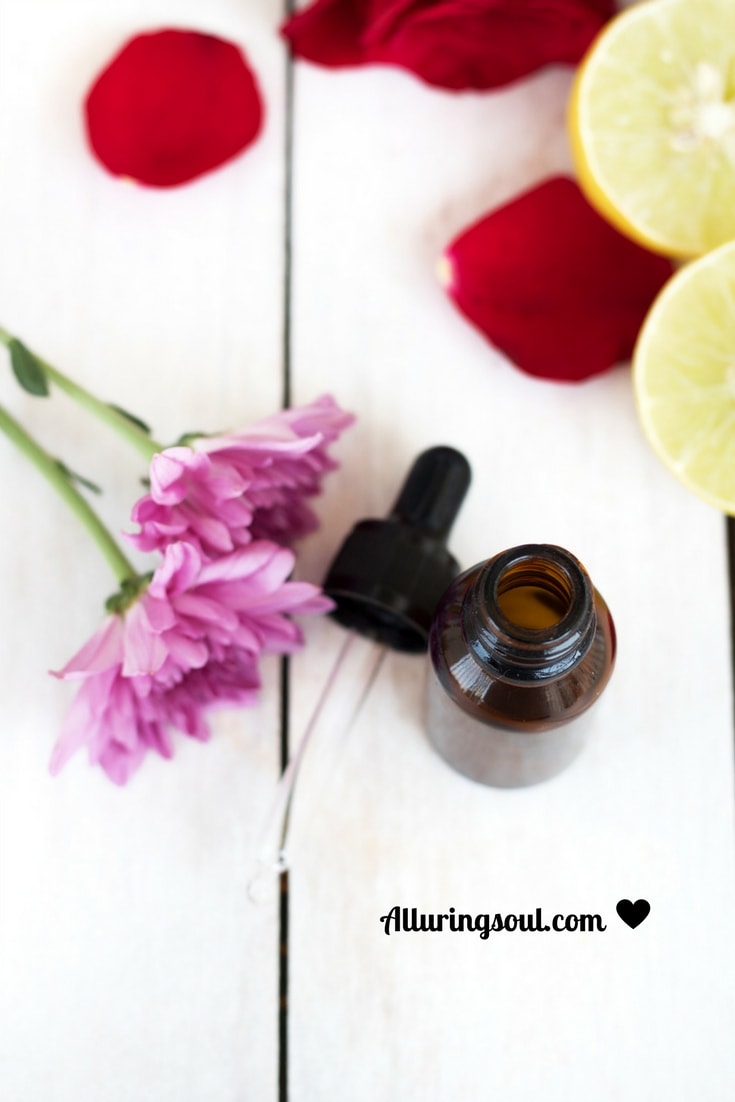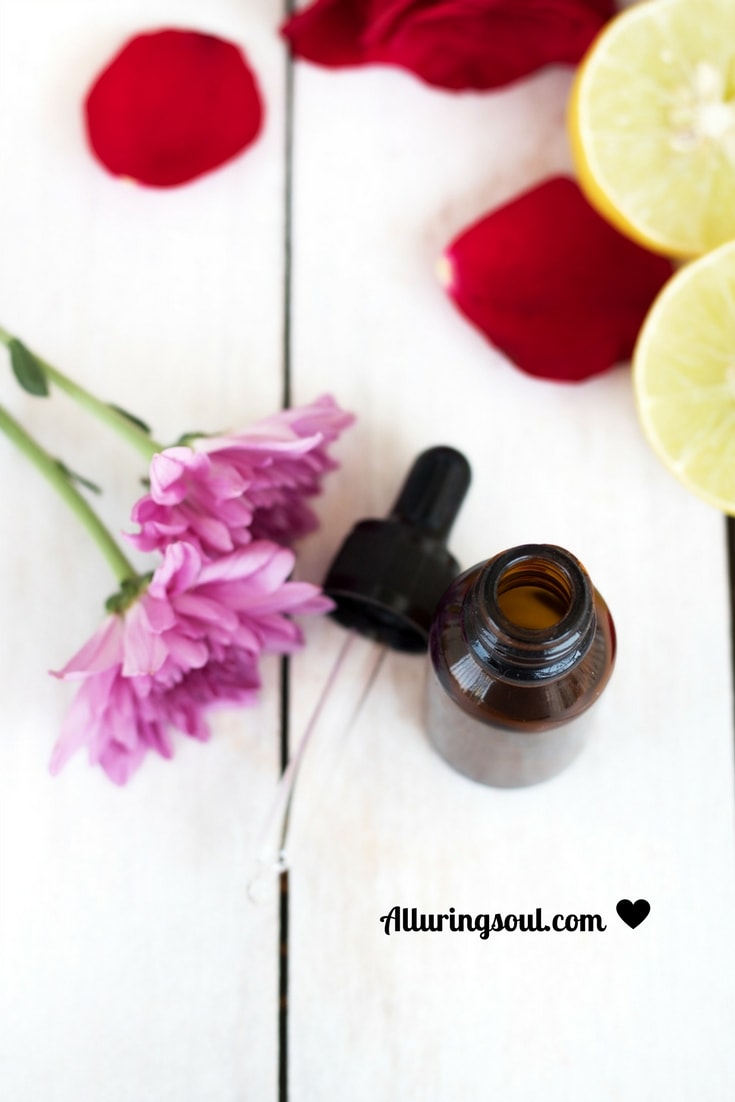 ---