Many people with oily skin types are clinging to oil-free moisturizers. This is because oily skin might not be able to accept additional oils which might trigger breakouts. Hence, oil-free moisturizers are the better choice. Through this DIY oil-free moisturizer, you get to put in the ingredients of your choice and that which feels safe for your skin. DIY oil-free face moisturizer for oily skin is non-greasy, lighter on the skin, and fast to absorb into the skin.
Let's see how to make an oil-free face moisturizer for oily skin and what are the benefits of the ingredients used in making this moisturizer.
---
How Oil-Free Moisturizer Is Different From Regular Moisturizer?
A moisturizer has the key role of locking in moisture and preventing it from being evaporated or lost through the skin. To achieve this lock, a specific sealant is used. Oil is used to fulfill the purpose of a moisturizer.
But, these oils are too heavy for oily skins. This is where oil-free moisturizers play the role of serving the same purpose as that of an oil-based moisturizer. Oil-free moisturizers contain ingredients that work similarly to oils such as glycerin, sodium lactate, panthenol, hyaluronic acid, propanediol, and allantoin. They provide the seal to keep the moisture within the layer of skin.
These non-oil ingredients are great constituents suited for acne-prone and very oily skin. They are neither heavy on the skin, nor do they clog pores and trigger breakouts. With additional benefits, they are perfect for such skin types.
---
Benefits Of DIY Oil-Free Face Moisturizer For Oily Skin
DIY oil-free moisturizer is made with ingredients that are non-comedogenic, control sebum production and help to moisturize the skin as well as exfoliate dead skin cells. The benefits of these ingredients are –
1. Rose Hydrosol
Rose hydrosol is a non-comedogenic ingredient, great for acne-prone skins.
It is well known and utilized for its anti-bacterial and anti-inflammatory properties.
It is also suited to be used by oily skins, due to its non-greasy nature.
Rose hydrosol controls sebum secretion and keeps the skin pore clear.
It is loaded with astringent and light exfoliating properties.
2. Witch Hazel
Witch hazel is great for preventing and curing acne, hence suited for acne-prone skins.
It has healing properties vital for repairing your skin.
It has anti-aging properties, eliminating wrinkles and other signs of aging.
Witch hazel has a very low comedogenic rating. It is mostly involved in tightening pores.
It helps to control sebum production and exfoliates dead skin cells.
3. DL-Panthenol
Derived from vitamin B5, panthenol is popular as a moisturizing agent. Several skincare properties include this component in its formulation in order to confer smoothening and hydrating properties for the product. It is safe for all skin types.
DL-panthenol enhances the skin's hydration and locks the moisture in.
It confers smoothness to the skin and forms a protective barrier over your skin.
Panthenol has healing properties and solves several skin conditions such as eczema and atopic dermatitis.
It prevents hyperpigmentation and is known to enhance skin complexion.
Panthenol is suited for almost all skin types.
It reduces scarring through fibroblast proliferation, a process that involves rapid healing and tissue formation.
4. Allantoin
Allantoin is usually a plant-based product when used for skincare products, but it is found in animals too. Topical creams find to use this ingredient as an anti-irritant.
Allantoin is a safe ingredient that can be sued in formulations for all skincare products without the fear of allergic reactions.
Allantoin locks in moisture and helps in keeping the skin hydrated for a long time.
It also has mild exfoliating nature and helps in improving the texture of your skin.
Allantoin is great for all skin types and it is non-greasy.
It induces the production of collagen thereby reducing the appearance of wrinkles and fine lines.
It helps in reducing hyperpigmentation.
5. Sodium Lactate
Popularly used as a food additive, this ingredient does a great job as a humectant as well. The moisturizing property of sodium lactate finds use in the formulations of various skincare products.
It is made by the fermentation process of sugars from corn. This ingredient is naturally present within the layers of our skin, serving as a moisturizing factor.
Sodium lactate causes no harm during usage, however, certain allergic reactions may get triggered occasionally. So, it is advised to run a test on your skin first, before using the ingredient for the long term.
Sodium lactate is a natural moisturizing agent and can increase the hydration of the skin.
This ingredient, if used in the formulation of any product, can balance out the pH.
It protects your skin from harmful pollutants and can improvise the complexion of your skin.
It is mildly exfoliating, has low comedogenicity, and has antimicrobial properties.
They are beneficial for extremely dry skin types. But all skin types, including acne-prone skin types, can use this ingredient in their formulation.
---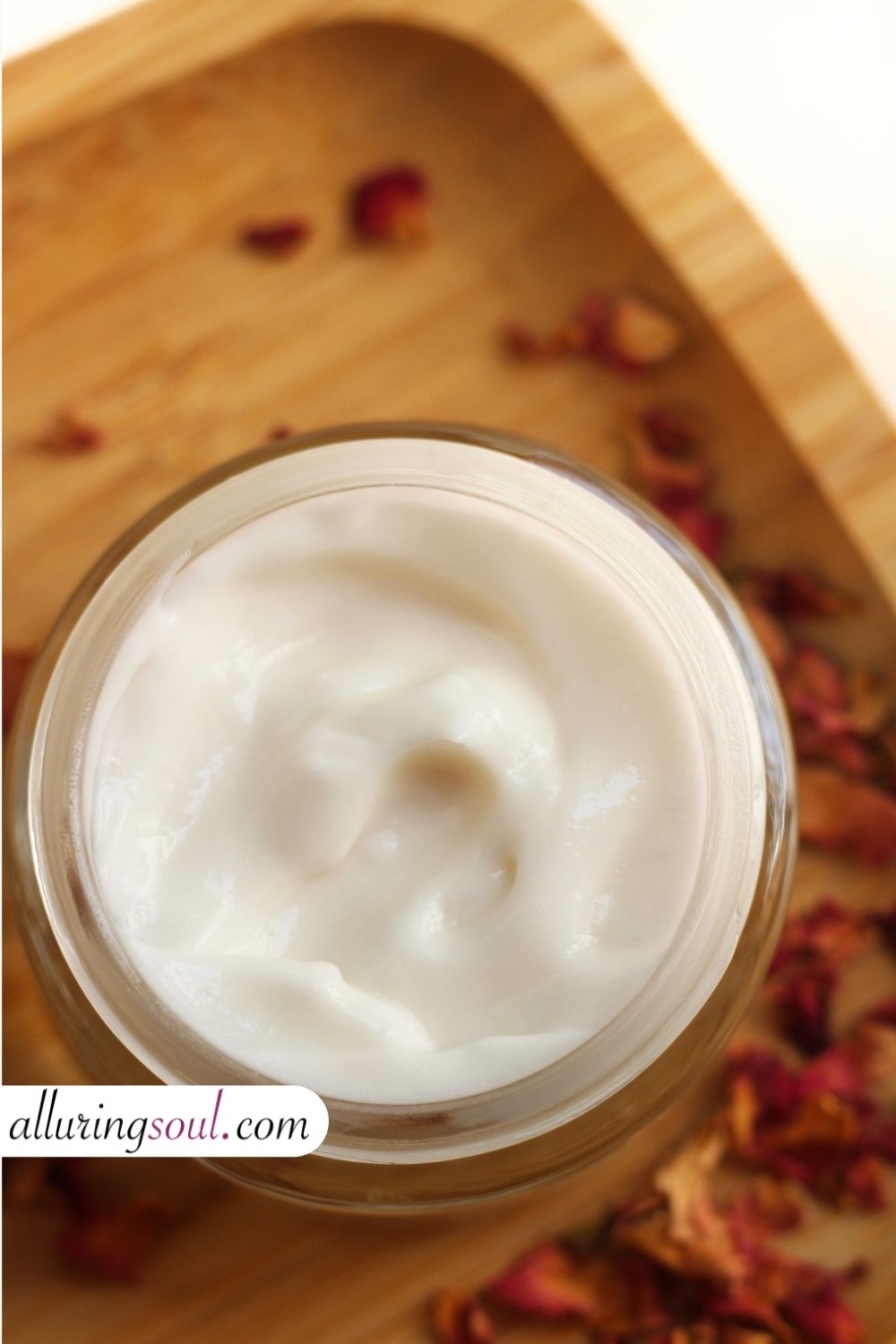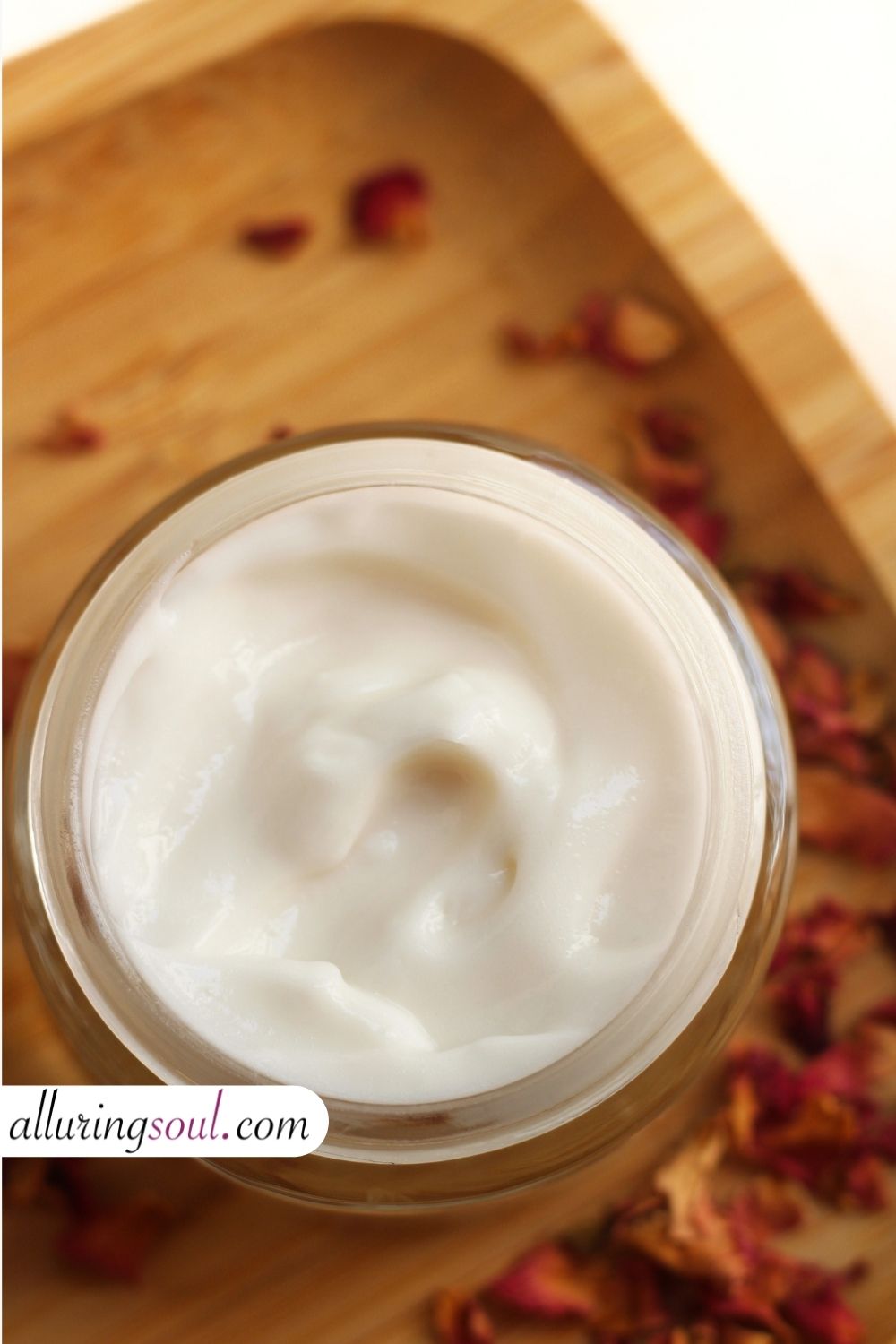 ---
6. Emulsifying Wax NF
Emulsifying wax is used to mix water and oil and thereby create an emulsion that appears soft and smooth in texture. This ingredient is used in creams and lotions which are meant for external application.
It is naturally derived from vegetable wax. The constituents of emulsifying wax have been approved by the National formulary, as a result of which, the initials 'NF' follow after the name.
It is made from vegetable wax and detergent. These two mixed together result in an ingredient that has the ability to bind water and oil, which do not mix on their own.
Emulsifying waxes are used to define the consistency of your moisturizer.
It is non-comedogenic and hence can't clog pores.
It holds the ingredients together in your moisturizer.
This ingredient is not greasy at all and hence can be used by oily skin types.
7. Cetyl Alcohol
Cetyl alcohol is best known as a product thickener and an emollient and is manufactured from coconut and palm oils. Unlike other alcoholic ingredients, cetyl alcohol does not irritate the skin, nor does it cause any severe allergies.
Cetyl alcohol is an anti-irritant and helps to thicken creams and moisturizers. It also acts as a co-emulsifier that holds the various components of the product together.
It helps in retaining moisture and keeps the skin hydrated for longer durations.
It has antibacterial properties and can significantly soothe the skin.
8. Hydrolyzed Oat Protein
Hydrolyzed oat protein is known to retain moisture on your skin, leaving it with a soft texture.
It has cleansing properties and helps to reduce rashes and redness on the skin.
Hydrolyzed oat proteins are easily absorbed by the skin and thereby be able to confer the properties effectively. It has healing properties. and is known to heal several skin conditions like psoriasis and eczema.
---
How Does Oil-Free Moisturizer Work?
Ingredients that form a barrier on the skin thereby protecting it from external pollutants at the same time retaining the moisture within the skin are present in most moisturizers. However, in oil-free moisturizers, ingredients other than oils, are used to lock in the moisture of the skin. These ingredients do not add to excess sebum, especially on oily skins.
---
Is Oil-Free Moisturizer Good For Normal Skin?
Yes, oil-free moisturizers benefit every skin type greatly. These will be light on any skin type including normal skin and will avoid potential breakouts in the future.
---
Should I Moisturize My Face At Night If I Have Acne?
Yes, you can safely use an oil-free moisturizer at night even if you have acne-prone skin. In fact, all skin types require regular moisturizing. This will definitely cure acne and prevent future breakouts.
---
Are Oil-Free Moisturizers Bad?
No, oil-free moisturizers are a great way to keep oily and acne-prone skin types hydrated. In fact, all skin types can benefit greatly from oil-free products.
---
Recipe For DIY Oil-Free Moisturizer For Oily Skin
DIY Oil-Free Face Moisturizer For Oily Skin
DIY oil-free face moisturizer is non-comedogenic, very light on the skin, fast to absorb, and does not leave an oily residue on the skin. It has antibacterial and anti-inflammatory properties.
Recipe type:
Face Moisturizer
Ingredients
Heated Water Phase
Heated Oil Phase
Cool Down Phase
TOTAL = 50g
Instructions
Prepare a double-boiler system by adding about 1 inch of water in a wide, flat-bottomed sauté pan. Put the pan on the stove and set the stove on low heat.
Weigh the water phase ingredients into a small heat-resistant glass measuring cup.
Weigh the oil phase ingredients into a second heat-resistant glass measuring cup.
Place both measuring cups in your prepared double boiler system to melt everything through.
Cover the water phase ingredients container with aluminum foil to avoid evaporation of water content.
After about 20–30 minutes the oil part should be completely melted and the water part should be warmed.
Remove the double boiler pan from the heat, remove the foil and pour the oil part into the water part.
Mix the water and oil mixture with a spoon vigorously to combine them. Stir the spoon for 5-7 seconds.
Now, remove the mixture container from the double boiler pan and then, immediately grab your immersion blender or milk frother (use for smaller quantities) and begin blending the lotion. Blend for about a minute.
Leave the measuring cup to cool for ten minutes.
After 10 minutes, blend for another minute or two, and repeat this blend-cool-blend cycle until the glass measuring cup is barely warm to the touch and the oil-free face moisturizer mixture is slightly thick and creamy.
When the mixture is cool it's time to incorporate cool-down phase ingredients.
Weigh down the liquid germall plus preservative, hydrolyzed oat protein, and essential oil (optional) and add them into the oil-free face moisturizer mixture.
Mix everything well and store it in an airtight jar.
Your DIY oil-free face moisturizer is ready.
Notes
1. Be sure to do a patch test to make sure your skin does not have an adverse reaction to the oils. The inner forearm is a great place to do a test since the skin is delicate, similar to facial skin.

2. Additionally, pregnant women, infants, and young children should avoid certain essential oils. so be sure to do your homework beforehand.

3. Keep the face moisturizer container away from light.