Dry and damaged hair? Frustrated with frizzy hair? The solution is in your kitchen! There are many kitchen ingredients that can help you to improve your hair quality and make them healthy. Toxic chemicals filled hair care products make your hair lifeless and nutrition deficit. Provide essential nutrients to your hair and scalp with these deep conditioning hair mask which makes dry, frizzy and damaged hair soft and manageable and also promotes hair growth. Let's see what are the deep conditioning hair mask.
---
1. Avocado Deep Conditioning Hair Mask For Dry, Frizzy & Damaged Hair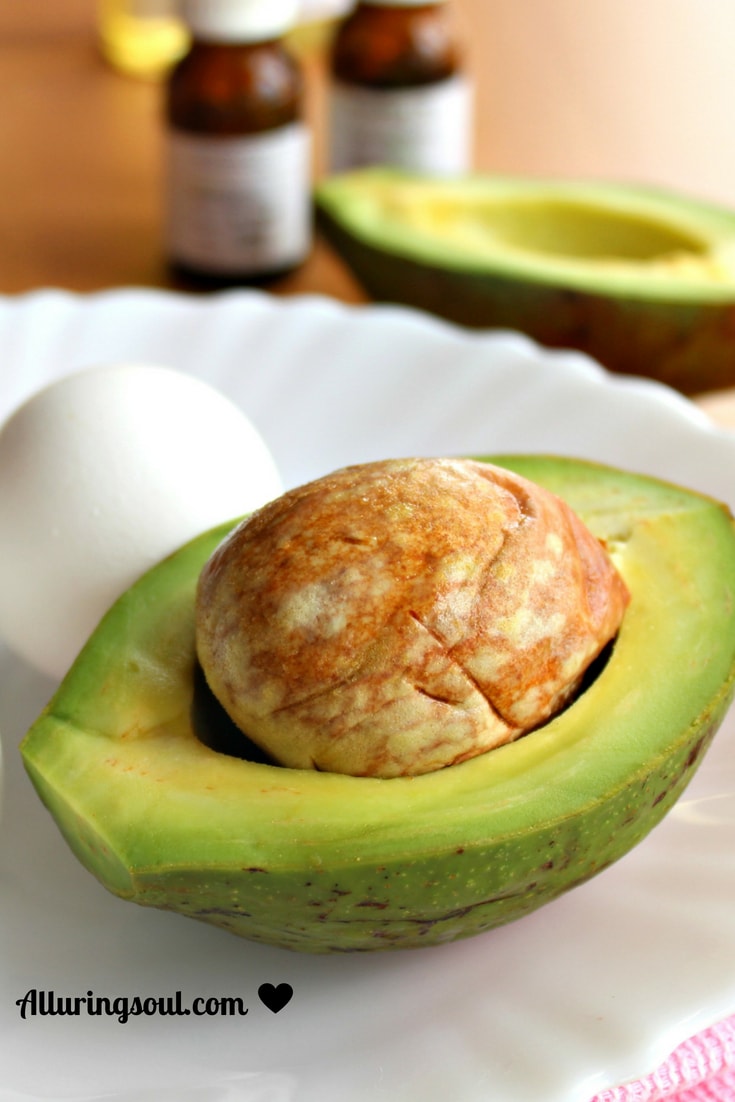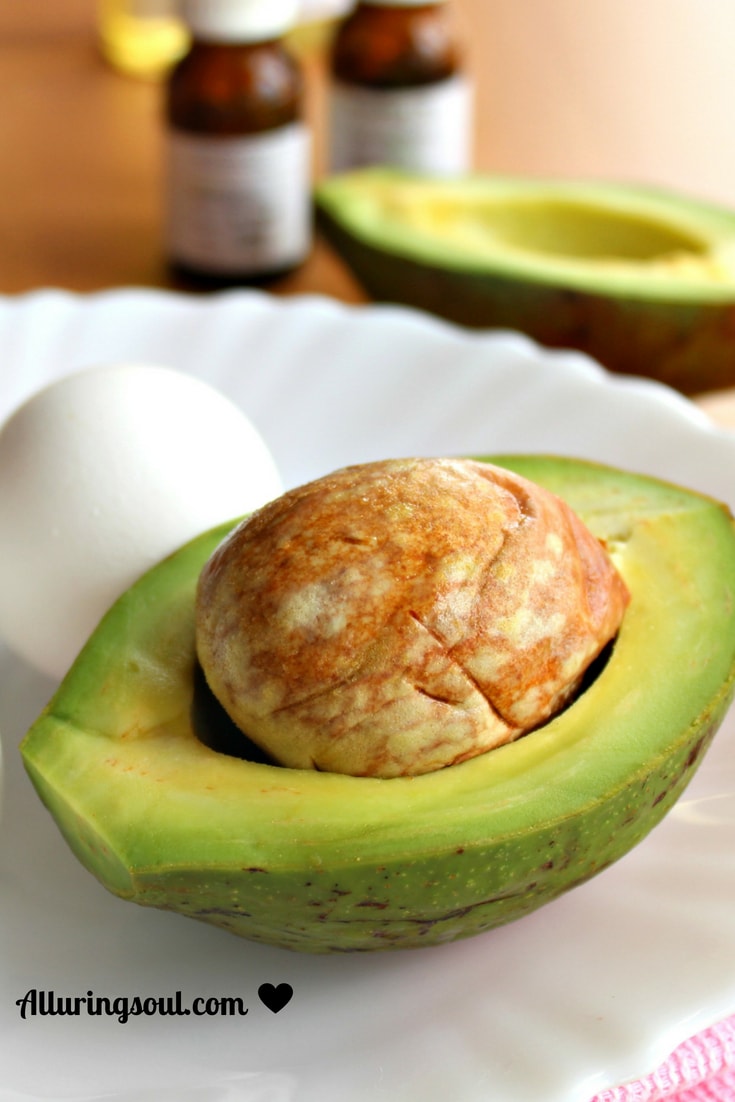 Ingredients
How To Apply
Avocado
It is an excellent ingredient for treating dryness and damage of hairs. It is rich in fatty acids, Vitamin A, B6, D, and E that coat your hair shaft and help it retain moisture. The natural oils in the fruit provide your hair with long-lasting and deep hydration and promote healthy hair growth. The high vitamin A content in avocado helps to ensure adequate sebum production, which prevents hair from drying out.
Egg Yolk
Eggs contain lecithin and protein, which help strengthen and moisturize hair. Yolks also have a high sulfur content, which can help relieve dandruff symptoms. Egg yolk hair treatments make your hair softer, silkier and more manageable, and the added strength of the protein prevents breakage.
 Castor Oil
Castor oil is becoming a popular remedy for hair loss and a helpful ingredient for hair regrowth. The unusually high content of ricinoleic acid in castor oil improves blood circulation at the scalp, ensuring better nutrition for the hair follicles. This acid also helps balance the pH of the scalp. Castor oil is rich in antioxidants that support the keratin in hair, making it smoother, stronger, and less frizzy.
---
2. Coconut Oil Deep Conditioning Hair Mask For Dry, Frizzy & Damaged Hair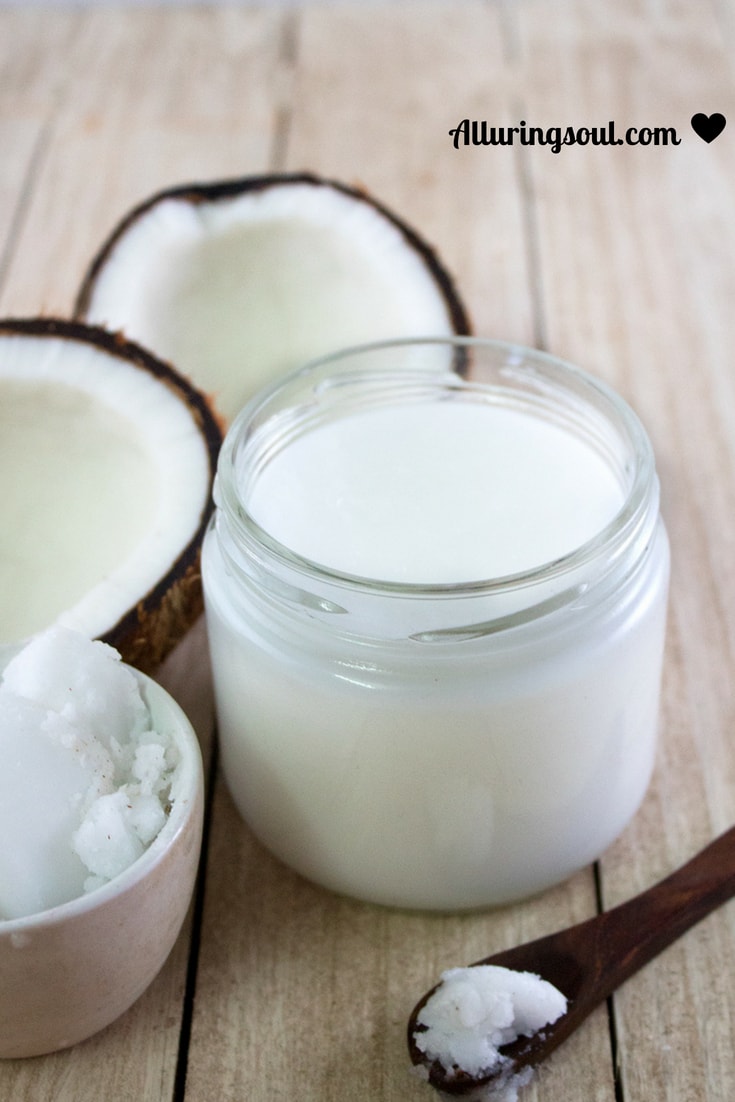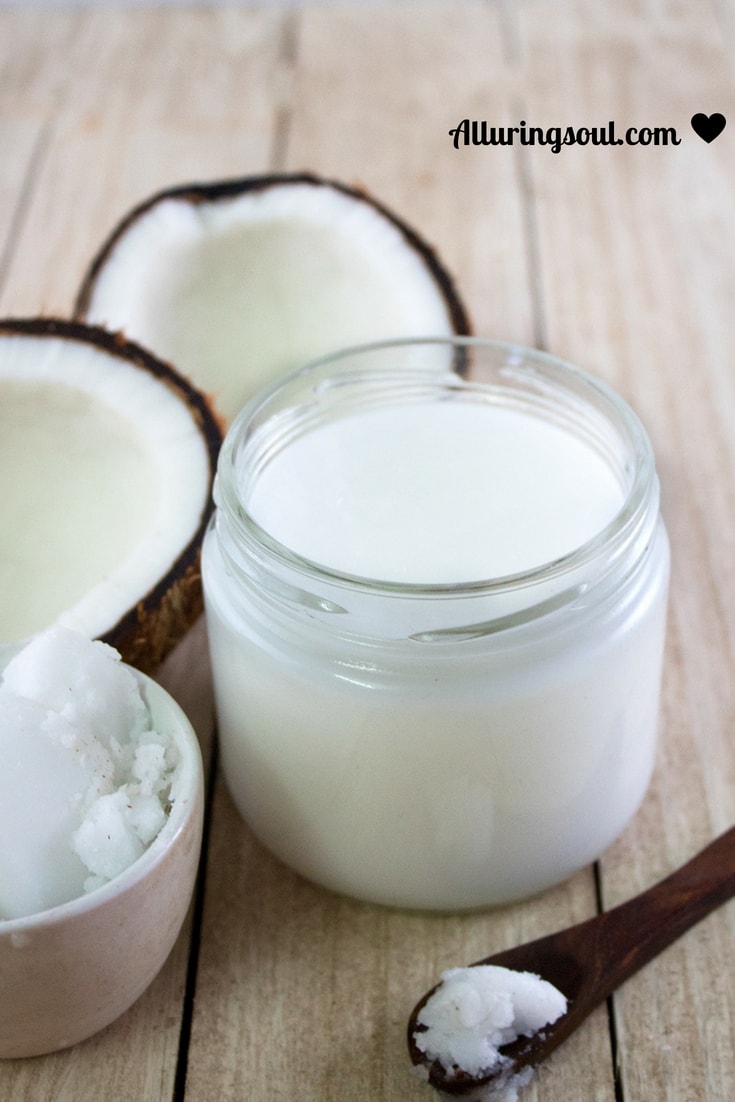 Ingredients
How To Apply
Coconut Oil
Coconut oil is rich in antioxidants and has antiviral, antifungal, and antibacterial properties. When used on hair, it improves scalp health, fights infections and fungus, supports hair growth, all while adding volume and shine without the common harmful chemicals.
It helps to hydrate and moisturize dry and damaged hair and make hair smooth. The harsh chemicals in commercial hair care products can leave your hair flat, dry, and damaged. Adding coconut oil in small amounts simply isn't enough.
So, avoid traditional products and add coconut oil to your regimen along with your favorite natural organic shampoos and products.
Honey
It has rich antioxidant properties which prevent damage, keeping scalp and hair healthy. Honey strengthens the hair follicles, curbing hair fall. Honey also comprises antibacterial and antiseptic qualities. It boosts hair growth but also stimulates hair re-growth from dormant follicles.
Yogurt
The protein present in yogurt helps strengthen the hair shaft, which prevents split ends and hair damage. Lactic acid in yogurt hydrates the hair to be hydrated, and when rinsing, the yogurt helps to clear away dead skin cells.It is packed with several nutrients such as Riboflavin that protects the weak and lifeless strands.
---
3. Aloe Vera Deep Conditioning Hair Mask For Dry, Frizzy & Damaged Hair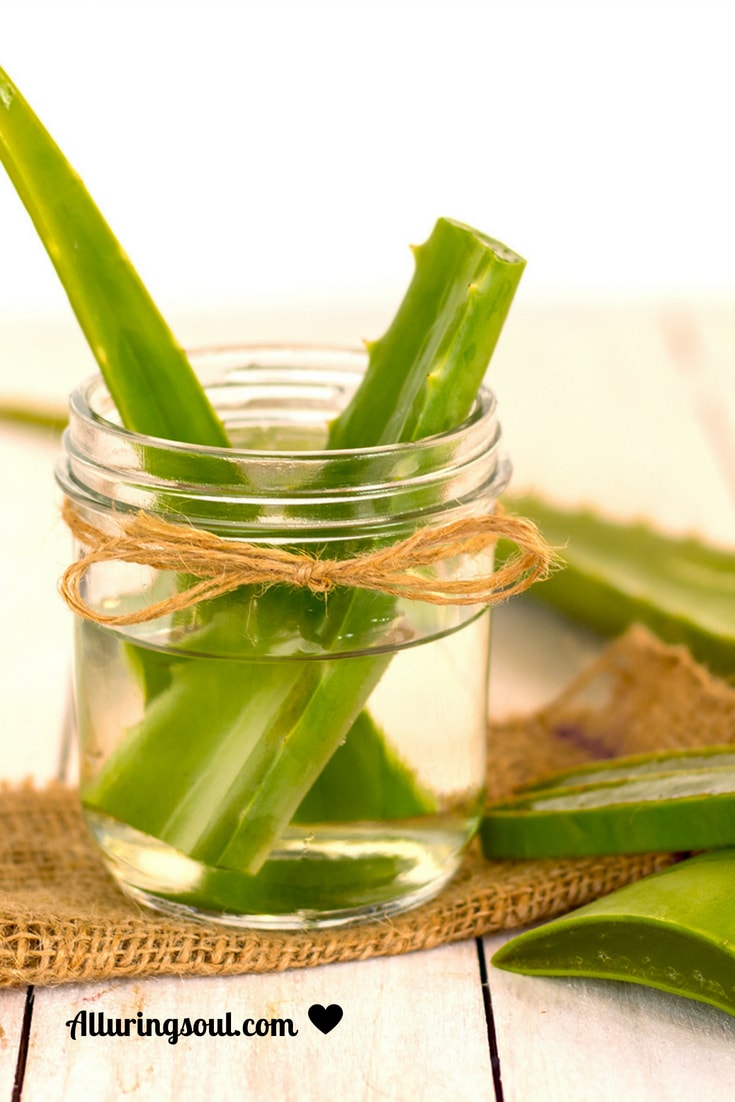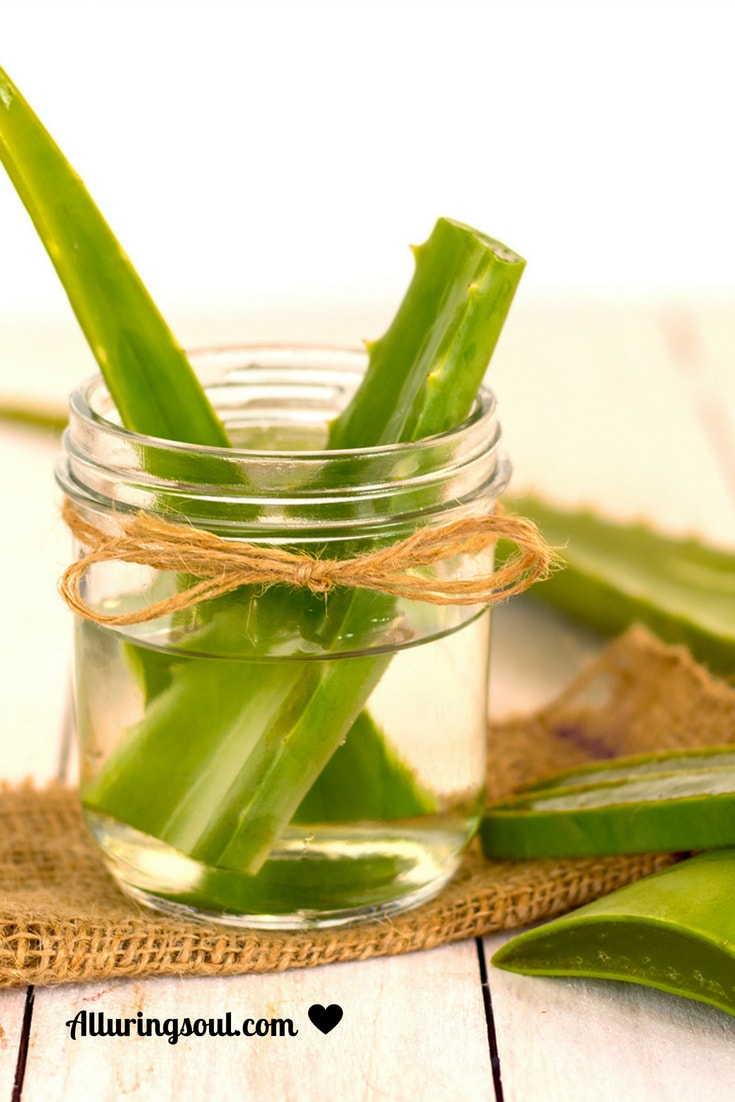 Ingredients
How To Apply
Aloe vera Gel
It helps heal and repair the damaged cells in the scalp which improves hair follicle health and indirectly boosts healthy and faster hair growth by stimulating dormant hair follicle.
It reduces hair fall and controls hair shedding. It has anti-inflammatory properties that help soothe your scalp of irritation and aggravation. The moisture content of aloe vera helps condition your hair, locking in nutrients and hydration.
Castor Oil
The antioxidants in castor oil support keratin in hair. Keratin protects cells from damage, which helps hair grow stronger, healthier, and even reduces frizz. Ricinoleic acid helps balance the pH of the scalp, which can help replenish natural oils and provide damage control for chemical hair products and processing.
Honey
It makes a protective layer on the hair which helps to retain the moisture level in the hair shafts. Honey moisturizes the dry hair and makes it soft and lustrous. The enzymes and nutrients in honey provide nourishment to the hair follicles and help to rejuvenate dry, dull and damaged hair.
---
4. Egg Deep Conditioning Hair Mask For Dry, Frizzy & Damaged Hair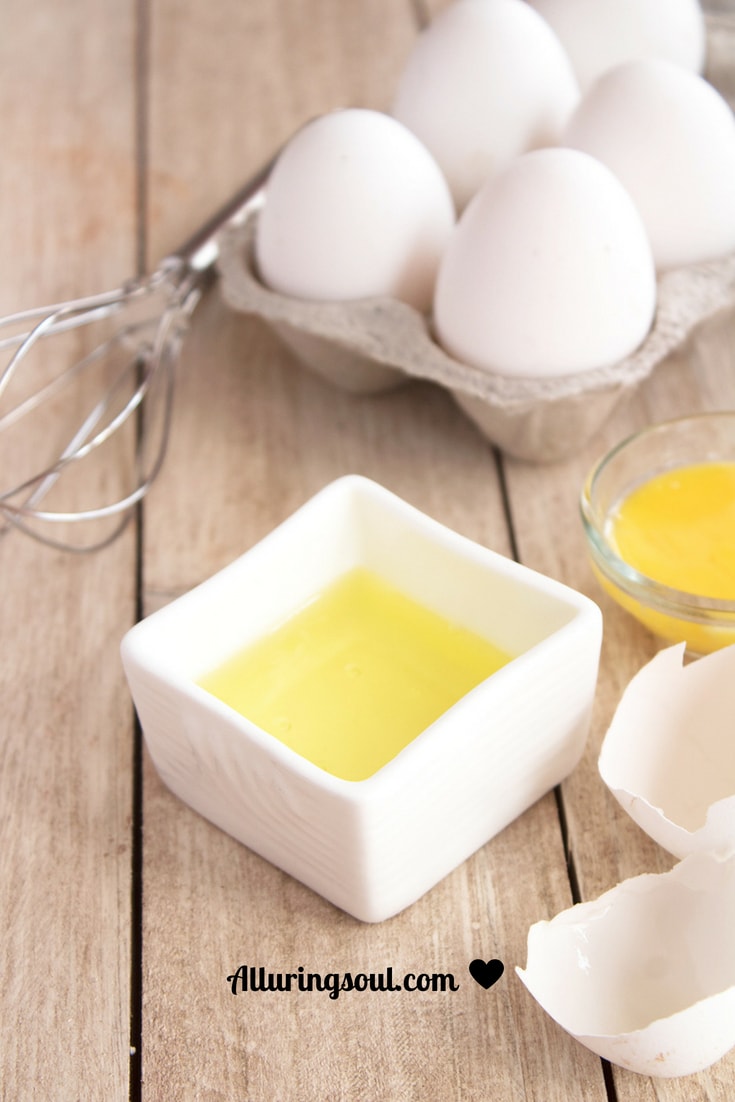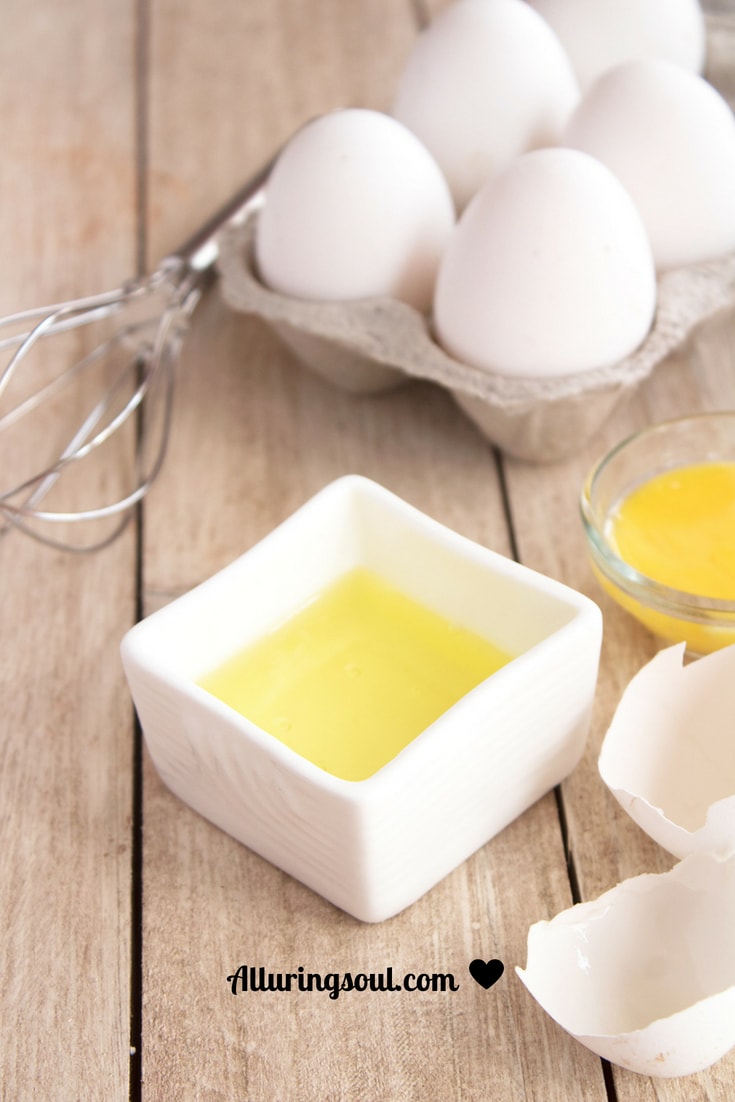 Ingredients
How To Apply
Egg
Eggs are a rich source of proteins and vitamins. It is very beneficial for nourishing your hair and keep it strong and healthy. Egg yolk contains a large amount of vitamin E, an important antioxidant to rid your scalp of free radicals. It also contains vitamins A and D, as well as B-group vitamins, all necessary for healthy hair.
Egg yolk which helps to deeply moisturize your hair and scalp. In fact, egg yolks are one of the few foods naturally containing vitamin D, an essential vitamin to help prevent hair loss.
Egg whites contain a lot of protein, vitamins, and minerals. It contains riboflavin (B2) and a deficiency of this vitamin is linked to hair loss. Because they don't contain fat, egg white hair masks are an excellent way to nourish oily hair to help keep it healthy.
Olive Oil
Olive oil is an essential hair care ingredient, especially if you have dry hair. It keeps your hair hydrated, making it more manageable. The antioxidants in olive oil promote scalp health and promote hair growth.
Its moisturizing properties seal the hair cuticle and control frizz. The oil also strengthens your hair and improves its elasticity. This helps prevent issues such as breakage and split-ends.
Honey
It draws water from the atmosphere to your hair. It makes your hair moisturized, more flexible, smooth and less frizzy. In addition, the anti-microbial and anti-inflammatory properties of honey will combat dandruff and help soothe an itchy scalp.
Yogurt
It is known as a hair softener. It's full of protein, which will help strengthen the hair shaft and making them less prone to damage and split ends. The lactic acid in yogurt hydrates hairs and make them healthy.
---
5. Sunflower Seed Oil Deep Conditioning Hair Mask For Dry, Frizzy & Damaged Hair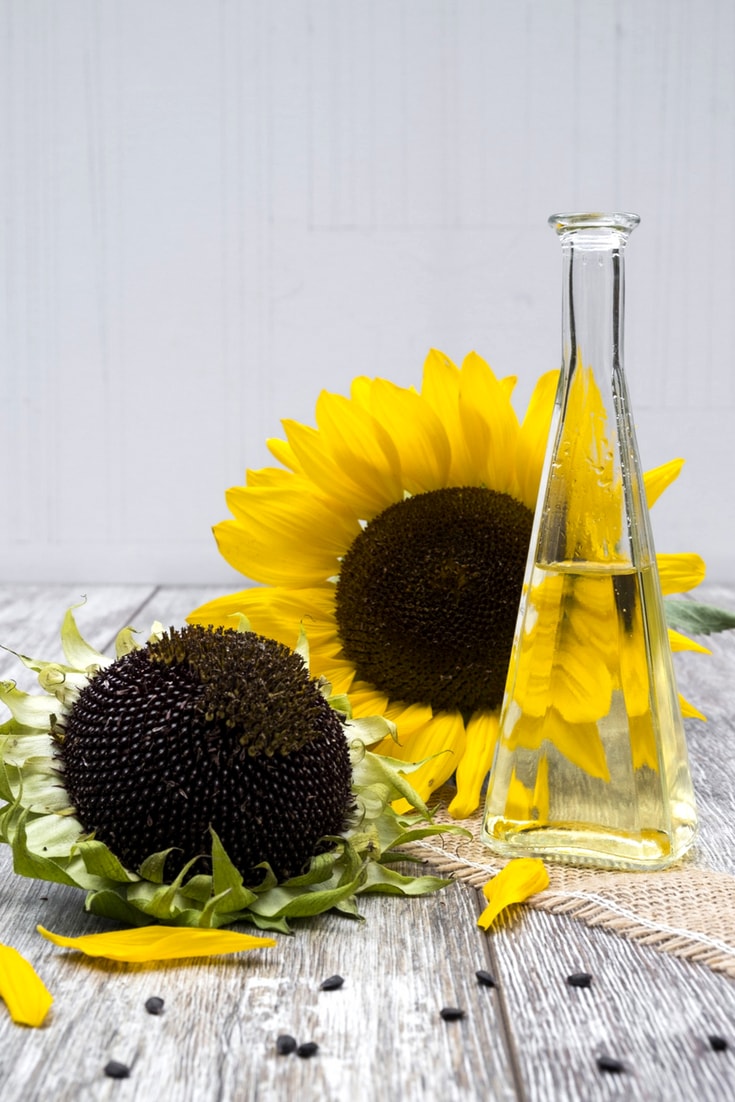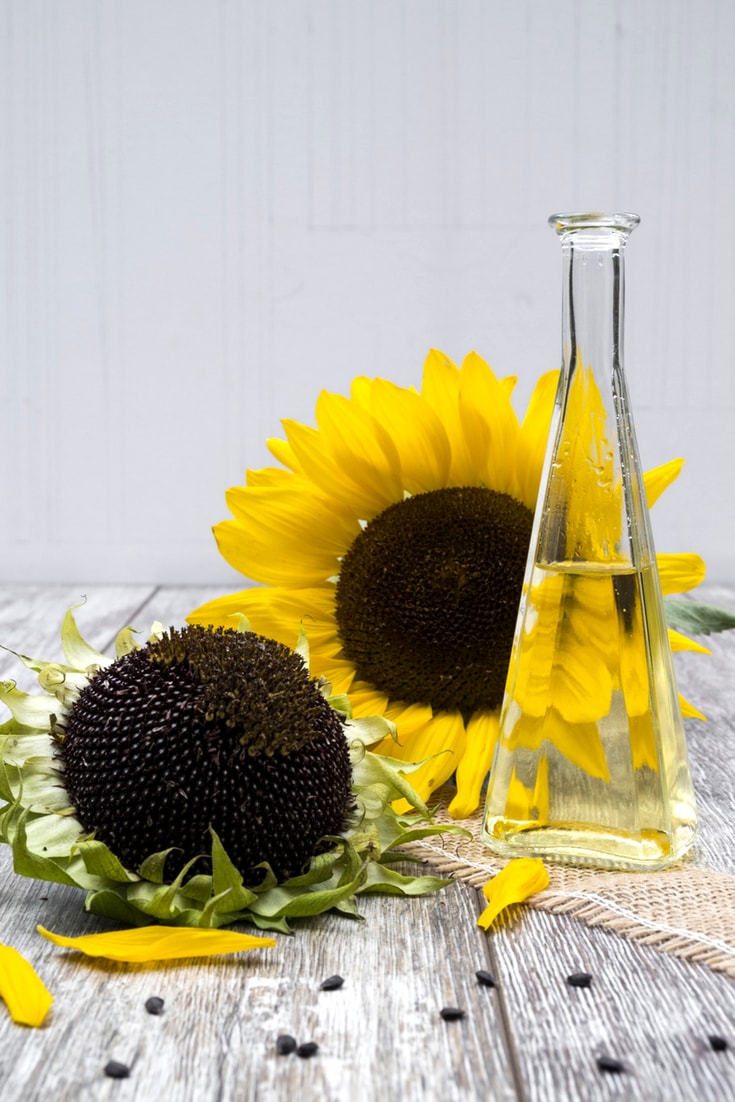 Ingredients
How To Apply
Egg Yolk
It is a rich source of protein that helps to strengthen the hair follicles and prevents breakage associated with dry hair. Vitamin A present in egg yolk promotes sebum production in the scalp which helps to moisturize the scalp and hair. The healthy fatty acids moisturize and rehydrate the dry hair and smoothen out rough and frizzy hair.
Yogurt
It helps get rid of dandruff with its anti-fungal properties that soothe the scalp and calms frizz by keeping your hair moisturized and hydrated. It controls hair fall and balances the pH levels of your scalp by regulating sebum production.
Sunflower Seed Oil
It softens hair and makes it easier to handle. It also prevents loss of moisture from the hair, which makes it great for sealing as well.
It is known to be packed with Vitamins A, B, C, E, potassium, iron, and calcium that are very beneficial for your hair especially when it comes to hair health and growth. If Sunflower oil is applied and massaged directly to your hair, it actually conditions your hair, making it smoother, shinier, healthier and stronger with every application.
---