Frankincense essential oil is considered the most powerful oil for treating skin conditions.
It is the best oil to beautify and rejuvenate skin when applied topically and to promote the cellular health of the skin.
The important benefit of frankincense oil is to heal the skin by treating wrinkles, scars, and dark spots.
So, why not add this oil to the daily skincare regime and get healthy and glowing skin.
This frankincense anti-aging cream is the best way to give proper nutrients to your skin.
Let's take a look at the ingredients of anti-aging cream and how it can help.
---
Benefits Of DIY Frankincense Anti-Aging Cream
Frankincense Essential Oil
Frankincense is an antiseptic and disinfectant agent that has antimicrobial effects.
It has the ability to treat acne or pimples and prevents future ones.
It regenerates new skin cells at a faster rate which ultimately heals scars, wrinkles, stretch marks, and even pregnancy marks.
Frankincense oil lightens dark spots and exfoliates dead skin cells.
Due to its anti-inflammatory properties, it heals and rejuvenates the skin.
Is your skin experiencing dryness?
Frankincense can help! Whenever your skin is feeling or looking unmoisturized or marred by harsh weather, apply this Frankincense anti-aging cream to help hydrate and rejuvenate the skin.
---
Shea Butter
Shea Butter has shown to be a superb moisturizer, with exceptional healing properties for the skin.
It is an all-natural healing Vitamin A cream and Vitamin A is very important for many skin conditions including wrinkles, acne, blemishes, and eczema.
Vitamin E found in shea butter helps to bring the softness back into a rough and leathery complexion.
It actually helps to mitigate the damaging effects of photoaging, which include dark spots and sagging skin.
---
Rosehip Oil
The rosehip oil has anti-aging benefits due to its antioxidant property.
It is high in vitamin A and Vitamin C which are the perfect nutrients needed to remove fine lines and wrinkles.
They encourage healthy skin cell production.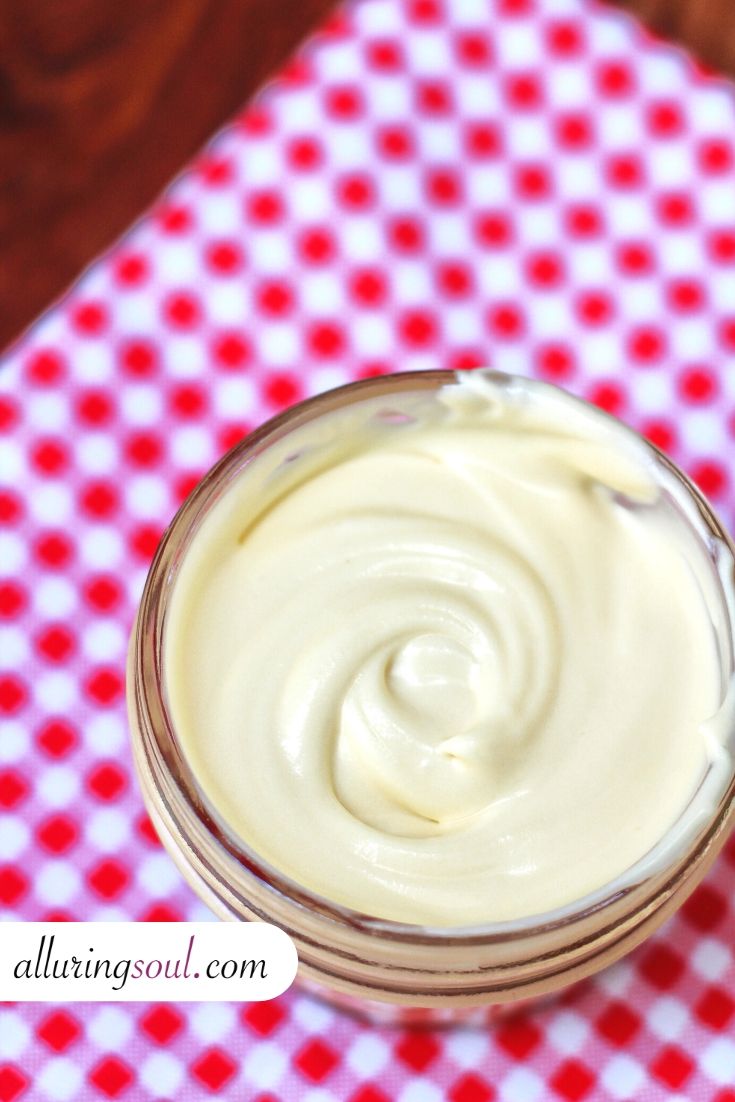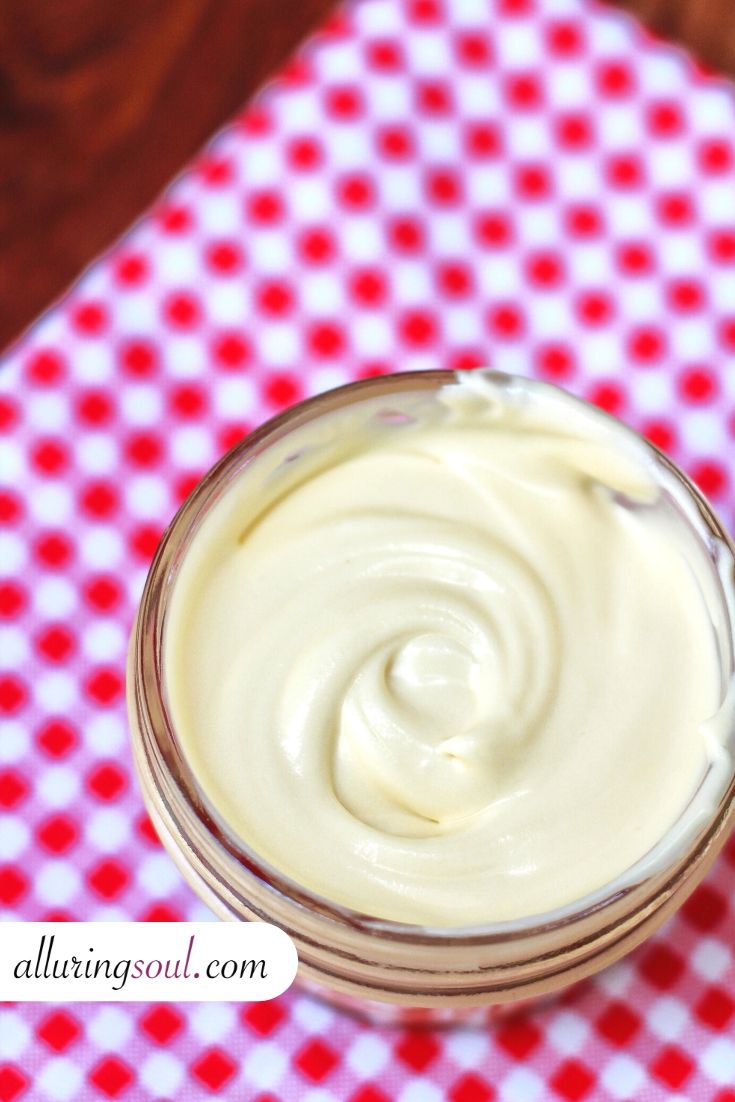 ---
Argan Oil
Argan oil is rich in vitamin E, linoleic acids, and essential omega fatty acids which repairs and hydrates the skin.
This oil makes an excellent moisturizer with anti-inflammatory qualities for red, reactive skin.
It is an excellent oil for healing irritated or damaged skin.
---
Geranium Essential Oil
Geranium essential oil is one of the most potent and trustworthy essential oils when it comes to fighting signs of aging, wrinkles, and puffy eyes.
It regenerates new cells and makes the skin firm and helps reduce age spots and dark circles.
Note: Pictures have been changed but the recipe is the same.
---
Procedure For Frankincense Anti-Aging Cream
DIY Frankincense Anti-Aging Cream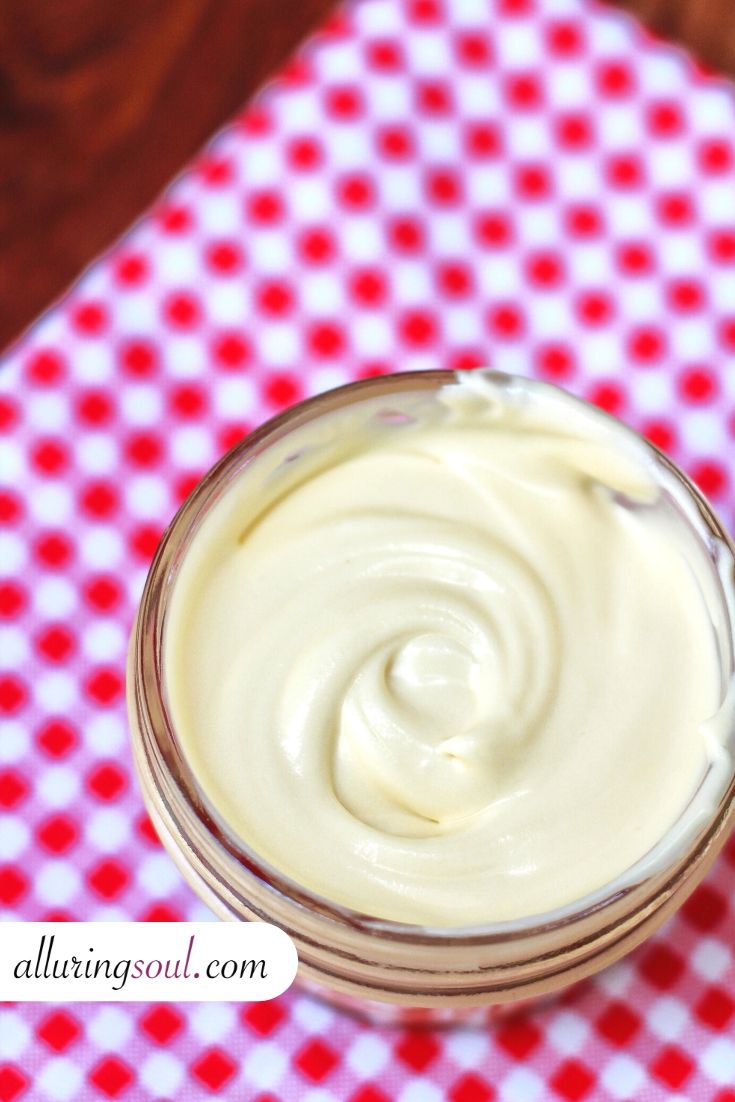 Get your skin nourished with frankincense anti-aging cream which has many benefits. It removes wrinkles, scar, dark spots, and firms skin.
Recipe type:
Face And Body Cream
Instructions
How To Make
Make sure that your blender or immersion blender, bowl, and all utensils are very clean when you make this. If they're not fully sanitized, then your cream can grow bacteria or mold. Clean everything with hot soapy water, then swab with rubbing alcohol or vinegar and let air dry.
Melt shea and cocoa butter(if adding) using a double boiler system. When the butter has melted, add argan oil and rosehip oil in the melted butter and mix well.
Let this mixture cool until it's room temperature. It should look creamy, thick, and opaque, but don't let it get solid.
Whip the mixture at high speed until it becomes fluffy and creamy. It will take about 5 to 10 minutes or more for everything to fully incorporate.
Now, add all essential oils and vitamin e oil(if adding) to the bowl and mix everything well.
Now, transfer the cream to an airtight jar. Store in a clean and dry place.
How To Apply
Apply it twice a day on a cleansed face or wherever you want on the skin.
Notes
1. It contains essential oils so do a patch test before applying it.

2. You can store this cream for 3-4 months(depends on the weather) and keep it away from direct sunlight.

3. Update – Few readers have asked about the difference in the final texture of the cream. For them, it's less creamy and more liquidy. For that, I have added cocoa butter to the recipe which will provide a more creamy texture to the recipe. Adding cocoa butter to the recipe is completely optional.


---
Free Recipe PDF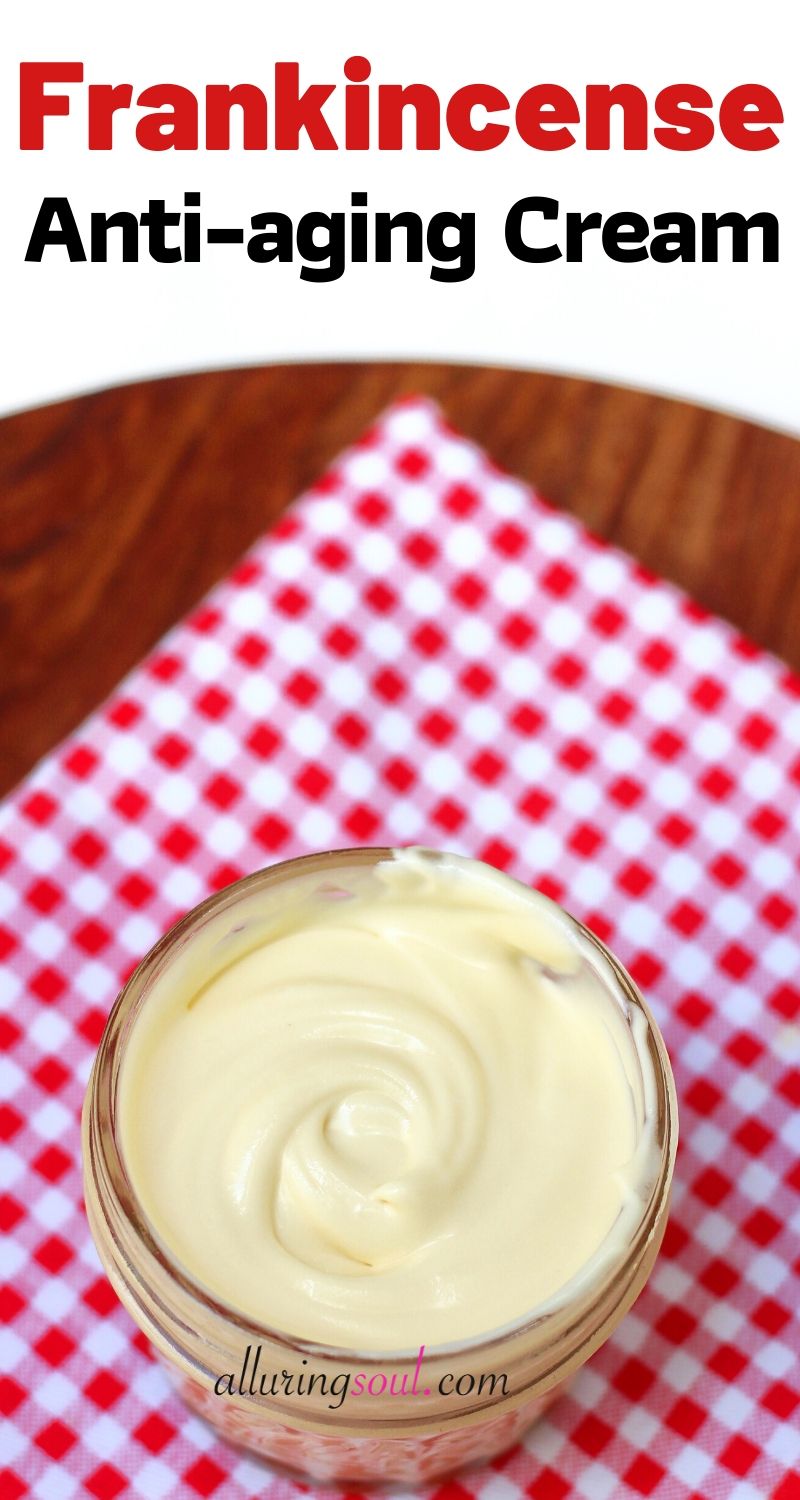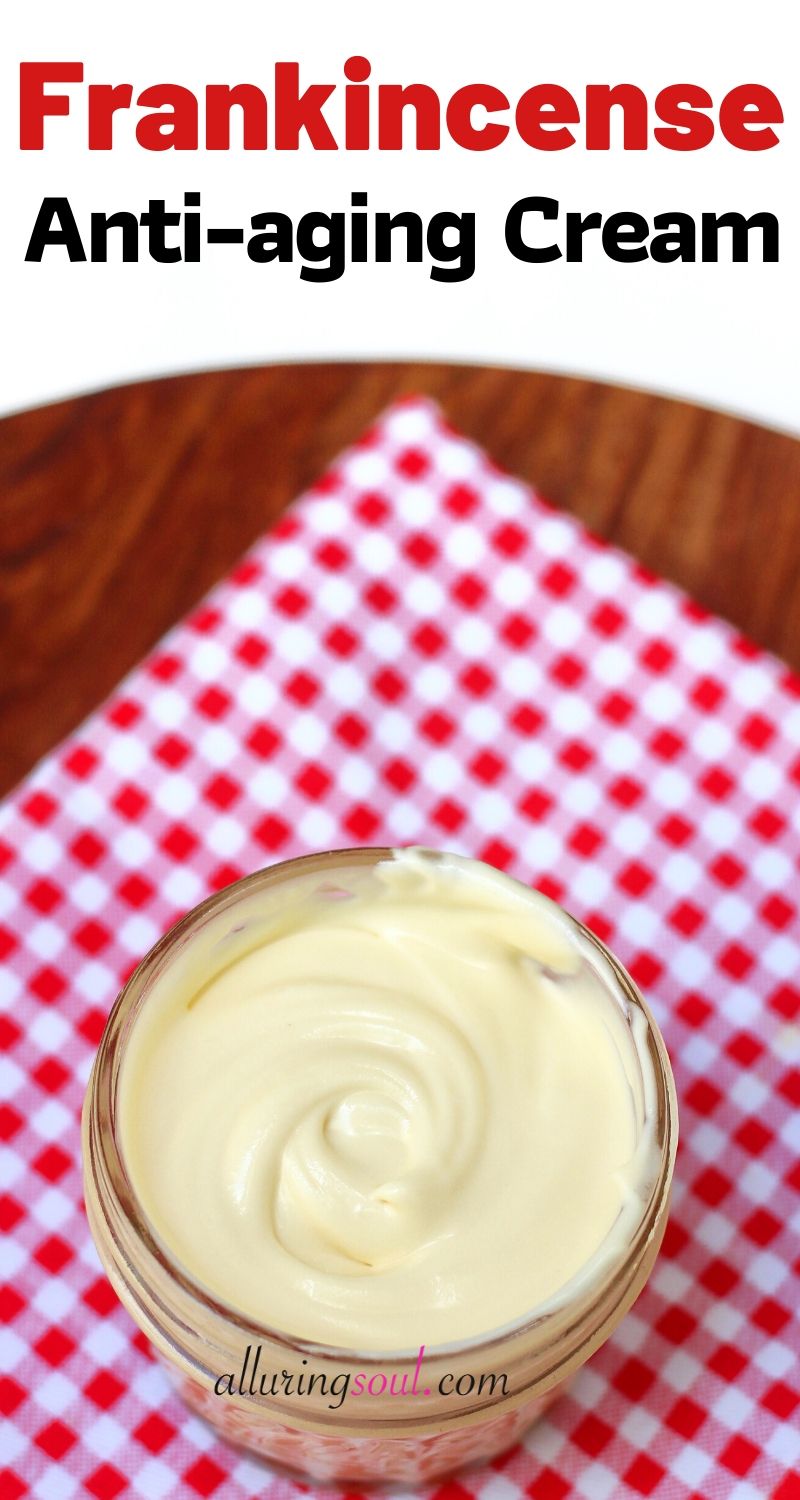 ---
Now that you know how Frankincense oil can help you fight your Anti Aging issues, check out the 10 Best Essential Oils For Anti Aging Skin and How to use them.