(This post contains affiliate links. You can read my full disclosure here.)
When we talk about natural treatments for acne and their hateful scars, we usually talk about tea tree oil. Acne and its scars is an embarrassing skin problem. No matter how old you are, you've probably got a number of acne scars over the years. Using essential oils to treat outbreaks of acne and its scars is an effective way to treat this unsightly skin condition and one of the best essential oil is tea tree oil. It is not only effective for acne, it heals many skin problems including acne scar treatment. This face massage gel will heal your acne and its scars and will make your skin smooth and hydrated because it contains many powerful and effective ingredients which are good for many skin disorder. Let's take a look at what the benefits of tea tree oil face massage gel.
---
Benefits Of Tea Tree Oil Face Massage Gel for Acne Scar Treatment & It's Ingredients
1. Tea Tree Essential Oil
Its antibacterial and antiviral properties kill bacteria and virus causing acne. Anti-microbial and antiseptic properties of tea tree oil kill harmful microbes and protect wounds from getting infected. It has unique disinfecting and soothing properties and, unlike other acne treatments, tea tree oil will not strip your skin of its natural oils and cause further damage. It removes acne and acne scars and keeps skin hydrated. (Check tea tree oil face cleanser for acne prone skin)
A study published in the journal Clinical Microbiology Reviews found that tea tree oil contains a compound called terpinen-4-ol which is effective against a number of bacteria strains. In fact, using 5% tea tree oil in a topical treatment helped to reduce the number of pimples on the acne-infected skin. The tea tree oil remedy helped to reduce itching, some scars, and dryness and had fewer side effects than prescription acne medication. (Source)/(Source)
2. Lavender Essential Oil
Lavender oil has many benefits on skin because of its antimicrobial and antioxidant characteristics. It soothes and nourishes the skin—treating acne, healing dry skin, and reducing the appearance of dark spots and scars caused by acne. It works as an excellent natural remedy for scars and helps to promote wound healing and preventing scarring from occurring in the first place. It encourages the formation of healthy skin cells and is effective against acne, wrinkles, psoriasis and a host of other inflammatory conditions.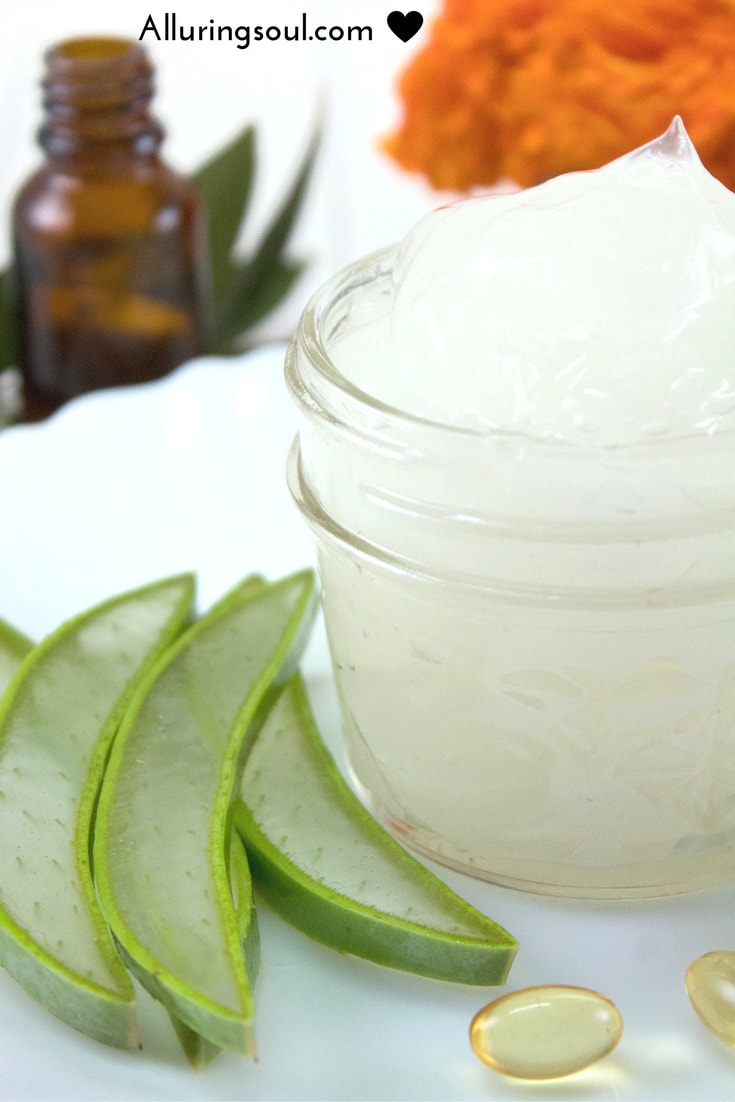 3. Rosehip Seed Oil
It deeply penetrates into the skin and it is super light and non-greasy. It good for oily and dry skin. It is high in vitamin A, an antioxidant which makes it essential for mature skin. It removes the age spots and discolourations made by sun rays. It has a high content of vitamin C and lycopene which removes wrinkles and scars due to its regenerative property. It is also great for acne. It protects the skin and increases cell turnover because it contains vitamin E, vitamin C, vitamin D and B-carotene, a form of vitamin A, and which are all antioxidants that help fight free radicals.
4. Vitamin E Oil
Vitamin E oil treats wrinkles by supporting new skin cell growth and speeding up cell regeneration. It can also work to hydrate and moisturize dry skin. It also prevents and repairs the free radical damage. When applied topically to dark spots and scars on the skin, it helps to lighten and smooth the rough skin by lubricating cell membranes and encouraging cell regeneration.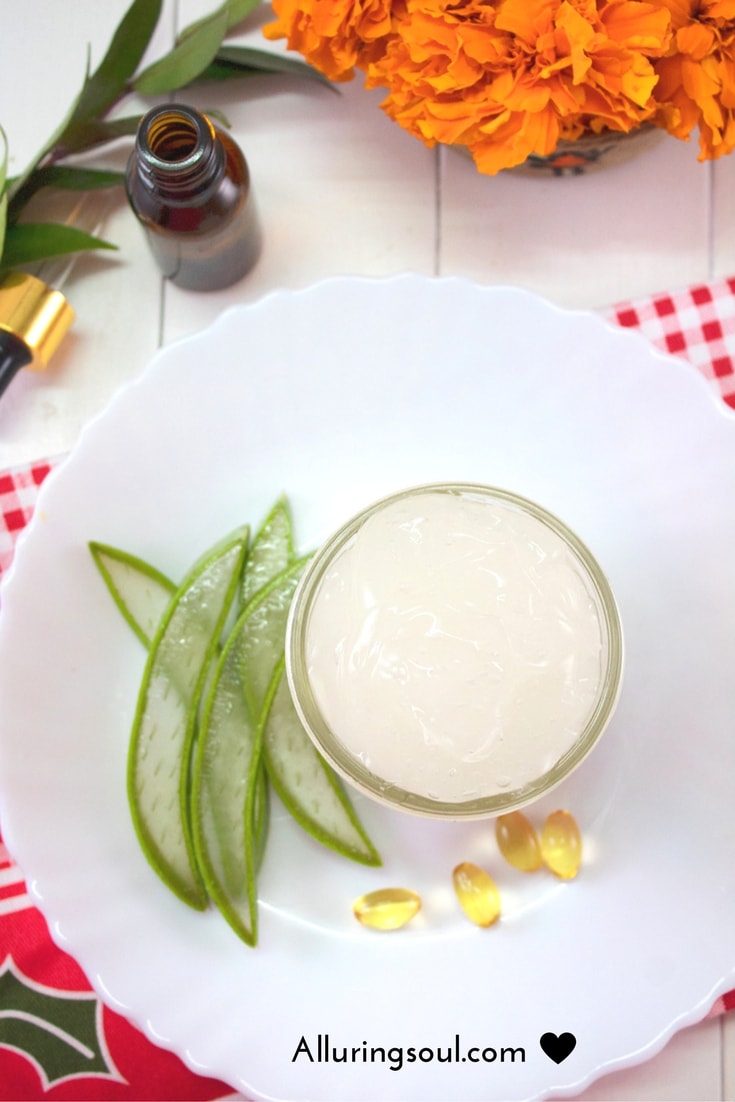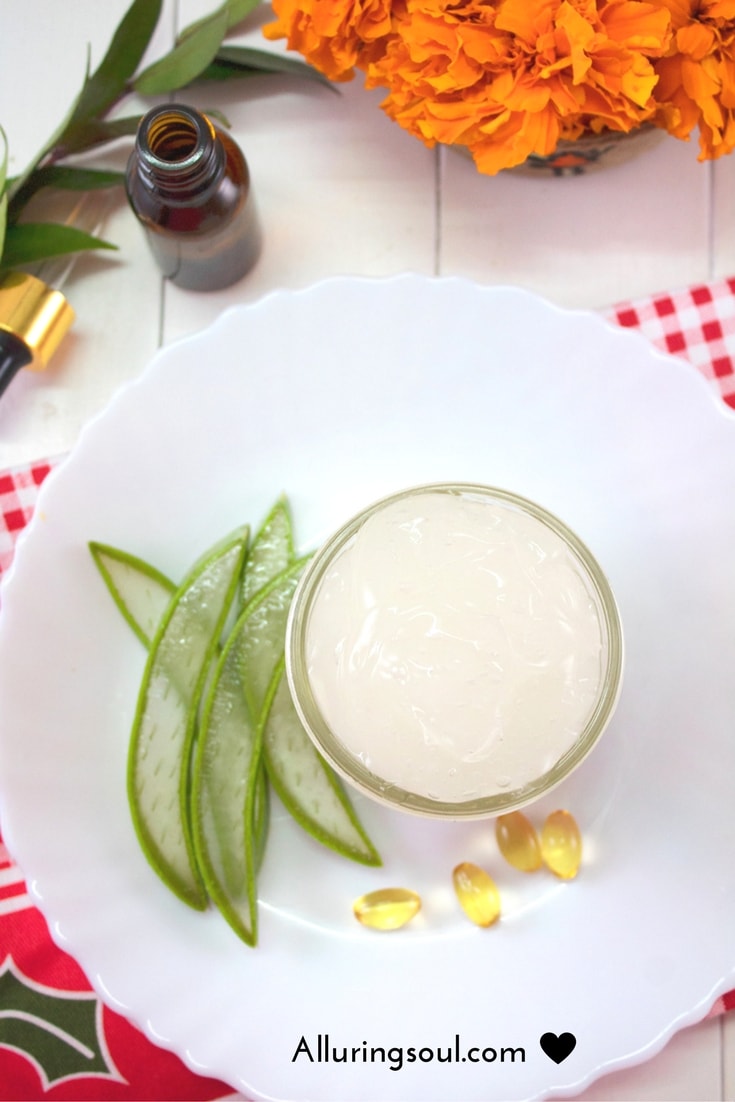 5. Aloe Vera Gel
It contains vitamins A, C, and E, which are antioxidants. It also contains vitamin B12. Antioxidants protect skin by limiting the production of free radicals, which can damage skin cells. It can do a lot for the health and appearance of your skin, including reducing the signs of aging. Aloe vera helps to reduce excessive inflammation and help in wound healing and have anti-inflammatory action. It also contains salicylic acid that possesses anti-inflammatory and antibacterial properties and kills the acne-causing bacteria and also helps in moisturizing your skin, keeps the skin hydrated, rejuvenated and glowing. (Check aloe vera face mask for glowing and beautiful skin)
According to the University of Maryland Medical Center, Aloe Vera is rich in polysaccharides which help to "stimulate skin growth and repair". That is good for acne scars; it makes them heal faster. The glycoproteins in aloe vera also help to reduce acne inflammation and marks which in turn helps to make acne scars less noticeable. In addition to getting rid of existing acne scars, aloe vera can also help to prevent the formation of new ones. (Source)

In a study published in the Annals of Dermatology in 2009, researchers found that just 1200 mg/d (1/4 teaspoon!) of pure Aloe Vera gel can significantly reverse signs of skin aging – in 90 days. (Source)
---
Procedure For Tea Tree Oil Face Massage Gel For Acne Scar Treatment?
Tea Tree Oil Face Massage Gel For Acne Scar Treatment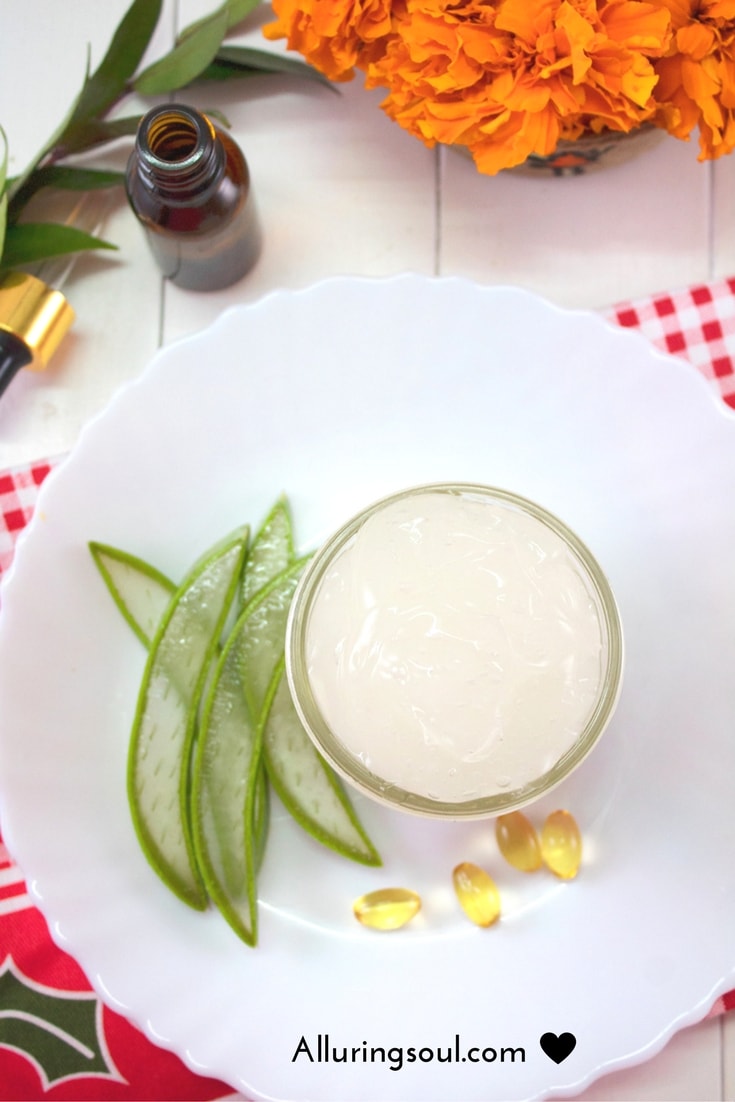 The only thing you need is tea tree oil face massage gel for acne scar treatment which helps to remove acne, scars, dark spot and make your skin clear & glowing.
Instructions
How To Make
Mix all the ingredients properly and store in an airtight glass jar.
How To Apply
Remove your all makeup and cleanse your face with a cleanser.
Take out some face massage gel with dry fingers or with a cleaned spoon and apply to all over your face.
Massage Your face for about 5-10 minutes with your fingertips in circular motion.
Keep it for about 15 minutes after the massage. Make sure it gets completely absorbed by the skin.
Apply moisturizer if needed.
Use daily twice to get the desired result.
Notes
1. You can keep it for about 2-3 months. But make sure to keep it away from water and sunlight. Water can introduce bacteria into the gel and essential oil product should be kept away from sunlight.

2. Before using these treatments, apply a tiny amount to the inside of your elbow 24 hours before use to make sure you are not allergic to any of the ingredients.

3. Additionally, pregnant women, infants, and young children should avoid certain essential oils. So be sure to do your homework beforehand.