Aloe vera has many healing properties for skin and it makes skin soft and clear.
Aloe vera used in a face wash can be the best way to give essential nutrients to your skin on a daily basis.
Aloe vera face wash can remove the dirt, unclogs blocked pores and gives a fresh clear skin.
Aloe vera face wash can fight the damaging effects of pollution and UV rays on the skin and it can deeply moisturize the skin without leaving it greasy.
---
Benefits Of Aloe Vera Face Wash
Aloe Vera Gel

Aloe vera protects the skin from the harmful effects of UV and gamma radiation, which is one of the leading causes of premature aging.
Aloe stimulates fibroblast which produces the collagen and elastin fibers making the skin more elastic and less wrinkled.

Aloe vera gel's healing properties reduce scars caused by wounds, surgery as well as pregnancy scars.
Thus it gives the skin a clear look.

Aloe vera has amino acids, which soften hardened skin cells to make the skin soft.
It also contains zinc which acts as an astringent to tighten pores.
Aloe vera gel has moisturizing effects and improves skin integrity, decreases the appearance of fine lines and wrinkles.

Aloe vera gel has antiseptic properties, which protect the skin from skin infections caused by bacteria and fungi. (source)

---
Rosewater

Rosewater has antioxidant properties, which helps in the regeneration of new cells and fights against the main reason for aging; i.e oxidative stress.

Its astringent properties tighten pores, balances oil production and unclogs pores, exfoliating dead skin cells and removing impurities.
Rosewater soothes the skin and gives it a refreshing look.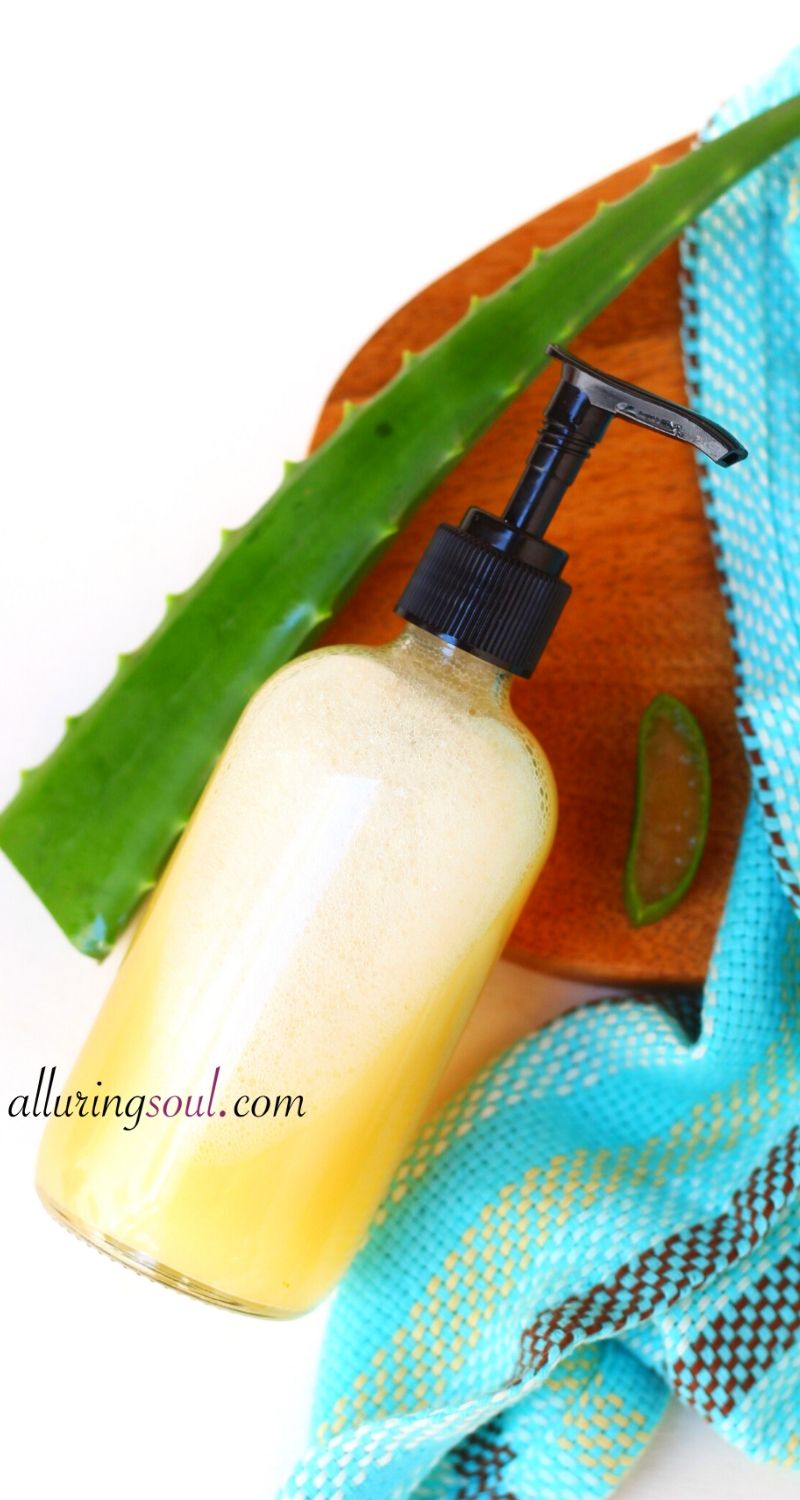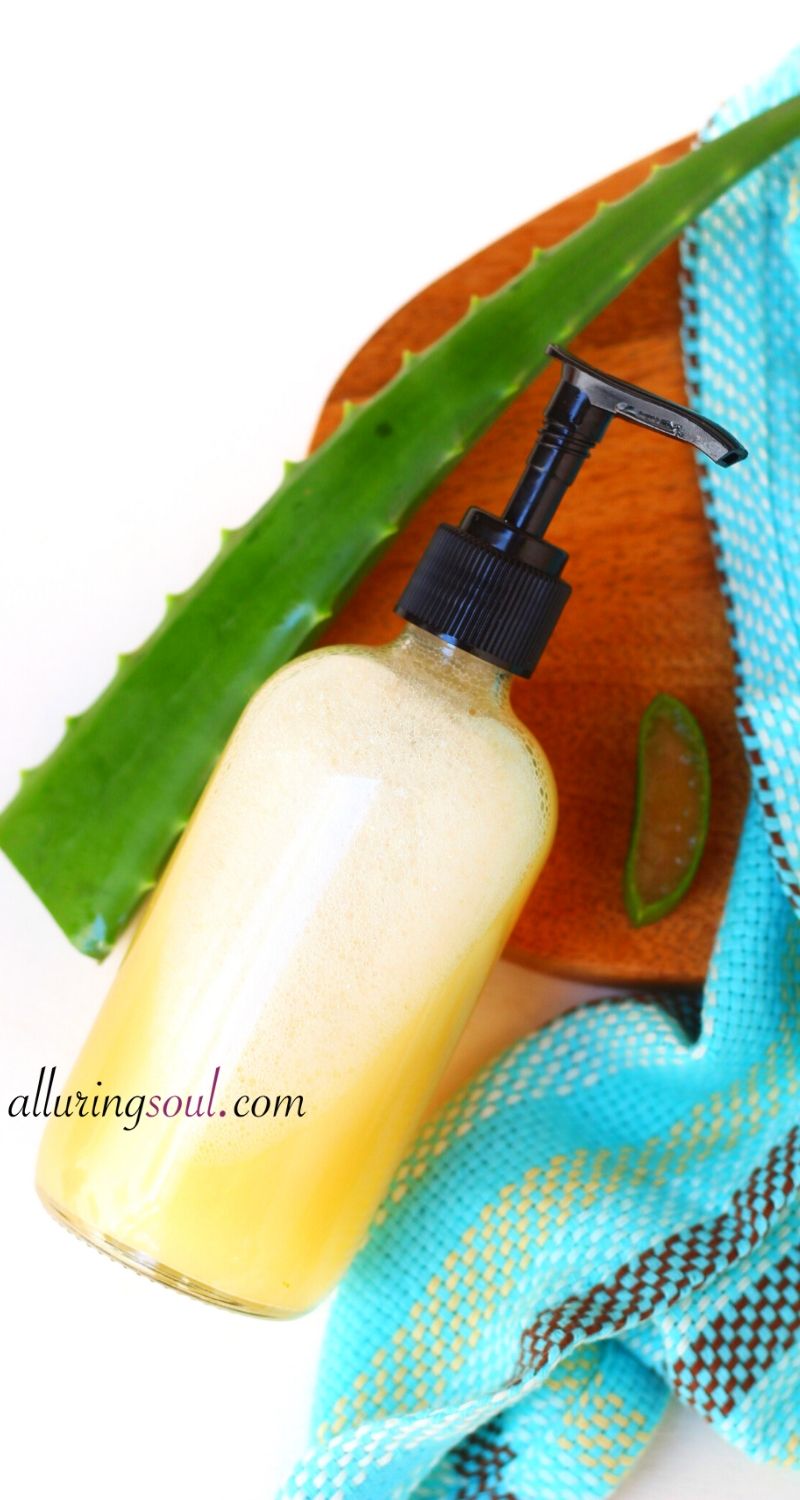 ---
Jojoba Oil

Jojoba oil is an ingredient used in sunscreens, which signifies its photoprotective properties.
It protects the skin from the adverse effects of direct skin exposure and thus is an excellent ingredient for anti-aging products.

Jojoba has anti-inflammatory effects and it can be used on a variety of skin conditions including skin infections, skin aging, as well as wound healing. (source)

---
Frankincense Essential Oil

Due to its cell-rejuvenating properties, frankincense essential oil is used to prevent the signs of aging.
It's cytophylactic properties stimulate cell regeneration and also protects older cells from free radical damage.
The astringent-like properties of the oil help to soothe the skin, tighten skin pores and gives the skin an even tone.
It's also beneficial in softening fine lines and wrinkles.
The drying property of astringent is helpful in giving the skin an oil-free, glowing look.
 Frankincense essential oil helps in the found healing process, thus reducing surgery/accident scars or even pregnancy marks.

---
Tea Tree Essential Oil

Tea tree essential oil can treat acne and reduce breakouts and blemishes.
It has antimicrobial and anti-inflammatory properties, which prevents bacterial and fungal skin infections and keeps the skin healthy.

---
 

Vitamin E Oil

Vitamin E has photoprotective properties. 
It protects the skin from various deleterious effects due to solar radiation by acting as a free-radical scavenger.
In other words, it reduces the signs of aging such as wrinkles and fine lines. (source)

Vitamin E may also aid in wound healing.
It provides moisturizing effects on the skin, keeping the skin soft, supple and nourished.

---
Procedure For DIY Anti-aging Frankincense & Aloe Vera Face Wash
DIY Anti-aging Frankincense & Aloe Vera Face Wash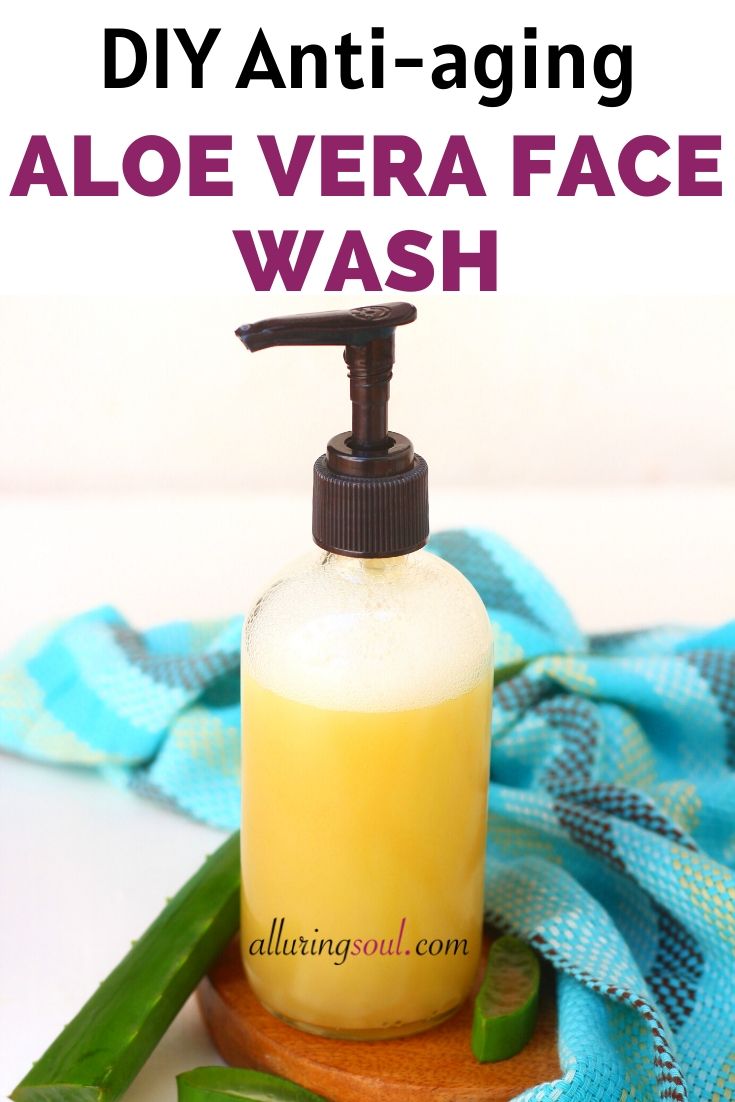 This aloe vera face wash is gentle on skin and does not make skin dry. It helps to reduce wrinkles, dark spots and pimples and gives a fresh glowing and moisturized skin.
Recipe type:
Aloe Vera Face Wash
Instructions
In a glass mixing bowl combine water and aloe vera gel. Whisk well until thoroughly combined.
Add liquid castile soap, jojoba oil, essential oils and vitamin e oil.
Whisk to mix everything well.
Using a funnel pour into a glass bottle with a pump dispenser,
Store in a refrigerator for about 2 weeks.
Use Aloe Vera Face Wash daily.
Always shake before use. Apply to wet skin and lather. Wash with lukewarm water.
Then, apply your daily moisturizer.
Note: It contains essential oils so do a patch test before applying it.
---