It seems way to hard to maintain the skin's health and beauty in today's world. Stress, pollution, insufficient sleep, unhealthy diet, and many other factors deteriorate your skin. This means that your skin needs proper care more than ever. But you don't have to worry anymore. This aloe vera and honey face cleanser is exactly what you need for your face. It helps clear your face from all toxins and impurities. While on the other hand, it makes your skin healthy, moisturized and naturally glowing.
This aloe vera and honey face cleanser include aloe vera gel, honey, castor oil, and sunflower oil. It also contains the super beneficial essential oil for skin i.e. tea tree oil. Using this face cleanser also help you get rid of acne, dark spots, premature skin aging, and many other skin ailments. So why not make this easy aloe and honey face cleanser at home and get clear and glowing skin.
Before heading down to the recipe. Let's discuss its benefits.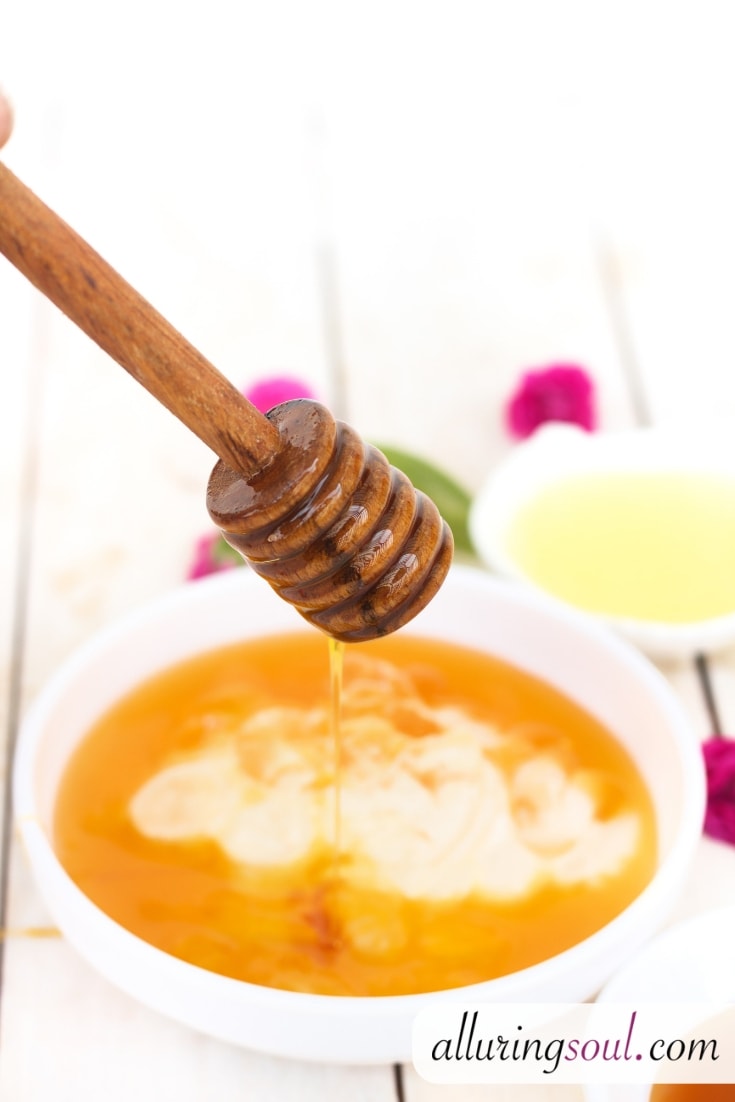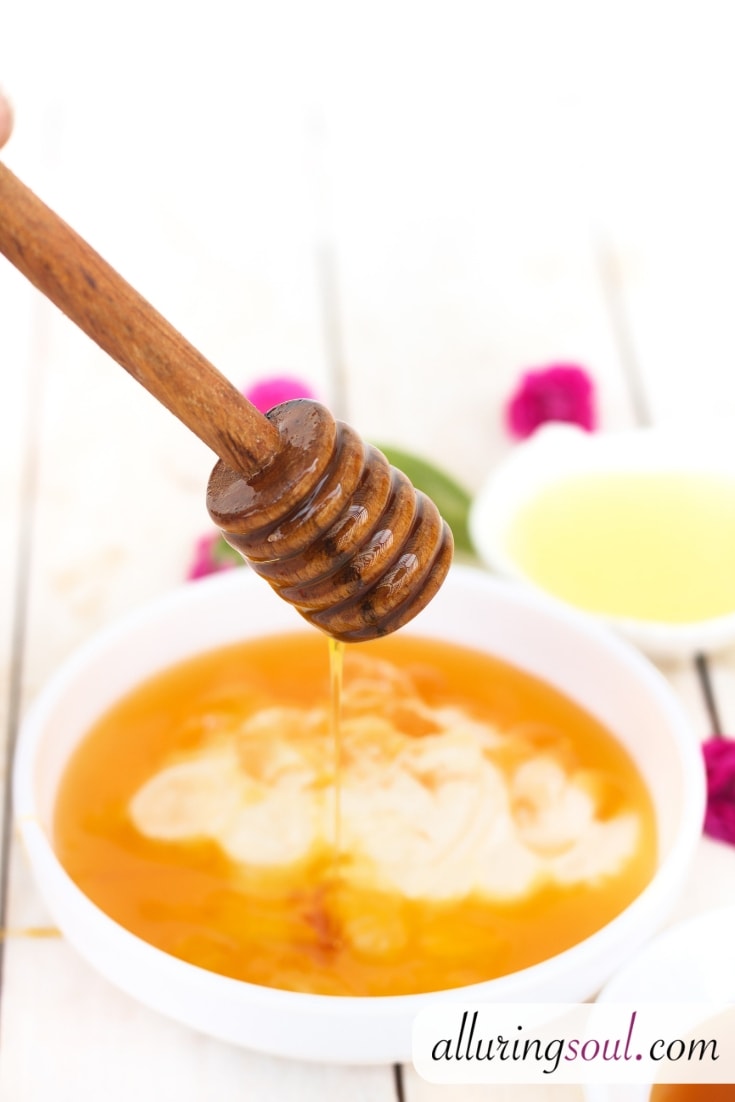 ---
Benefits Of Aloe Vera And Honey Face Cleanser
1. Aloe Vera has powerful exfoliating properties. It removes dead skin cells and excess oil clogging the pores. This makes your skin pores appear smaller. While on the other hand exfoliation cleanses your skin. Hence makes your skin naturally glowing. It has antimicrobial and anti-inflammatory properties. This helps to kill bacteria, fungi, and other microorganisms infecting your skin. Therefore aloe vera plays an important role in keeping your skin healthy.
2. Honey has got great antioxidant properties. It protects your skin cells from getting damaged by free radicals. This ultimately reduces fine lines and wrinkles. Hence your skin will look youthful. It has antibacterial properties that protect your skin from harmful bacteria. It also works great for wound healing.
Honey helps remove dead skin cells and dirt from your pores. This helps clear your skin from all the toxins and impurities. It is also a humectant like an aloe vera gel. Hence your skin will be properly hydrated. This would improve the way your skin looks.
3. Sunflower oil is a great source of vitamin E. Vitamin E is one of the most vital vitamins for your skin. It helps restore your dehydrated skin. Vitamin E is also effective in lightening dark spots. This helps even your skin tone. It has great antioxidant properties. This helps to reverse premature skin aging. It also contains vitamin K which helps your skin heal wounds quickly.
4. Tea tree essential oil is a natural oil with many benefits. It works wonder for your skin. It has antibacterial and antifungal properties. This makes it very effective in treating acne. It helps in balancing sebum(oil) production in your skin. Hence it makes your skin look healthy. Tea tree oil also works great for removing acne scars and making your skin tone even.
5. Castor oil clears your skin pores from dirt and impurities. It helps control excess sebum(oil) production in your skin. It also kills acne-causing bacteria. This makes it one of the best oil for acne-prone skin. It contains essential fatty acids which moisturize your skin. Therefore makes your skin soft and smooth.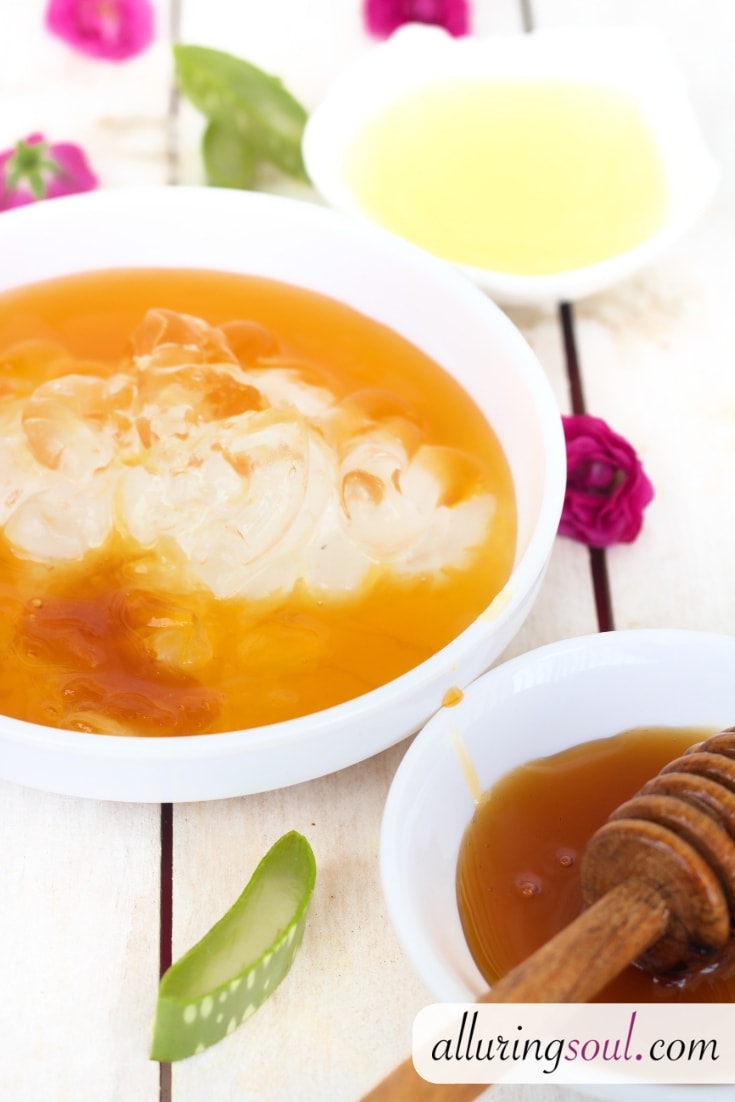 ---
Procedure For Aloe Vera And Honey Face Cleanser
DIY Aloe Vera And Honey Face Cleanser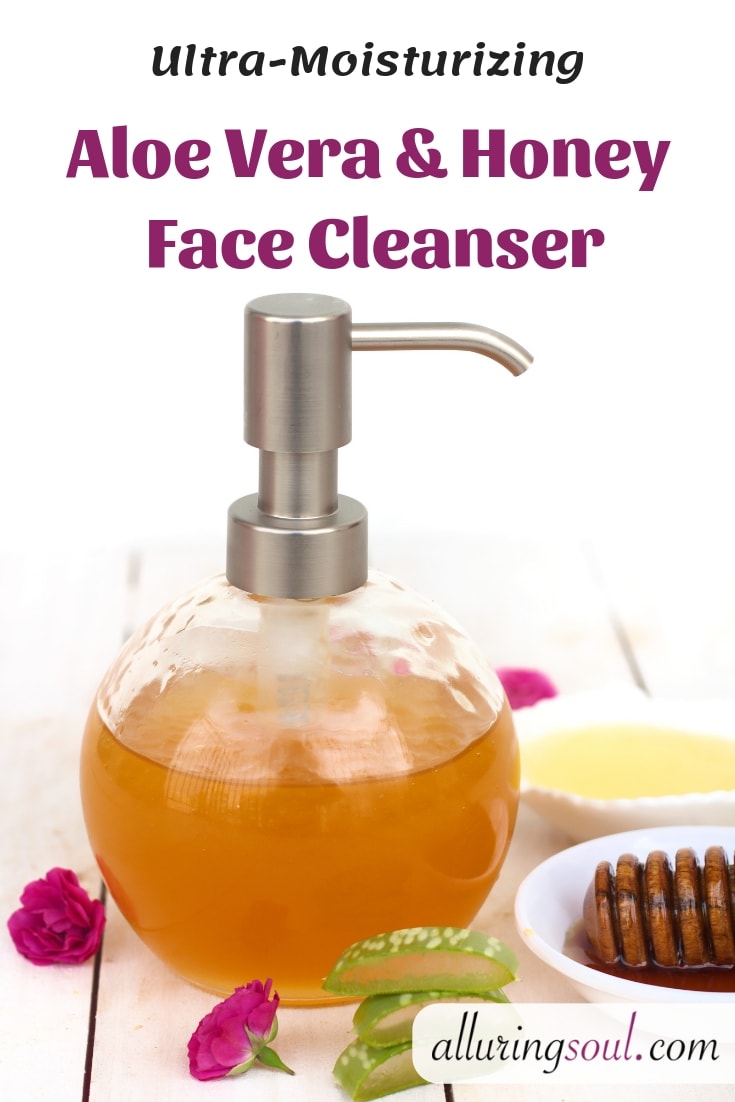 Heal your dry and damaged skin with this aloe vera and honey face cleanser. It moisturizes skin deeply, prevents acne and blocked pore and exfoliates skin deeply.
Recipe type:
Face Cleanser
Instructions
How To Make
Put all the ingredients in a bowl and mix well with a spoon.
Store it in a glass pump bottle.
Keep it away from direct light and store it in a cool place.
How To Apply
Remove your all makeup using makeup remover
Then, shake the cleanser. Apply a small amount of cleanser to our hand, then massage the cleanser on your wet face for about 1-2 minutes.
Now, keep it for about 1-2 minutes to absorb the benefits of the ingredients.
Using a warm damp wipe, gently remove the cleanser, rinsing the wipe as needed.
Notes
1. Store the cleanser at room temperature for a couple of months. If you're using fresh aloe, store the cleanser in the fridge since the aloe may spoil quickly.

2. Be sure to do a patch test to make sure your skin does not have an adverse reaction to the oils. The inner forearm is a great place to do a test since the skin is delicate, similar to facial skin.

3. Additionally, pregnant women, infants, and young children should avoid certain essential oils. so be sure to do your homework beforehand.
---