We all know that how important is Vitamin C for our health as well as for skin.
There are many fruits and vegetables which can give you vitamin C but to get more skin benefit from it, you can apply it topically to your skin.
One of the best way to apply it is in the form of Vitamin C serum.
Yes, Vitamin C serum has many benefits including fading fine line, dark spots, uneven skin tone, and acne.
Let's see how can we make this powerful Vitamin C Serum.
---
Why Vitamin C Serum For Skin?
This vitamin C serum is made with many powerful ingredients which can solve many skin problems.
Take a look at what are the ingredients in this serum and how can they help your skin.
Vitamin C
The antioxidant properties of vitamin C and its role in collagen synthesis make vitamin C a vital molecule for skin health.
It helps boost collagen production which helps in fading fine lines and wrinkles.
It also helps in lightening scars, dark spots, under eye dark circles & fine lines and uneven patches due to cell regenerative property.
In addition to its anti-aging benefits, it is also great for protecting your skin from damage, especially from the sun rays.
Of course, topical vitamin C should not be considered an alternative to wearing sunscreen, but when combined with regular sunscreen application, it can really work wonders for your skin.
It can also help to heal small cuts, acne scars, and other blemishes more quickly and effectively.
In addition to improving your skin's overall complexion, vitamin C can brighten otherwise dull skin, allowing it to look healthier and more vibrant.
Rose Water
It helps to maintain the skin's pH and controls excess oil.
It has anti-inflammatory properties that can help reduce the redness of the irritated skin,
It helps in preventing acne, dermatitis, and eczema due to antibacterial property.
It is a great cleanser and toner which aids in removing oil and dirt and unclog the blocked pores.
It hydrates, revitalizes and moisturizes the skin.
The antioxidant properties of rose water help to strengthen skin cells and regenerate skin tissues.
Argan Oil
It hydrates, softens and protects the skin and it is good for all skin type. It is non-sticky in nature and absorbs quickly into the skin.
It's high in linoleic acid content which helps to reduce the inflammation associated with acne while healing damaged skin, scars and acne.
It fades wrinkles and dark spots while lightening scars and under eye area dark circles.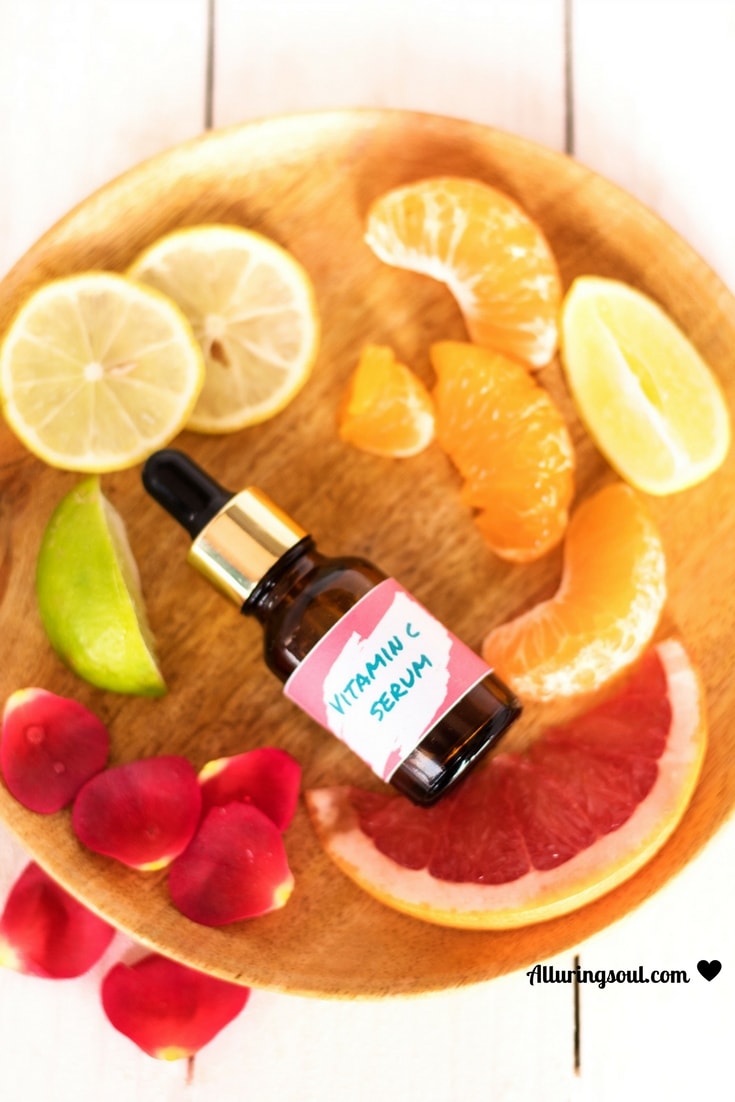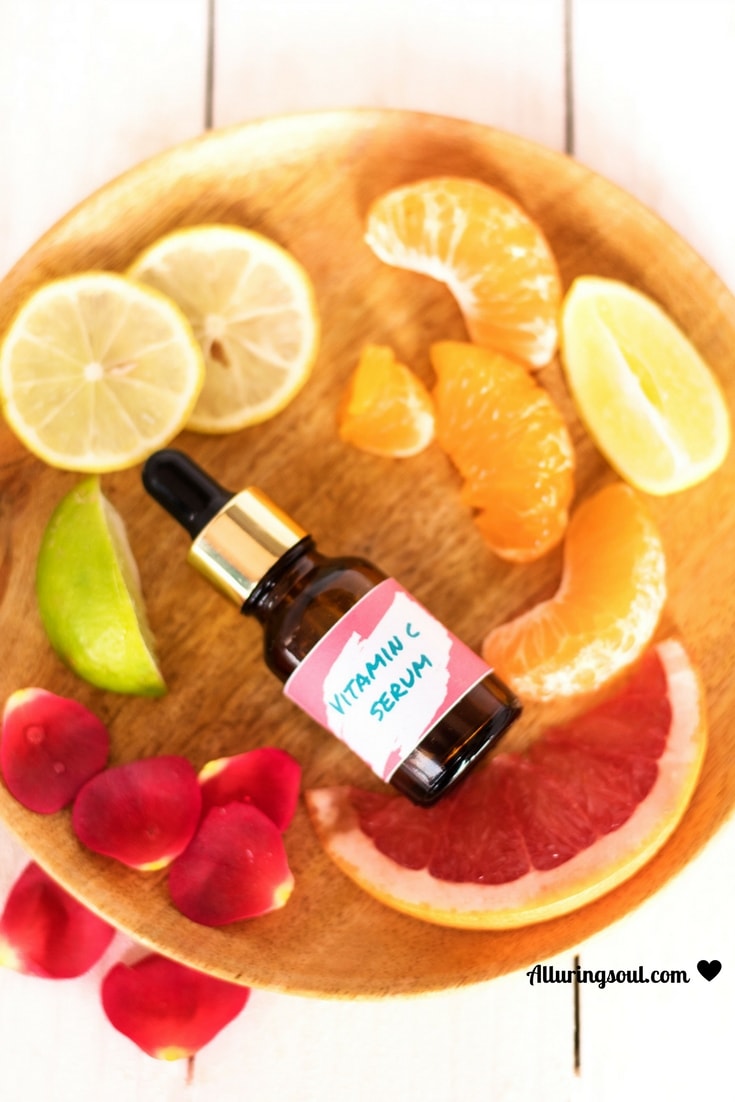 Vitamin E Oil
Vitamin E oil treats wrinkles by supporting new skin cell growth and speeding up cell regeneration.
It can also work to hydrate and moisturize dry skin.
It also prevents and repairs the free radical damage.
When applied topically to dark spots and scars on the skin, it helps to lighten and smooth the rough skin by lubricating cell membranes and encouraging cell regeneration.
Glycerine
It is used to treat many skin conditions, like acne, skin infections, wrinkles and fine lines.
It attracts moisture to your skin which is why it is considered a humectant.
It is an emollient, making skin not only moist but soft and supple to the touch.
---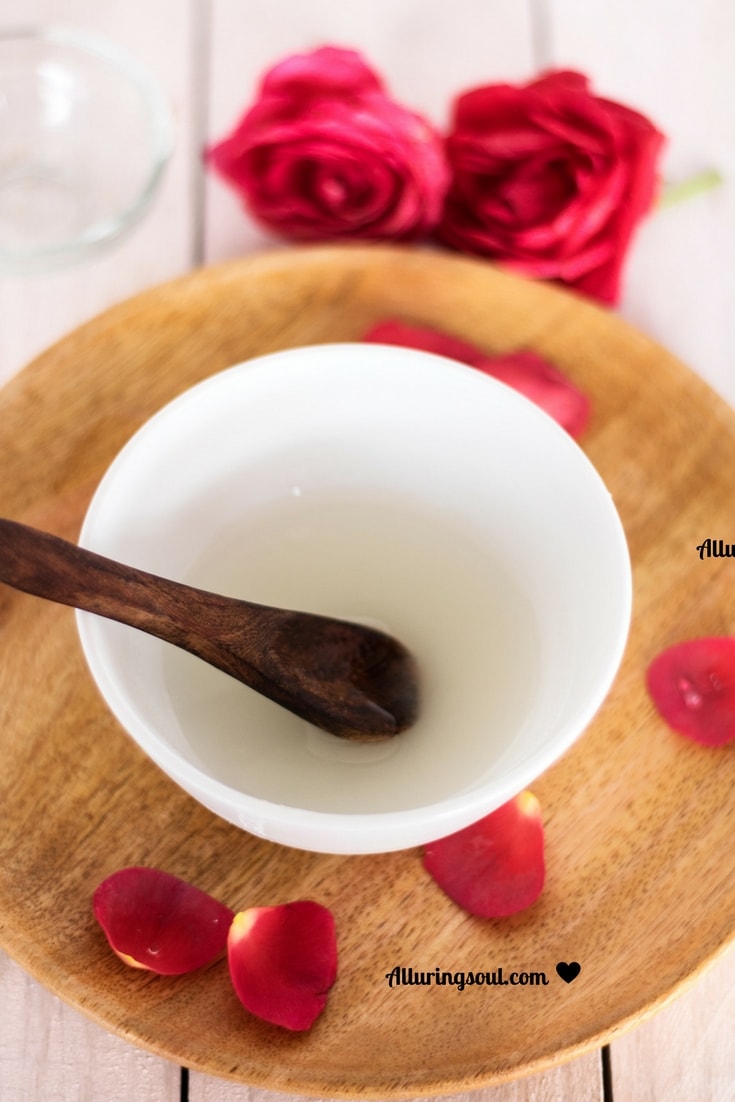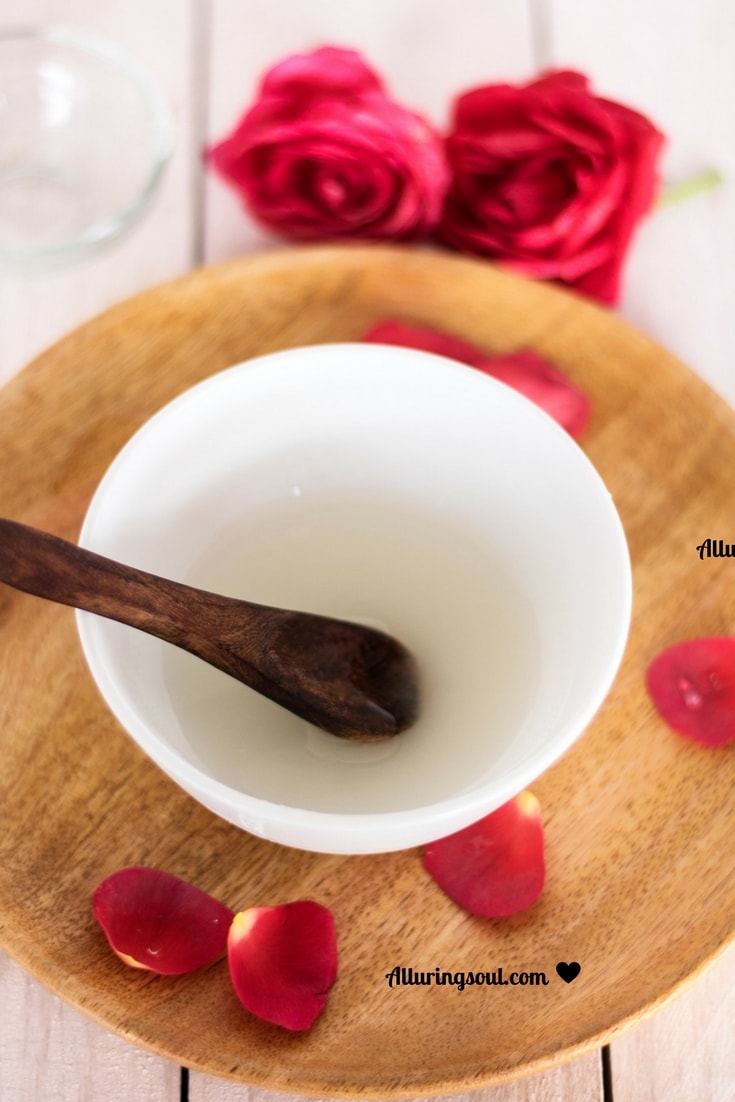 Procedure To Make Vitamin C Serum
Powerful Vitamin C Serum For Every Skin Problem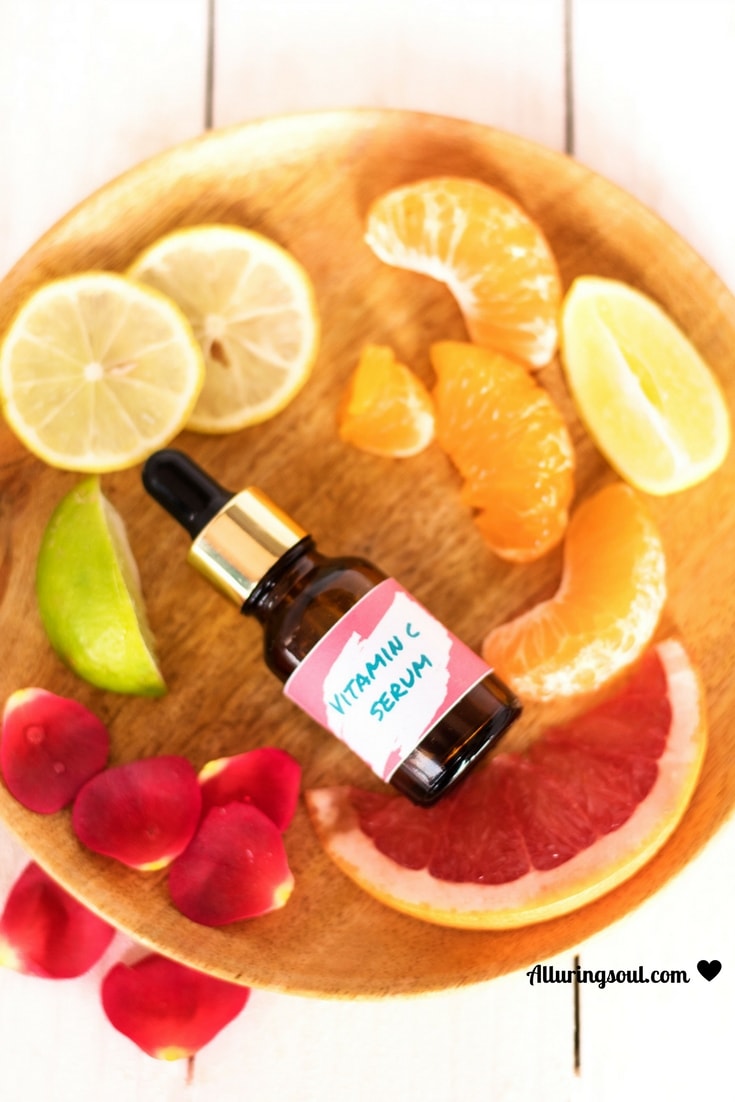 Get your every problem solved with this vitamin C serum. It helps to remove wrinkles, dark spots, uneven skin tone, acne, dark circles, and scars.
Recipe type:
Vitamin C Face Serum
Instructions
How To Make
Mix rose water and glycerine, and in a small glass or ceramic bowl until combined.
Add the Vitamin C powder and mix it well with a wooden spoon until the Vitamin C is dissolved.
Now add argan and vitamin e oil and mix everything properly.
Pour the mixture into a dark-colored glass dropper bottle using a funnel and again shake the bottle for 1 minute. It is important to use colored glass because Vitamin C oxidizes fast!
Store the serum in the fridge for 1 week. This serum has a shorter shelf life because the Vitamin C oxidizes in the water over time. So, try to use the batch within 1 week.
It can be applied morning and night after cleansing the face.
How To Apply
Apply it on your cleansed face twice a day.
Don't forget to apply sunscreen before going out in the sun.
Notes
You might find it tingles when applied, this is normal. If it burns, then make a weaker dilution(like use ¼ teaspoon or ⅛ teaspoon vitamin C powder). Do not apply this serum if its color has changed, it happens due to the oxidation process of vitamin C.
Always do a patch test.