(This post contains affiliate links. You can read my full disclosure here.)
Olivia Gillmore is a blogger with a B.F.A. in Creative Design and an affinity for arts and crafts. She is currently a contributing editor to DIYExperience.com, a blog with helpful DIY tutorials for everyone who wants to discover their creative side.
Though winter comes with the advantages of beautiful snowy landscapes, crackling fires, and cozy blankets, the downfalls are just as prevalent. Painful, peeling, cracked, and bleeding lips are all classic ailments from the cold months. If you deal constantly with chapped lips, know that you aren't alone. However, with a consistent lip routine and a few natural products, your lips may feel soft and moisturized before you know it! Let's see how you can make your lips moisturized and soft.
---
Natural Ways To Get Rid Of Chapped Lips
1. Natural Exfoliation
You may feel like you are constantly slathering on lip balm, and yet despite your best efforts, your lips stay chapped. Thankfully, a good exfoliation typically solves this problem! When your lips are covered in dead skin, you could apply lip balm all day and still feel dried out.
Unfortunately, the balm isn't even reaching your healthy skin cells, thus leaving your lips dehydrated. This is why the dead layer needs to be removed with a gentle scrub. Lip scrubs may be purchased in stores, but nothing quite beats a natural scrub from items you have on hand.
a) Peppermint, Coconut Oil, & Honey Lip Scrub
Peppermint is a delicious choice for flavoring, and honey has numerous benefits of its own. Not only is honey an antibacterial, but it is moisturizing, soothing, clarifying, and is rich in antioxidants.
Coconut oil is praised up and down as a superfood, rich in vitamins and is naturally antibacterial and antifungal. It's also a fantastic moisturizer, with the ability to absorb into your skin more efficiently than other oils. Did you know you can even make lip balm from it? Here is how to make coconut oil lip balm without beeswax if you are looking for an animal-friendly but an ultra-hydrating option.
Ingredients
Mix all and gently rub your lips with this scrub for 1 minutes and rinse it off. Then apply lip balm or moisturizer. Repeat once or twice a week.
Read: Lavender Brown Sugar Lip Scrub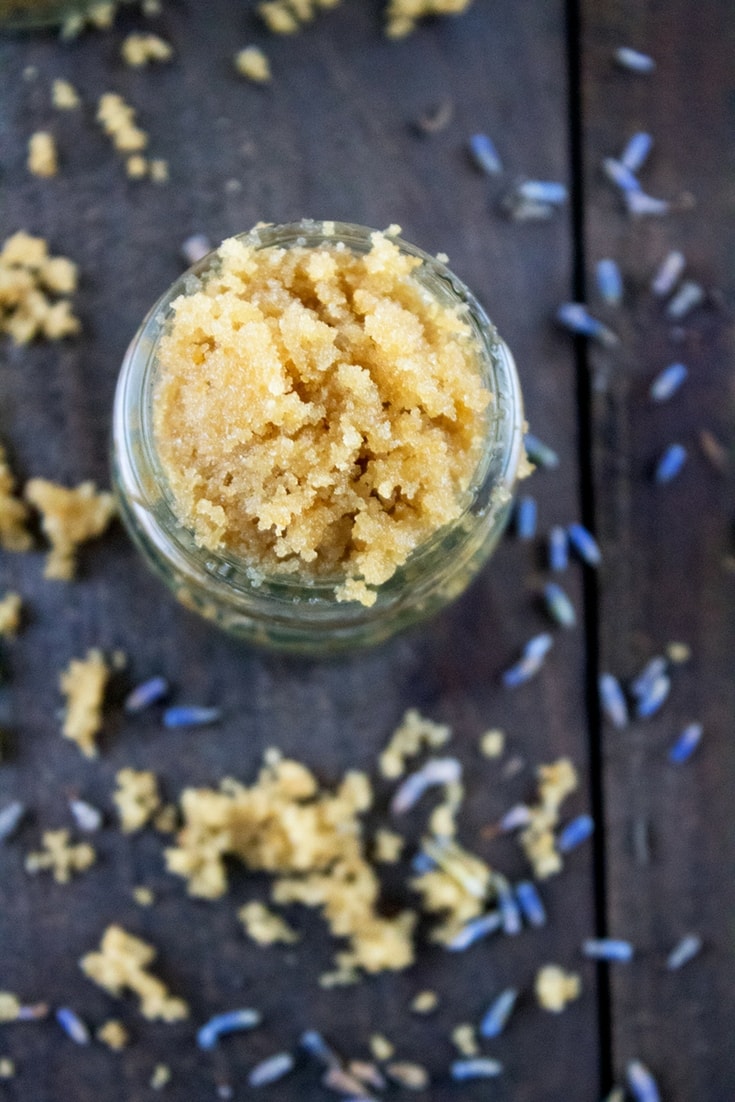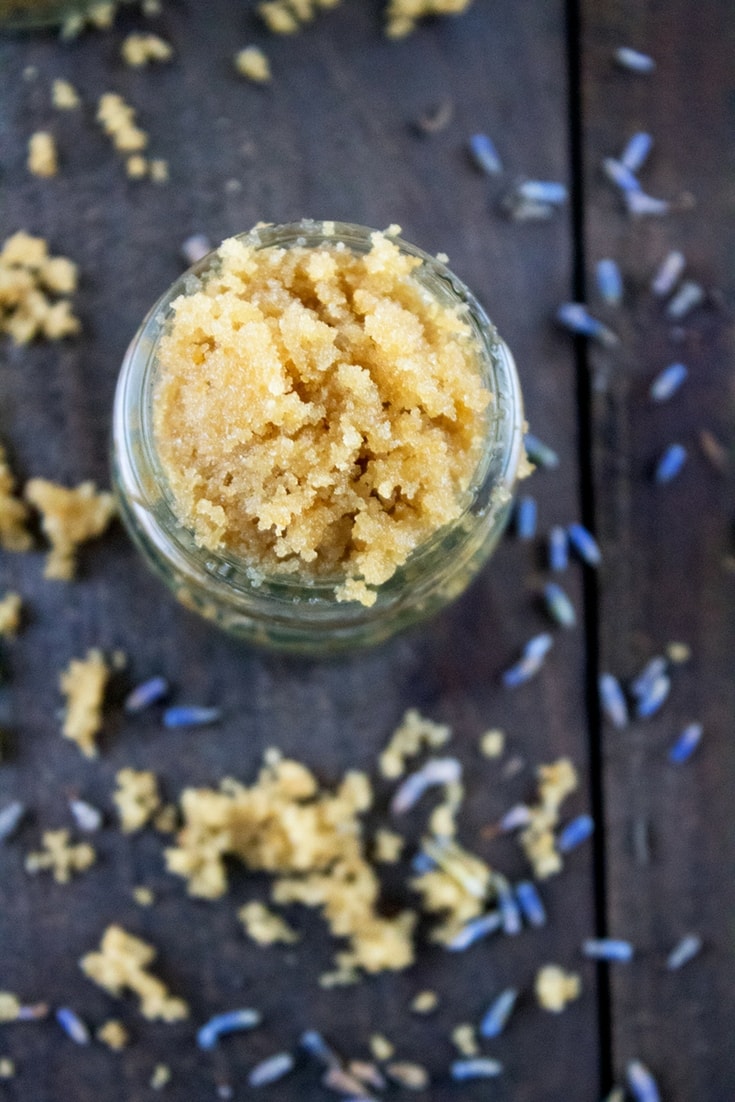 b). Vanilla Brown Sugar Lip Scrub
Brown sugar has finer grains than white sugar, which works well for a lip scrub because heavier grains could potentially irritate delicate facial skin. Brown sugar also contains molasses, which is high in Vitamin B, a great antioxidant for protecting your skin from the sun's harmful UV rays. This scrub contains coconut oil as well, with peppermint oil and vanilla for flavor and fragrance.
Ingredients
Mix all and gently rub your lips with this scrub for 1 minutes and rinse it off. Then apply lip balm or moisturizer. Repeat once or twice a week.
---
2. Natural Moisturization

a). Water
Are you drinking enough water? It's rather common for people to discount the effect of water for dry skin, but it really does make a difference. Human bodies are composed of mostly water, so it's only natural that replenishing your system with water is important, even for your skin. Perhaps drinking more water won't cure your chapped lips, but it's the first place to start.
b). Coconut Oil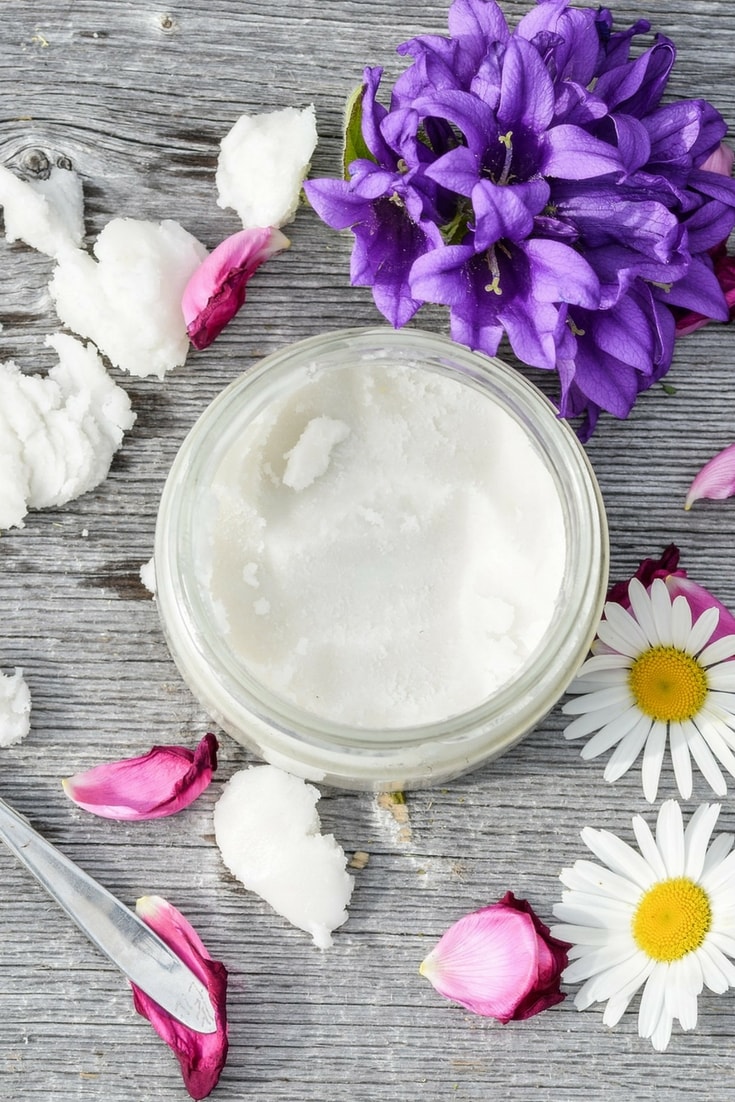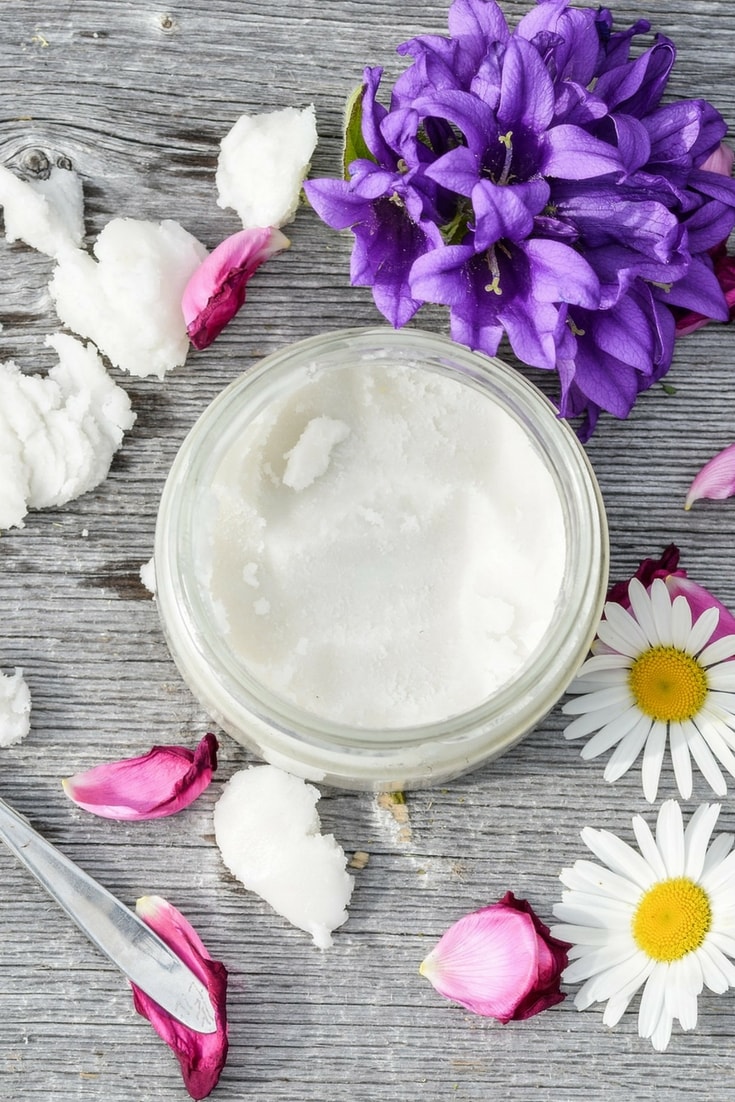 Coconut oil is rich in antioxidants, which are great for helping repair and prevent skin damage from UV rays by blocking free radicals from reproducing. Further, it is an emollient, which fills in the cracks and chapped areas between skin cells to help make your lips more smooth and soft. Coconut oil also provides a natural moisture barrier, which is exactly what you need to keep the cold weather from stripping your lips. Additionally, it is antibacterial and contains caprylic acid, which is an exfoliator that will gently remove those chapped layers.
Read: Coconut Oil Face Mask For Beautiful Skin
c). Beeswax
For years, beeswax has been all the rage for lip products. Why? Beeswax is well-known for its anti-inflammatory and antibacterial effects, as well as for its antioxidant-rich properties. The anti-inflammatories provide soothing relief for sore, swollen, and painful lips. Additionally, just as with coconut oil, the antibacterial aspect helps reduce the chance of possible infections, while antioxidants protect against free radicals. Beeswax locks in moisture to prevent your lips from drying out in the cold, and also contains Vitamin A for improved skin cell production.
d). Jojoba Oil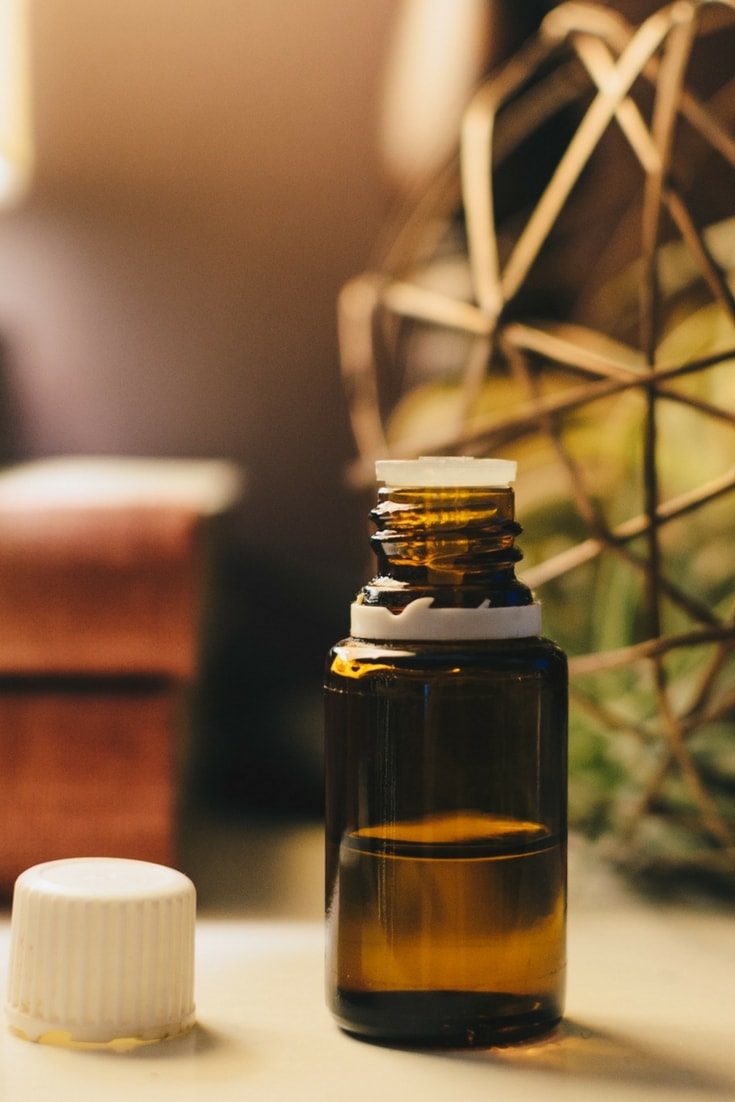 Jojoba oil is commonly associated with hair care, but it is certainly helpful for chapped lips as well! Raw jojoba oil has a slightly nutty scent, though refined oil can be purchased as well, which is odorless.
Jojoba oil can actually take the place of your typical lip balm. Just dabbing a drop or two of jojoba oil can do wonders for protecting and re-moisturizing your lips against the winter weather. This oil generally stays in liquid form, but it can be more portable as a solid balm by mixing it with beeswax.
Jojoba oil is also anti-inflammatory and antibacterial, with its molecular structure very closely resembling your natural oils. The similarities to your own produced oils help jojoba feel more natural on our lips, and in the end, more moisturized.
---
3. Natural Lip Masks
Just as you gain benefits from face and hair masks, lip masks provide an extended period of intense hydration, which can make a big difference in combating cold, dry weather.
a). Honey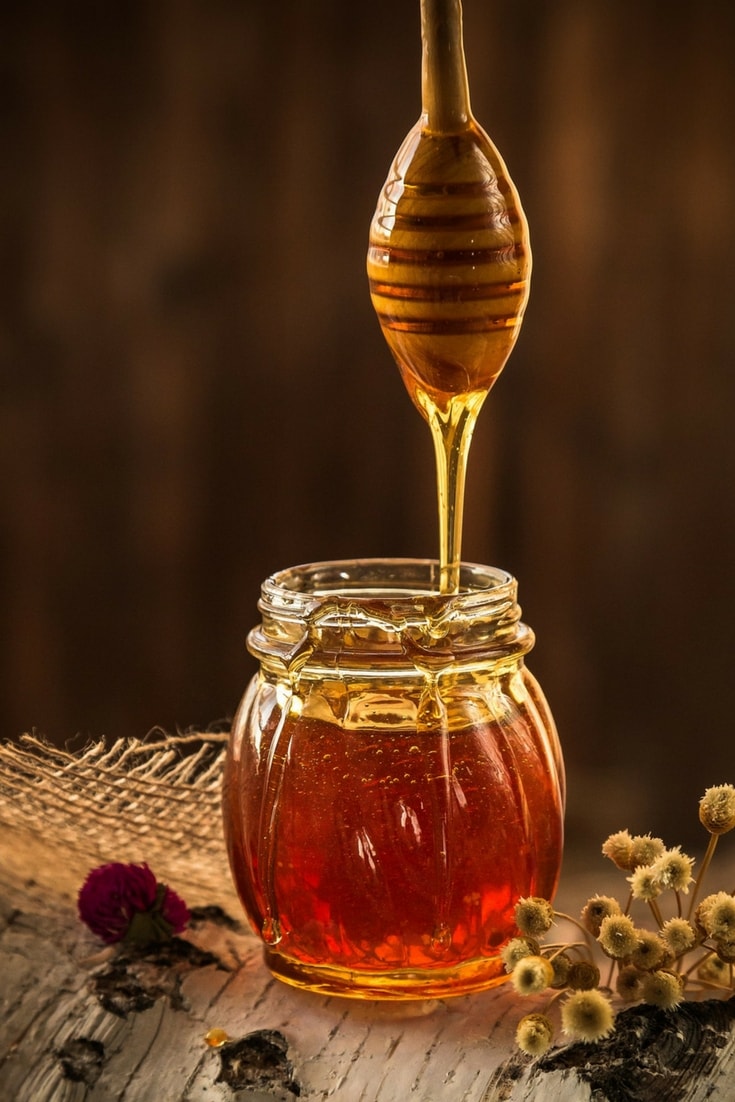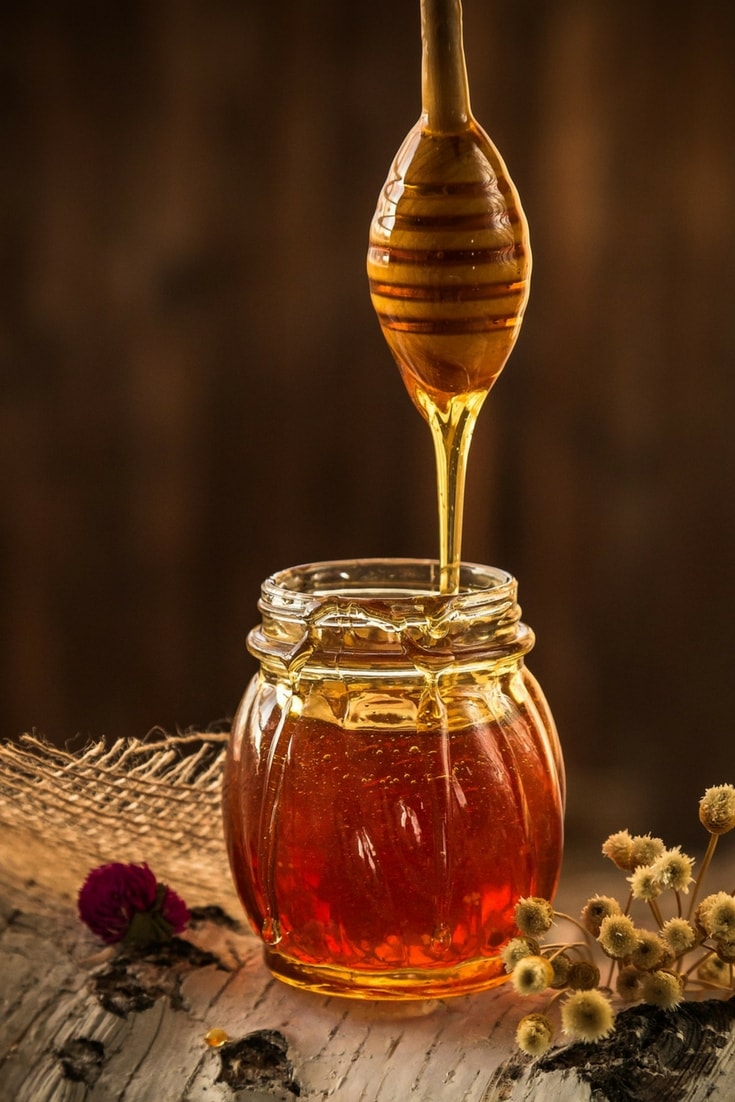 Honey is almost a cure-all for nearly anything! Due to its thick, nutrient-rich syrup, honey is a fantastic choice for a lip mask. Simply coat a teaspoon of honey over your lips and let it stay on overnight for all-night hydration and repair.
Read: 12 Honey Face Mask For Glowing Skin
b). Lemon & Cream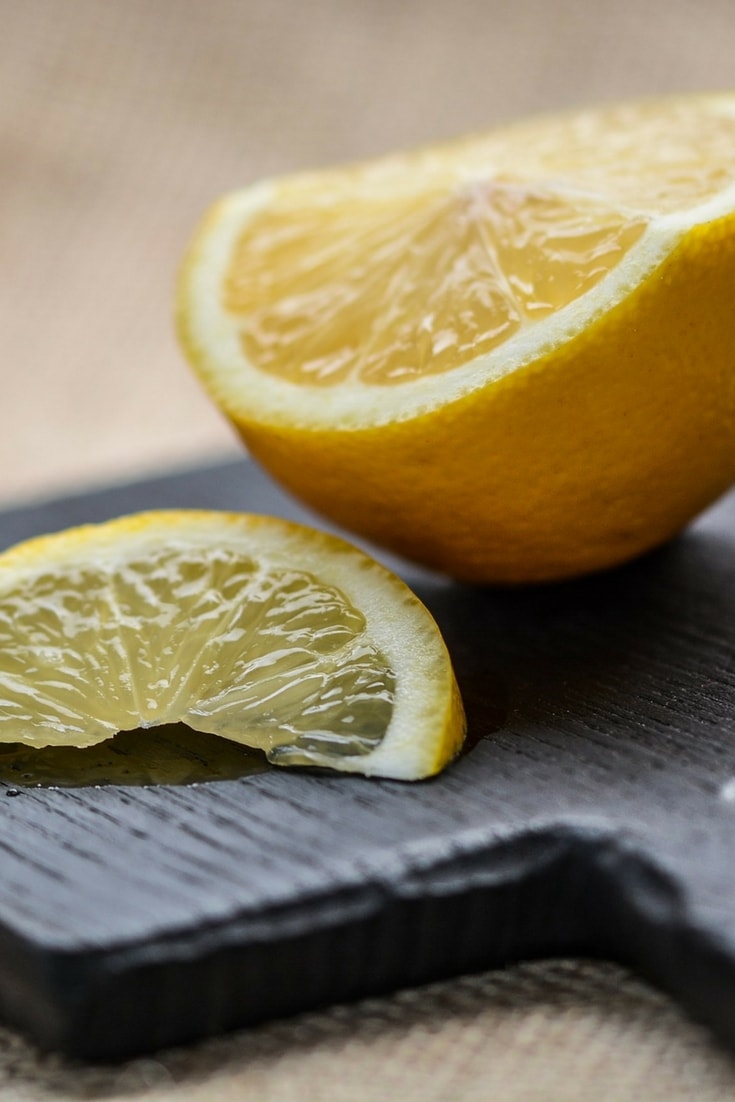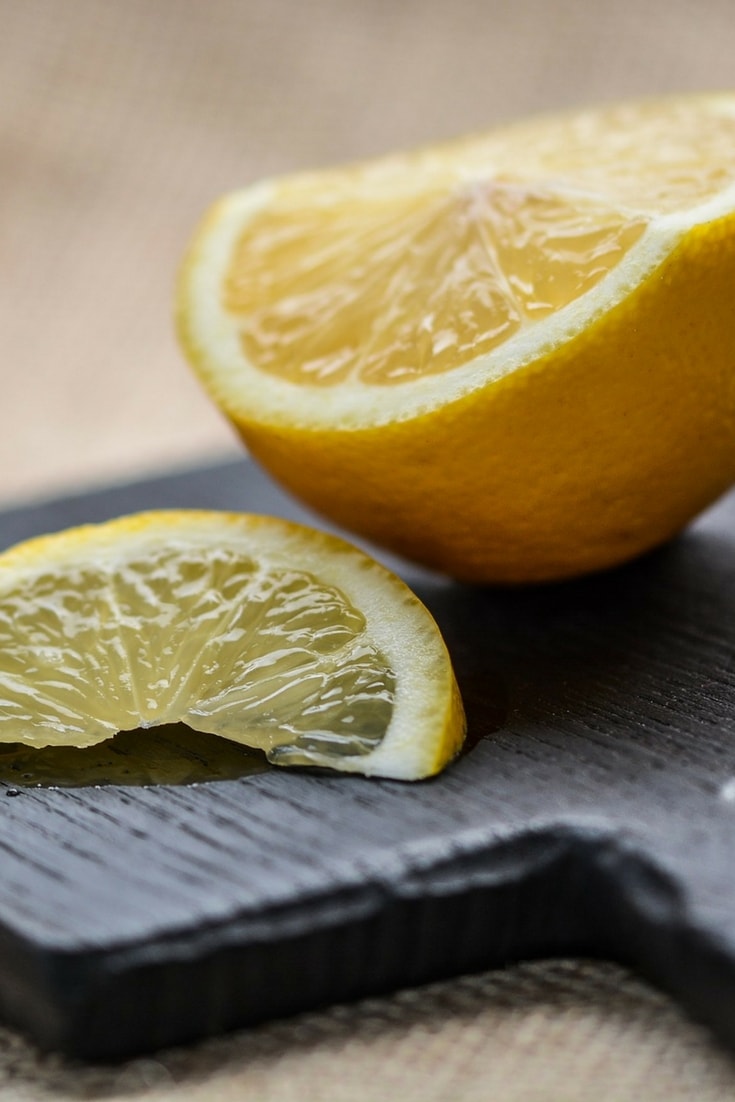 Lemon is a clarifying agent, which can help remove dead skin cells so your lips can be properly moisturized, just like in an exfoliation process. When lemon juice is mixed with cream, the treatment will be 2-in-1, clarifying and hydrating. However, if your lips are bleeding or cracked, it may be unwise to use lemon juice, which will sting.
To try this home remedy, mix 3-4 drops of lemon juice with a teaspoon of cream. Chill in the refrigerator for at least an hour, and then apply it before bed.
c). Coconut Oil & Honey
This lip mask utilizes two superfoods for the ultimate hydration and protection. Mix together one teaspoon of coconut oil and one tablespoon of honey. Coat your lips and leave it overnight. It's a little messy, but there are powerful benefits to combining both coconut oil and honey for lip care.
---
Consistency is Key
In the end, there are many ways to keep your lips naturally moisturized through the winter. The cold season makes it tricky, and it may even require a daily routine to maintain soft, moisturized lips, but it's possible.
Be sure to drink lots of water, constantly apply a good lip balm, refrain from licking your lips, exfoliate when necessary, use a weekly lip mask, and try a few naturally moisturizing sources. With these steps, hopefully, your lips will be feeling better in no time!
---