Clay masking is the oldest method to get beautiful skin. Our Earth has given many clays which can help to get rid of unwanted skin issues. One of the best is Rose Clay which cleanses the skin without stripping your skin's natural oil.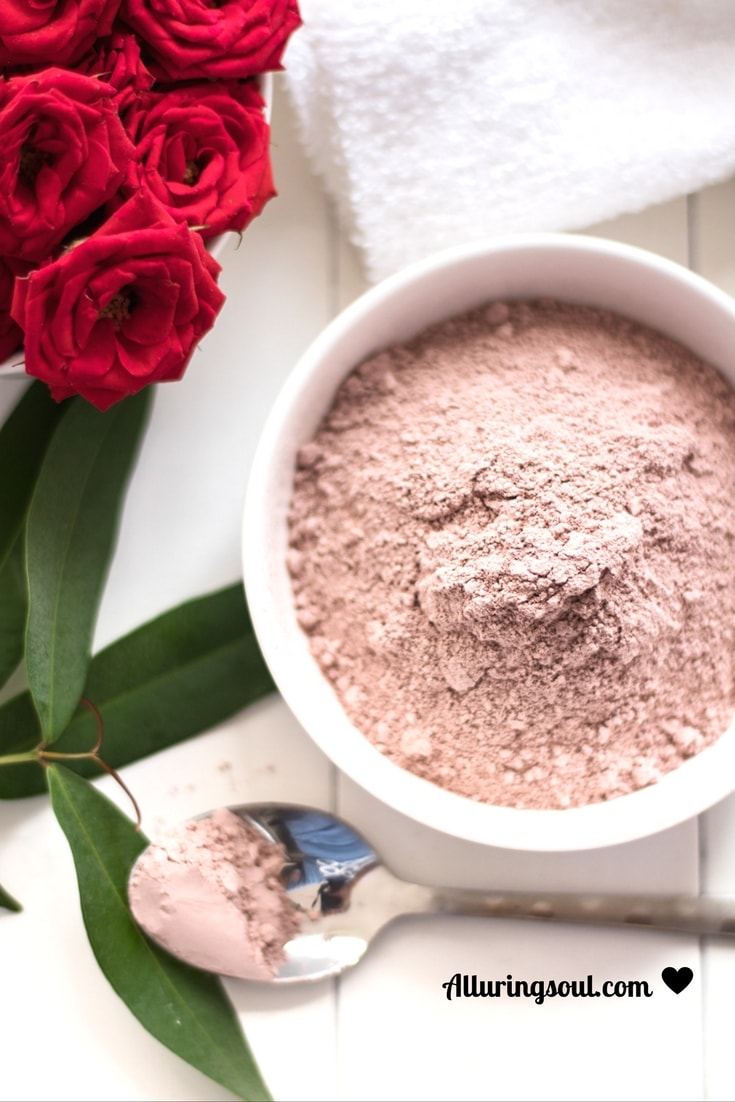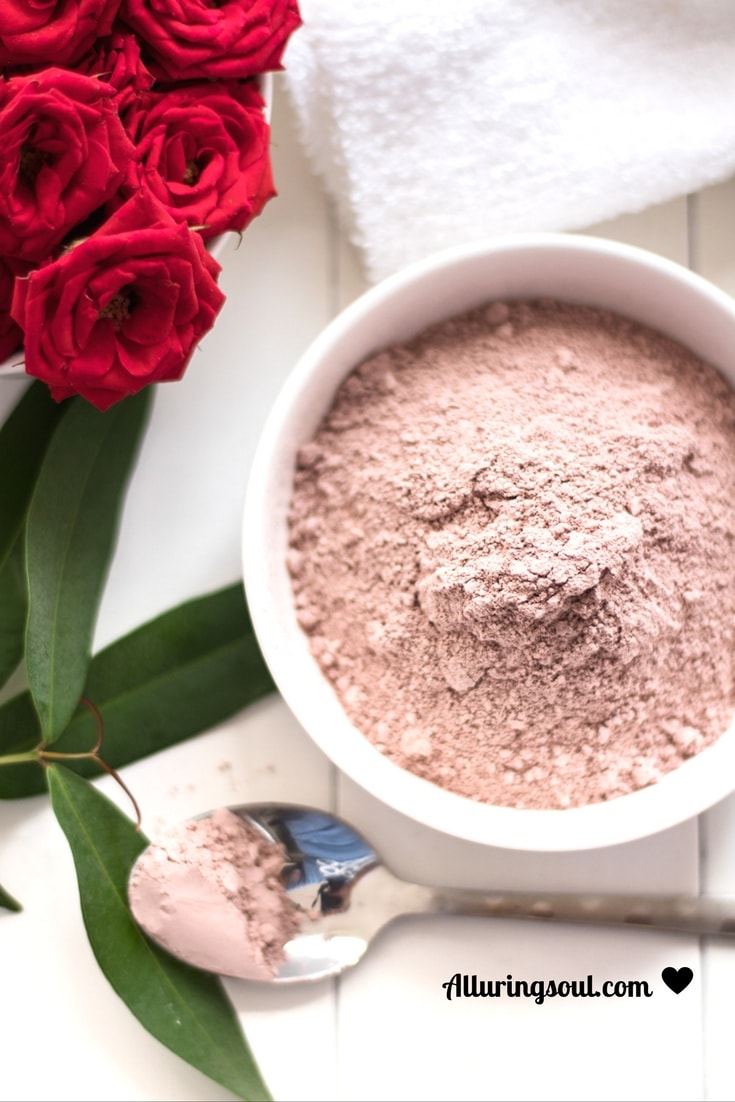 Many people complain about the mud masking that it makes their skin dry but this rose clay face mask will help to get glowing skin without making your skin dry. It has moisturizing property and provides the essential nutrients to make skin healthy and glowing. Let's see what are the benefits of rose clay face mask in detail.
Read: Healing Activated charcoal face mask.
What are the benefits of Rose Clay Face Mask?
Rose Clay
Rose clay is a mild kaolin clay and it's a naturally occurring clay that has kaolinite as its main component. Kaolinite is a clay mineral, also called a silicate mineral that inhabits certain rocks. It can only be produced when the right weather conditions have worn down minerals containing aluminum silicate. It has many benefits:
Read: Baking Soda and Clay Face scrub and Cleanser.
 Some clays can be so drying but rose clay doesn't overly zap the skin of its natural oils. It absorbs only excess oil from the skin which can clog skin pores.
It gently exfoliates dead cells from the skin and makes skin pores clear.
It unclogs blocked pores and helps to prevent blackheads and acne.
It removes dark spots and other blemishes.
It has the power to fill the face of softness and silkiness, due to its high doses of silica, iron, and minerals.
Tones and tightens the skin making the skin feel firmer and more supple.
Aloe vera gel
It can do a lot for the health and appearance of your skin, It contains vitamins A, C, and E, which are antioxidants. Antioxidants protect skin by limiting the production of free radicals, which can damage skin cells.
It also contains salicylic acid that possesses anti-inflammatory and antibacterial properties and kills the acne-causing bacteria.
helps in moisturizing your skin, keeps the skin hydrated, rejuvenated and glowing.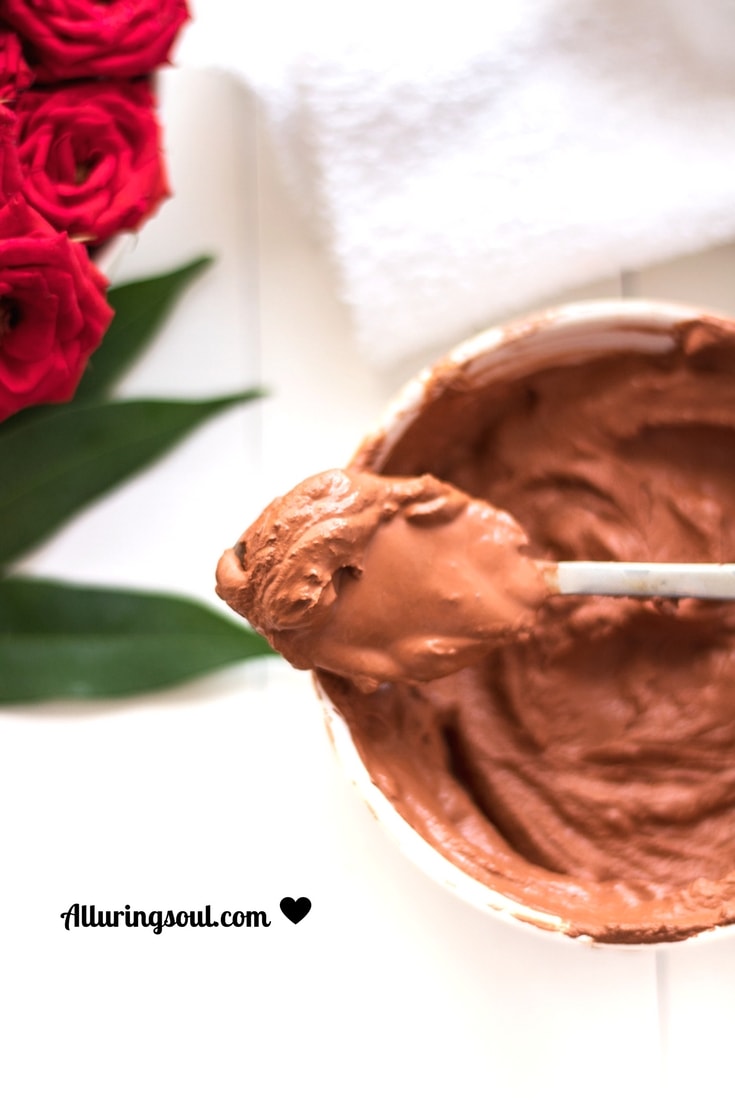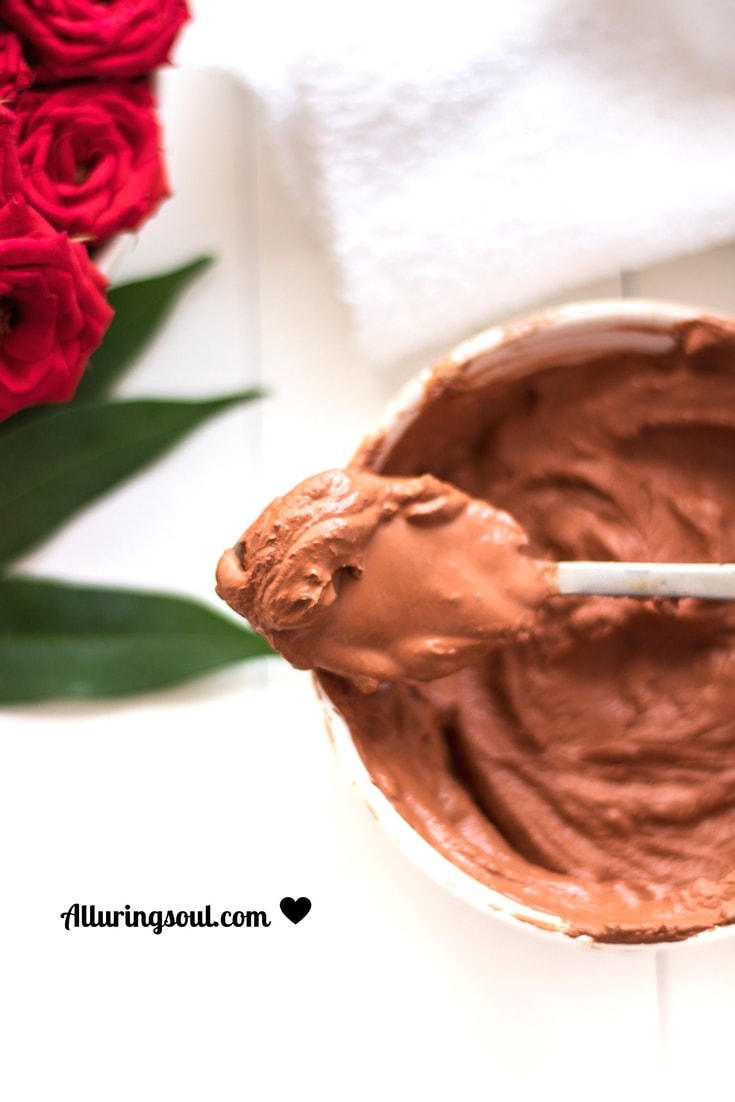 (Check aloe vera face mask for glowing and beautiful skin)
Rose-water
It has mild astringent properties which help tighten skin pores and gently tone the skin.
It helps to maintain your skin's pH balance and helps fight acne and eczema.
It hydrates and moisturizes the skin, and makes it smooth.
The antioxidant properties of rose water help to strengthen skin cells and regenerate skin tissues which keep fine lines and wrinkles at bay.
---
How to make Rose Clay Face Mask?
DIY Rose Clay Face Mask For Glowing & Clear Skin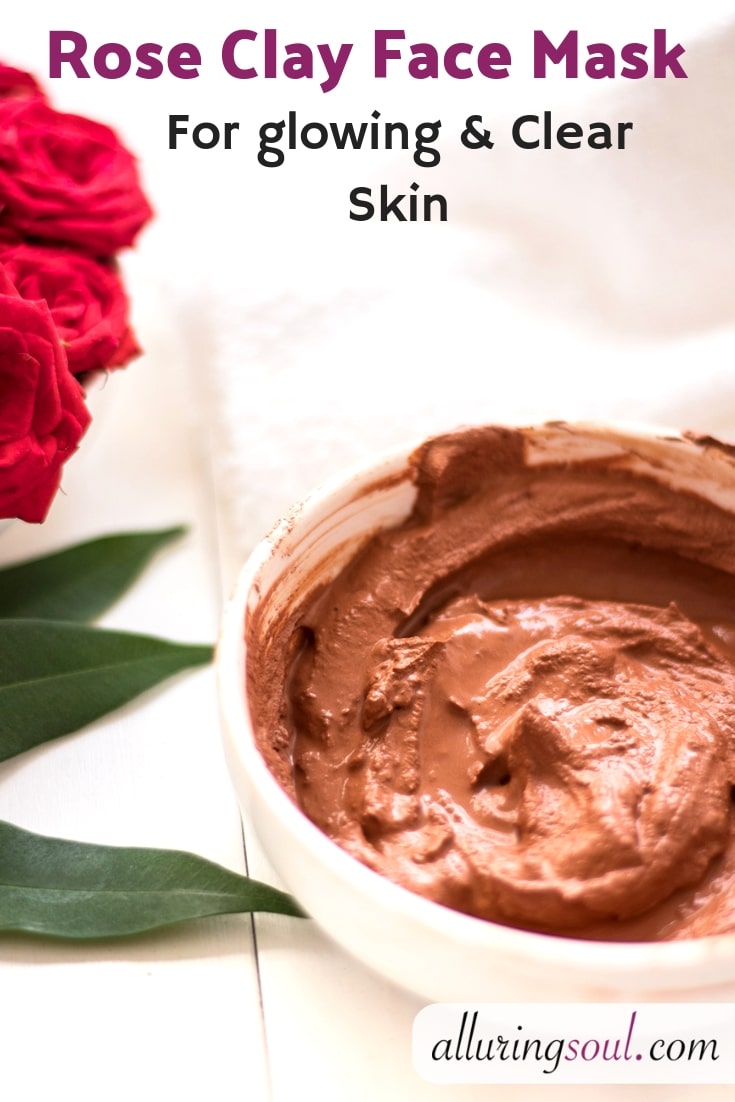 Check out rose clay face mask which makes skin radiant and glowing without making it dry. It provides essential nutrients to the skin which make skin healthy.
Recipe type:
Rose Clay Face Mask
Instructions
How to make
Take a clean bowl and mix all the ingredients well. Make sure there is no lump in the paste. If necessary, you can add more aloe vera gel or rose water depending on how thin you want the mask to be.
How to use
Now, cleanse your face with cleanser and evenly apply the mask all over your face except eye area. Keep it for 20-30 minutes and wash with normal water while giving a gentle massage to your skin. Repeat this 1-2 times in a week to get a clear and radiant skin.