Soft, supple lips are what everybody wants and it feels great and looks beautiful. However, lips can be sensitive and get damaged easily. Dry or flaky or dark lips can make or break your look. They're seemingly obvious and can't be concealed, no matter how hard you try. Sometimes, though, dry lips are unavoidable. They can be sore and painful, and even speaking can hurt. Eating can also be a nightmare, especially if you're craving acidic or spicy foods that can sting the dry skin. So, you can treat your dry lips with sugar lip scrub as it is a big depository of skin -beautifying qualities if used topically on the skin as an exfoliating scrub. It has moisturizing properties that prevent the skin from drying and also unclogs the clogged pores and removes dead dry skin.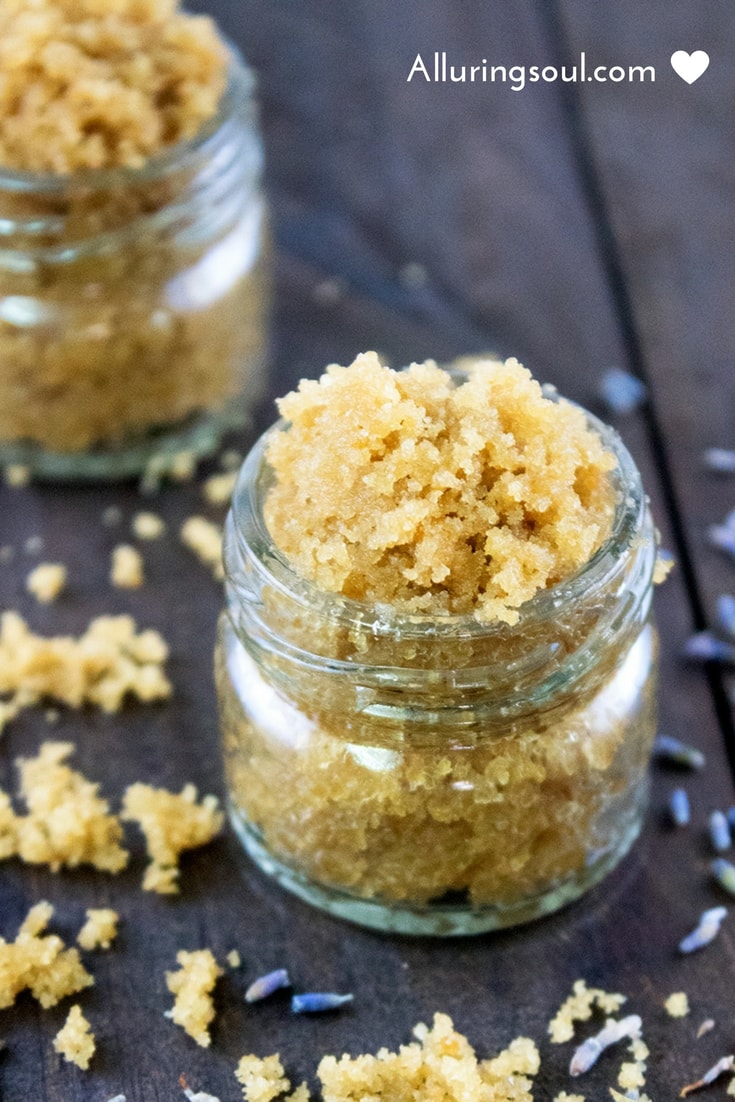 If you are wondering why your lips seem to be dry, chapped, and pigmented – there are a lot of things that cause these problems.
too much caffeine

UV rays

unexpected allergies

smoking

caffeine and hormonal imbalances

Constant licking lips with tongue
Once you identify the lifestyle change, you can work on treating your lips, armed with a handful of kitchen ingredients and consistency. One of the best treatment you can give to your soft lips is to exfoliate with sugar lip scrub. Yes, lip exfoliation is one of the hottest buzz words in the beauty industry. Removing dead cells from your lips brings out new fresh layers, making lips soft, smooth, and kissable!
If you'll scrub your lips with sugar lip scrub regularly, you'll never have to worry about exposure to the wind and cold, and getting chapped lips after. Apply a sugar lip scrub on your lips and get moisturized lips. Let's take a look at the benefits of its ingredients or benefits of sugar lip scrub.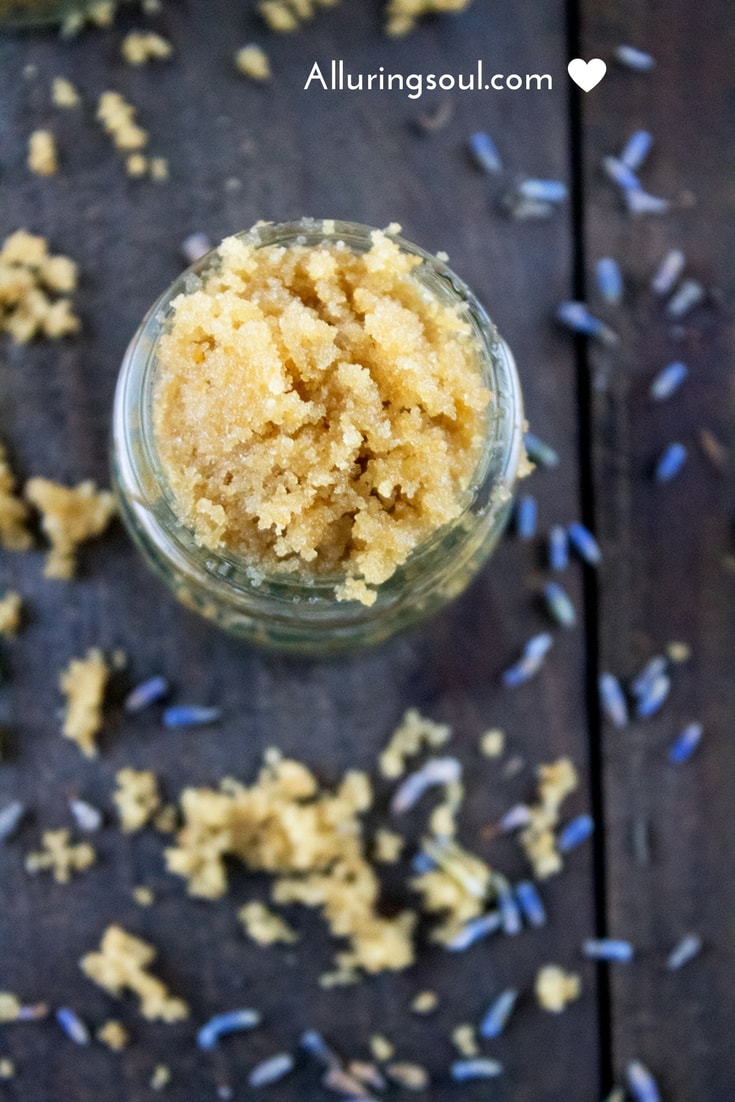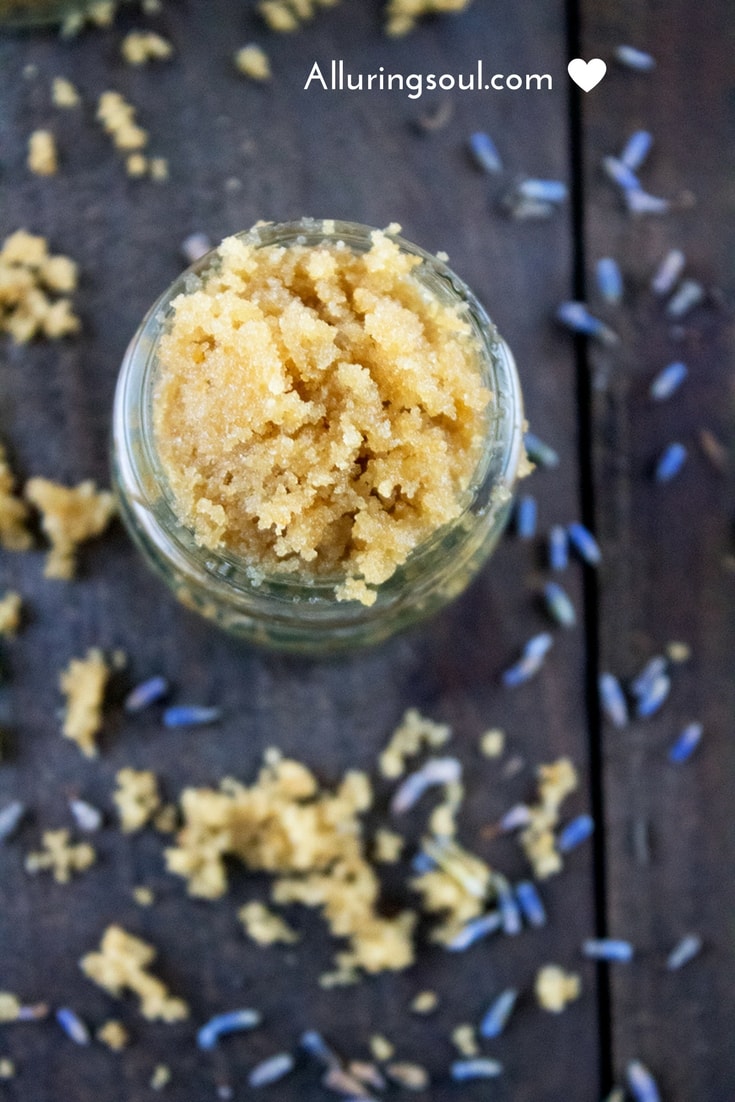 ---
Benefits of Sugar Lip scrub
Sugar is a natural humectant, meaning it draws moisture from the environment into the skin. So when you apply sugar lip scrub, they'll actually help hydrate your skin and keep moisture within. It is a natural source of glycolic acid, an alpha-hydroxy acid (AHA) that penetrates the skin and breaks down the bonds of dead skin cells, encouraging cell turnover and generating fresh pink skin layer. Sugar's small particles make an excellent topical exfoliant and are used to exfoliate dead surface skin cells and reveal the glowing, healthy-looking skin underneath. 
Honey is naturally antibacterial, so it's great for dry lips caused by any microbes. It deeply hydrates, nourishes, soothes and lubricates the skin. It also helps to fade dark pigmentation on lips and makes lips soft and pink.
Coconut Oil has lauric acid that acts as the antibacterial agent. It exfoliates the dead skin cells and due to saturated fats, it melts on the lips when it is being applied and it easily seeps into the skin pores, moisturizing deeply. It preserves the smoothness of the lips by keeping it wrinkle-free.
Lavender Oil stops the bleeding of severe chapped or dry lips instantly, clean the bleed cuts of lips, and kill bacteria. The oil has anti-inflammatory and antiseptic properties that can fight the bacteria that cause inflammation and soreness. It relieves itching and decongests the irritated lips by adding moisture, thereby accelerating the healing process. It soothes the dry lips as it has a cooling effect and is a great moisturizer for dry and chapped skin. It helps in keeping the skin cells healthy and boosting their renewal process.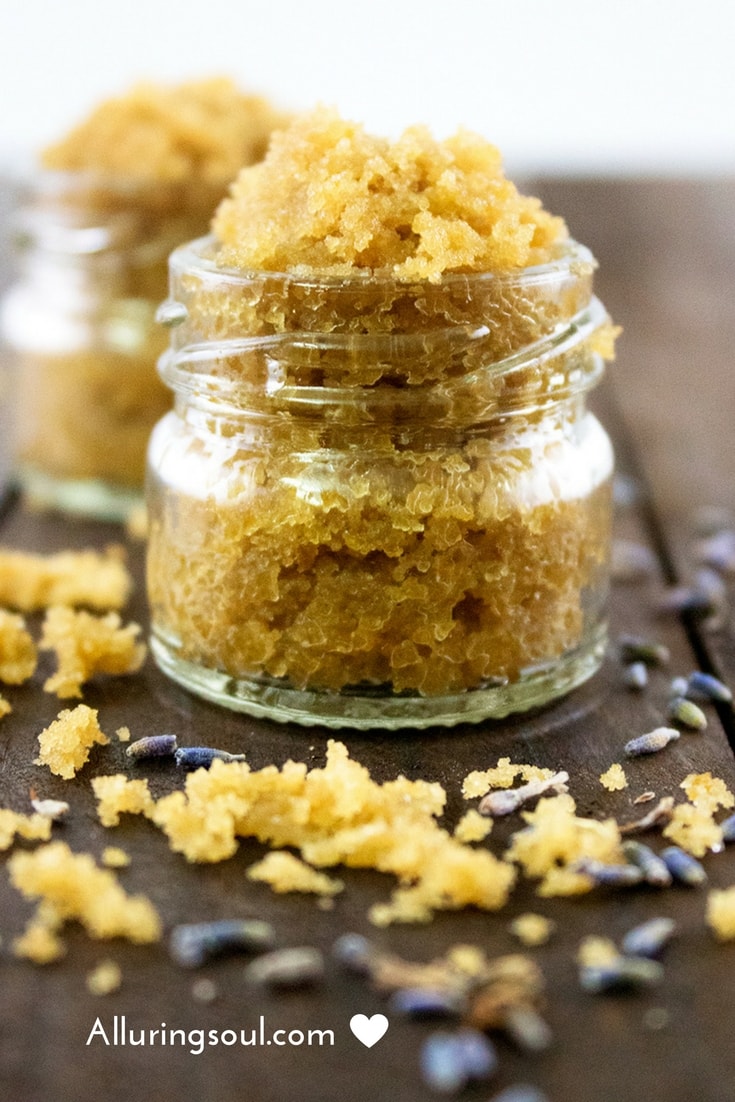 ---
Procedure of Exfoliating Sugar Lip Scrub
Ingredients
Steps
Take a bowl and put sugar, lavender oil, honey, and coconut oil and mix them properly.

Store it in an airtight container for several uses. 

You can store it for up to 1 month under room temperature.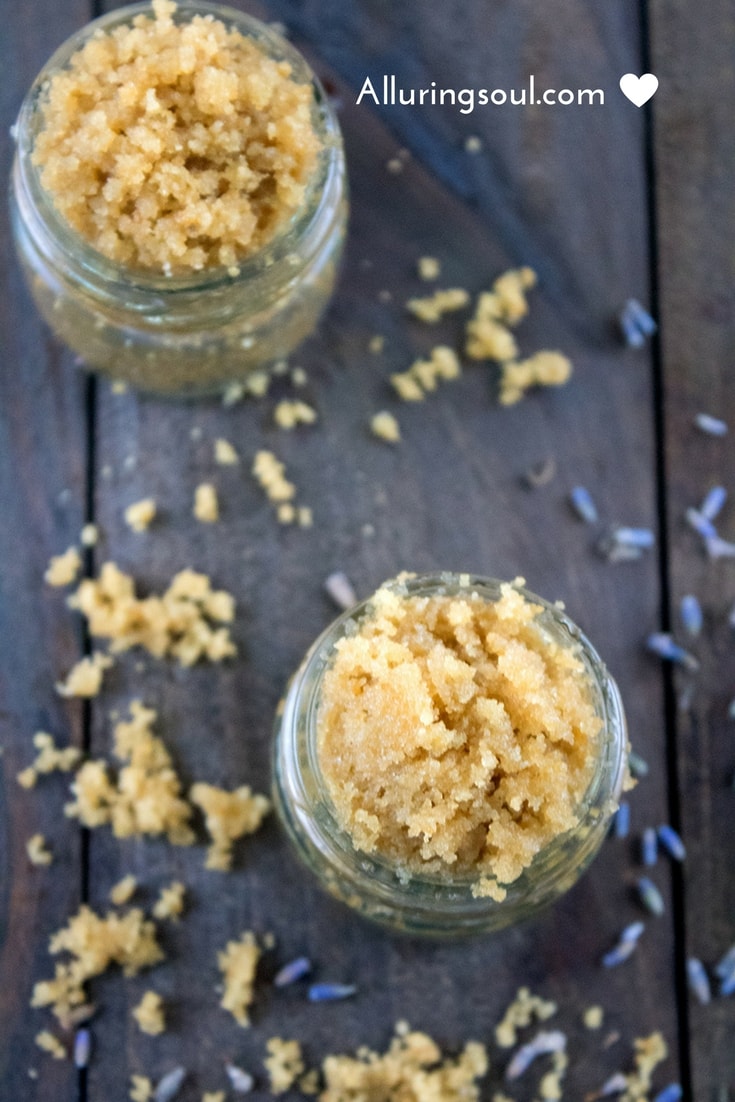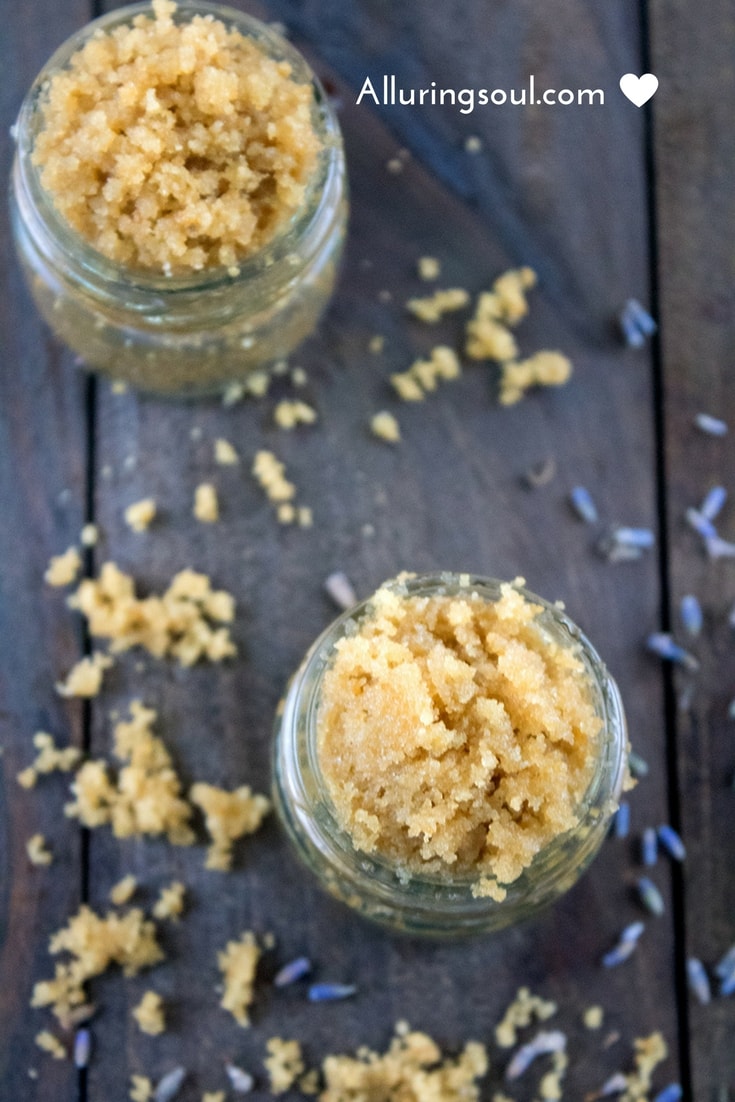 How to apply
Exfoliating sugar lip scrub will eliminate dead cells and impurities. It will also improve the blood circulation in that area. Once you apply the scrub, take your fingers and rub it on lips for 2-5 minutes. 

It is important not to overdo exfoliation; once a week is more than enough. If it is winter season then you can scrub your lips twice a week.

If your lips are sensitive and you see that even once a week is causing damage then repeat every 15 days. With this, you will see that the dead skin does not accumulate and do not generate cracks or sores on the lips.

After exfoliation of lips, they need fast hydration and protection. Always apply moisturizer after exfoliation and keep your lips moisturized.
Notes
Always moisturize your lips at least twice a day and once in a night.

Protect your lips from sun rays as it draws all the moisture from the lips. Always use lipstick or lip balm with SPF higher than 15.

Stop the habit of constantly licking lips with your tongue or fingers as this can make them dry and lead to infections.
---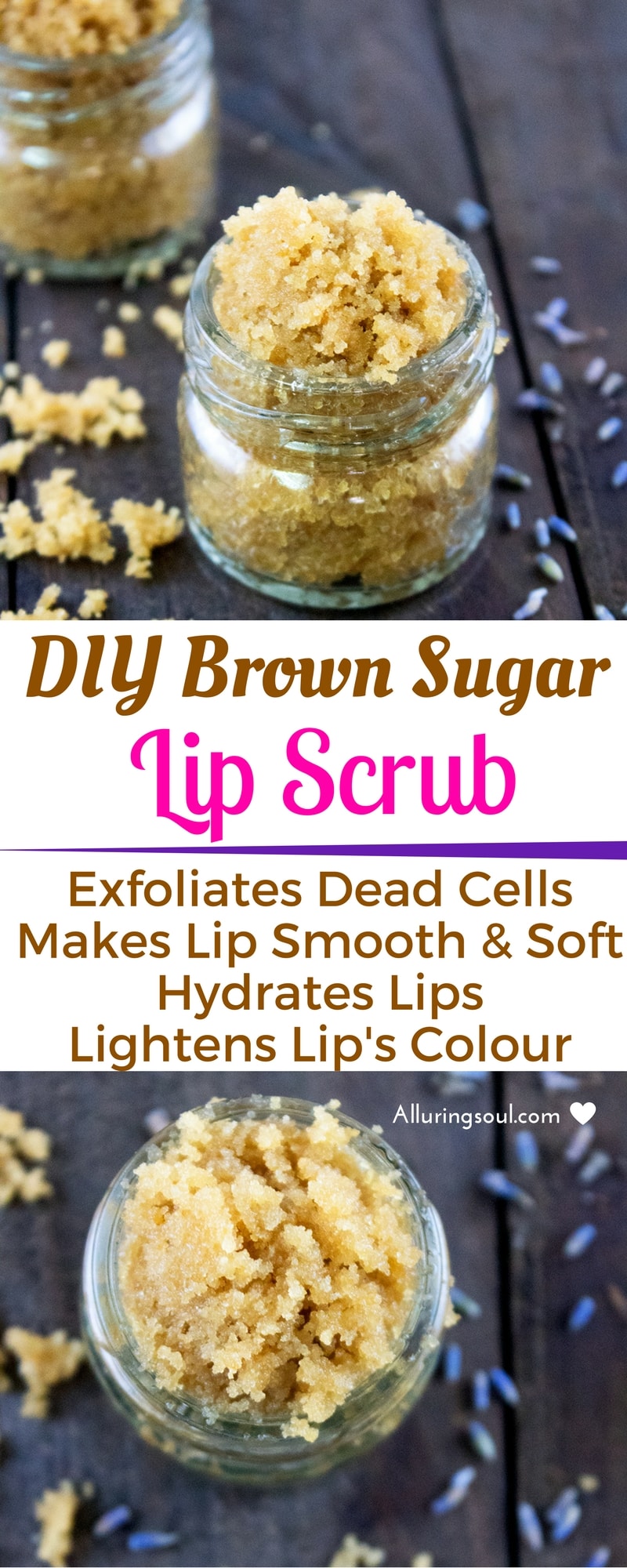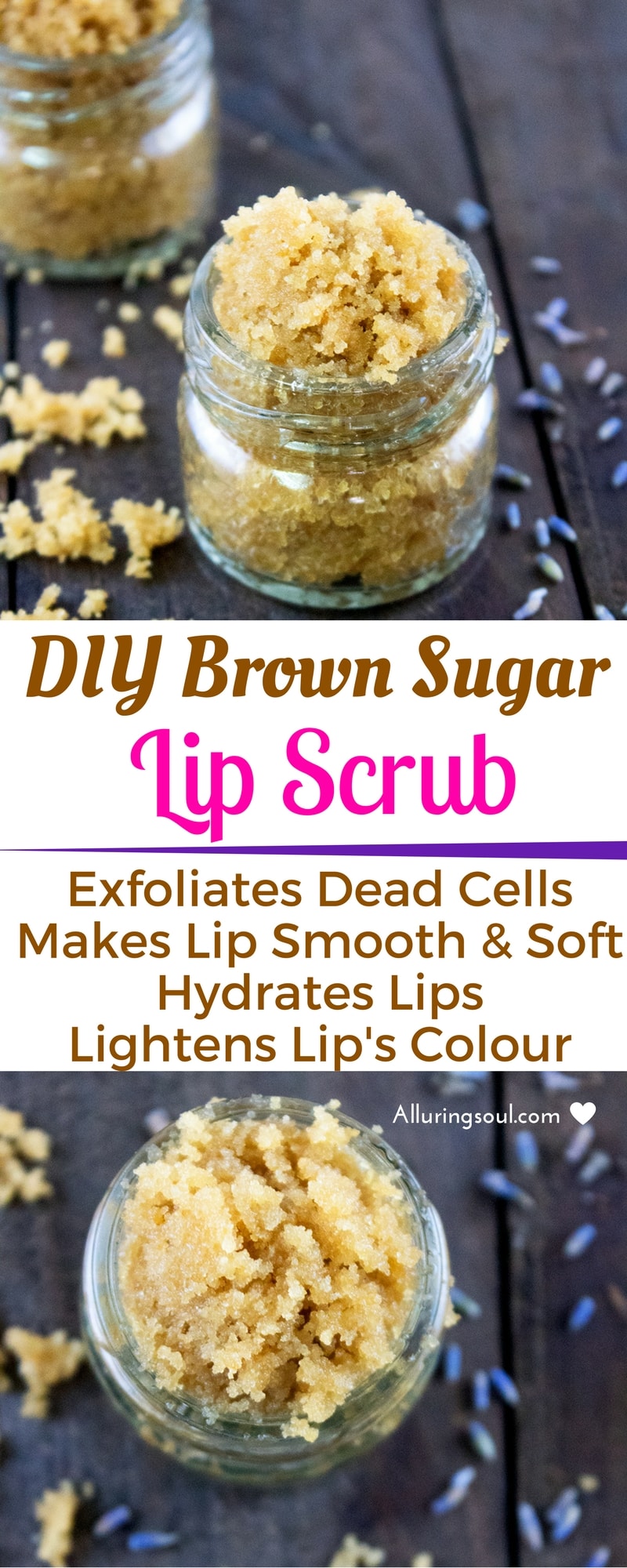 Go ahead and try these remedies and do let me know your experiences in the comments section below.