Eyes are considered as the most beautiful part of our body and they make us beautiful too.
It is also a very delicate part of our body and proper care should be taken to make them healthy.
But due to reasons like less sleep, stress, improper care, poor diet, our eyes become tired, puffy and leaves dark patches under the eye's skin.
These issues with our eyes make us look older, sleepy and exhausted.
Many branded products are there in the market to enhance our beauty of eyes but they come with some side effects too.
Some dermatologist says that the eye puffiness, wrinkles around the eyes and dark circles can be treated with home remedies.
And, one of the best remedies is making an under-eye mask with witch hazel and some more essential ingredients like aloe vera and facial oils.
This under-eye mask treatment can be done in two ways:
Follow the step-1 and Step-2 one after the other, daily to get the desired benefit or
Follow step-1 daily and apply under eye mask (Step – 2) 3-4 times in a week.
Step-3 is a must for the under eye treatment to get the complete benefit of applying the under-eye mask.
---
 So, How Can I Get The Solution To My Problem?
Step – 1
Beat The Eye Puffiness And Tired Eyes With Witch Hazel
Puffy eyes or swollen eyes are a situation in which the eyes start to begin swelling.
The skin around the eyes is the thinnest skin in the body and swelling and discoloration can be quite prominent.
It can occur due to many reasons like lack of sleep or excessive alcohol intake, the normal aging process, skin disorders such as dermatitis, poor diet, allergies, stress, etc.
A question that is usually asked to most of the dermatologists is What about all those "super restorative total eye concentrates" and patented "anti-aging eye serums" that claim to reduce puffiness, tighten draping skin and lighten dark circles?
 Dr. Glaser, who last year reviewed anti-aging products for the journal Facial Plastic Surgery Clinics of North America, said:
"These kinds of products probably have very limited utility for bags under the eyes". (Source). So, this is the reason why the branded eye product is not fulfilling your requirements.
The easiest and simplest remedy to treat eye puffiness and its tiredness is to follow a natural remedy that has no side effects.
Makeup artist Marvin Westmore, the founder of the Westmore Academy of Cosmetic Arts in Burbank, Calif., recommends cotton pads soaked in witch hazel, an astringent to reduce eye puffiness.
"Squeeze the excess witch hazel out, tilt your head back, close your eyes, and put the cotton pad on your lower eyelids for a few minutes," he said. (Source)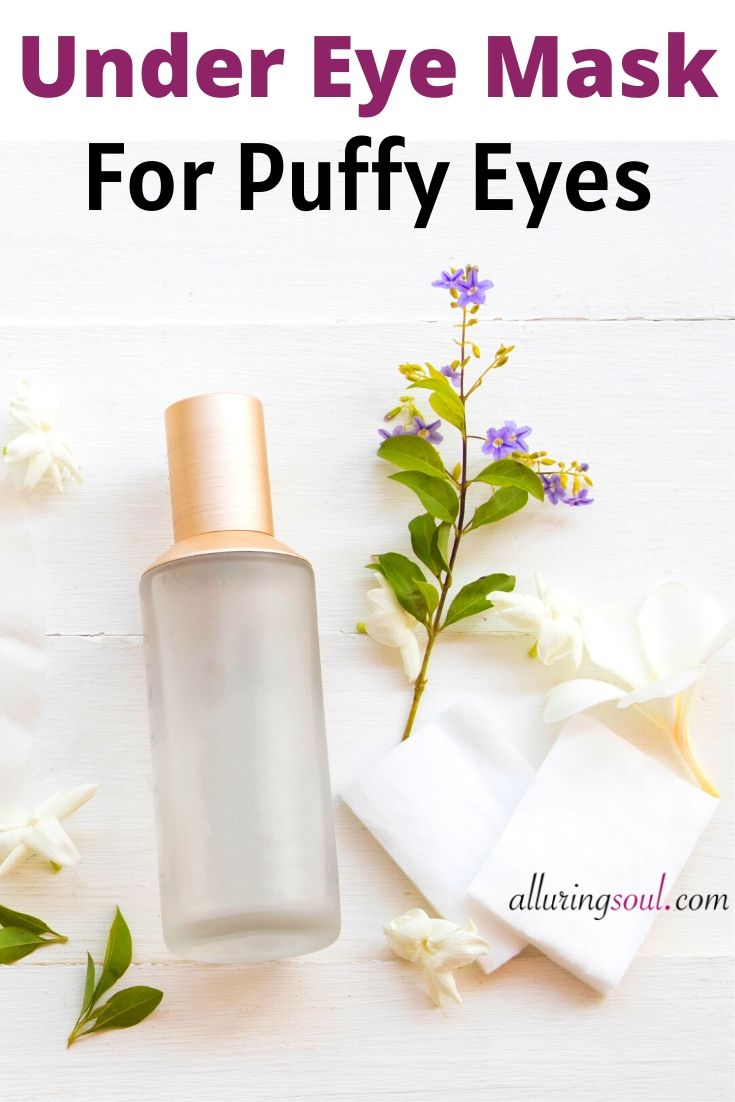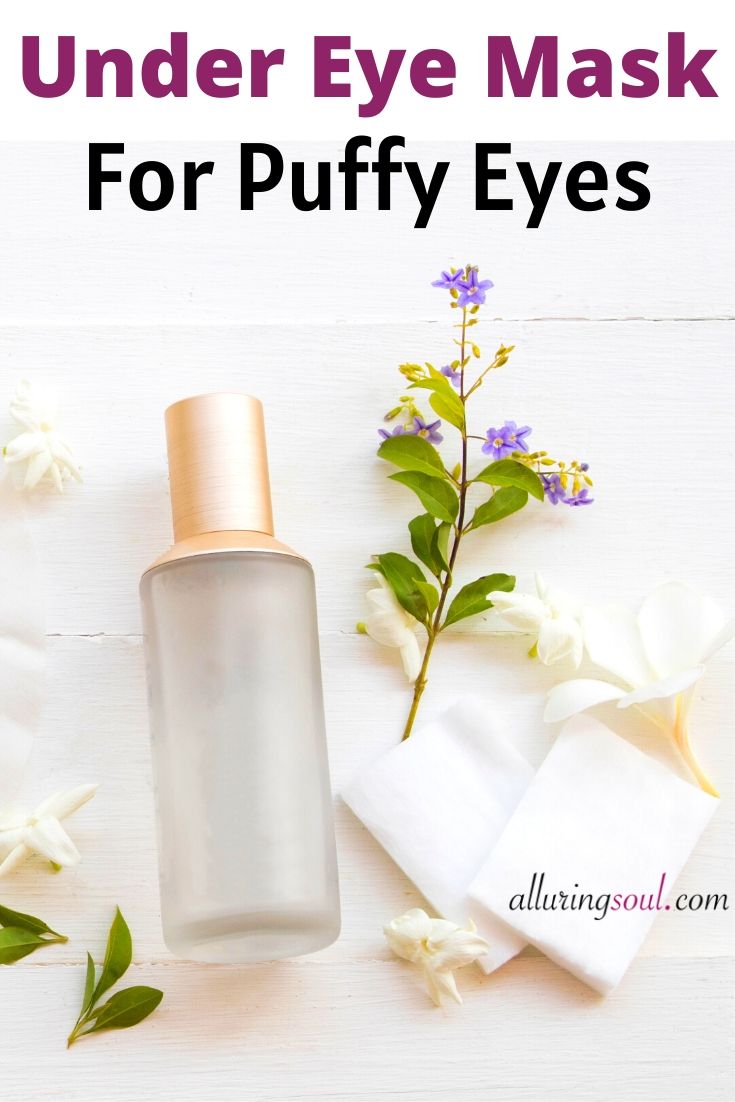 Ingredients
Mix the German chamomile essential oil and witch hazel and chill the solution well in the refrigerator.
Dampen cotton balls or half cut the makeup remover pads into two with the chilled mixture and place them under your eyes.
Sleep with your head well supported by pillows.
Apply daily for 5 minutes to get the desired result.
Avoid the mixture to make contact with the eyes. If it happens, immediately wash your eyes with plain water.
You can store the excess mixture in a refrigerator for further use.
The coldness of the liquid helps to shrink swollen tissues.
Witch Hazel has a strong antioxidant and astringent properties which are perfect for killing bacteria that live within skin's pores, stopping the cellular damage that can lead to skin cancer, preventing signs of aging, and speeding up healing.
It's anti-inflammatory and antioxidant properties make it a great way to preserve skin's elasticity, saving your complexion, reducing dark circles, eye puffiness and helping you deal with the effects of environmental stress on your skin.
The German chamomile essential oil is incredibly high in azulene, which is an anti-inflammatory compound known to be incredibly useful in skin healing and reducing inflamed skin areas.
It has also anti-irritant property to calm the irritated skin.
---
Step – 2  
The Powerful Eye Mask for Wrinkles and Dark Circles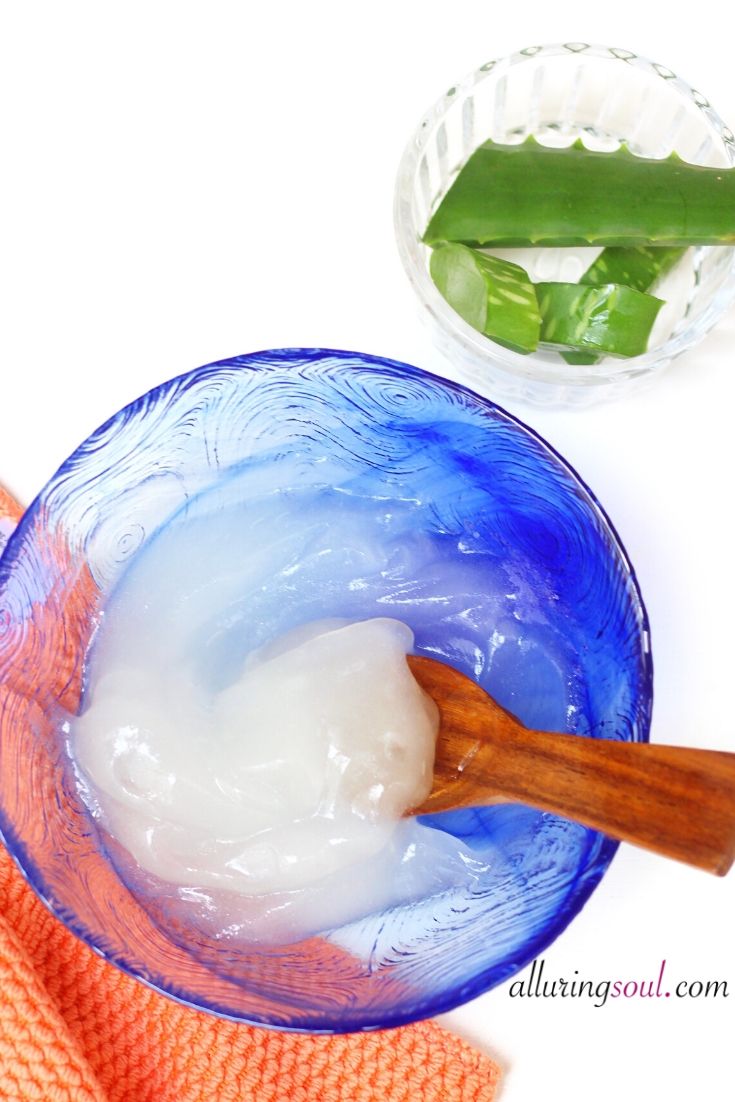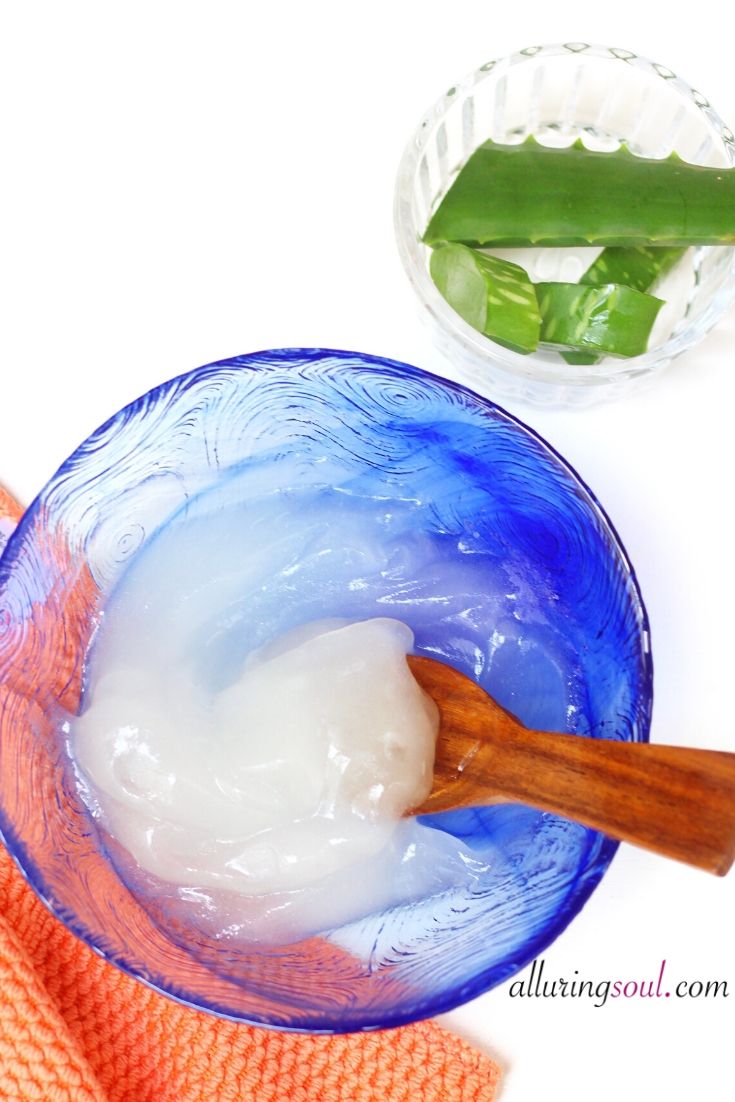 Ingredients
Mix all the ingredients and store in a glass jar for further use.
If you want, you can apply this under eye mask after doing step-1 for more benefits or else simply apply this eye mask after removing all your makeup and dirt.
If you are applying this eye mask, make sure that it's after 15 minutes of completion of step-1.
Now, apply a thick layer of under eye mask and gently massage the inflamed and pigmented area for 5-10 minutes with the tips of your fingers. Leave it for 30 minutes.
You will see that the gel has been absorbed by the skin, then remove it with a damp cloth or cotton or you can keep it overnight as an eye gel.
Do not wash the face to remove the eye mask.
Avoid the mixture to make contact with the eyes.
If it happens, immediately wash your eyes with plain water.
Apply it 3-4 times in a week or daily to get the desired result.
You can store the excess eye mask in an airtight glass container for further use for 1-2 months but it should be kept away from sunlight and water.
---
How Is This Under Eye Mask Effective?
Aloe vera gel contains vitamins A, C, and E, which are antioxidants and antioxidants protect skin by limiting the production of free radicals, which can damage skin cells.
It can do a lot for the health and appearance of your skin, including reducing the signs of aging.
It also helps in moisturizing your skin, keeps the skin hydrated and rejuvenated.
Frankincense essential oil is very effective for aging skin.
Ketonic alcohol(olibanol) is the main component that makes frankincense oil great for dry and mature skin.
It helps in the regeneration of skin cells and makes them healthy due to its powerful astringent property.
It helps to remove eye bags, slows signs of aging and keeps skin hydrated.
Rosehip Seed oil deeply penetrates into the skin and it is super light and non-greasy.
It is high in vitamin A and antioxidant which make it essential for mature skin as well as for eye care.
It removes the age spots and discolourations made by sun rays.
It has a high content of vitamin C and lycopene which helps to remove eye puffiness, wrinkles and dark circles due to its regenerative property.
The lemon essential oil has vitamin C which reduces the appearance of dark spots, dark circles and other types of sun damage.
Citric Acid of lemon acts as a chemical exfoliant that removes the dead cells.
Vitamin E Oil helps fight the effect of free radicals that cause signs of aging like wrinkles, age spots, and dark circles.
It's an antioxidant which is a food for hydrated and nourished skin.
Read –
---
Step – 3 
Adopt A Good Addiction For Your Beautiful Eyes
Make a routine to apply pure sweet almond oil daily under your eyes to remove dark circles, puffy eyes and fine lines around the eyes.
Just wash your face with cleanser and apply a few drops of almond oil around the eyes night time before going to bed.
Massage the oil gently in a circular motion for a few minutes and leave on overnight. Rinse with cool water in the morning.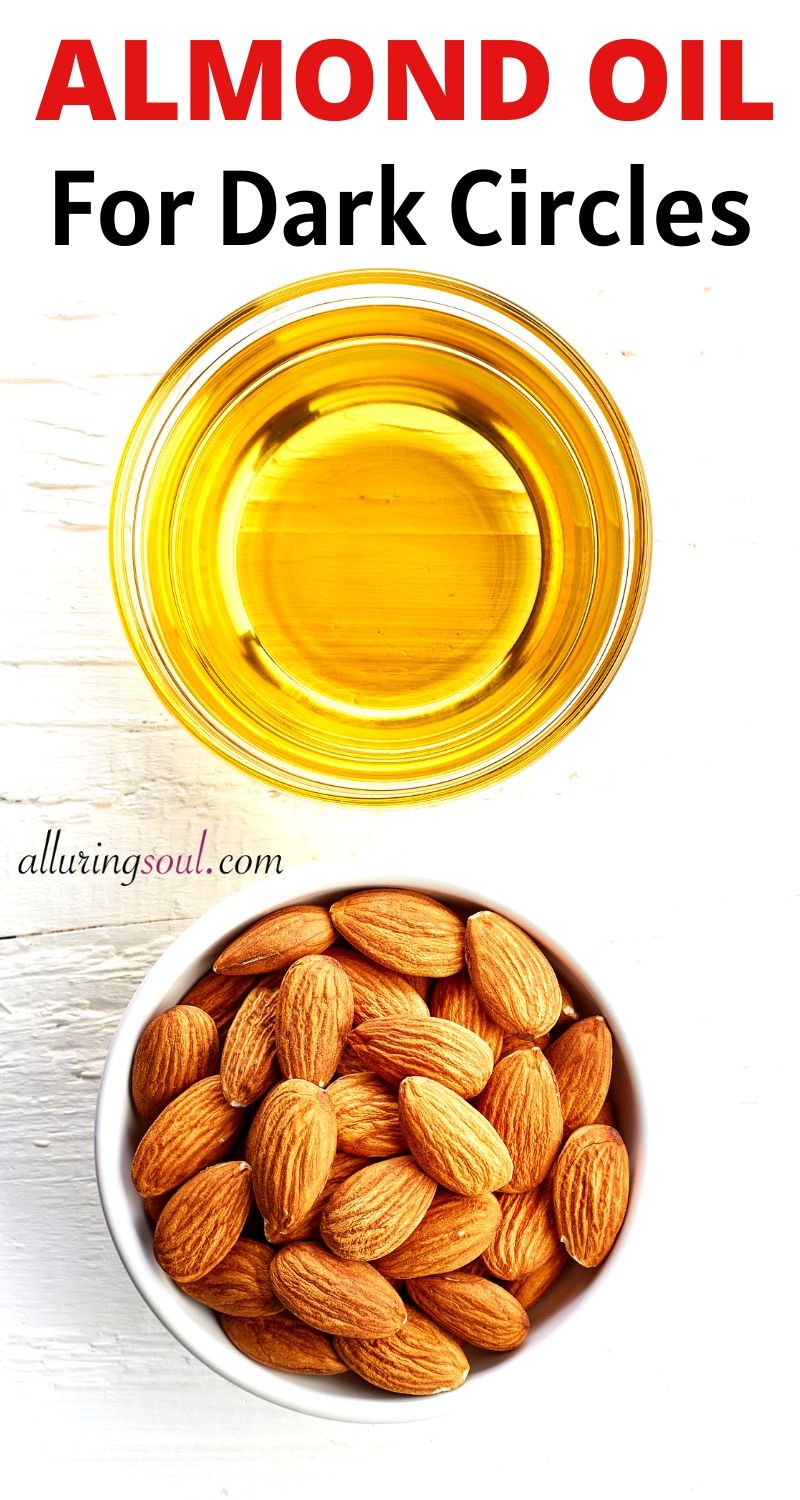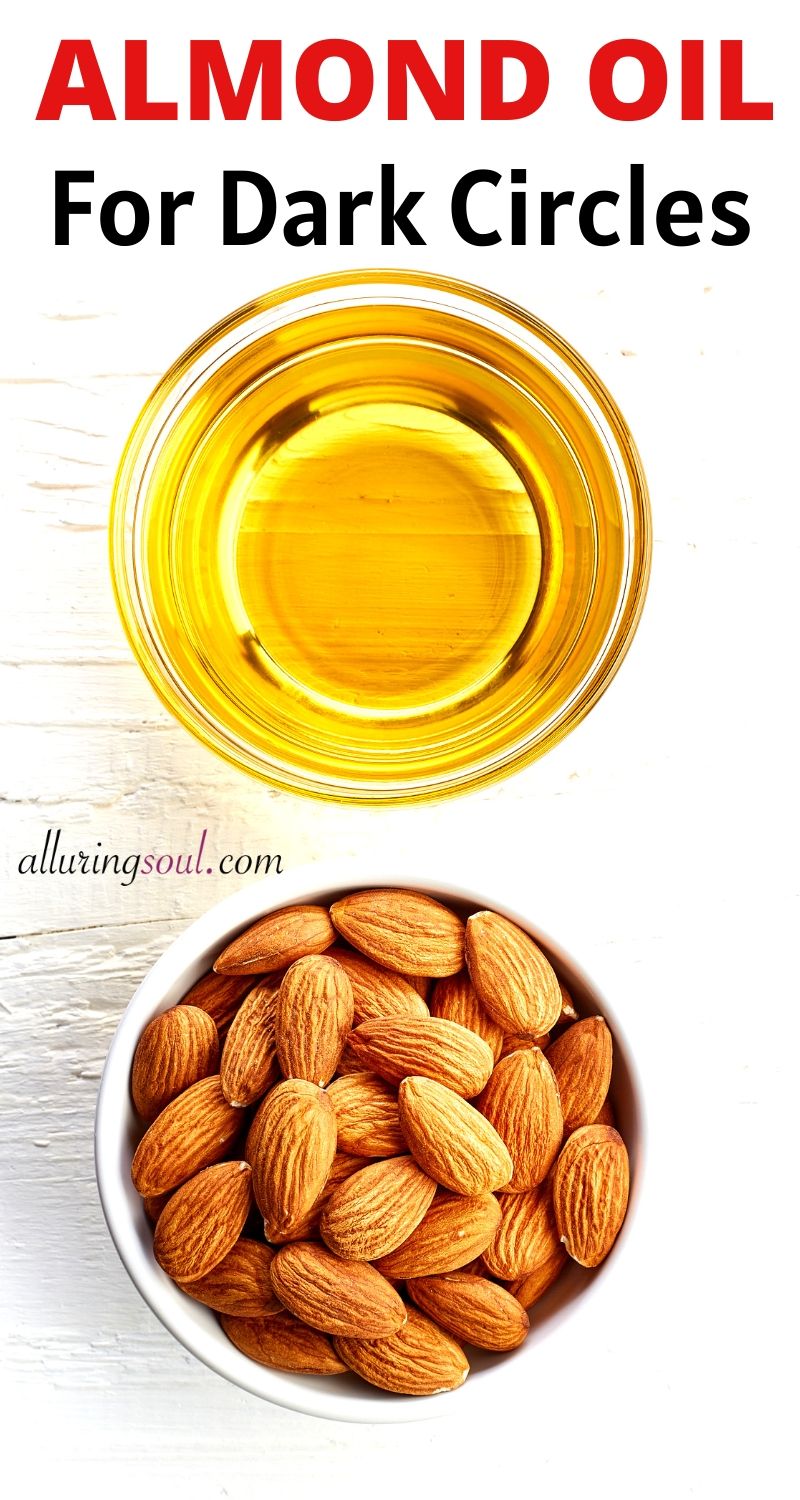 Almond Oil is real food for your skin around the eyes. It has emollient properties that help your skin to balance water loss; it can also relieve irritation and inflammation.
It's a good source of vitamin K, which reduces discoloration under the eyes.
It also contains retinol which moisturizes delicate under-eye skin, leaving it soft and smooth and free from fine lines around the eye area.
---
Some Precautions
Since lemon oil is a phototoxic oil, you should not use it before going out in the sun.
Before using these treatments, apply a tiny amount to the inside of your elbow 24 hours before use to make sure you are not allergic to any of the ingredients.
Additionally, pregnant women, infants, and young children should avoid certain essential oils. So be sure to do your homework beforehand.
---