Is your hair dry and dull? Do you have split ends and frizz? Scalp acting weird? If so, you have damaged hair. It's hard to avoid dryness and damage when you treat your hair with styling tool, bleaching and coloring your hair. But the good news is that it's not too late to begin the healing process. I'm also trying to take better care of my hair and I've been admittedly not-so-great at hair care in past years. There are many ways to get healthy hair including a healthy diet, but I also think there are some natural ingredients that you can apply externally to your hair that will help keep your hair shiny, soft and smooth. And one of my new favorites is this all-natural avocado hair mask.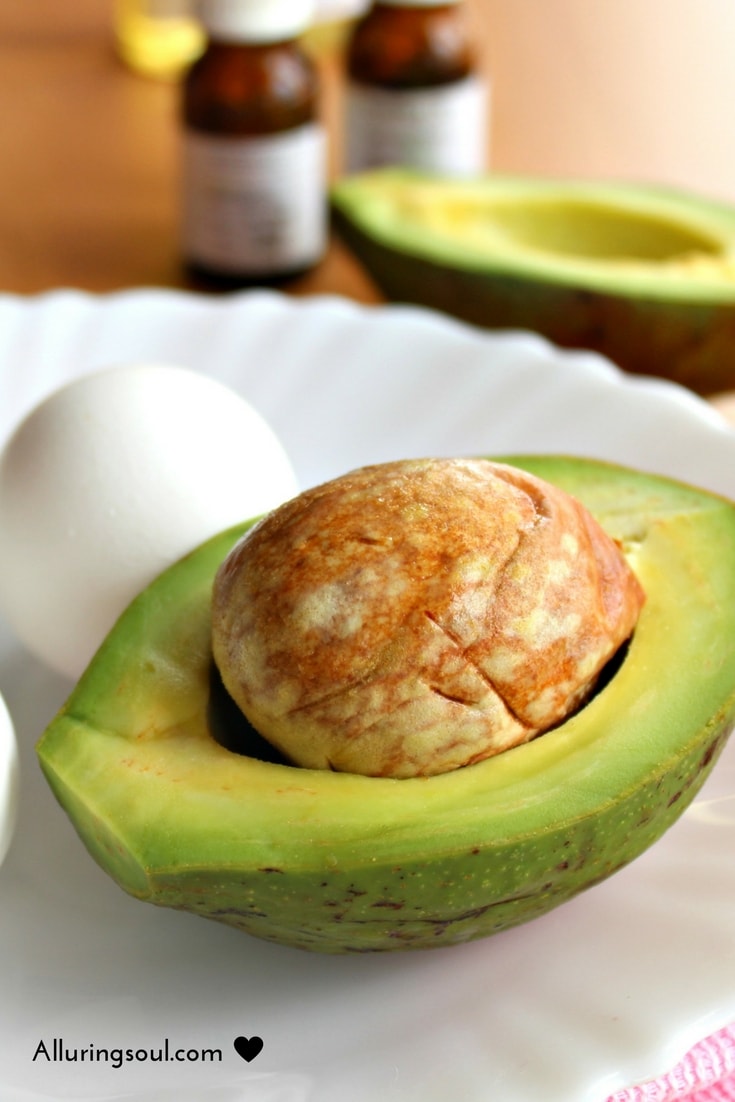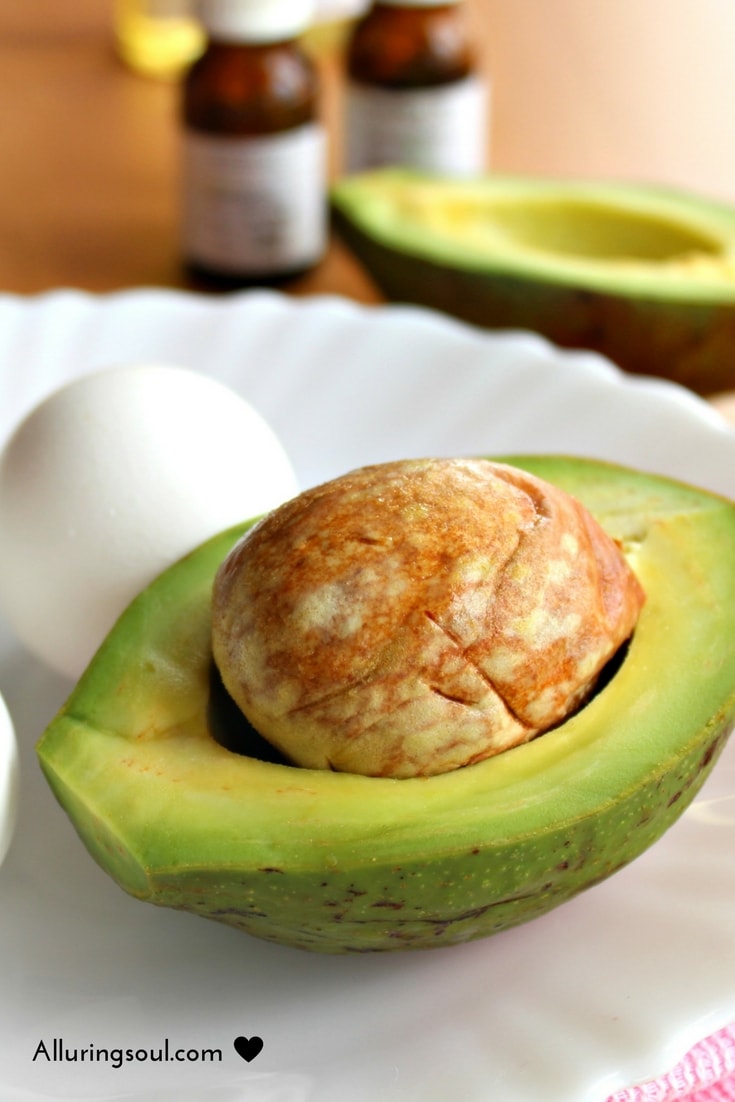 I can understand damaged hair can be frustrating, but with a little time, love, and care, you can make it more manageable. One of the first steps to taking care of damaged hair is keeping it moisturized. I know you might be thinking that there are products in the market like conditioners, serums, and shampoos that promise permanent reversal for dry hair in need of restoration. Believe me, it's only on temporary purpose and in long turn, it's affecting your scalp and hair with its harsh chemicals. So, we should opt an all natural and effective way to help our hair and scalp and my new avocado hair mask can really help you to achieve beautiful hair over the time. Let's take a look how this hair mask can solve our hair problem.
Read –
---
How is Avocado Hair Mask Effective For Damaged and Dull Hair?
This hair mask has 5 most powerful ingredients which make this hair mask effective in conditioning hair and also boosts hair growth.
Avocado – The Hair Retriever
Most of us know avocados are healthy for the inside of our bodies but what about the outside? It is loaded with potassium (nearly twice as much as bananas), and amino acids, and contains protein, among the highest of all fruit. Its moisturizing properties makes hair shiny and supple and keeps the hair moisturized. The fatty acids and high levels of antioxidants like vitamin E in avocados are well absorbed into our scalp and hair shafts. This not only has a highly moisturizing and protective effect against environmental stressors and damage, it may also stimulate new growth and help unclog blocked follicles. Avocados works at the cellular level to protect and strengthen hair. Vitamin E helps repair damage on the scalp, which may slow or prevent hair growing. Vitamin B present in it is essential for hair growth. Avocado locks moisture into hair cells, nourishes hair cells, and strengthens hair roots, shaft, and strands. (Source)
Aloe Vera For Hair growth, Dandruff And Healthy Hair
Egg – The Hair Vitalizer
The hair follicles require a high amount of protein to become strong, which can be provided by raw eggs. It is the protein which makes the hair shinier and improves their texture. It can prove to be a quite capable conditioner. Protein helps the body to produce keratin, which is fundamental to the hair structure. When keratin weakens, hair strands are more prone to breakage.
An egg has vitamin D and lack of Vitamin D can also cause hair loss. Vitamin D is found in healthy hair follicles and is generally lacking in unhealthy follicles. It has vitamin A which helps to produce healthy sebum, an oily substance secreted by the scalp, which keeps hair from drying out and breaking off. It helps in controlling dandruff. Vitamin A prevents drying of the scalp and promotes hair growth and prevents hair loss.
Read – DIY Egg Mask For Hair Growth And Deep Condition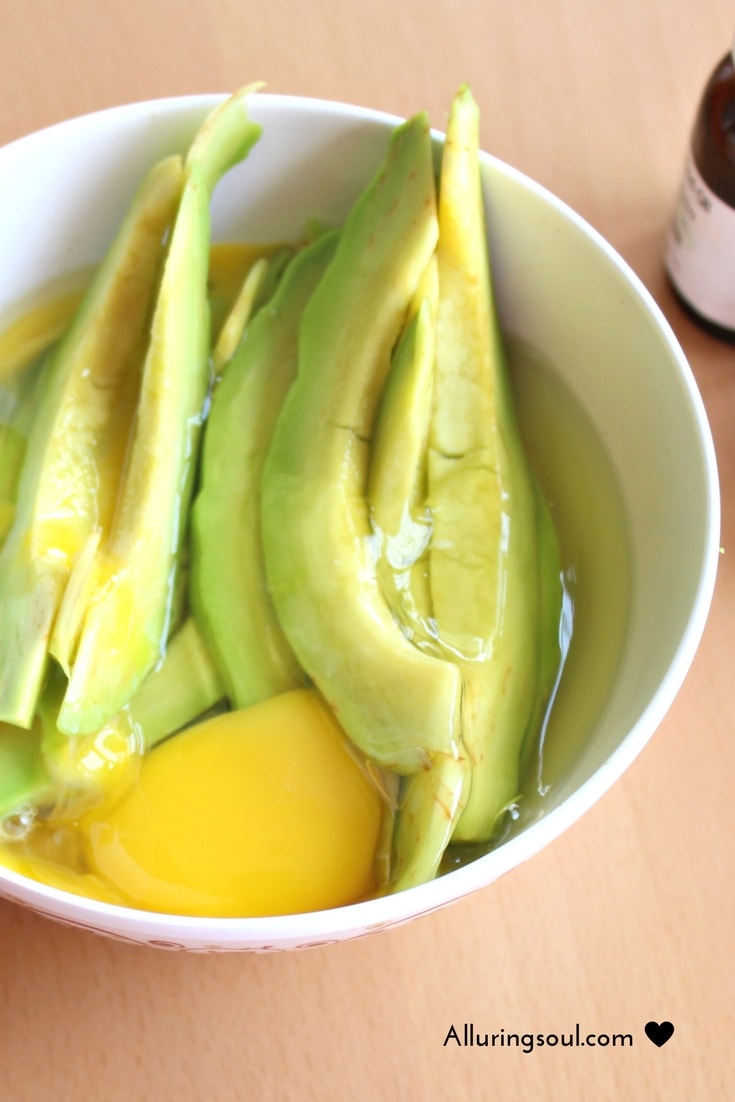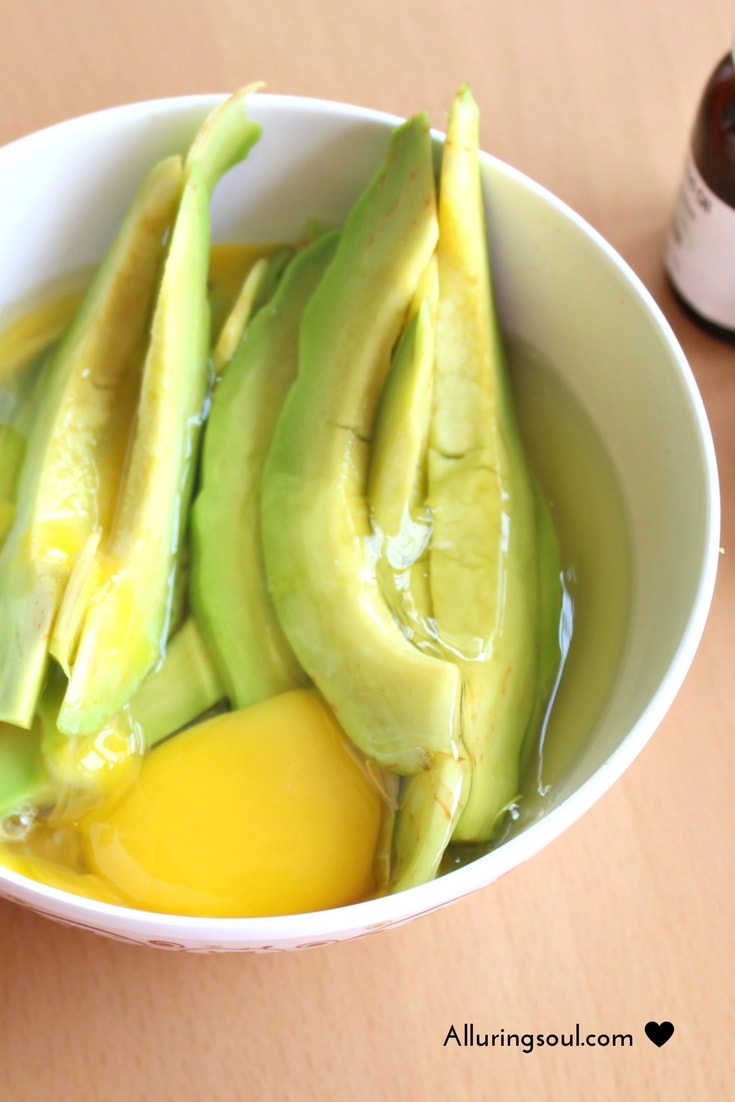 Castor oil – The Hair Growth Booster
Castor oil is a thick and heavy liquid which will you not want to use it for your hair but it's a proper food for your hair. The ricinoleic acid which accelerates blood circulation to the scalp, hence increasing hair growth. It works on nourishing the scalp and strengthening the roots. It also has antibacterial, anti-inflammatory and antifungal properties making castor oil for hair your secret weapon to treat your damaged hair. Castor oil is filled with essential nutrients like vitamin E, omega-6 fatty acids, etc, which will help you to treat split ends and breakage. It helps castor oil to get penetrate deeply into the hair follicle and nourish the hair roots.
Read – Top 3 Ways To Use Castor Oil For Hair Growth, Dandruff And Hair loss
Hair Loss Pain Reliever
Rosemary Essential Oil – It is the best oil for hair growth and hair thinning problem. It is known to increase the growth of new hair by 20%. It is one of the premier hair growth enhancing essential oils. It is packed with antioxidants which help scavenge free radicals – that are responsible for graying as well as hair thinning. It is also effective for treating dandruff, itchiness, scalp irritation and oily skin.
Sage Essential Oil – It is known for its phytoestrogen content, which could contribute to hair growth as well. It is particularly useful in preventing or reversing premature balding. When applied to the scalp, clary sage oil regulates oil production and controls dandruff.  It can be used for both dry and oily scalps but is extremely useful for dry scalp and hair. Very effective for curly and frizzy hair to make it more manageable.
Read –

Your hair is your crowning glory so if you fall prey to brittle and lifeless hair, it can affect your entire look and your mood as well. So make sure you do everything to inject some life into your tresses. Gentle care and a few lifestyle measures should do the trick and some damage control too.
---
How do I make Avocado Hair Mask?
DIY Avocado Hair Mask For Hair Growth And Deep Condition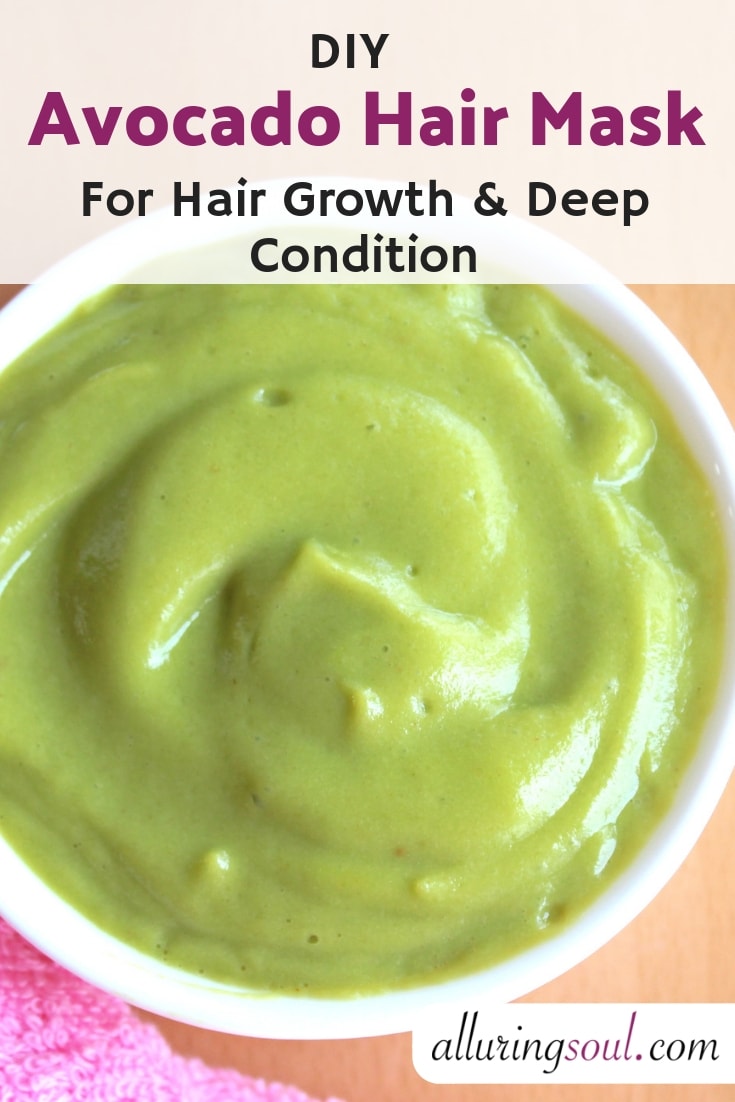 Provide deep nourishment and inject life into your dry and damaged hair with this avocado hair mask made up of powerful ingredients.
Recipe type:
Avocado Hair Mask
Instructions
How To Make
In a small mixing bowl or the bowl of a mixer, add in the avocado, castor oil, egg and essential oil. Mix on high until smooth.
How To Apply
Dampen hair with water. Firstly apply the mask on your scalp completely and then spread the mask onto hair, paying particular attention to the ends.
Clip your hair onto the top of your head, cover with a shower cap, and keep it for 40-45 minutes.
Remove shower cap, rinse out the mask, and then wash the hair with mild shampoo.
Make sure you are not washing your hair with warm water. The egg will stick to your hair and it will be tough to remove it from hairs.
Do this at least a week to get smoother and healthier hair.