(This post contains affiliate links. You can read my full disclosure here.)
Oatmeal face scrub and mask are becoming popular in cosmetic industries. It's healing as well as exfoliating property makes it a great ingredient to improve the skin issues. Everybody wants a clear and glowing skin but due to some reasons like acne, pollution, sun rays, age spots, and wrinkles restrict our skin to be perfect. But there is a way to get your skin problem free as well as smooth and glowing. You don't have to look further than your pantry for the ingredients to make a scrub that works just as well as what you can buy in the store. One of the best exfoliating scrubs which you can make at home is honey oatmeal face scrub. The ingredients used in making this scrub are very cheap household items for giving yourself an at-home spa treatment to get soft, smooth, healthy-looking skin. Let's take a look at ingredients used to make this scrub and why this scrub is essential for our skin.
---
Why is Honey Oatmeal Face Scrub essential for skin?
Honey Oatmeal Scrub is made up of very effective and all natural ingredients that will provide your skin with a necessary nourishment. Let's take a look at ingredients.
Oatmeal
Oatmeal is suitable for all skin types, and even for the most sensitive skin because of its anti-inflammatory properties. It soothes irritation and treats inflammations. Oats contain saponin, that makes it a great natural skin cleanser. Rich in proteins oatmeal has potent emollient properties making it a great moisturizer. It has anti-oxidant properties and helps undo the damage done to your skin by pollution, UV rays, and chemicals. It has natural exfoliant properties, so it can be used as a homemade scrub and also can be used by the most sensitive skin. Oatmeal scrub yields excellent results—including the removal of blackheads and dead cells, leading to a brighter complexion.
Honey
The enzymes in raw honey clarify, hydrate and nourish skin and keep pores clear and clean. Plus, the antibacterial and anti-fungal properties of honey prevent bacterial buildup that can lead to skin imbalances and breakouts. Honey is said to lighten skin, and its anti-inflammatory and antibacterial compounds help to decrease the appearances of scars and increase healing and tissue regeneration. The hydrating properties of honey help revive skin cells, while regular, gentle massaging will increase circulation to aid skin recovery and cell turnover.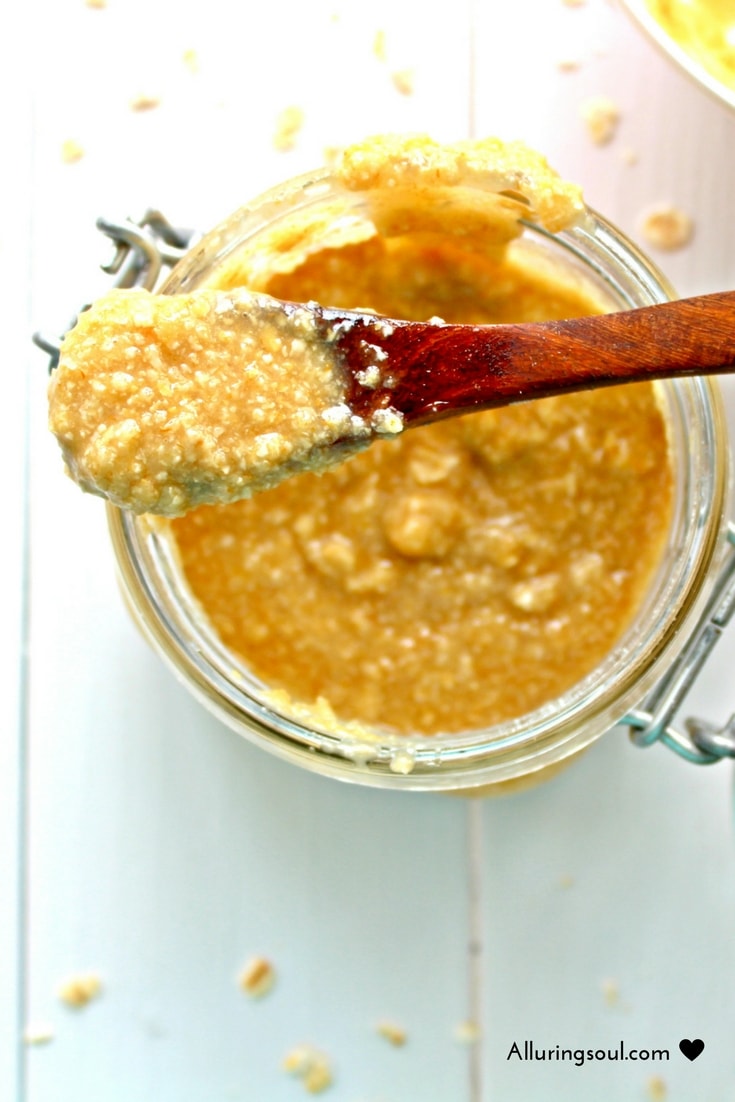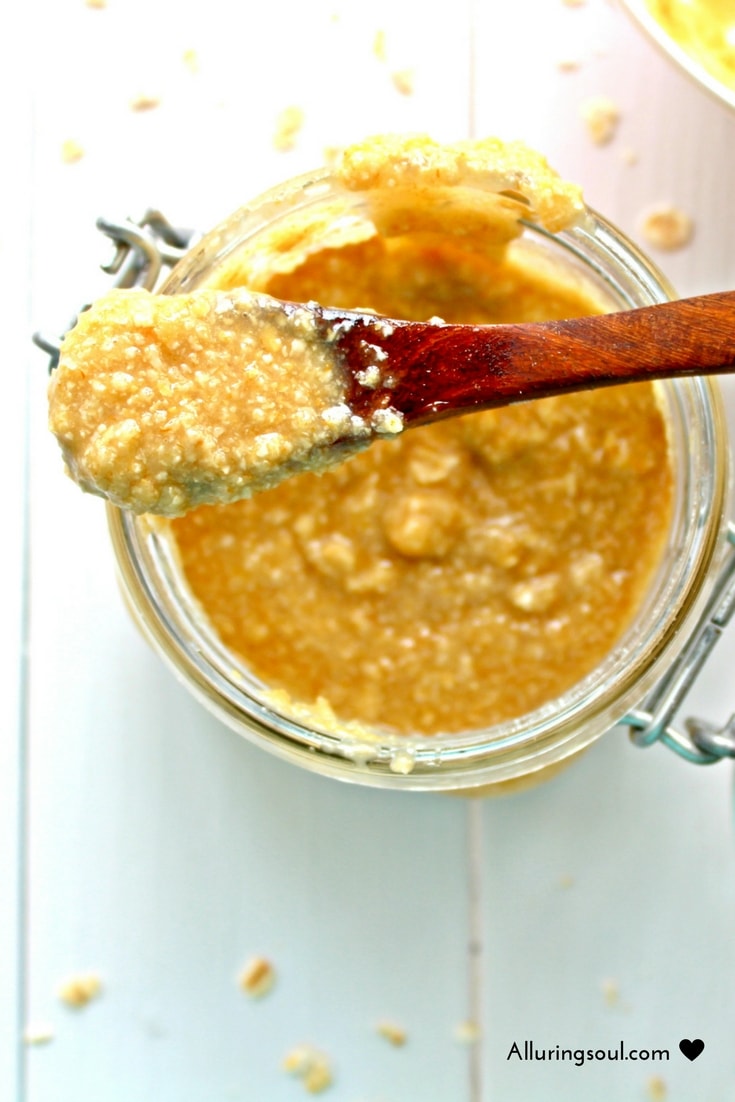 Pomegranate Seed Oil
Pomegranate seed oil stimulates "keratinocytes", major cells found in the outer layer of the skin. This helps to reverse skin damage, revive skin and reveal a more youthful appearance. It has strong anti-inflammatory properties and helps to protect the skin from free radicals and to keep skin aging at bay. It also provides protection against sun damage. It easily absorbs deeply into the skin without leaving any greasy residue behind and makes skin hydrated. It helps with collagen production, firming the skin. It also regulates the sebaceous gland that helps to control skin oil production.
Peppermint Essential Oil
Peppermint essential oil makes skin energized and alive. It does promote blood flow and helps liven up the feeling of your skin. It is helpful for oily and combination skin, as it helps balance natural oils. That means fewer clogged pores. The soothing ability makes it an essential oil to get relief from the sun damage. The antibacterial properties keep the bacteria damaging our skin i.e it treats acne and keeps the skin free from blackheads and whiteheads.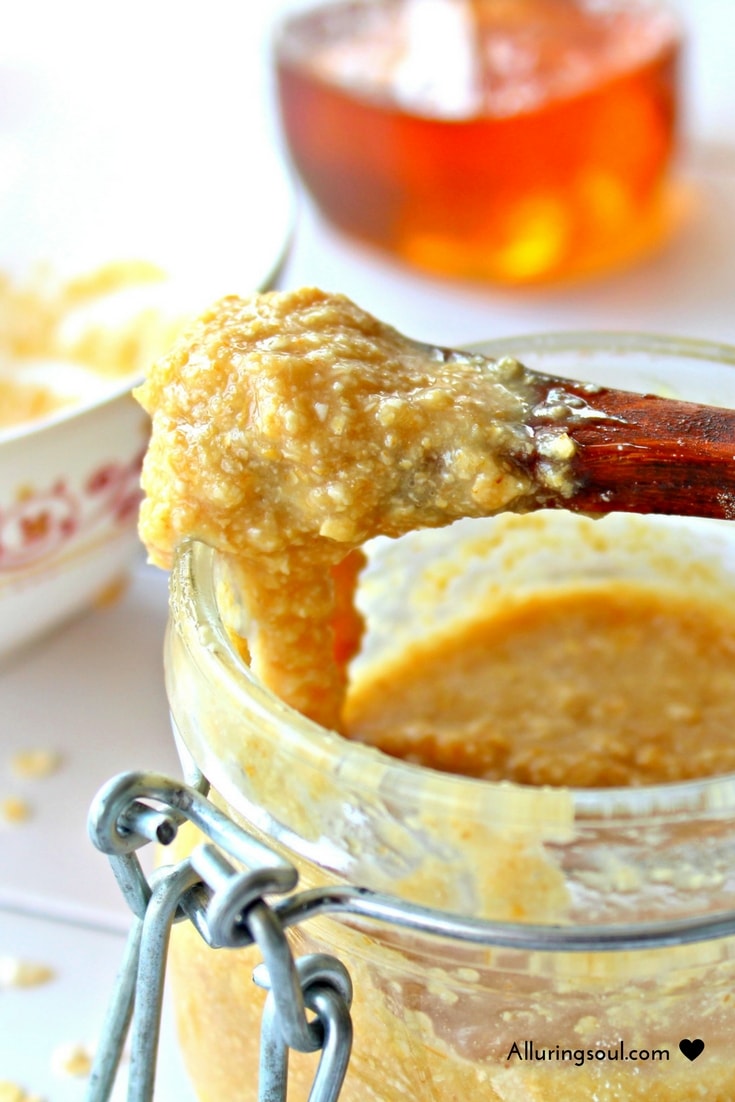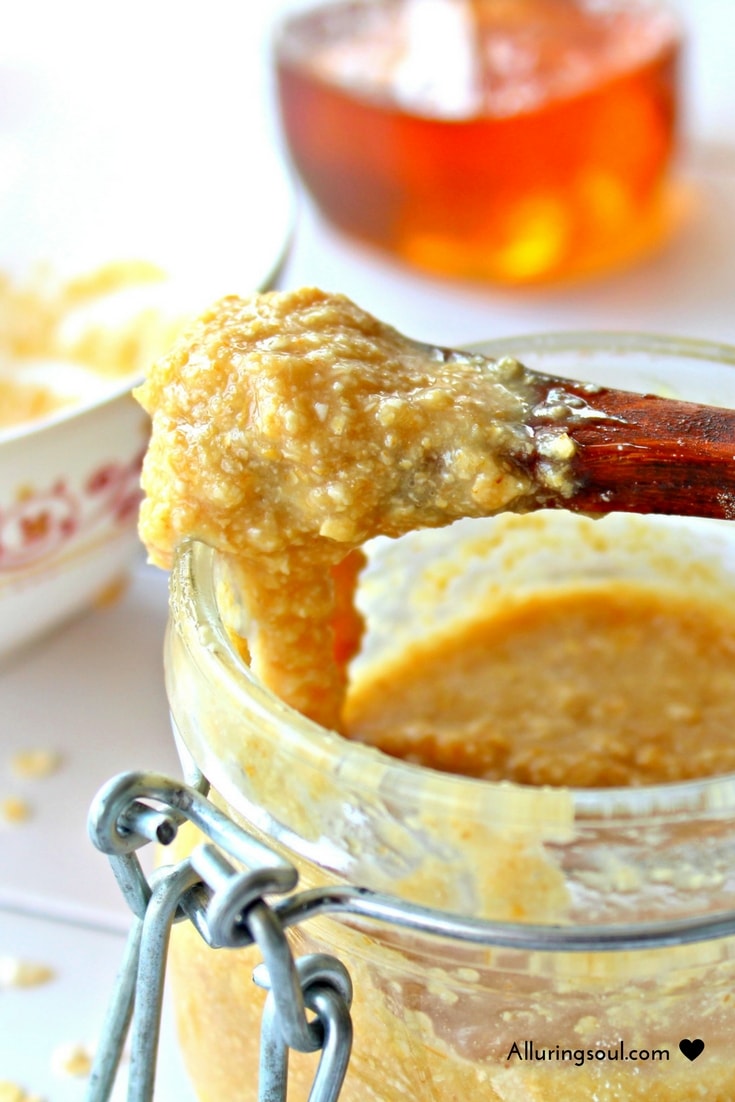 ---
How to make Honey Oatmeal Face Scrub?
It's very easy to make and it doesn't take the time to prepare. Here is the ingredients list and process.
Ingredients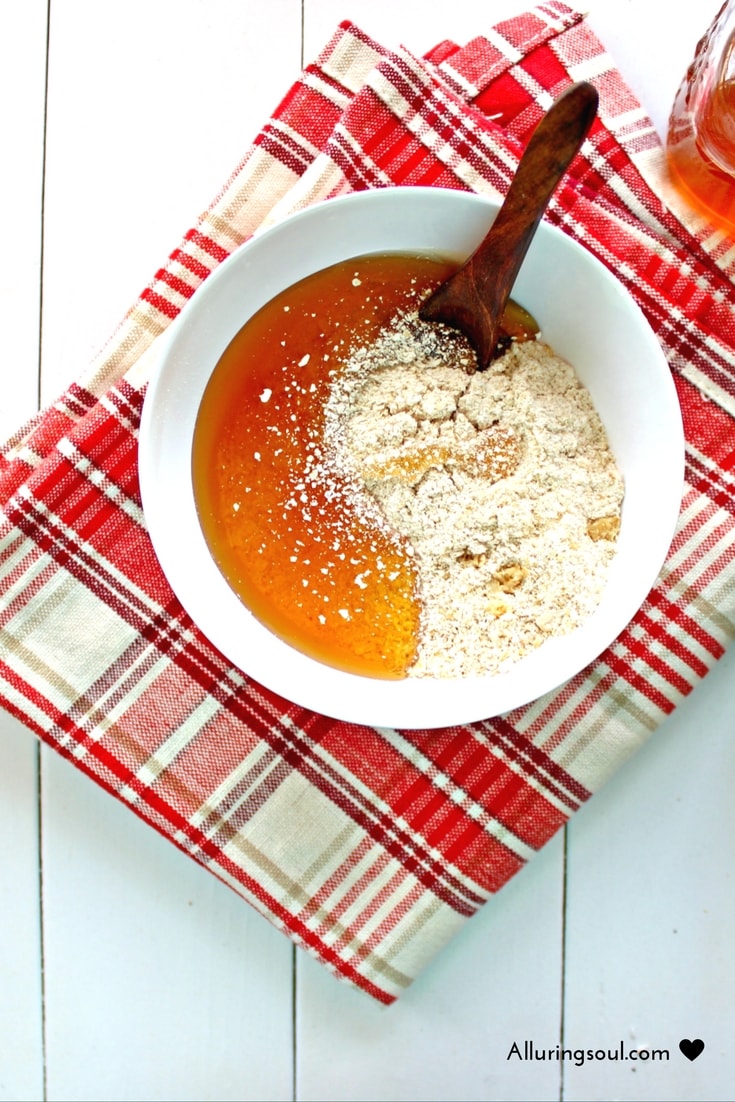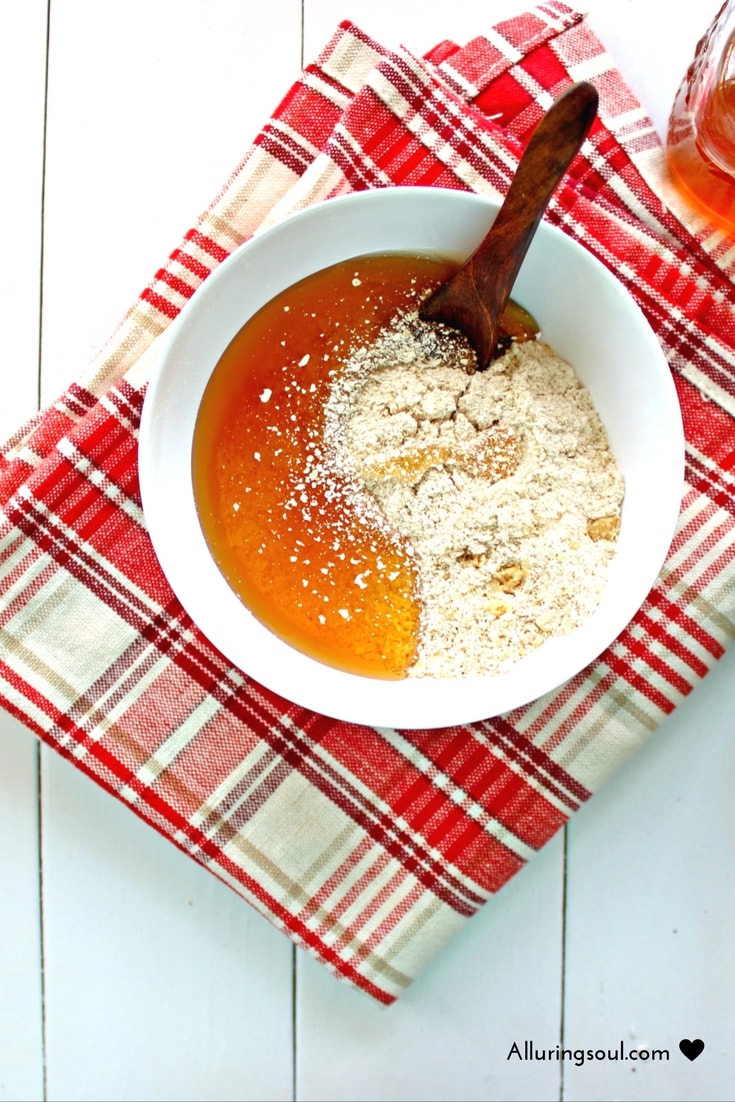 Firstly, ground the oatmeal coarsely and mix all the ingredients in a bowl. Now, cleanse your face with face cleanser and apply this honey oatmeal scrub. Gently massage the face in a circular direction with your fingertips for about 2-3 minutes and leave it for 20-30 minutes. Feel free to add a little extra pomegranate seed oil or honey if it's too sticky or clumpy. Massage will help in blood circulation and also helps to get rid of dead cells. Repeat it 2-3 times in a week to get the healthy, clear and nourished skin.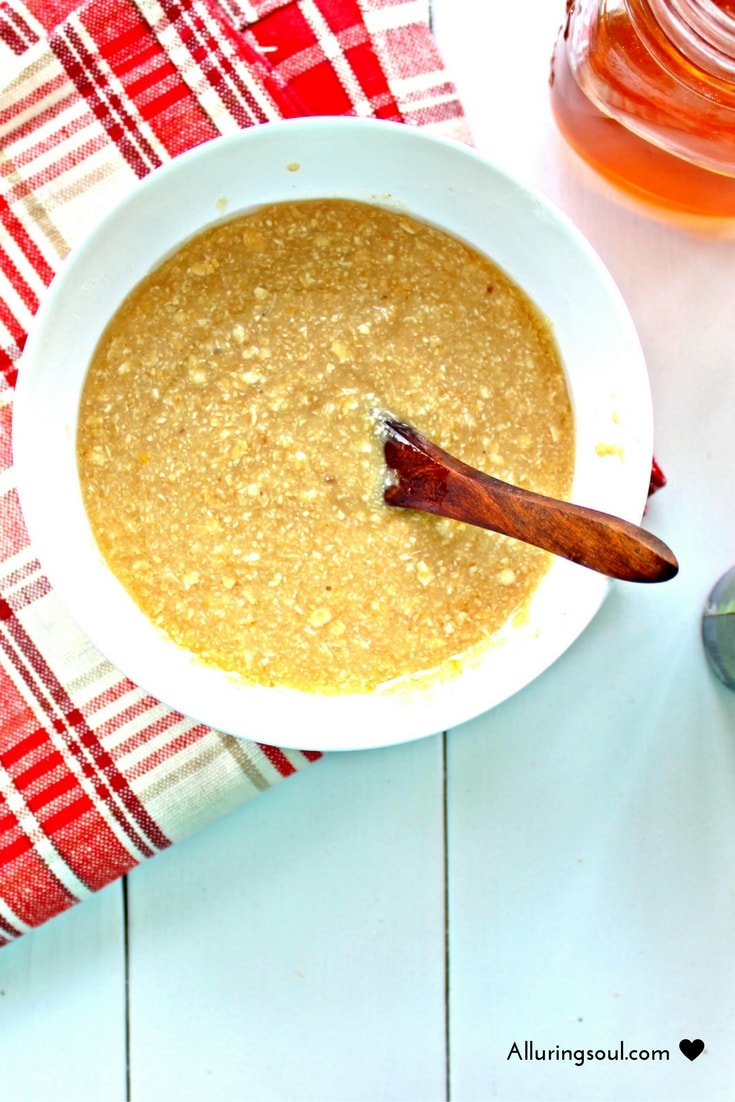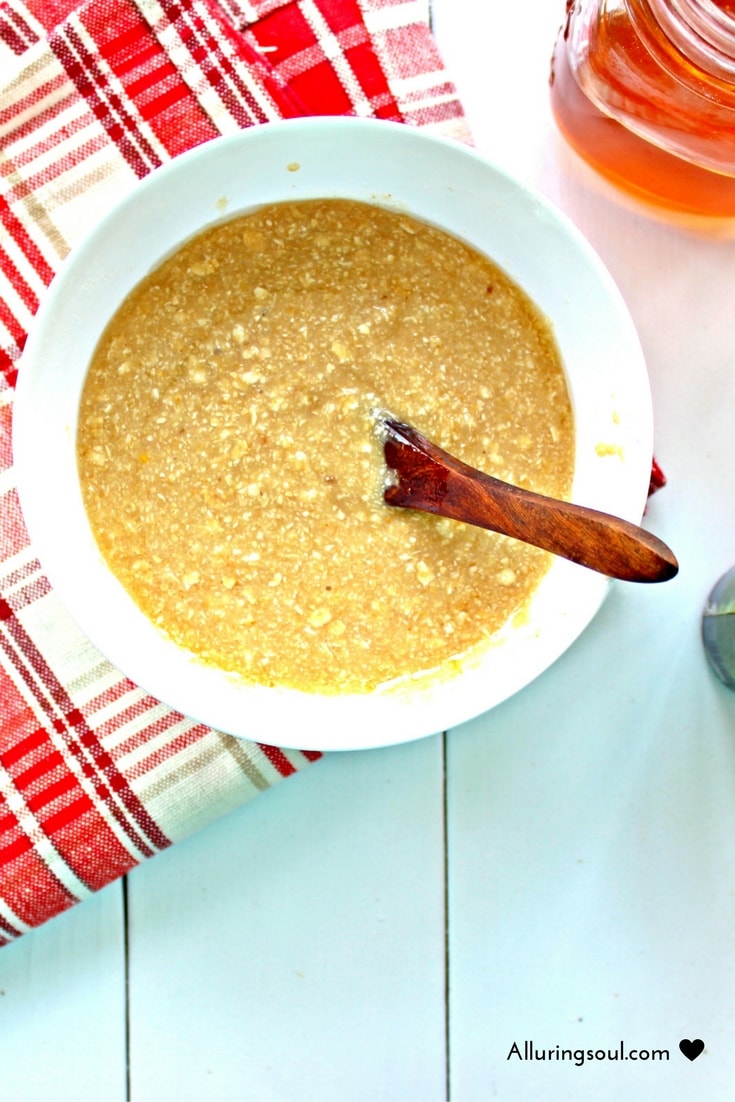 The skin has to be protected from pimples, sunburns, acne, and aging. It is very easy to obtain flawless skin without spending a fortune with simple tips and some home remedies. To ensure that our skin remains flawless and glowing for a long period of time, we have to dig deep and improve the dermis—the inner layer of the skin and this can be achieved with proper skin care.
Notes:
Be sure to do a patch test to make sure your skin does not have an adverse reaction to the oils. The inner forearm is a great place to do a test since the skin is delicate, similar to facial skin.
Additionally, pregnant women, infants, and young children should avoid certain essential oils. So be sure to do your homework beforehand.
Keep the container away from light if you are storing it for further use.
---