(This post contains affiliate links. You can read my full disclosure here.)
This is a guest post from Indie Nikole who is a mother of two handsome boys. As a beauty/lifestyle content creator, she is using her platform indienikole.com to share her love for all things beauty, natural hair and everything in-between.
The people who cannot live without eating rice can say for certain that it is not only delectable but healthy at the same time. Around half of the earth's population see it as standard food. The reality is, rice is more than just food as it can have several other advantages. An example would be the usage of rice water for hair and for the skin.
Do you find it hard to consider? You might want to think that over because rice is a great option for an ingredient in shampoo. The truth is, more Asian women already made the sensible choice of switching to rice water for hair a long time ago. It's no surprise that several Asian women have shiny and long hair. Keep reading to find out more. Without further ado, let's move on to what are the benefits of rice water for hair.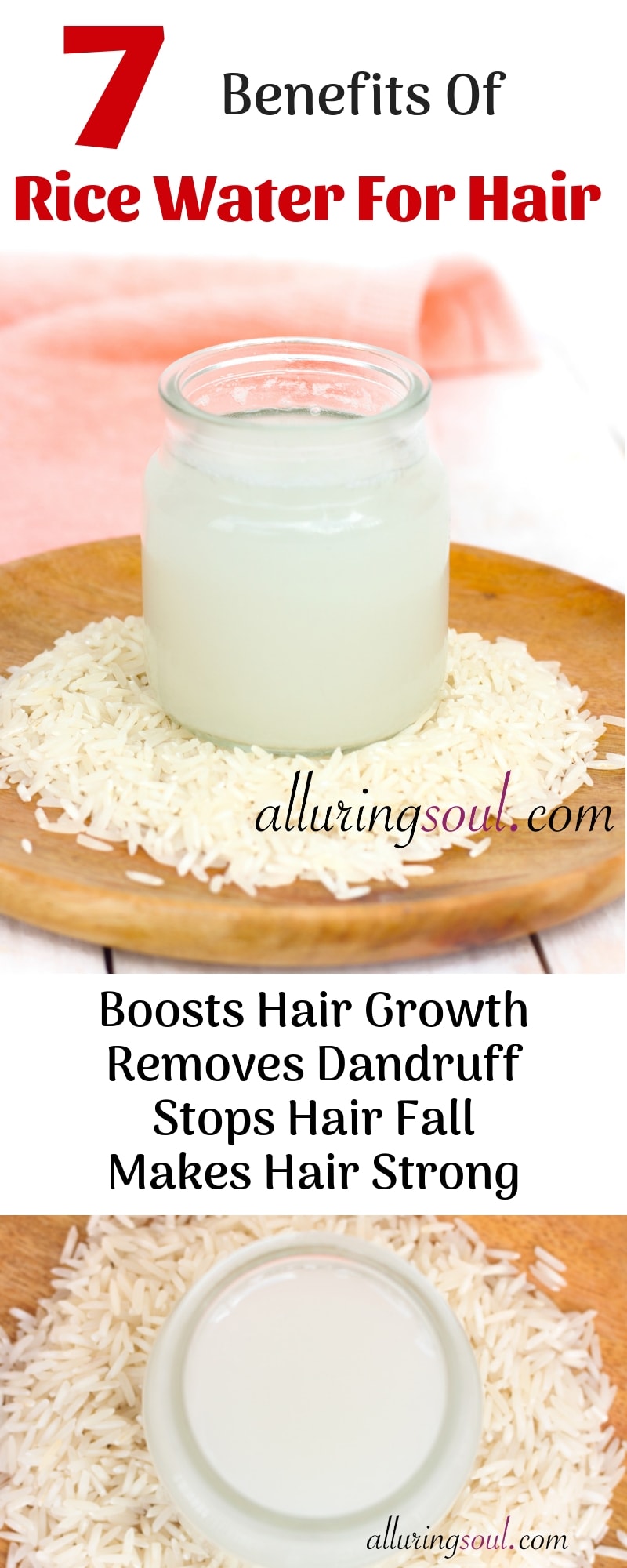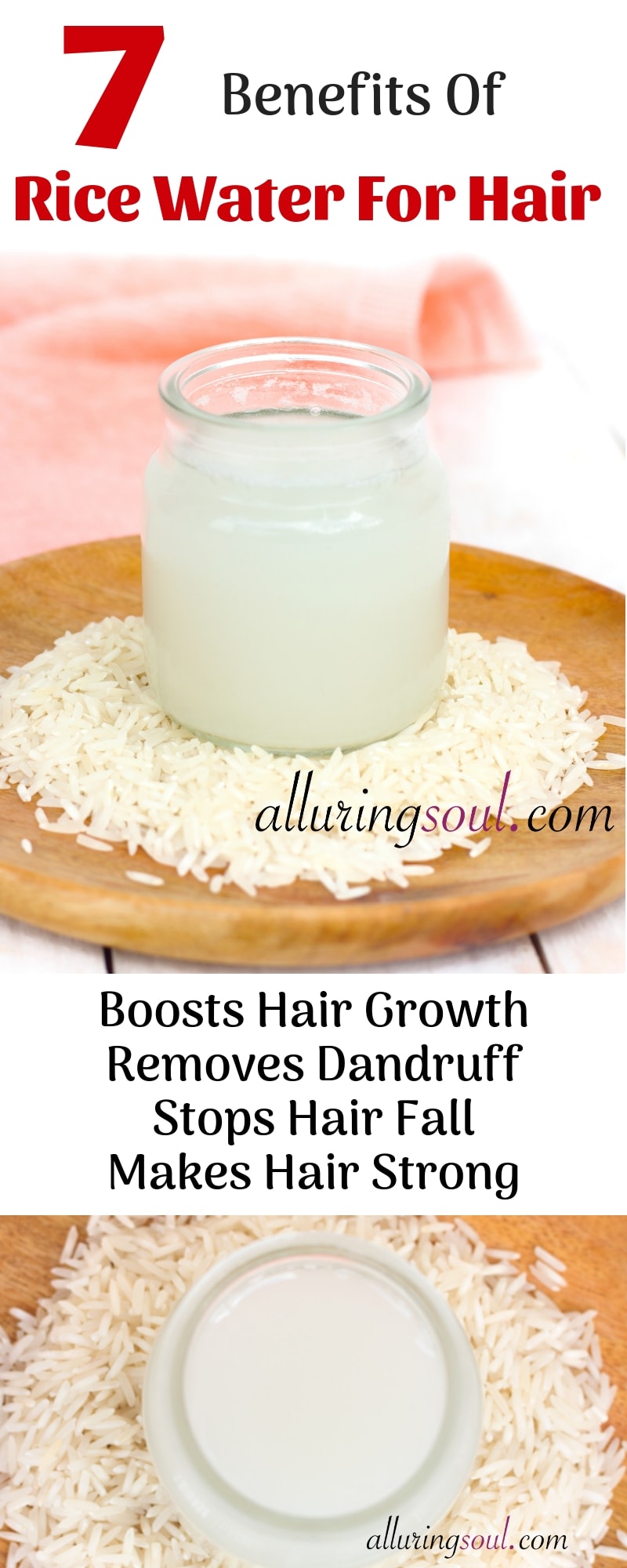 ---
Benefits Of Rice Water For Hair
Fermented rice water shampoo features amazing benefits to offer, both for the skin and hair. The benefits are backed up by science.
1. Rice Water For Hair Growth
Rice water contains vitamins like Vitamin B, C, and E and amino acids which can help in hair regeneration. Hair shedding may also be decreased.
In a study published in the International Journal of Cosmetic Science in 2010, researchers showed that using rice water as a hair treatment offered significant benefits including reducing surface friction and increasing hair elasticity which ultimately stops hair breakage and hair fall.
2. Rice Water For Hair Split Ends And Frizzy Hair
Let's be honest, split ends could make your hair look a bit messed up. Rice water has high protein content which could keep the split ends away. You can get this by soaking it on the split ends. Rice water is the best protein shot your hair needs to treat frizzy hair. The amino acids in the rice water fill in the gaps in your damaged hair and make them shiny and healthier.
3. Rice Water For Hair Shine And Volume
Using rice water as hair rinse right after shampooing is an excellent option to using a conditioner. It can enhance the texture because it adds volume to your hair. You can also expect to have stronger, smoother and healthier hair. It contains inositol, a carbohydrate that helps repair and strengthens damaged hair.
4. Rice Water Add Strength to Your Hair Roots
Rice water is rich with amino acids. It will add shine to the hair because it works on leaving it silky smooth. It also contains thiamine is also known as vitamin B1, which helps reverse hair loss by relieving stress and gives your hair strength and bounce.
5. Rice Water For Hair Damage Protection
Surface friction can be minimized if you choose to make use of fermented rice water shampoo. It helps with the elasticity of hair. This makes de-tangling and brushing hair easier. With less breakage, long or curly hair will absolutely love it. Inositol is also found in it. It is the ingredient which helps restore damaged hair. This substance stays in the hair despite washing. Hair is safe with prolonged usage.
6. Rice Water For Dandruff
Itchy dandruff would be taken away because of ongoing use of fermented rice water. Rice water contains selenium mineral which destroys Malassezia, the yeast responsible for dandruff. Killing off the yeast can help hair to grow healthy and thick. It saves you the discomfort of an annoying or scratchy scalp.
7. Rice Water For Hair And Head Lice
Head lice will be gone because of the starch found in rice water. Lice could be handled and taken care of before it invades the whole head.
Besides the hair benefits, rice water may also offer you quite a few skin wonders. You can use it as moisturizer and ointment to the cool-down inflamed skin. It leaves the skin radiant, smooth and soft.
---
How To Use Rice Water For Hair
There are two ways to use rice water for hair.
Plain rice water and
Fermented rice water
Both types of rice water are considered to be great for hair but fermented rice water is considered to give more benefits over plain rice water for hair. Why? 
Plain rice water's pH is higher than your hair's pH. Fermentation brings down the pH levels of the rice water according to your hair.
The fermentation process could help in enhancing the rice water effects on your hair. With the minerals and vitamins, it contains vitamin B, vitamin E, antioxidants, minerals, and contains traces of pitera, cell regeneration is promoted to get a youthful skin.
Now, let's see how to make fermented rice water shampoo to improve hair texture and for faster hair growth. Pondering how much it costs? The advantage of it is you may create the shampoo by yourself in your own home without toxic chemicals. Keep reading to find out more.
---
DIY Fermented Rice Water Hair Growth Shampoo Recipe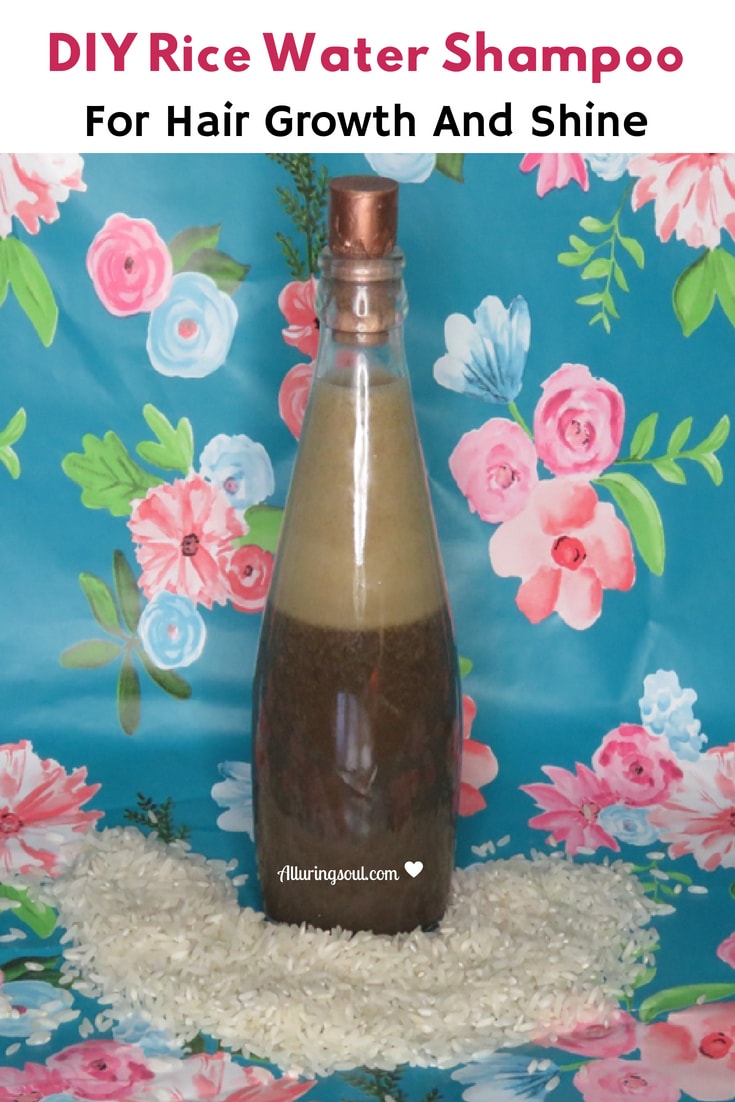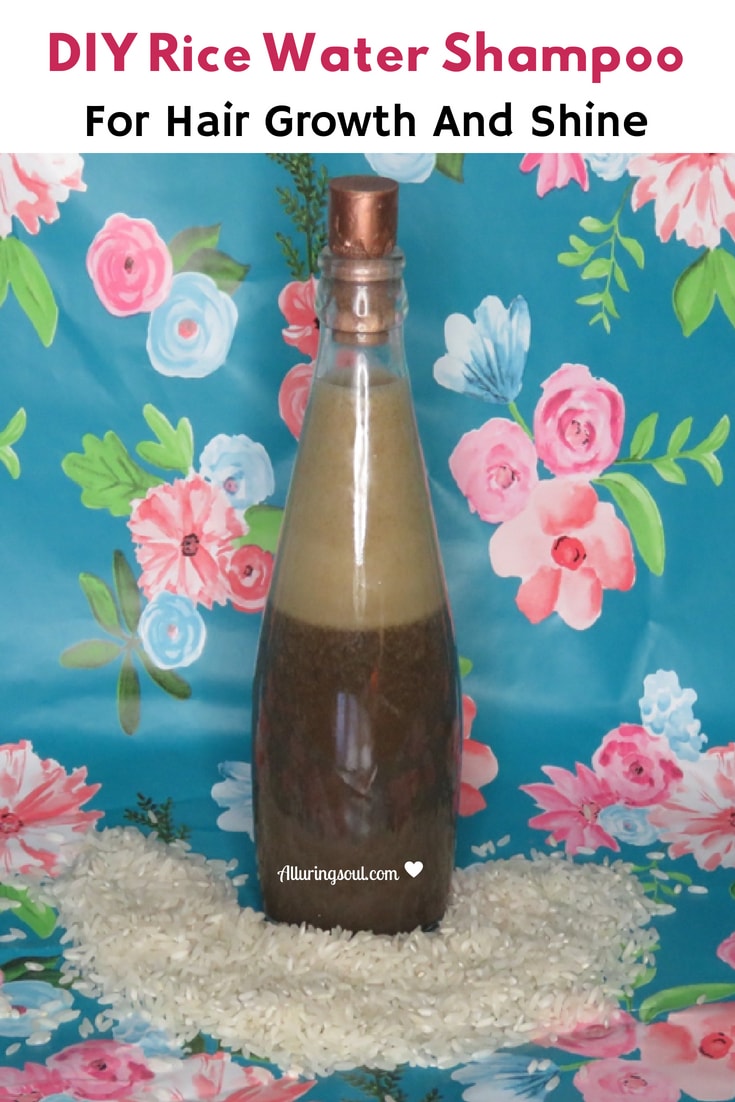 The procedure is quite quick and simple. It all lies to understanding the right ingredients and accurate measurements. Here are the ingredients you will need:
Ingredients
1 cup organic rice (any type of rice)
2 cups of warm water
1 chamomile tea (for blonde)
1 cup shikakai tea (for dark hair)
1/4 cup aloe vera juice (Buy From Here)
25 drops of Lavender essential oil (Buy From Here)
1 cup liquid castile soap (Buy From Here)
How To Make
Step 1
Put rice in a container and rinse to remove dirt and other toxins. Only clean water should be used to rinse the rice, water that is without any chemicals.
Step 2
Stir first after adding warm water before covering with a lid. In measurements, proportions are not that precise. It all depends upon the amount of water and rice used. Allow 30 minutes for the water to soak. Ensure that you swirl in order to penetrate the vitamins and minerals and have a healthy rinse.
Step 3
Strain the water and place the rice in a clean bowl. Let it sit at room temperature for 24 to 48 hours until it ferments (turn slightly sour). Typically, this duration will depend on how warm the room is. When the room is warmer, it will be quicker. You may also keep fermentation time to a minimum by allowing the rice to sit in the water then strain once fermented.
Step 4
There are those who would just let the fermented rice to boil. Even so, you can choose not to boil since everyone hair is different. You might choose to try both methods first and see the result. You may add castile soap, chamomile/shikakai tea, aloe vera, and drops of lavender oil for better aroma and enhanced benefits.
The other method is to make use of cooked rice and water is extracted. This may involve the utilization of extra water than the other. Use the additional water that remains when the rice is fully cooked. Here, you can use more concentrated water as compared to uncooked rice. Let it stay covered as it ferments and you must also dilute.
Note: You are safe with fermented rice water because it does not consist of additives. This means that it won't last over 7 days even when placed in a fridge. To obtain its optimum benefit, it must be used in 5 – 6 days.
---
How To Apply Fermented Rice Water For Hair Shampoo
After fully saturating the hair, apply shampoo to hands and rub it gently from scalp to ends of the hair. Allow it to sit for 5 minutes then thoroughly rinse. To obtain the best result, apply it once each week.
You could alternate between this and your regular shampoo if you would like. To improve its cleaning power, you have to add rice flour. If you use fermented rice water, it needs to be on damp hair.
Note: You will see its visible result after 3 to 4 weeks of continued use. A blow dryer may no longer be required while this is in use. Instead, leave the hair to dry the natural way.
---
Conclusion
I can conclude that fermented rice water shampoo is a great choice for hair. With the fact that it is safe and all natural, it is also inexpensive and shows instant results. It is one of the best options next to a chemical shampoo when it comes to cleansing your hair.
For more information on the Yao women and the origins of fermented rice water here is a recent article titled "The Ins and Outs of Rice Water for Hair Growth | Is It Worth The Hype?"
---