(This post contains affiliate links. You can read my full disclosure here.)
Do you constantly deal with split ends? Split ends are one of the peskiest hair problems. Don't worry! To treat split ends, there is no need to visit the salon and spend a fortune. These best 5 DIY hair mask for split ends will solve your problems if used regularly. These hair masks for split ends are all natural and effective on your hair but without any side effects. But first, you should know what are the causes of hair split ends.
Causes Of Hair Split Ends
 Improper hair detangling like brushing wet hair.
Excessive use of hot styling tools like irons, hot curlers and blow dryers.
Colored hair is prone to split ends.
Use of cheap synthetic brushes or combs.
Environmental damage from the sun.
Improper hair care and using chemical filled products.
Overwashing or using a clarifying shampoo too frequently.
Excessive use of hair gels, waxes, and sprays.
So, let's take a look at how to repair hair damage using best 5 DIY hair mask for split ends.
---
5 DIY Hair Mask For Split Ends
1. Avocado Hair Mask For Split Ends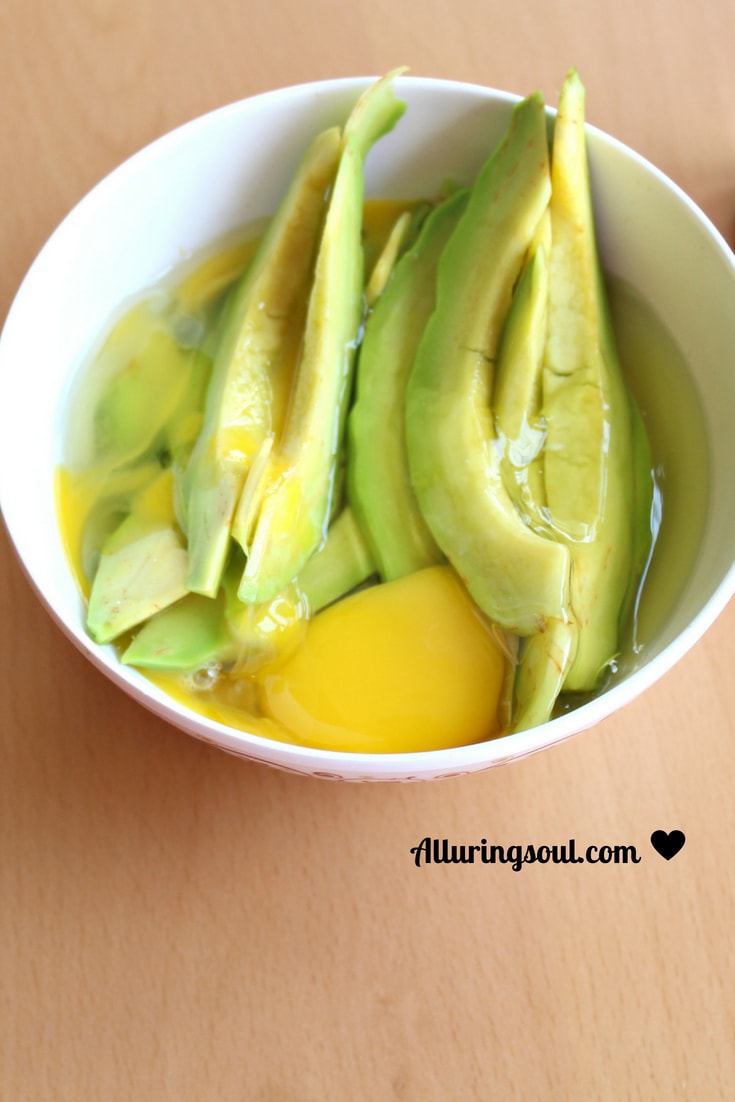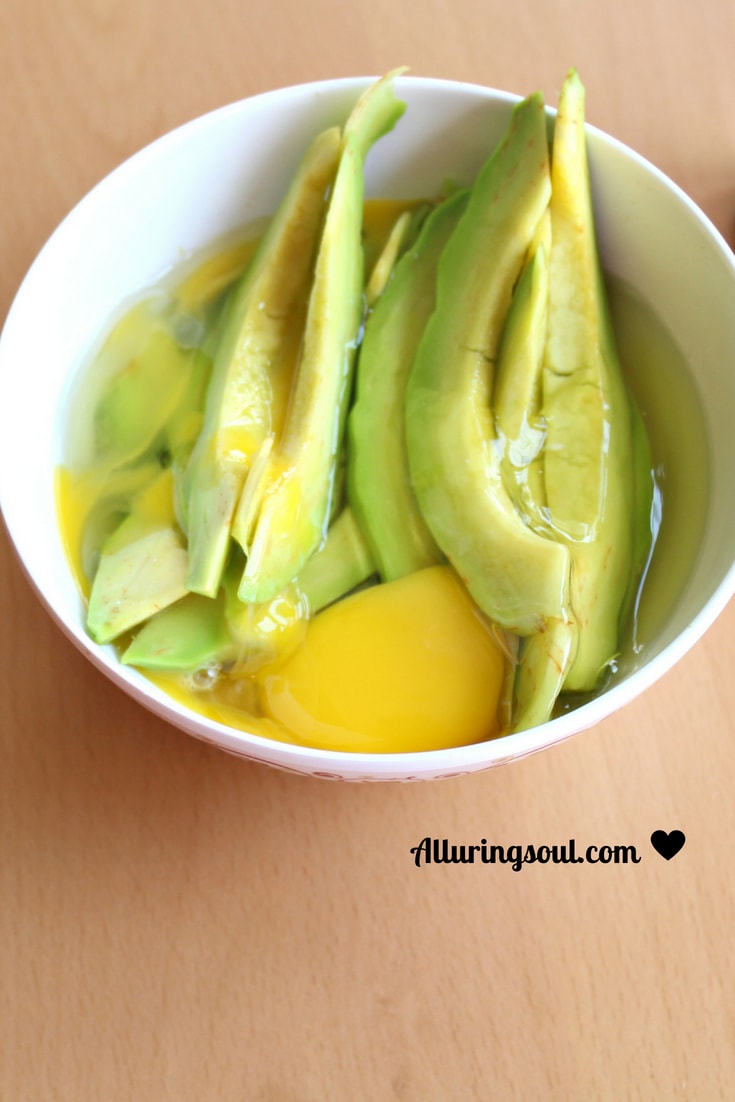 Ingredients
How To Make
In a small mixing bowl or the bowl of a mixer, add in the avocado, castor oil, egg and essential oil. Mix on high until smooth.
How To Apply
Dampen hair with water. Firstly apply the mask on your scalp completely and then spread the mask onto hair, paying particular attention to the ends.
Clip your hair onto the top of your head, cover with a shower cap, and keep it for 40-45 minutes.
Remove shower cap, rinse out the mask, and then wash the hair with mild shampoo.
Make sure you are not washing your hair with warm water. The egg will stick to your hair and it will be tough to remove it from hairs.
Do this at least a week to get smoother and healthier hair.
Benefits Of Avocado Hair Mask
Avocado has moisturizing properties makes hair shiny and supple and keeps the hair moisturized. The fatty acids and vitamin E in avocados are well absorbed into your scalp and hair shafts. It has a highly moisturizing and protective effect against environmental stressors and damage, it may also stimulate new growth and help unclog blocked follicles.
The hair follicles require a high amount of protein to become strong, which can be provided by raw eggs. It is the protein which makes the hair shinier and improves their texture.
The oils are great for hair growth, split ends and hair thinning problem. It is also effective for treating dandruff, itchiness, scalp irritation and oily skin.
---
2. Coconut Milk Hair Mask For Split Ends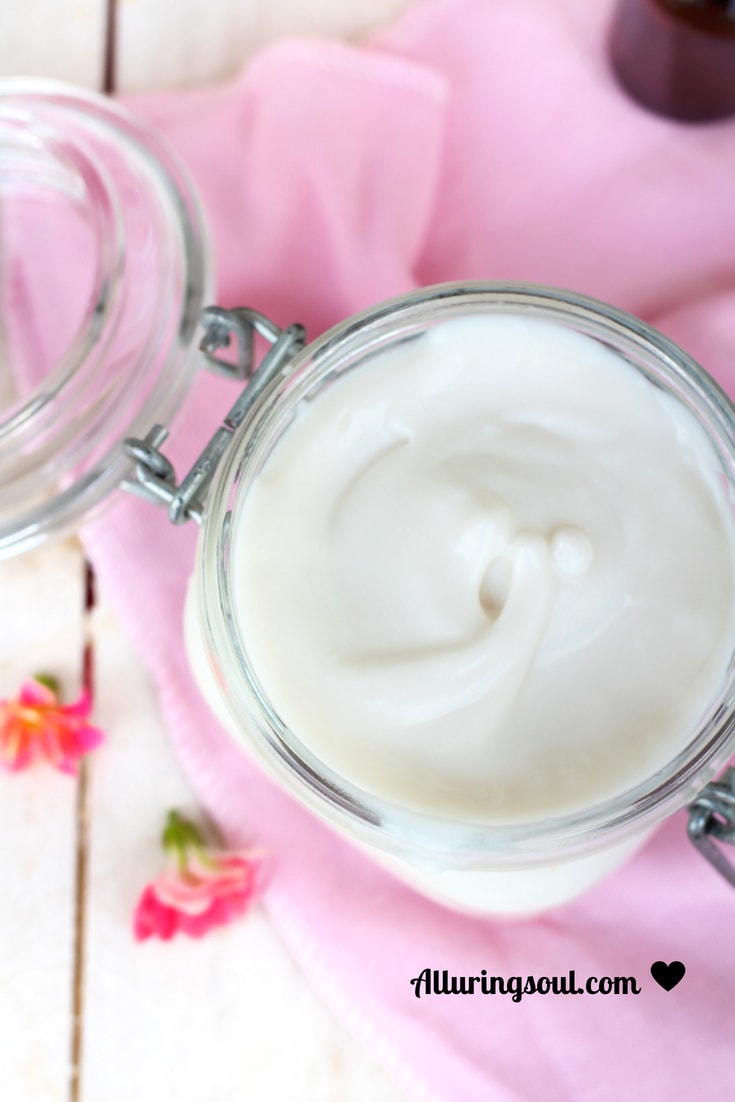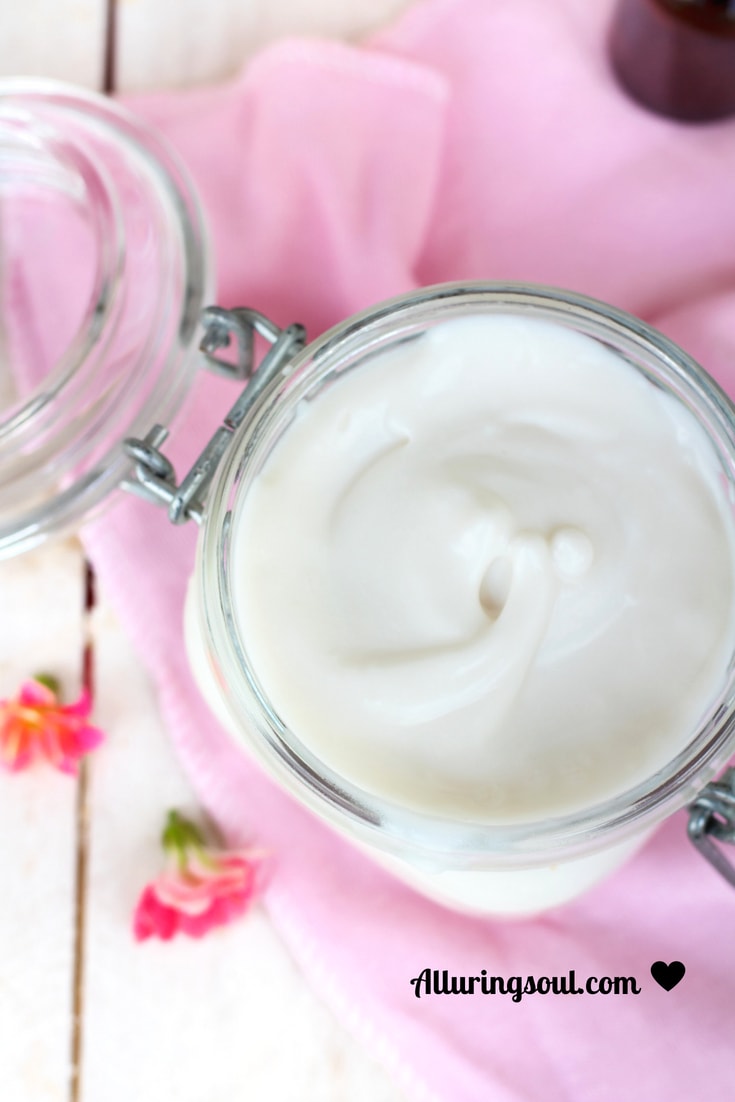 Ingredients
How To Apply
Mix all the ingredients in a bowl and make a spreadable hair mask.
Make partitions of your hair and apply the mask on the scalp and hair with your hand or brush and wear a shower cap.
Keep it overnight or for 1 hour and wash it off with natural or organic shampoo.
Do this remedy for twice a week to get soft and manageable hair.
Benefits Of Coconut Milk Hair Mask
Coconut Milk is rich in vitamins C, E, B as well as calcium, iron, and magnesium. This is particularly beneficial for restoring dry, damaged, weakened and brittle hair as well as split ends.
Castor and rosemary oil fill in the damaged gaps of keratin in the hair shaft. They increase the tensile strength of the hair, making it less prone to splitting and breakage and honey seals the moisture in your hair, keeping it conditioned.
---
3. Banana Hair Mask For Split Ends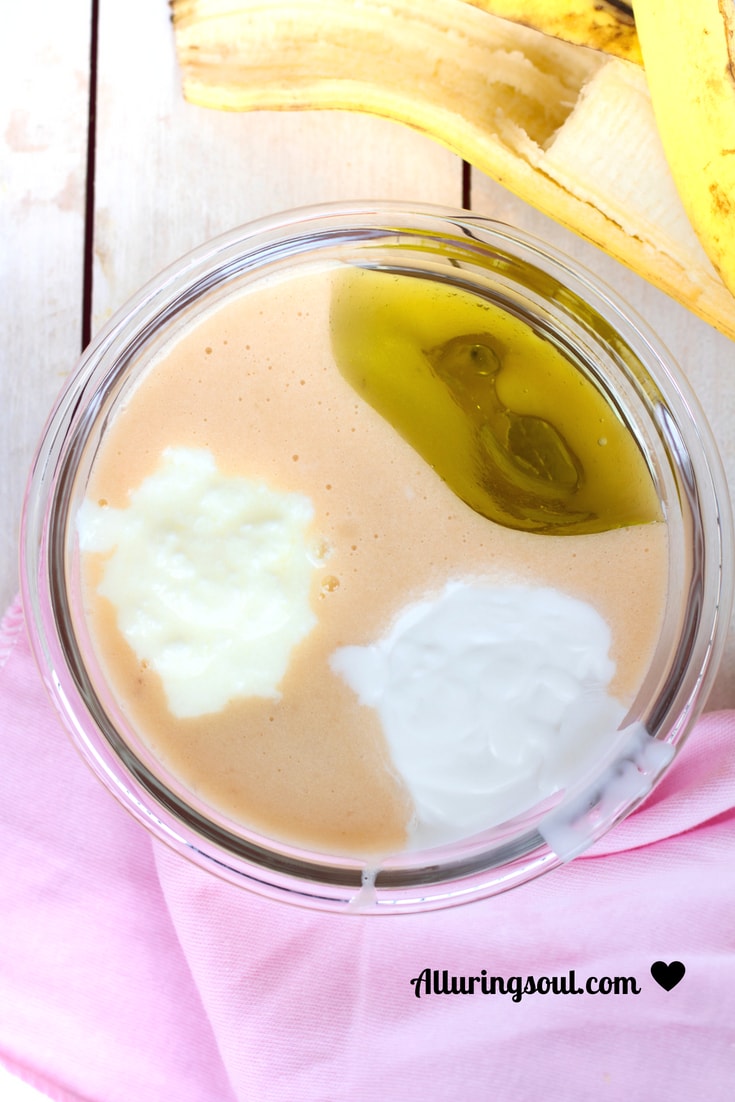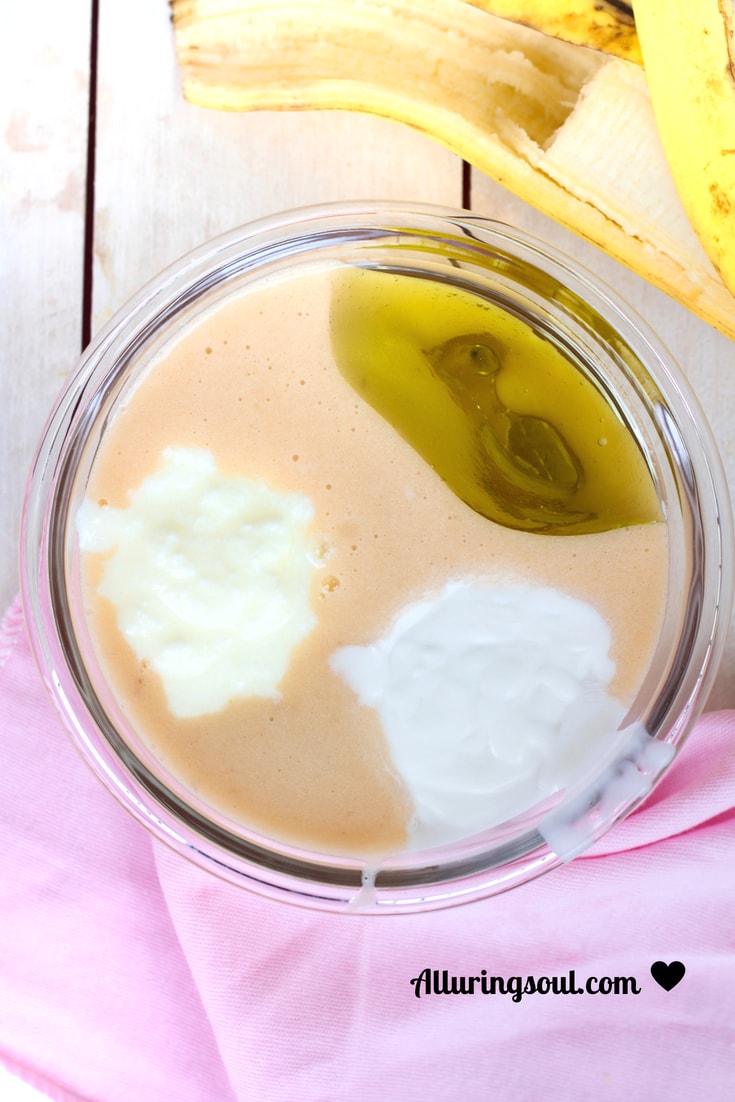 How To Make
Put banana and aloe vera juice into the blender and blend until no banana chunks are left.
Now, strain the banana liquid through a strainer to avoid any banana chunks.
Then, add yogurt, coconut milk, and almond oil to the banana mixture and make a liquidy paste.
How To Apply
Make a partition of your hair with your hand and apply the banana hair mask to the scalp and hairs.
Cover your hair and scalp with hair mask completely and wear a shower cap.
Rinse it off after 30-40 minutes with normal water.
Repeat it at least once in a week.
Benefits Of Banana Hair Mask
The Vitamin E of banana is one of the most vital vitamins for healthy hair, it's an antioxidant that repairs and builds tissue, which is essential for healthy hair growth. It increases blood circulation, boosts oxygen supply, and repairs damaged hair follicles. Banana makes the hair shinier and improves their texture.
Almond oil and coconut milk accelerate blood circulation to the scalp, hence increasing hair growth. It works on nourishing the scalp and strengthening the roots with the help of essential nutrients.
Yogurt and aloe vera juice are effective home remedies to add that lustrous sheen to dry and dull looking hair.
---
4. Aloe Vera Hair Mask For Split Ends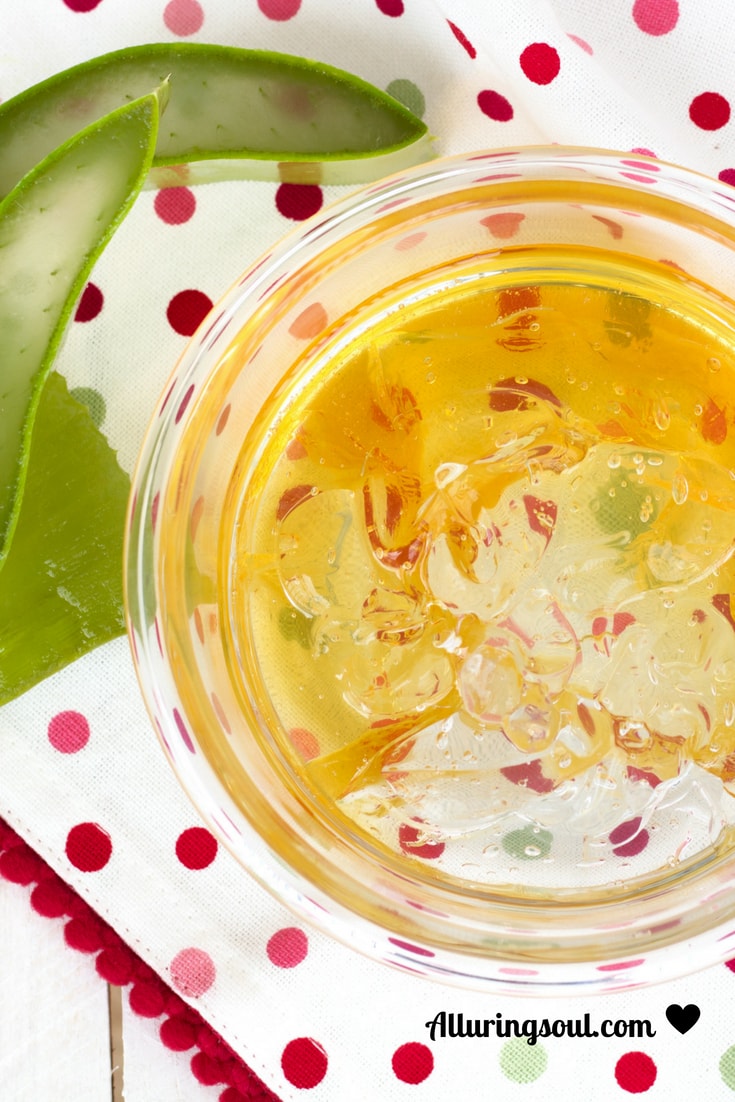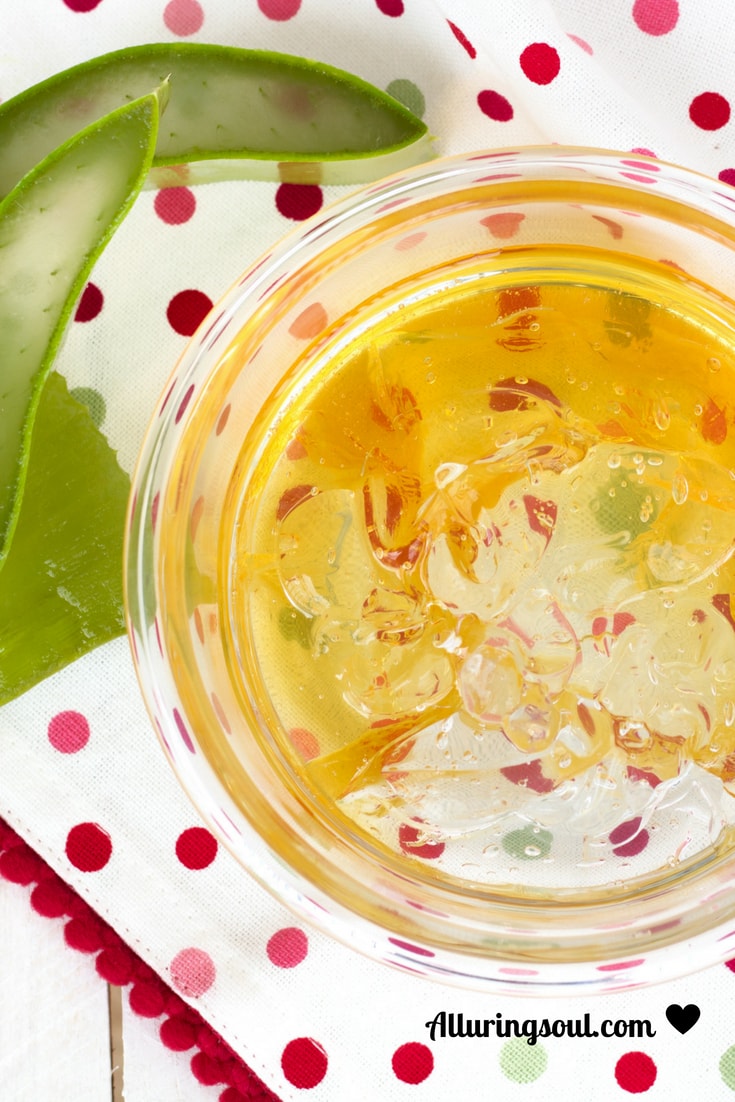 Ingredients
How To Make
Take aloe vera gel as per your hair length and density and 2-3 tablespoons of organic coconut oil.
Now, mix 2 tablespoons of honey with aloe and coconut oil.
Mix well and make a semi-liquid paste.
How To Apply
Apply aloe vera hair mask to your cleansed scalp and hair.
Cover your hair with a shower cap so that this hair mask doesn't ruin your t-shirt and rinse it off with a mild shampoo after 40-45 minutes.
Repeat this for at least once in a week.
Benefits Of Aloe Vera Hair Mask
Vitamin A present in aloe vera helps to produce healthy sebum, an oily substance secreted by the scalp, which keeps hair from drying out and breaking off. In addition, Vitamin A fights free radicals that weigh your hair down. It moisturizes scalp and hair deeply.
Coconut oil has the moisturizing and antiseptic properties which make hairs soft and kill the bacteria causing hair loss. Honey works as a natural conditioner and gives moisture from the atmosphere to your hair.
---
5. Hot Oil Hair Mask For Split Ends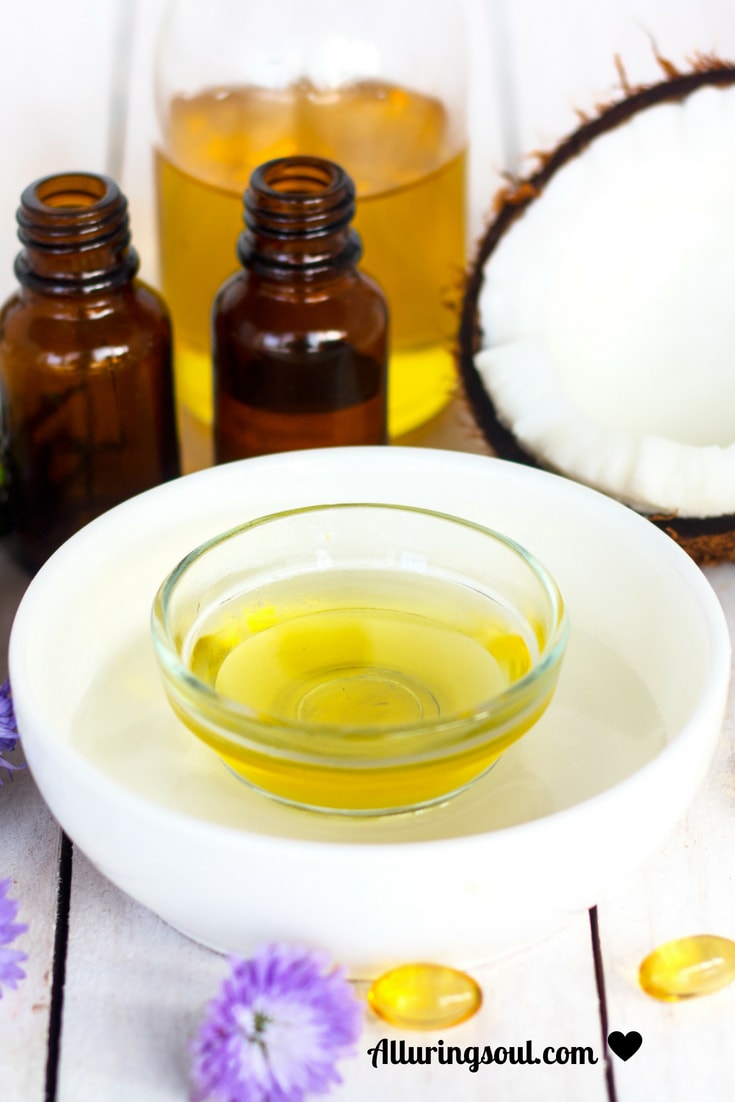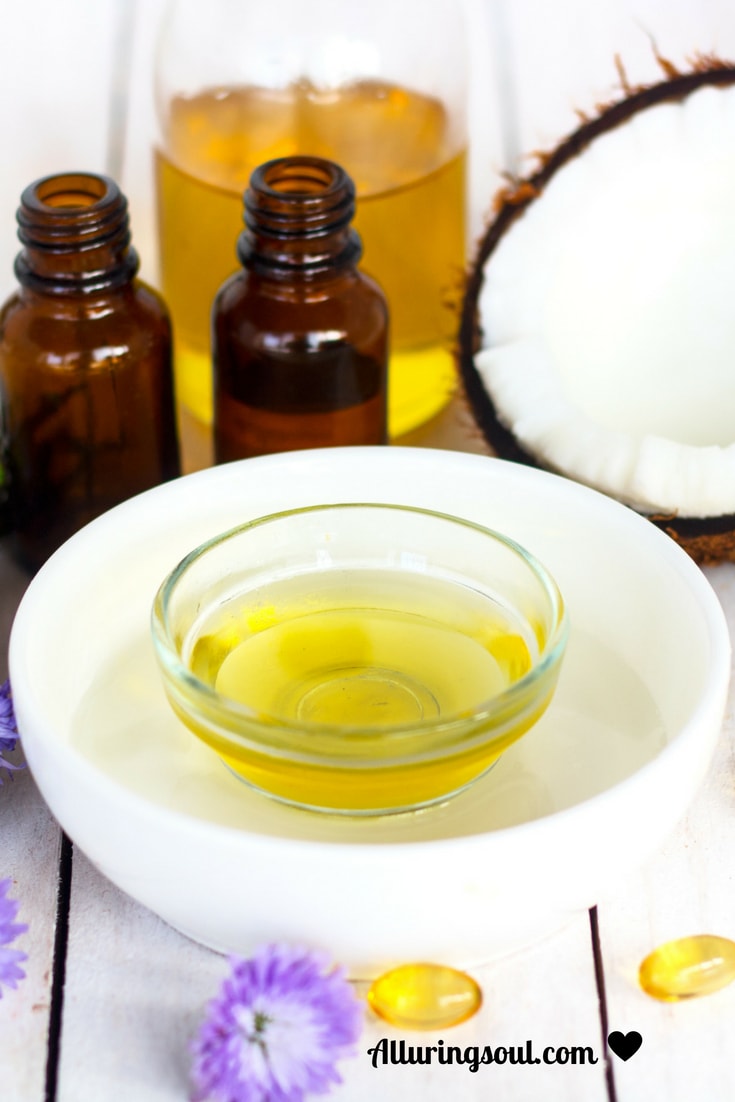 Ingredients
How To Make
Using a double boiler system, melt the coconut oil and then add almond and castor oil. Mix them well.
Don't overheat the oil, it should be warm when you apply it to your scalp and hair.
Now add essential oil and mix well.
How To Apply
Make a partition of your hair with your hand and apply the warm oil to the scalp and to your hairs too.
Gently massage the scalp with your fingertips for 10 minutes.
Leave the oil in your hair overnight. You can wash it off the next morning. Or wash it off with mild herbal or natural shampoo after 30-40 minutes.
Repeat it  2 times a week.
Benefits Of Hot Oil Hair Mask
 Hot oil treatments are great for any hair type and are like a spa for your tresses. They help to strengthen and prevent dry, brittle hair and also split ends.
Coconut and castor oil help reduce breakage, excessive shedding, and dry scalp. Almond oil is known to be a carrier protein that helps binds to each strand to help seal and lock the moisture into your hair. Lavender oil keeps the hair moisturized free from frizziness.
Hot oil treatments can help prevent frizz without weighing your hair down. They also help to seal the ends of your hair which in turn prevents split ends.
---