Coffee is one of the most popular beverages that people drink to energize themselves. But, do you know coffee can enhance your skin's beauty. Coffee is the most popular ingredient in the cosmetic industry too. There many products in the market which have coffee as the main ingredient in it like face cream, lotion, scrubs, soaps and much more. So, why not can we use it as a face mask to reap maximum benefits from it? Yes, Coffee Face Mask can be more powerful and effective on your skin if it is used on regular and the best part is, you are not feeding your skin the harmful chemicals.
Related Posts –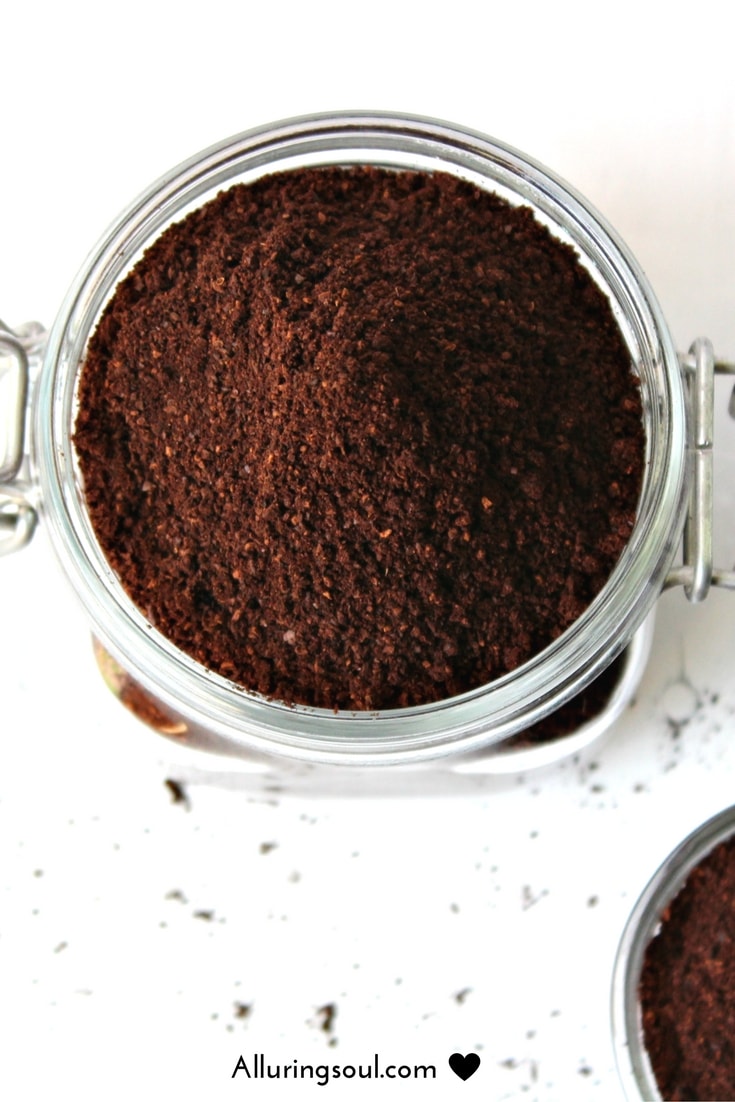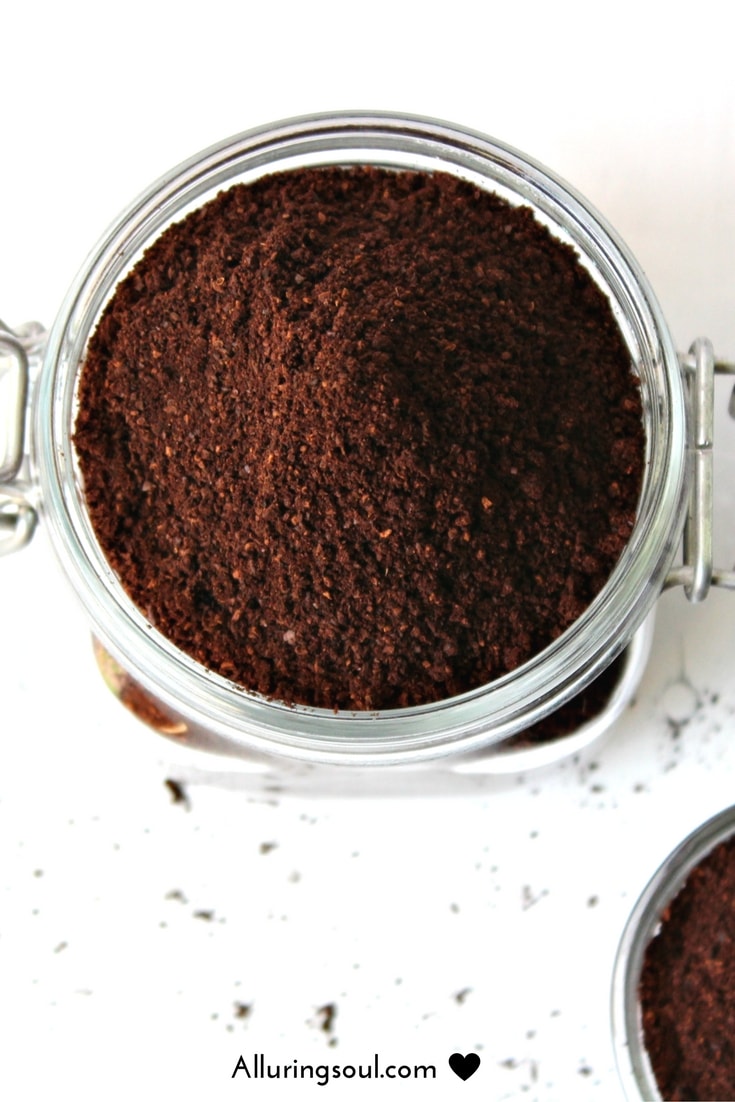 ---
Why is the coffee face mask good for our skin?
Coffee is good for our skin because of its richness in caffeine and antioxidants. This is the reason why cosmetic industry is incorporating caffeine as the main ingredient in their products. It can reduce the appearances of wrinkles and fine lines. The antioxidants attack free radicals damaging our skin and improves skin's elasticity.
Caffeine also possesses anti-inflammatory property which can reduce the inflammation and calm redness of the skin. Due to this property, it treats puffy eyes and dark circles too. It can repair damages done by the UV rays and make the skin healthy. It exfoliates the dead skin cells and helps to regenerate the new cells. Due to this, it also helps to remove cellulite from the skin by dehydrating fatty cells and improves blood circulation in the skin to remove it.
Related Post – 12 Honey Face Mask For Naturally Clear And Glowing Skin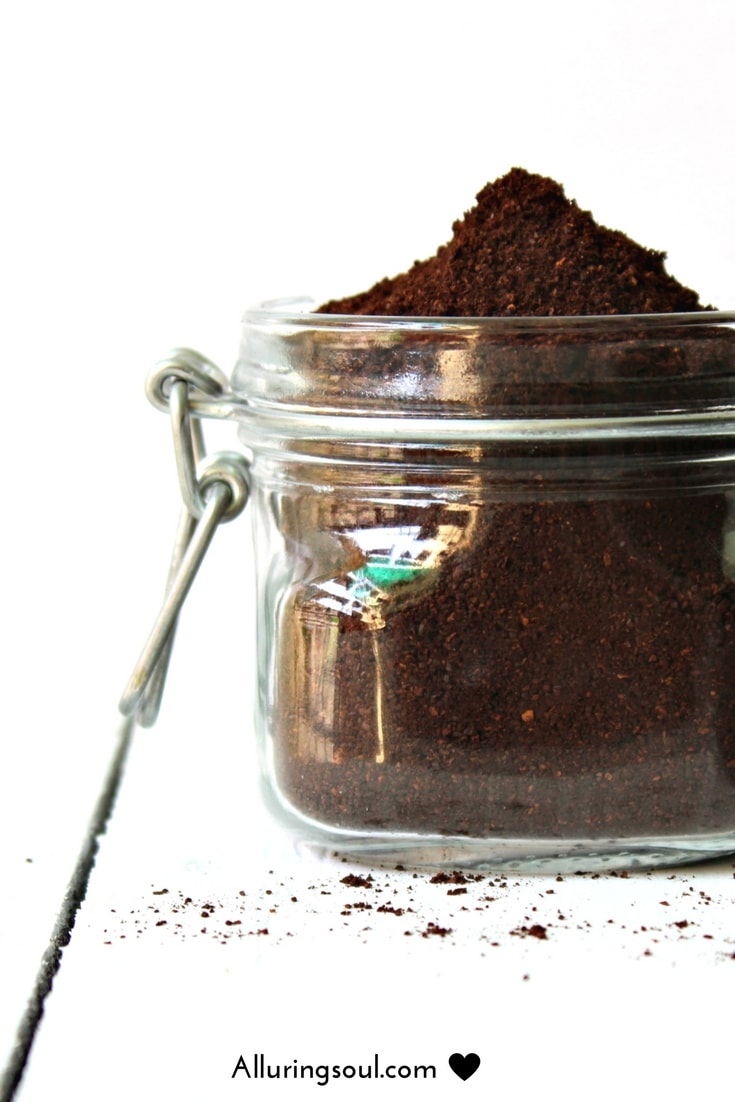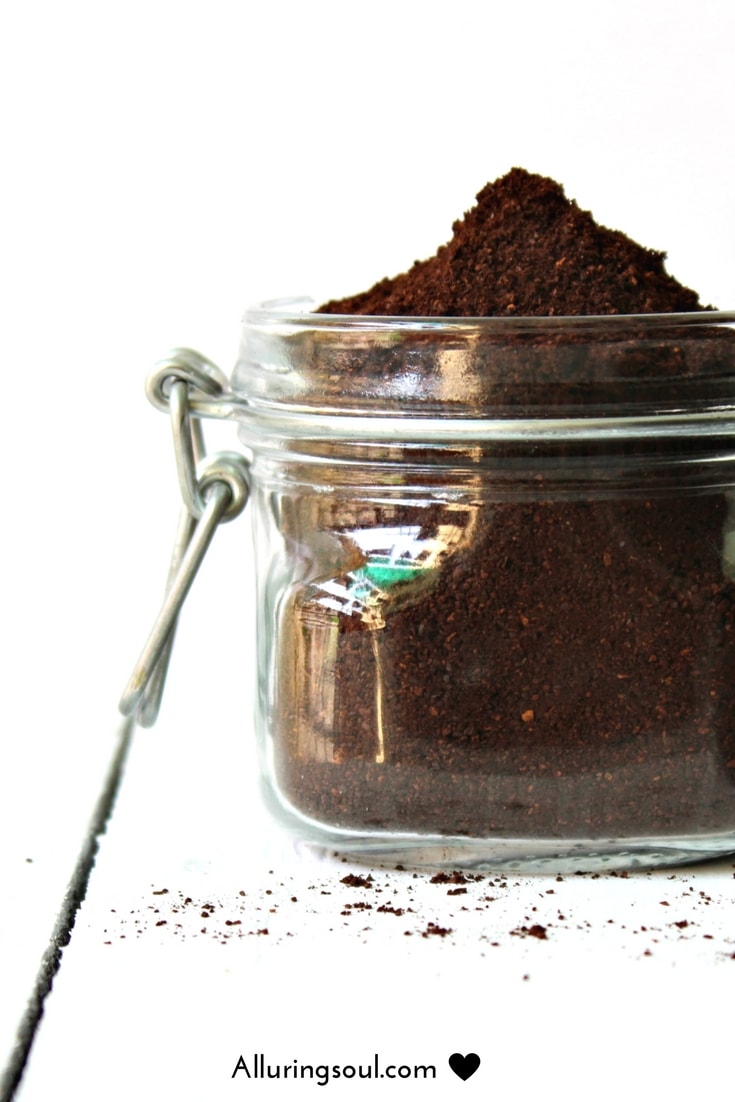 ---
How can I apply coffee as a face mask?
There are many ways to apply coffee on your face but some people told me their recipes and the best part is, it works for them. Some of the simplest and quick recipes are
1) Coffee face mask for smooth and clear skin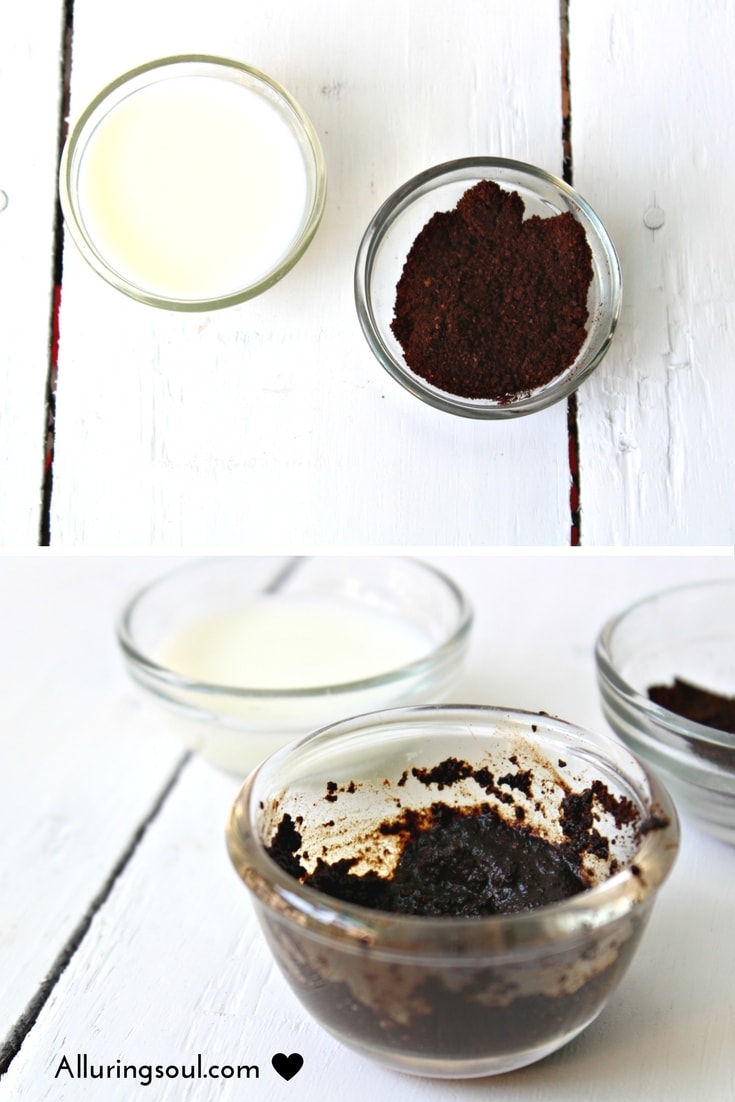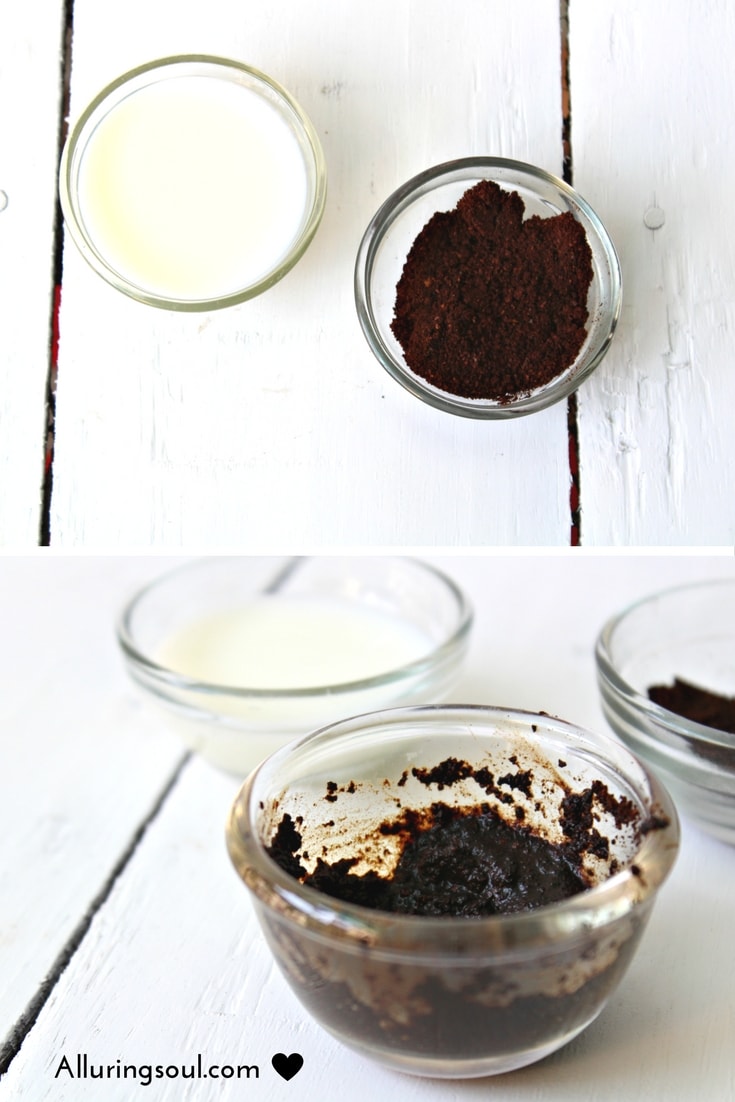 Ingredients
How to apply
Mix and make a spreadable paste and apply it on cleansed face. If you are using coffee grounds then let the mixture sit for 3-5 minutes. Gently massage the coffee face mask onto face and let dry for 15-20 minutes. Then rinse it off with cold water while massaging gently for 1-2 minutes to exfoliate any dead skin cells from the face. Repeat it for 2-3 times in a week. The mixture of coffee and milk will leave your skin clear from dirt and dead skin cells and makes skin soft and smooth. It will also calm your skin's redness and reduce inflammation of the skin.
Note: you can apply it as an eye mask for puffy eyes. It can help you to reduce inflammation of the skin.
Related Post – Aloe Vera face mask for Bright And Beautiful Skin
2) Coffee face mask for bright and glowing skin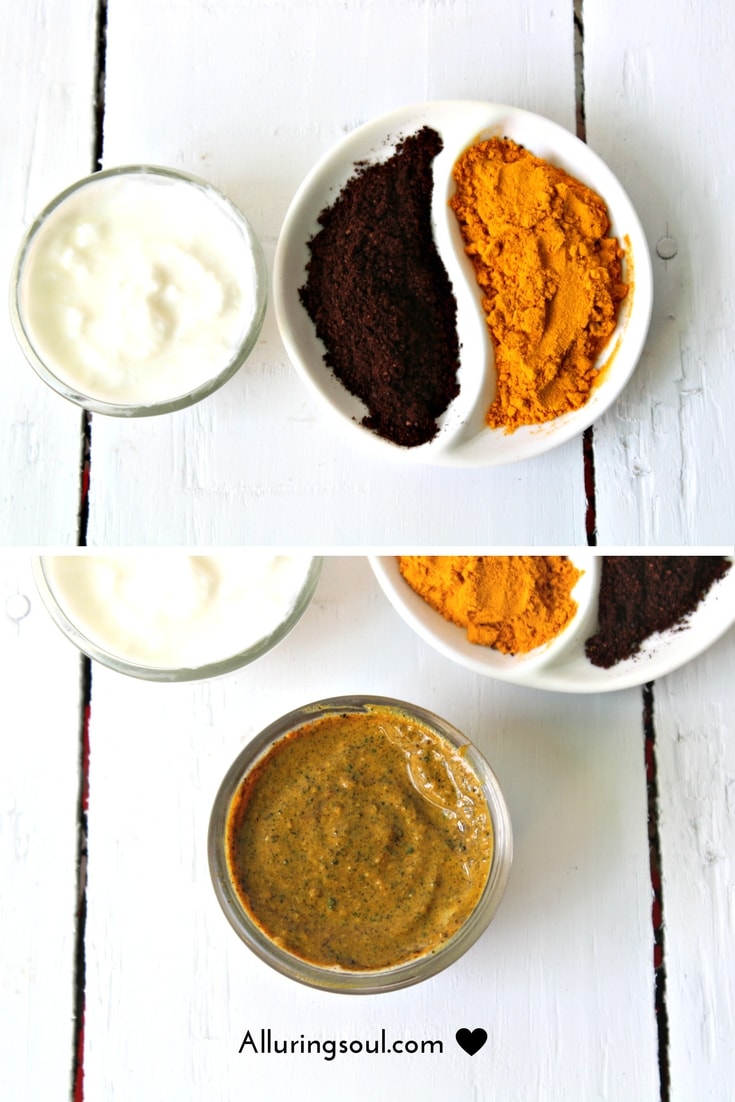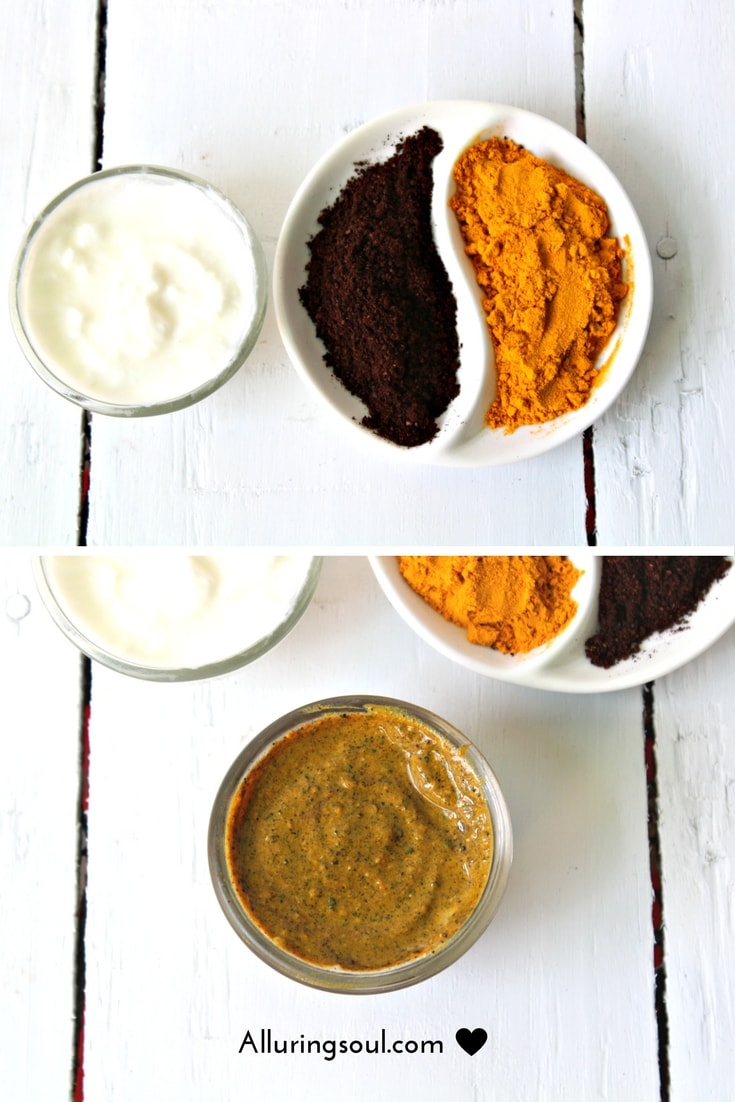 Ingredients
How to apply
Mix all the ingredients and apply it on your cleansed face. Keep it for 20 minutes on your face and then rinse it off with normal water, massaging gently for 2 minutes to removes the dirt and dead cells from skin. Repeat it 2-3 times in a week for fast result.
Vitamin C present in turmeric will lighten the dark spots and patches and coffee and turmeric both will maintain the skin firmness and tautness by building up collagen. The lactic acid(AHAs) present in yogurt helps reduce acne breakouts and the appearance of wrinkles and other signs of aging and hydrates, nourishes, and lubricates the skin.
Related Post – Turmeric Face Mask For Glowing And Beautiful Skin
3) Coffee face mask for firm and tight skin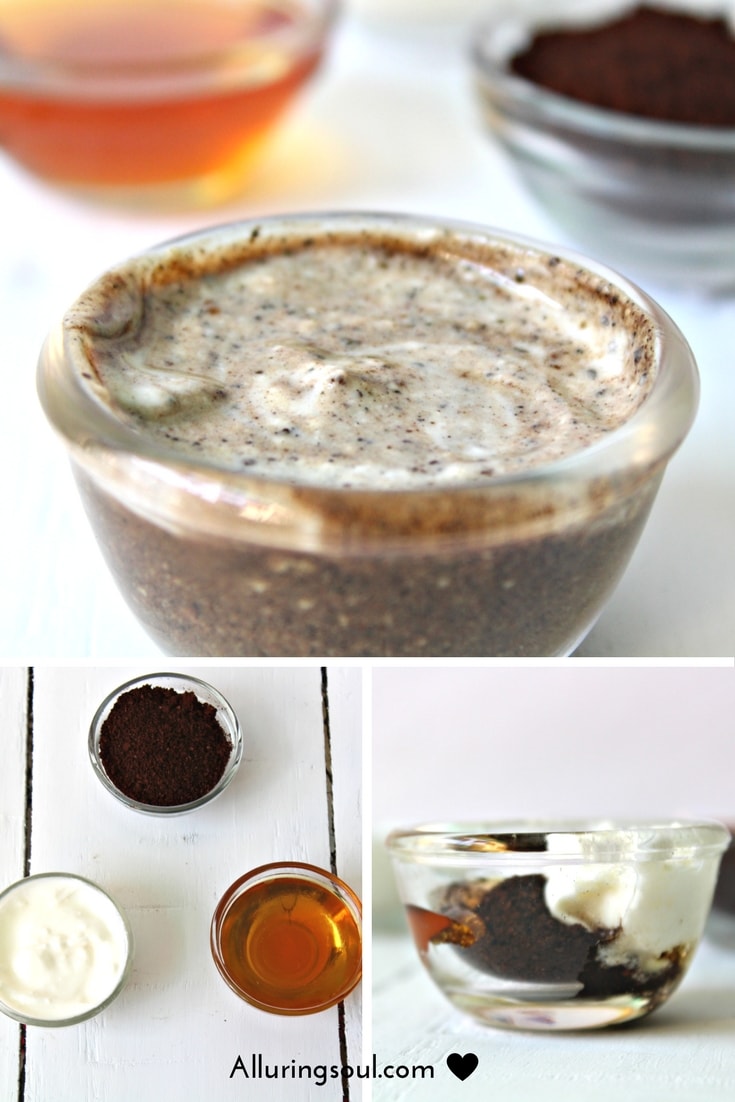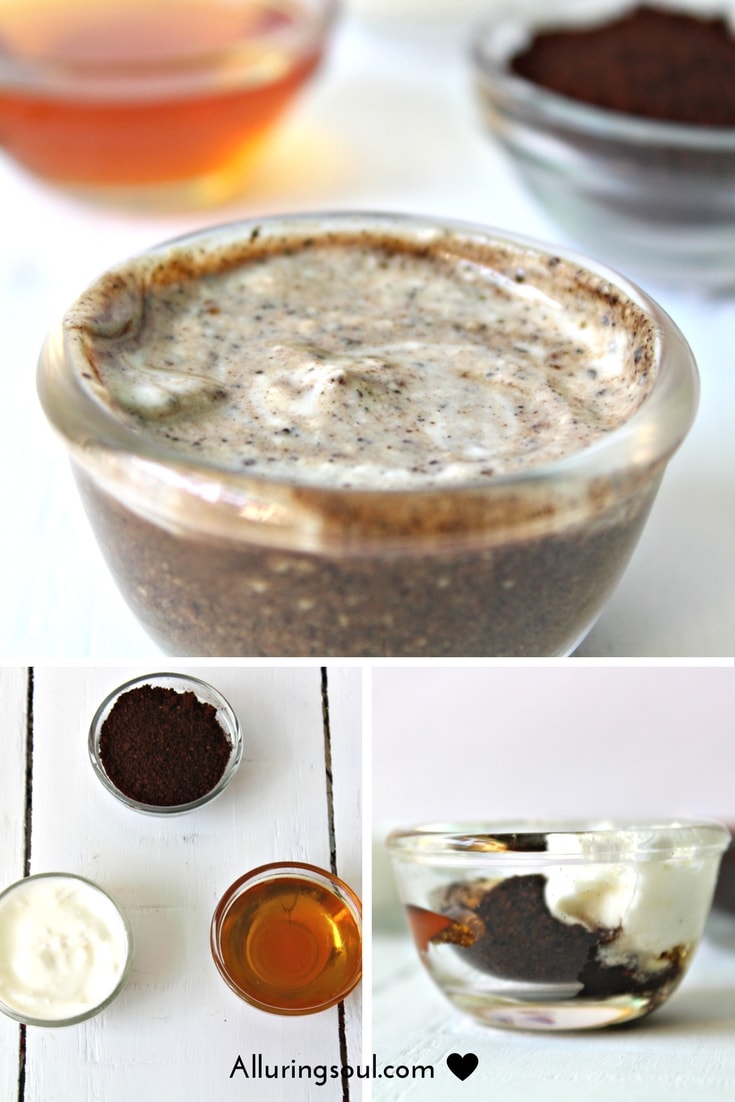 Ingredients
How to apply
Mix all the ingredients and apply it on your cleansed face. Let it be on your face for 20 minutes and then rinse it off with normal water, massaging gently for 2 minutes to removes the dirt and dead cells from skin. Repeat it 2-3 times in a week for best result.
A mixture of 3 superfoods of skin can help you to exfoliate dead skin cells. Coffee and yogurt have the antioxidant property help fight signs of aging like wrinkles and tightens the skin. Also, it regenerates skin cells fast and is good for youthful radiant skin which also contributes in slowing down the aging process of the skin. Honey has an antibacterial property which can protect you from harmful, skin damaging bacteria and also moisturize and nourish your skin.
Related Post – 3 DIY Banana Face Mask For Acne, Wrinkles & Bright Skin
---
Other Skin Care Recipes Using Coffee
1. Coffee Under Eye Cream For Wrinkles & Puffy Eyes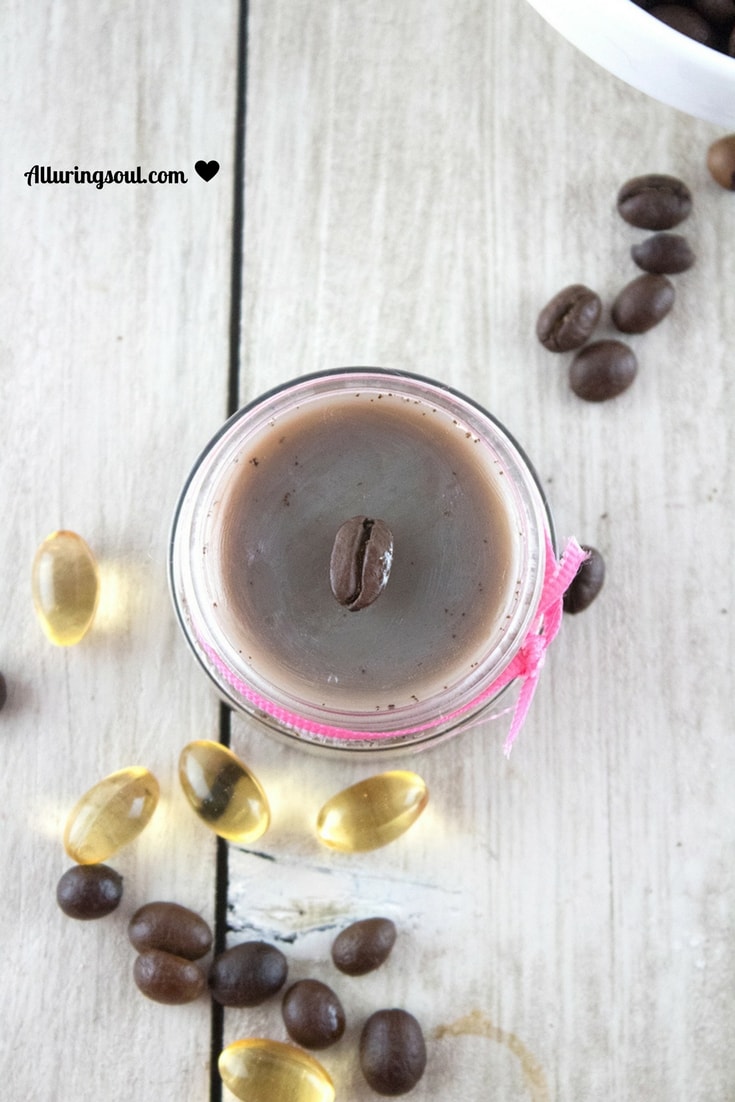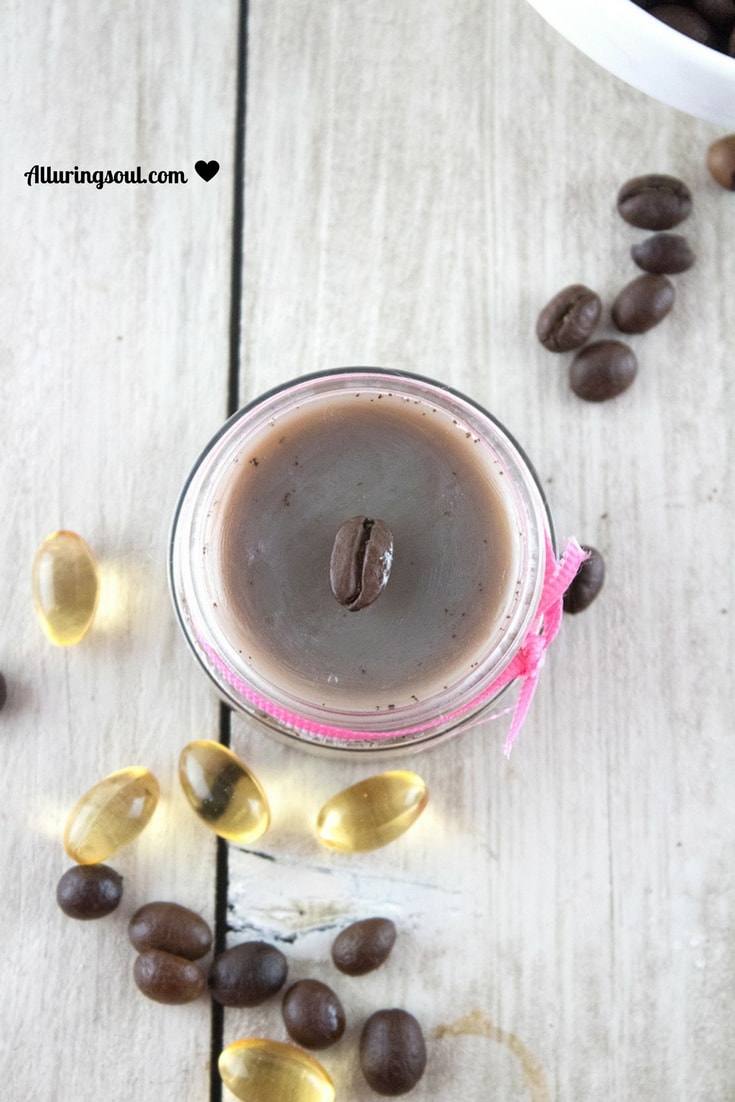 Ingredients
Coffee removes the free radicals from the skin with the help of effective antioxidant and makes reduces the wrinkles and fine lines. Regular application of coffee can tighten your skin and brighten your skin.
---
2. Coffee Face And Body Scrub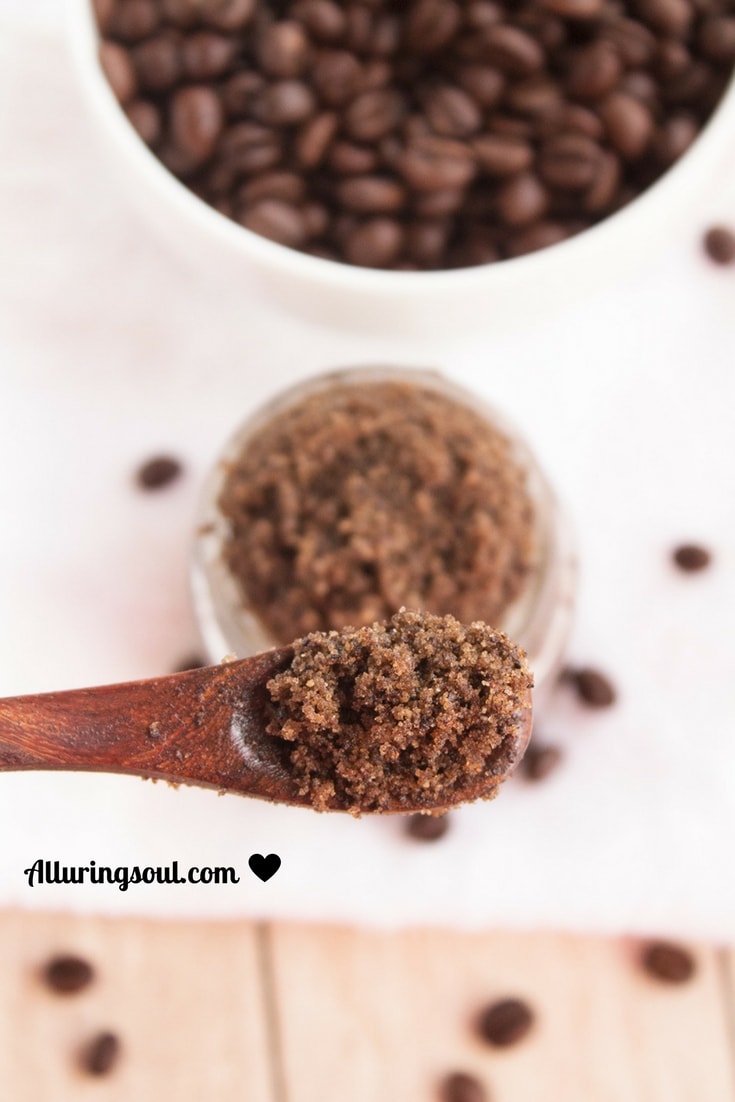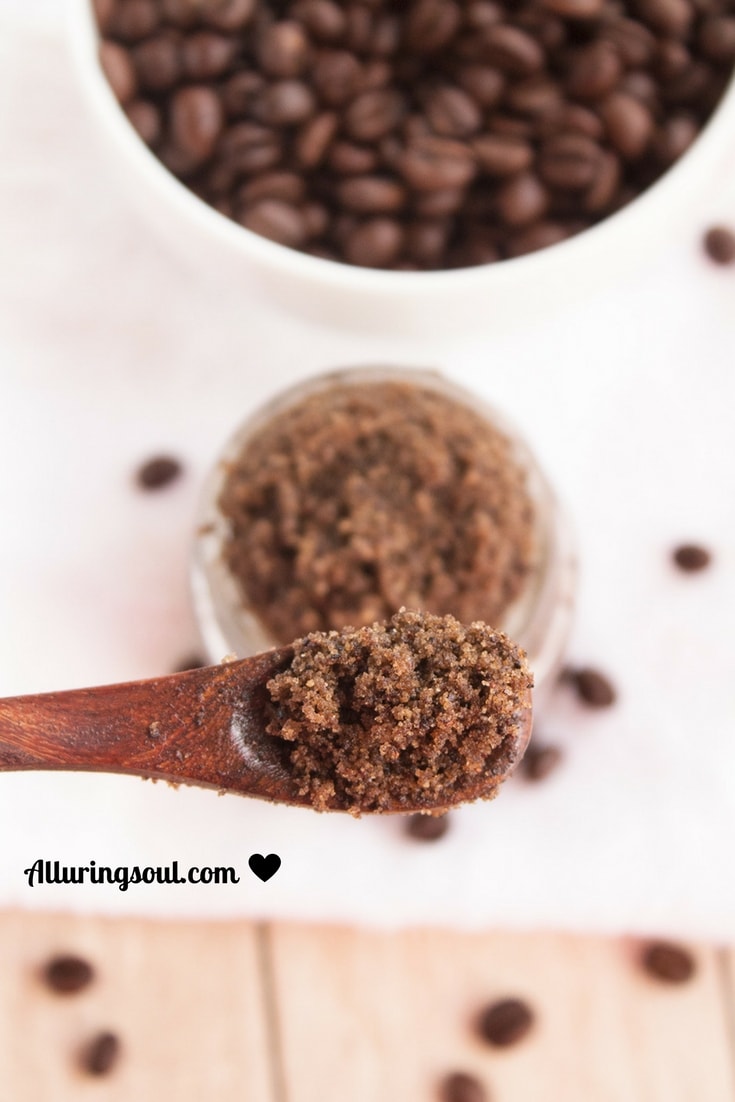 Ingredients
Gently massage the mixture onto your body in a circular motion before going for the shower. After your shower, pat your skin and apply moisturizer.
---
3. Coffee Massage Oil For Face And Body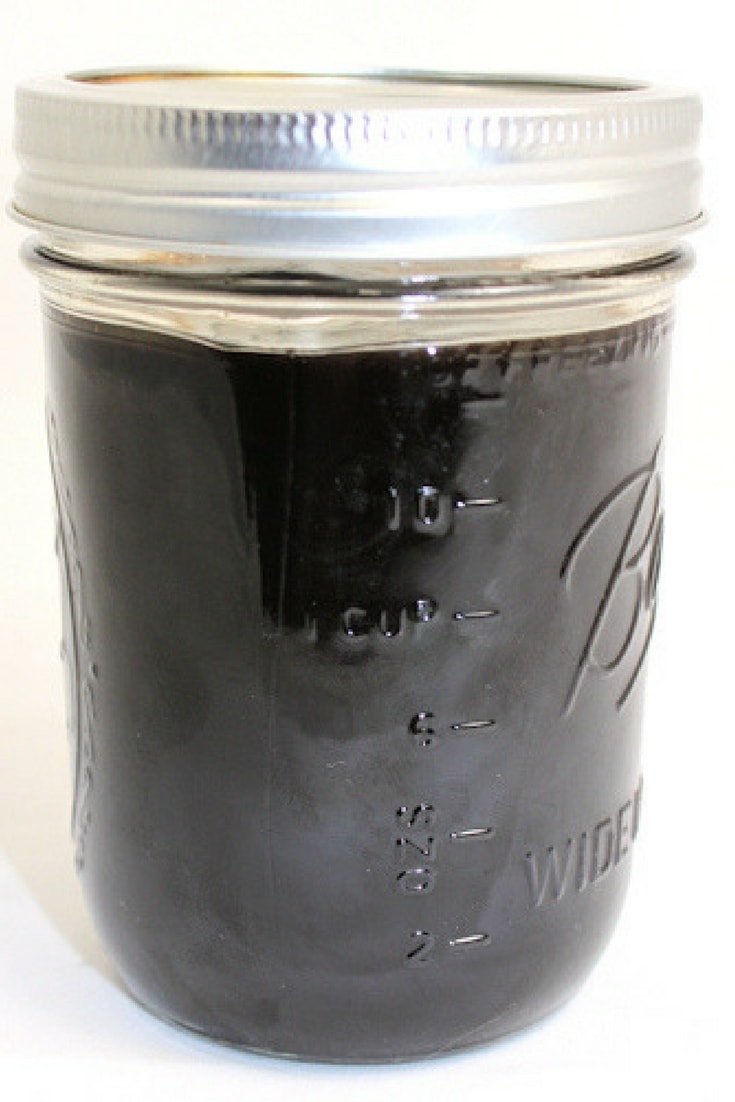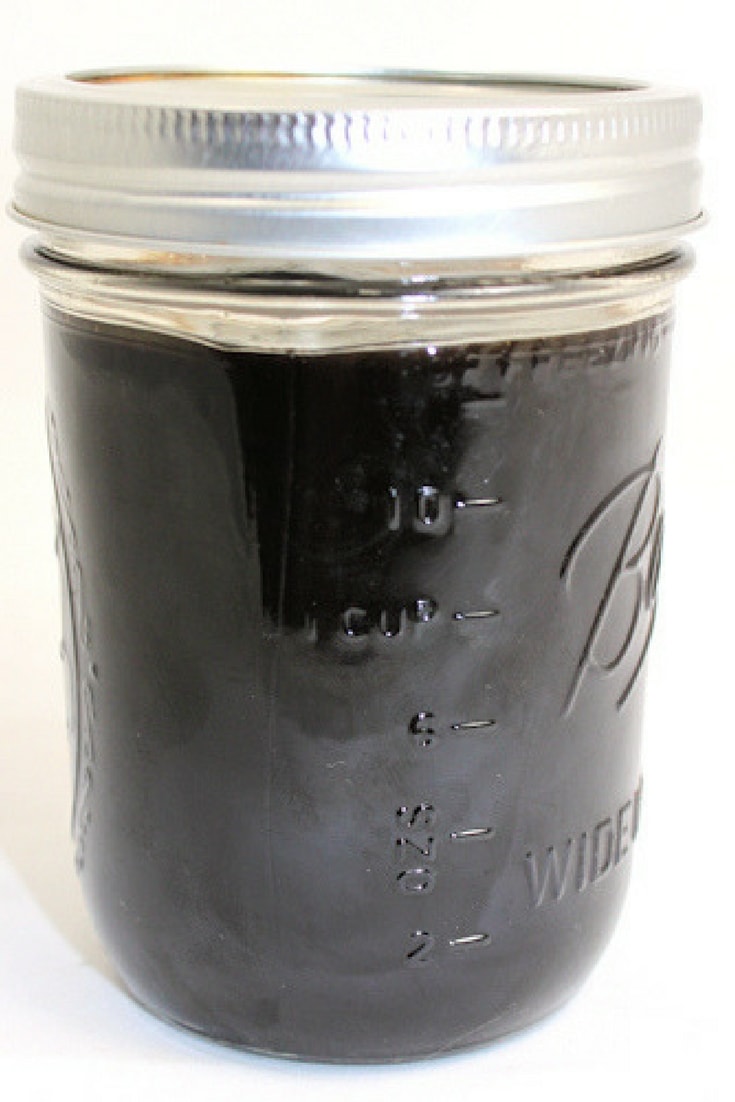 Ingredients
How To Make
In a jar, combine all ingredients.
Put the lid on and shake well.
Store for 3 weeks or up to a month, shaking every day or two.
But be sure to shake it daily or on every alternate day.
At the end of 3 weeks, strain through a cheesecloth or coffee filter.
This coffee infused oil can be used as a light and moisturizing face or body oil, and a delightful massage oil to treat stretch marks and cellulite. Use it as an eye oil to lighten dark circles, brighten and firm the under eye area.
---
4. Coffee Lip Scrub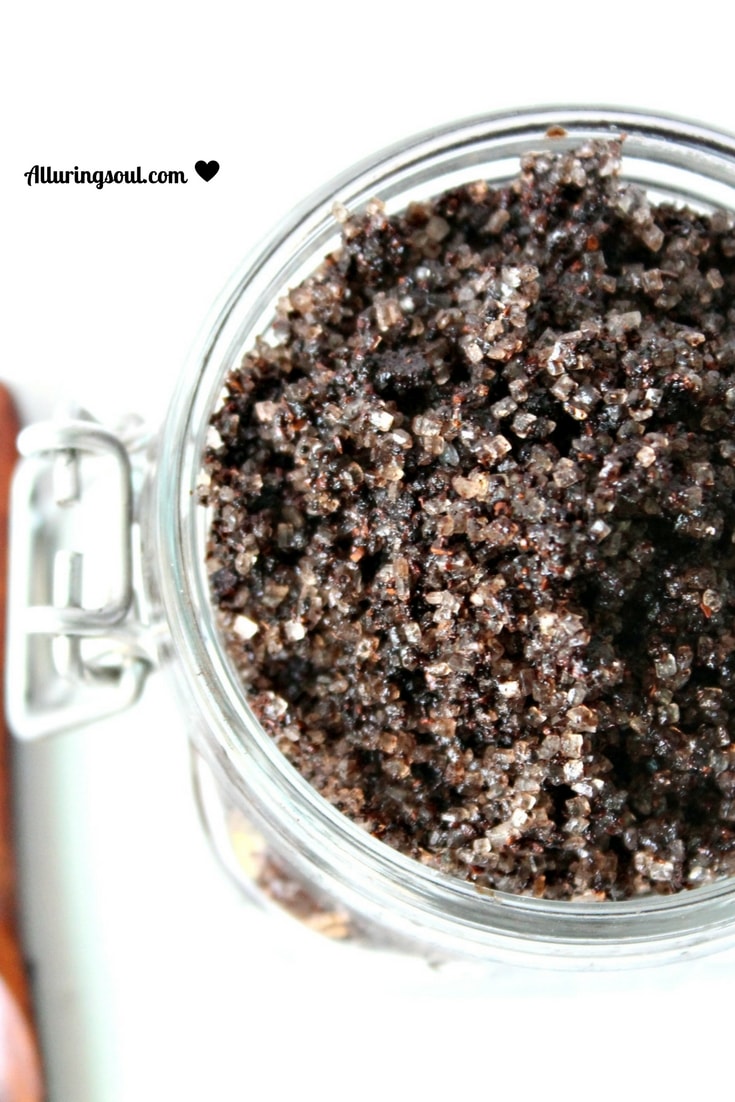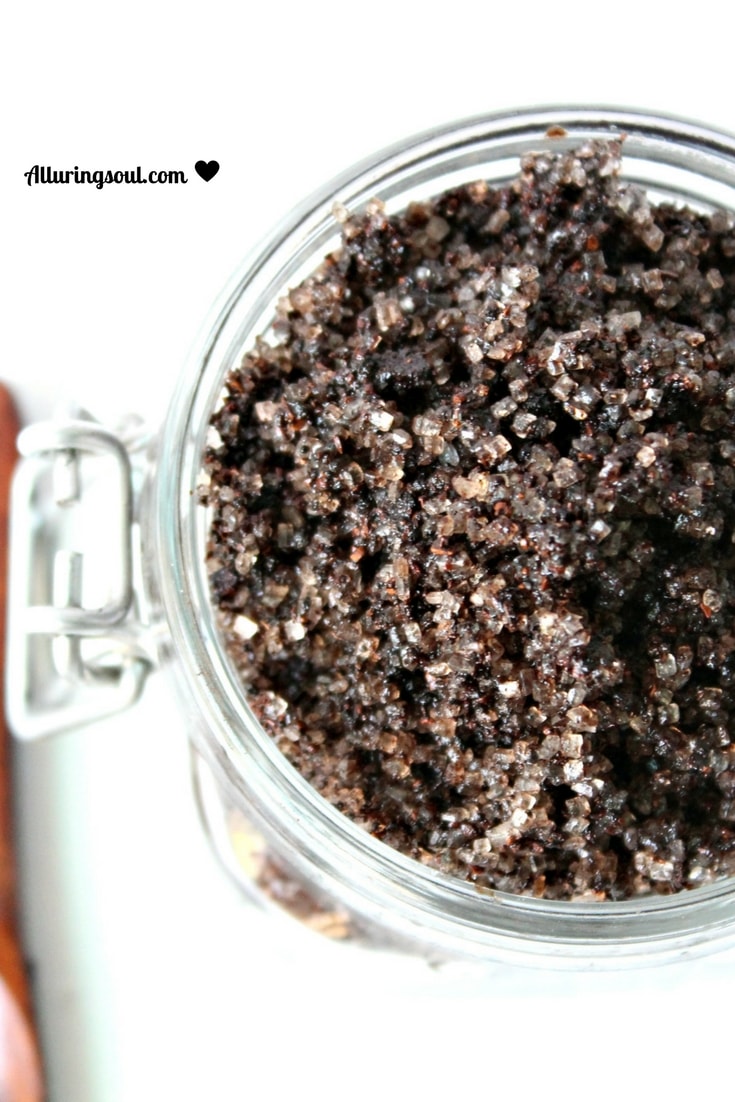 Ingredients
Mix all ingredients in a bowl and make a smooth lip scrub. Gently rub the mixture on your lips in a circular motion for 30 seconds, then remove with a wet washcloth
This lip scrub removes dry skin, dead cells and makes lips smooth and pink.
---
Note:
You might feel a slight tingling on your face from the coffee face mask due to large open pores or acne, but it should not cause any irritation or discomfort but please remove it right away if you experience any discomfort or burning sensation. Everyone's skin is different and reacts differently with different natural ingredients.
Need more inspiration for natural skincare and haircare – Checkout my list of best natural and organic products here. All my favorites in one spot.
---