I love this soothing face mask which not only calms my sun-irritated skin but also provide essential nutrients that my skin requires to be healthy. Many people have sensitive skin and long sun exposure can not only result in dull, dehydrated skin but also remove its luster and shine. The harmful rays of the sun can make skin look darker than usual, red and irritated. But these 2 DIY soothing face mask can help you to calm sunburnt skin as well as removes all the dead cell that makes skin darker than usual. Let's take a look at what are those face masks and their benefits.
---
Procedure of Soothing Face Mask To Help Sunburnt Skin
1. Cooling Cumber and Mint Face mask
Ingredients
Few fresh mint leaves
A quarter of medium-sized cucumber
1 tablespoon yogurt
Directions
Wash the cucumber well and cut it into small pieces. Put cucumber pieces and washed mint leaves in a blender and make a smooth paste. Do not add water as cucumber itself contains it.
Now mix yogurt and make a smooth spreadable paste.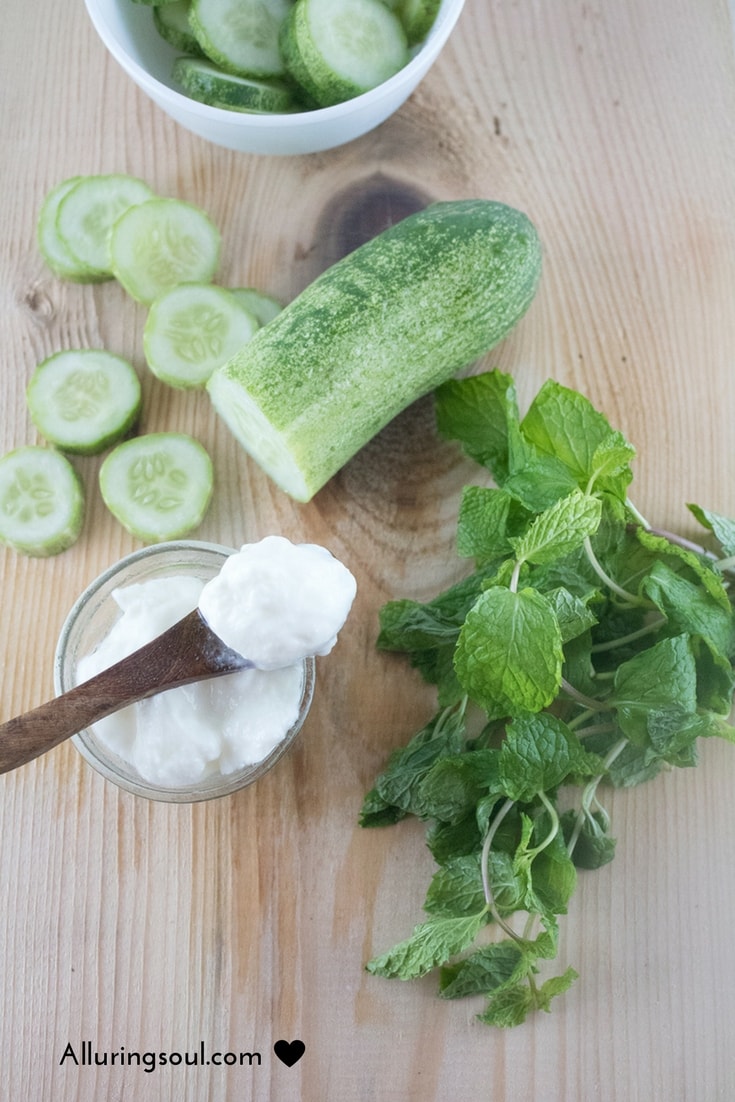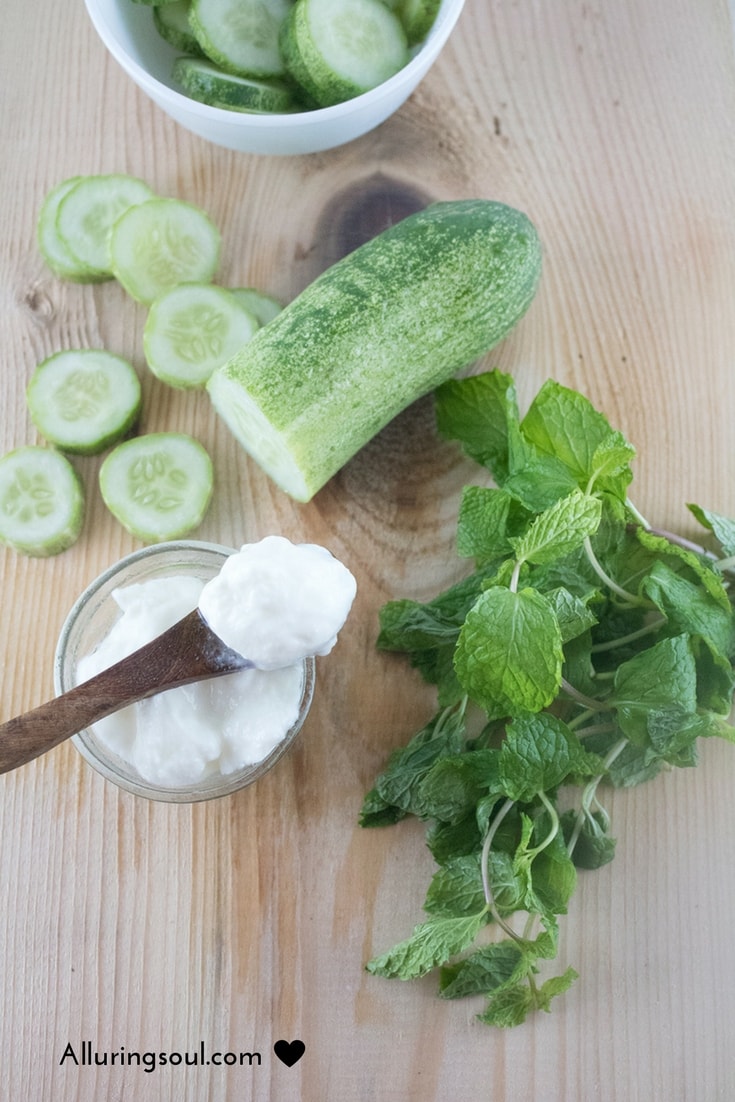 How to apply
Remove all your makeup(if any) and cleanse your face with a cleanser. Now apply the cucumber and mint face mask to all over your face and neck and leave it for 30 minutes. Wash it off with normal water or simply remove the mask with the help of the damp cloth. Apply moisturizer. Apply daily or 3-4 times in a week to help your sunburnt skin.
Mint is known for its anti-inflammatory properties. Therefore, using mint juice/paste on the skin can help soothe sunburn and other irritations. It also helps to soften and calm dry or itchy skin. It has an anti-acne element which dries up the acne & cleans up the pores. External application of crushed mint leaves can lighten the acne scar/blemish. The vitamin A helps in controlling the excessive oil that the skin produces which results in acne. It tones up the skin & removes the blackheads instantly. It has an antioxidant property which keeps the skin soft & supple.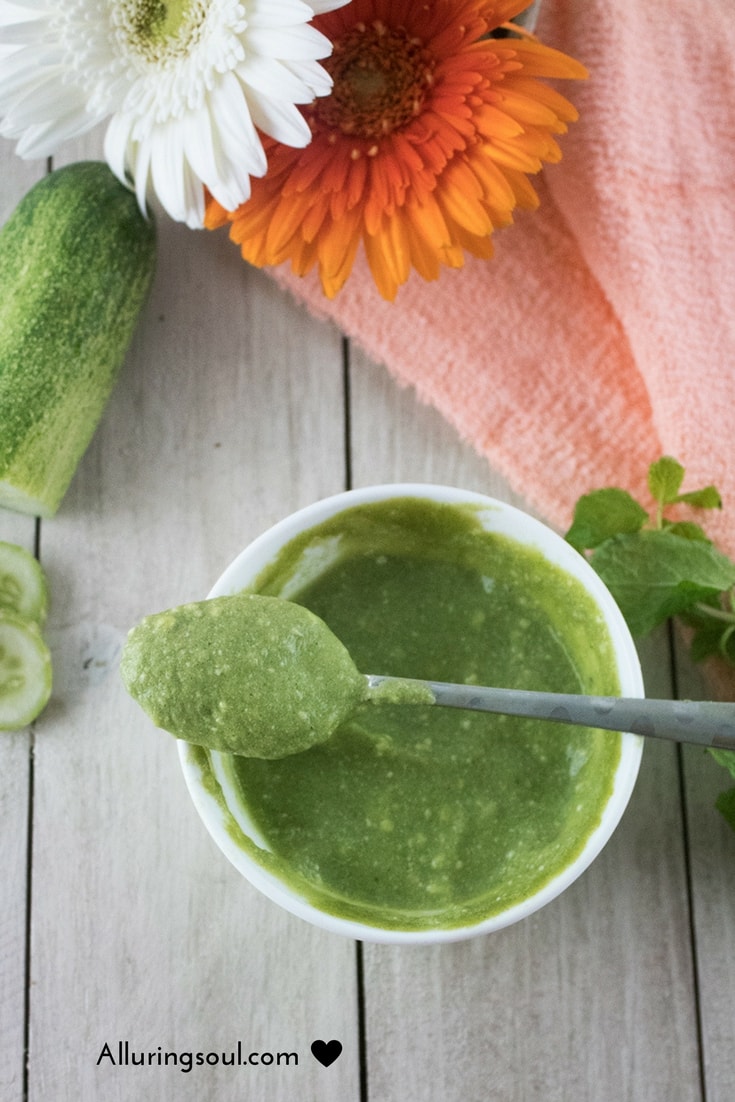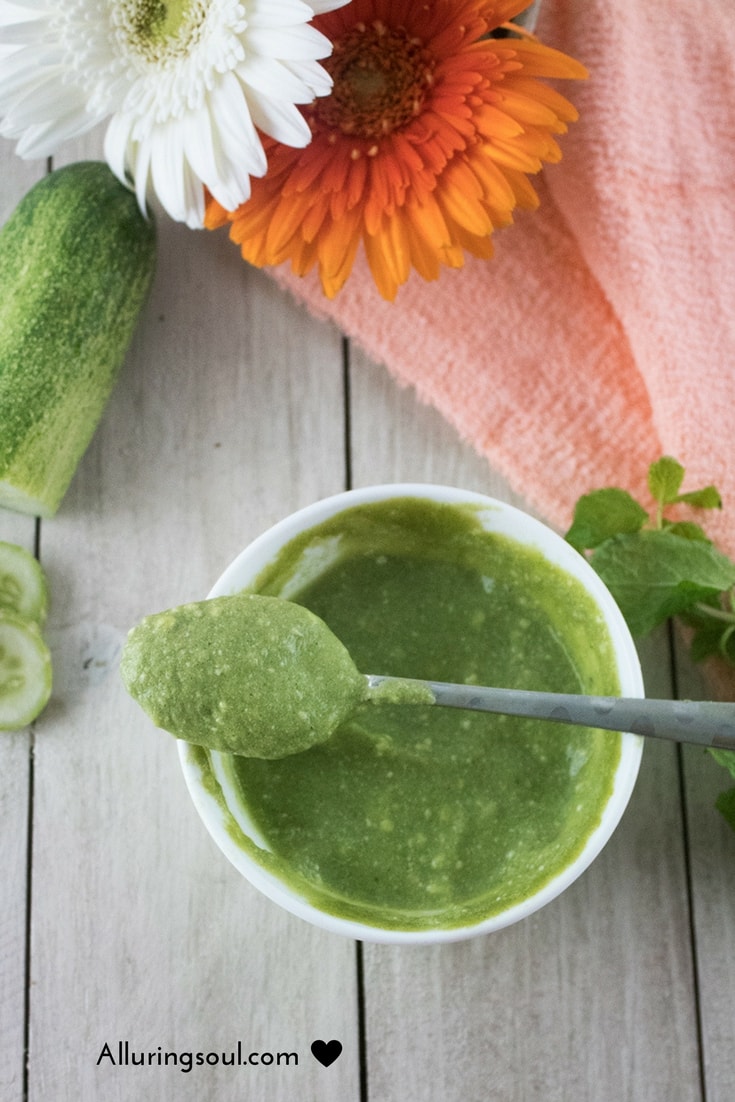 Cucumber has silica which is a rich source of nutrients that replenishes the skin. It also holds the connective tissue of skin tightly and acts as an anti-acne, anti-aging, and anti-wrinkle product. It also contains Vitamin A  which protects against UV damage and slows signs of aging by encouraging healthy skin cell production. It keeps the skin moisturized and hydrated internally. Apart from keeping the cells hydrated, it also supports the growth of new skin cells. It has the ability to reduce the puffiness of skin and calms the sun-irritated skin.
Yogurt helps fade blemishes and corrects uneven pigmentation because of its lactic acid content. Lactic acid removes the topmost layer of skin, which promotes the growth of new skin cells. It calms and cools down the red skin and deeply moisturizes the dry and flaky skin.
---
2. Aloe Vera face mask for sunburnt skin
Ingredients
2 tablespoon aloe vera gel
1 tablespoon yogurt
2 tablespoon gram flour
How to apply
Mix all the ingredients in a bowl and apply the aloe vera face mask to cleansed face and neck.  Give a gentle massage to your face and keep it for 30 minutes and rinse it off with normal water. Apply 3-4 times in a week to get the desired result.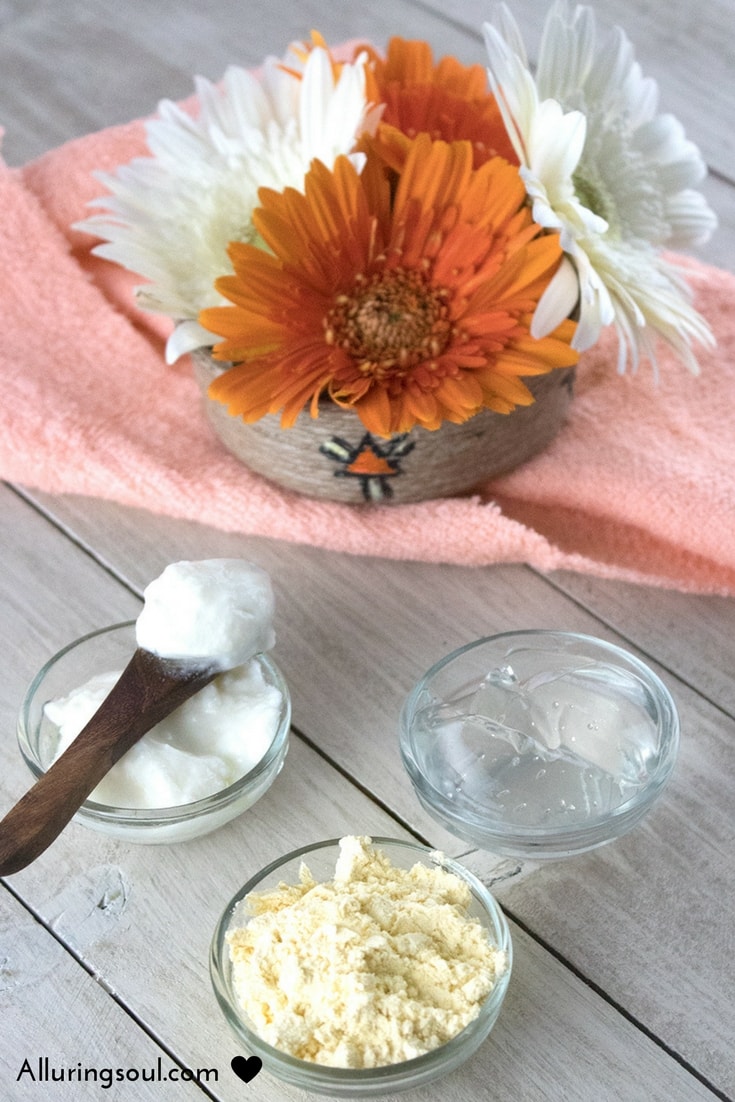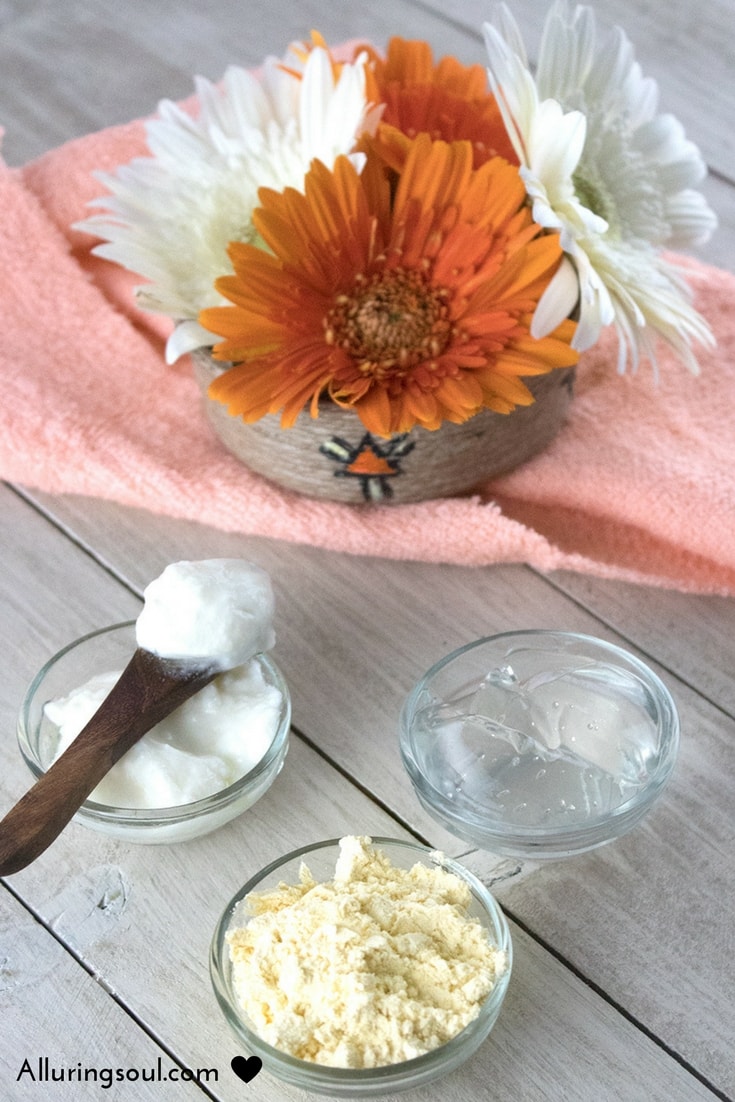 Gram Flour controls oil secretion and absorbs excess oil and sebum. It removes dirt and toxins from the deeper layer of the skin to enhance the natural glow. It helps to regulate the moisture, nourish and keep the skin soft and supple. The natural exfoliating properties of gram flour remove dead skin and encourage new cell production thus, helps to lighten skin.
Yogurt as already said above, it helps to calm down the sun-irritated skin and helps to lighten darkly pigmented skin due to sun exposure.
Aloe Vera is considered as the "burn plant," the perfect natural remedy for a bad sunburn. Initial research has shown aloe vera aids the skin in healing from sunburns and mild burns. In addition, aloe vera can moisturize the skin, helping you avoid the peeling normally associated with sun damage.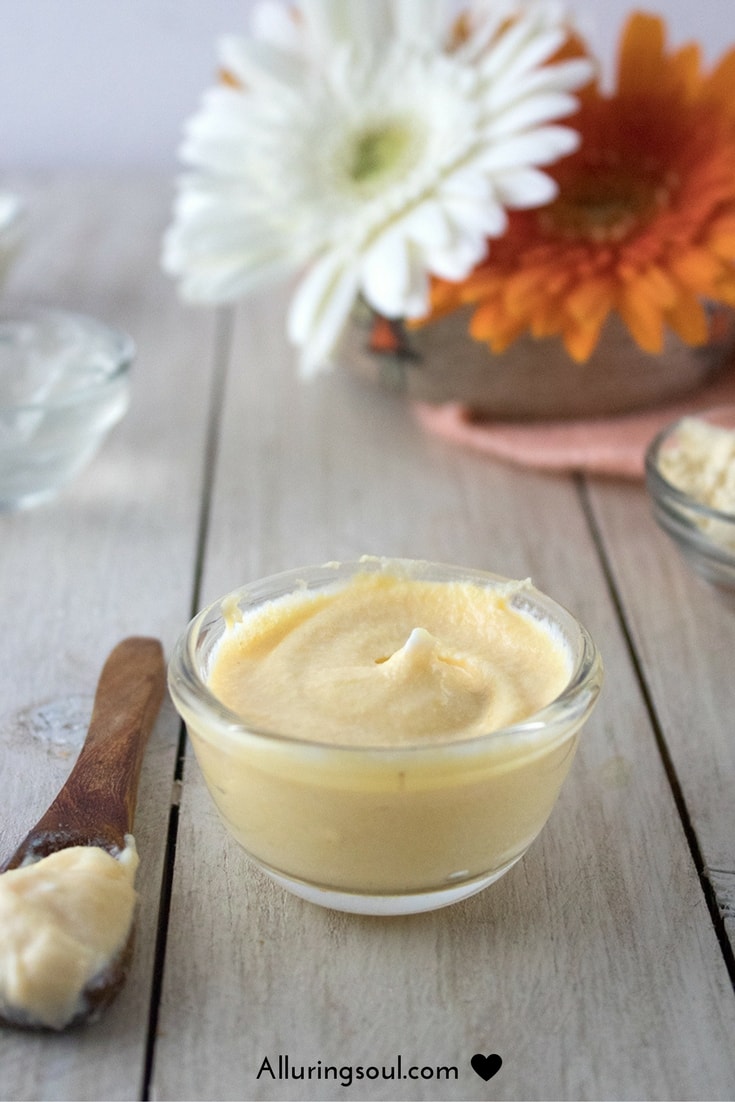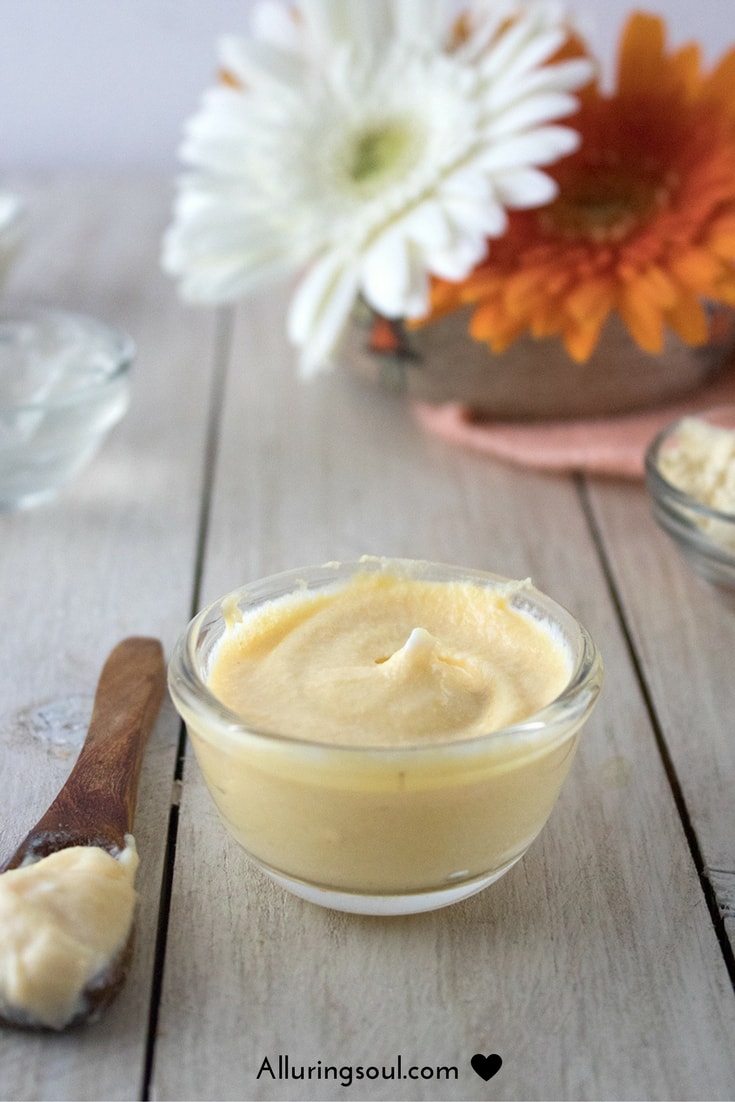 Additionally, Aloe Vera gel contains vitamins A, C, and E, which are antioxidants. Antioxidants protect skin by limiting the production of free radicals, which can damage skin cells. It reduces the signs of aging and helps to lighten dark spots or blemishes. Always try to use natural or organic aloe vera gel which is free from harmful chemicals.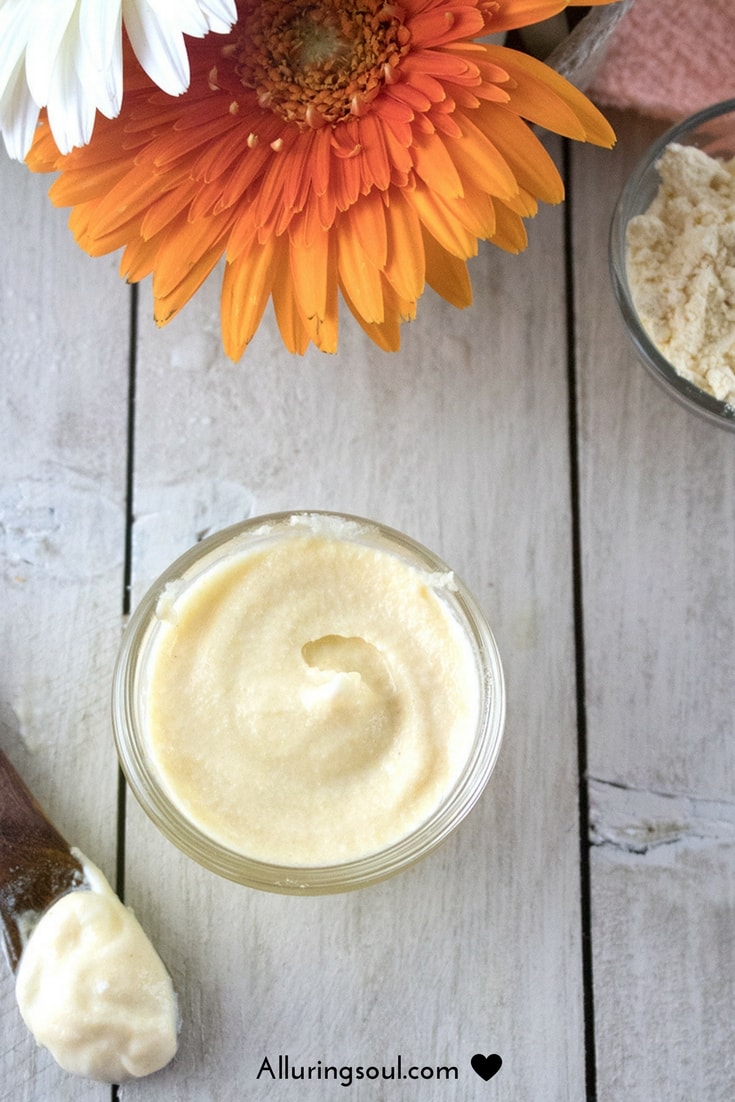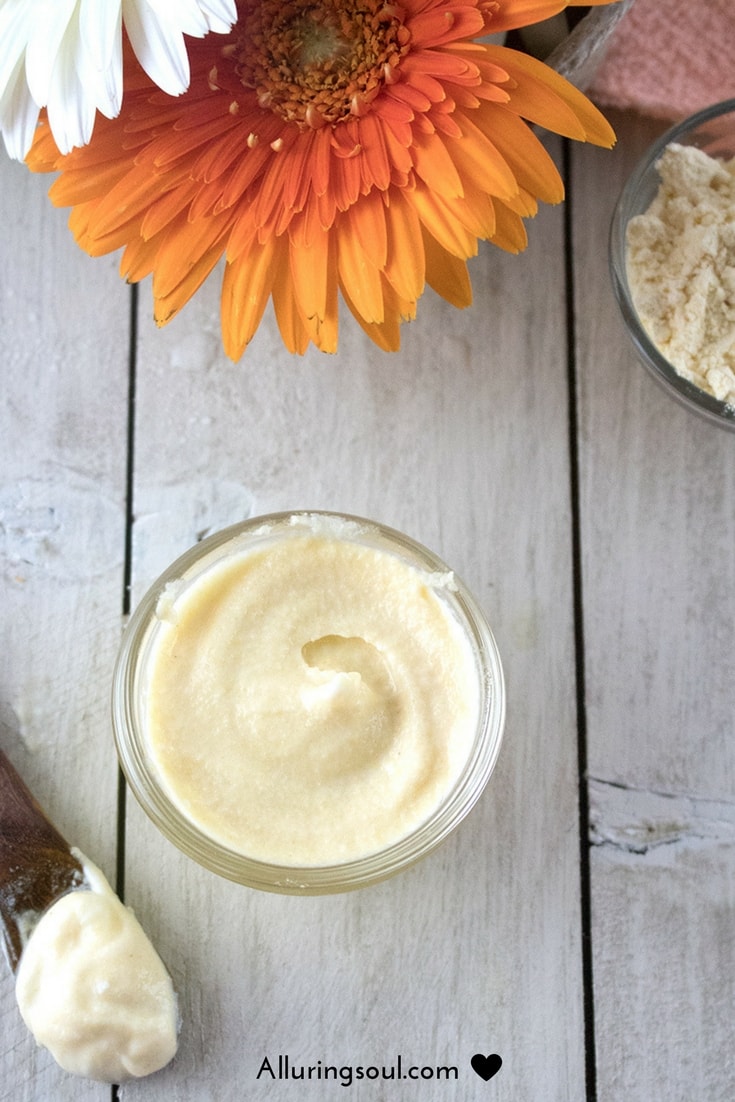 ---