(This post contains affiliate links. You can read my full disclosure here.)
This is a Guest post by Amelia from stayhealthyways.com. Amelia is a writer/editor with an endless passion for bringing a lot of useful and trustworthy information to the community. She founded stayhealthyways.com, a blog dedicated to sharing quality articles related to health, nutrition, fitness, and beauty. As a typical introvert, Amelia is a perfectionist in work. At times of leisure, she reads, listens to music, chats with some close friends and walks with her pet.
Is your hair damaged and frizzy? I have dealt with hair loss in the past, so I know how it sucks. Like other women out there, you could be attracted to blow dry and strong shampoos to give your hair a trendy tease to style, twist, and pull. However, these methods have harmful side effects on your hair as they deplete the natural oils which nourish your hair for healthy growth.
I know, it is the dream of every girl to have luscious hair. If you have been wondering how to stop hair loss, trigger hair growth, or just achieve healthy hair, then the seven essential oils which I have shared below are the perfect answer to your quest.
---
7 Best Essential Oils For Hair Growth
1. Lavender Essential Oil
This essential oil accelerates hair growth, and it is also useful in the increment of your hair follicles. Therefore, lavender oil should always come to mind whenever you think of promoting healthy hair using essential oils.
Topical application of lavender oil not only increases the number of your hair follicles but also enhances the thermal layer thickness and hair follicle depth.
Equally, this essential oil possesses antifungal and antibacterial properties which are vital in warding off any fungal and bacterial skin conditions. If you suffer from a dry or itchy scalp, you should try using lavender essential oil remedy which has the power to soften your skin and hair while soothing the scalp.
As you might already know, any negative emotions have the potential to encourage thinning of hair. Therefore, choose the lavender essential oil to promote healthier hair, and to benefit from its calming and soothing effect.
How to Use Lavender Essential Oil?
Use lavender essential oil to relieve stress, promote restful sleep, and accelerate hair growth. Use this oil daily for six months for the best hair growth outcomes.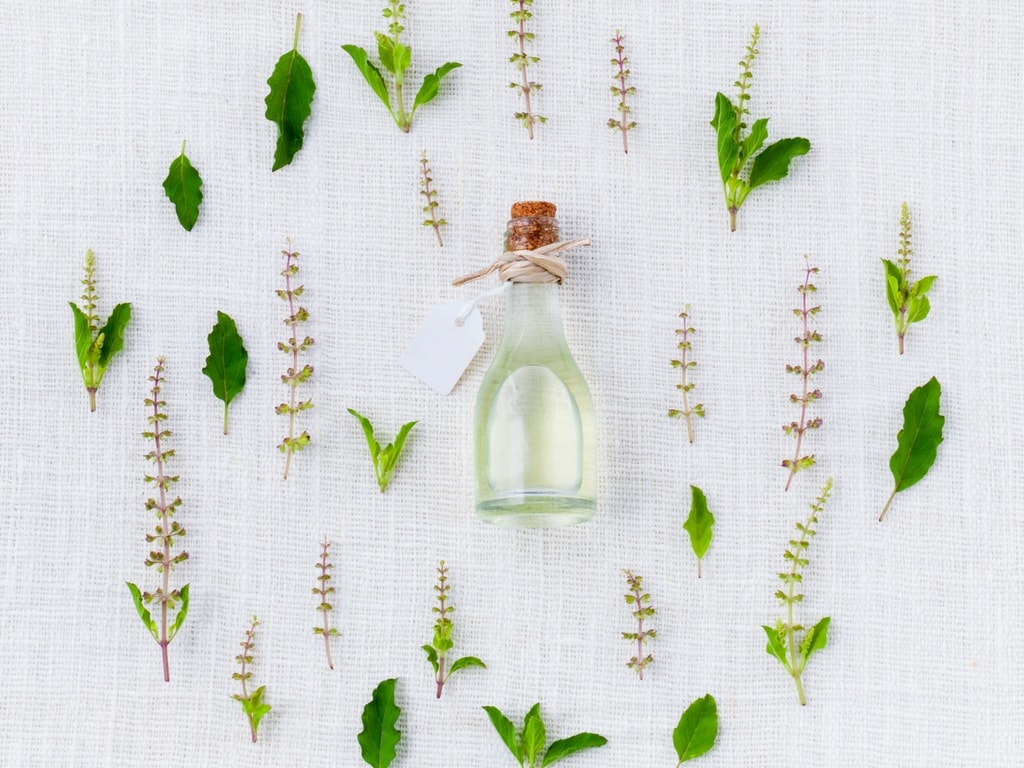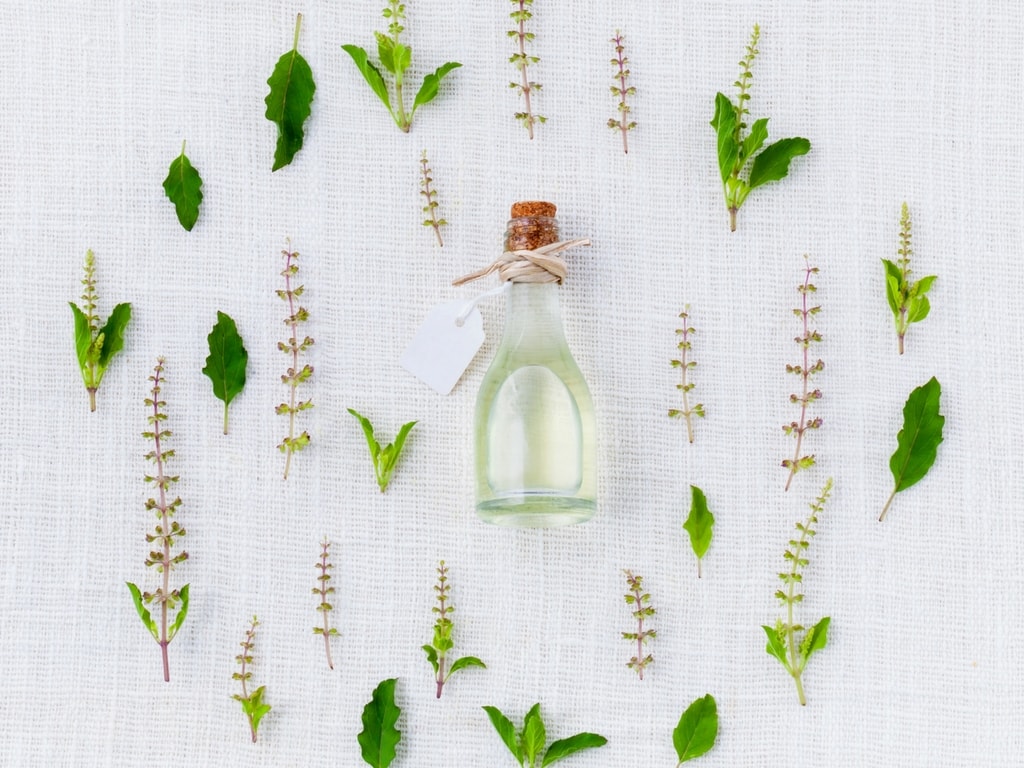 ---
2. Bergamot Essential Oil
Bergamot is another essential oil with appealing hair loss treatment abilities. The oil is the perfect solution to your excessive sebum and dandruff problems.
Bergamot essential oil is an extract from the Citrus Bergamia plant. The oil is famous for its multiple uses including anti-infectious, anti-inflammatory, antibacterial, and pH balancing properties. These features make bergamot essential oil important in the treatment of numerous medical complications.
The essential oil improves blood circulation around the scalp, and this has the impact of activating hair growth. With its moisturizing abilities, the oil gives your hair maximum luster and resilience. Its antibacterial properties ensure that your hair and scalp is free of any infectious germs.
How to Use Bergamot Essential Oil?
Settle for this cheap alternative to achieve thick and luscious strands that will make you confident wherever you go. Use this oil two to three times weekly for improved hair growth.
---
3. Tea Tree Essential Oil
Did I mention to you that I dread hair fall, even the mere thought of it? When I was dealing with hair loss, my hair started falling, and I was scared to the core that I would end up baldhead. However, a friend gave me the tea tree oil tip to reverse hair fall.
Tea tree oil helped me to replenish the natural nutrients that I had lost to conventional hair products. The oil further helped to make supple my once dry scalp and unruly hair. All I did was to dilute the oil using my favorite carrier oil to treat hair fall.
Like most essential oils used for hair growth, tea tree oil can be combined with a carrier oil, or be used alone to accelerate hair growth. While this oil is known for its efficiency in the treatment of viral and bacterial infections, many people are yet to discover its hair growth potential.
This oil indirectly accelerates hair growth by unclogging the hair follicles thereby nourishing their roots. The oil also treats dandruff. A study published in the American Dermatology Academy Journal shows that the use of shampoo with a five-percent tea tree oil concentration significantly reduces dandruff if used for four weeks.
You don't need to live with your hair loss nightmare, try tea tree essential oil today for healthy-looking hair.
How to Use Tea Tree Essential Oil?
For optimal hair growth outcomes, repeat this procedure once a week. However, you can start using the oil three times per week after the first month of zero instances of the skin reacting to the oil.
---
4. Thyme Essential Oil
This essential oil is a Thymus vulgaris extract. This plant contains the thymol compound from which thyme obtains its spicy, pungent smell and therapeutic value. In particular, thymol carries the oil's ability to improve blood circulation around the scalp.
By triggering blood circulation in the scalp, thyme essential oil makes it easy for your hair follicles to access vital nutrients which encourage hair growth.
The potent antiseptic properties of this essential oil make it my favorite when it comes to fighting any fungal, bacterial, or viral scalp infections which might trigger hair loss and subsequent impairment of hair growth.
Ever wonder why most hair products contain thyme? Well, now you understand that thyme can improve hair growth, rejuvenate hair follicles, fight off dandruff, prevent hair loss, and strengthen your hair shafts.
How to Use Thyme Essential Oil?
Use thyme essential daily, and you will realize significant improvement in dandruff treatment and hair growth. If you combine it with avocado oil for a hot oil treatment, then use it once per week.
---

5. Avocado Essential Oil
There comes a time when your hair seems to take other essential oils for granted, and their hair growth or hair loss prevention impacts become unnoticeable. Maybe, it is time to give your hair a different touch. Try avocado oil for healthy hair.
This oil has sufficient mono-unsaturated fats which are vital for healthy and strong hair. The fats also unclog blocked follicles, thicken the hair, and nourish the hair cuticles. Besides, the oil contains vital omega-3 fatty acids which accelerate hair growth. These acids are responsible for shiny and long hair.
The oil's absorbent capacity which enables it to get into the hair shafts to intensify hair nourishment and subsequent growth. It also is essential in treating dryness and itchiness for shiny and healthy hair.
How to Use Avocado Essential Oil
This mask has excellent hair growth and hair loss prevention for hair that is destroyed by overtreatment using conventional products. Use this remedy daily for a minimum of one month, or four times each week for a hot avocado oil mask.
---
6. Cedarwood Essential Oil
Cedarwood is a top essential oil for hair growth recommendation. Damage caused to hair shafts and follicles triggers hair loss and reduced hair growth. Cedarwood essential oil fights the weakening of your hair follicles as a result of poor circulation in the scalp. Settle for this oil for increased blood flow in the scalp. Increased circulation further has the effect of strengthening the hair, hastening hair growth, and fighting fungi which trigger hair loss.
Cedarwood essential oil carries anti-pesticide properties. This quality makes the oil a potential treatment for fungi which could be triggering hair loss. Through the oil's ability to promote stronger hair and follicles, the oil is vital in preventing future hair fall, thereby resulting in longer hair. Enjoy the oil's fragrance while benefitting from its control of sebum production to avoid clogging of your hair follicles.
How to Use Cedarwood Essential Oil
Repeat this process daily for optimal hair growth.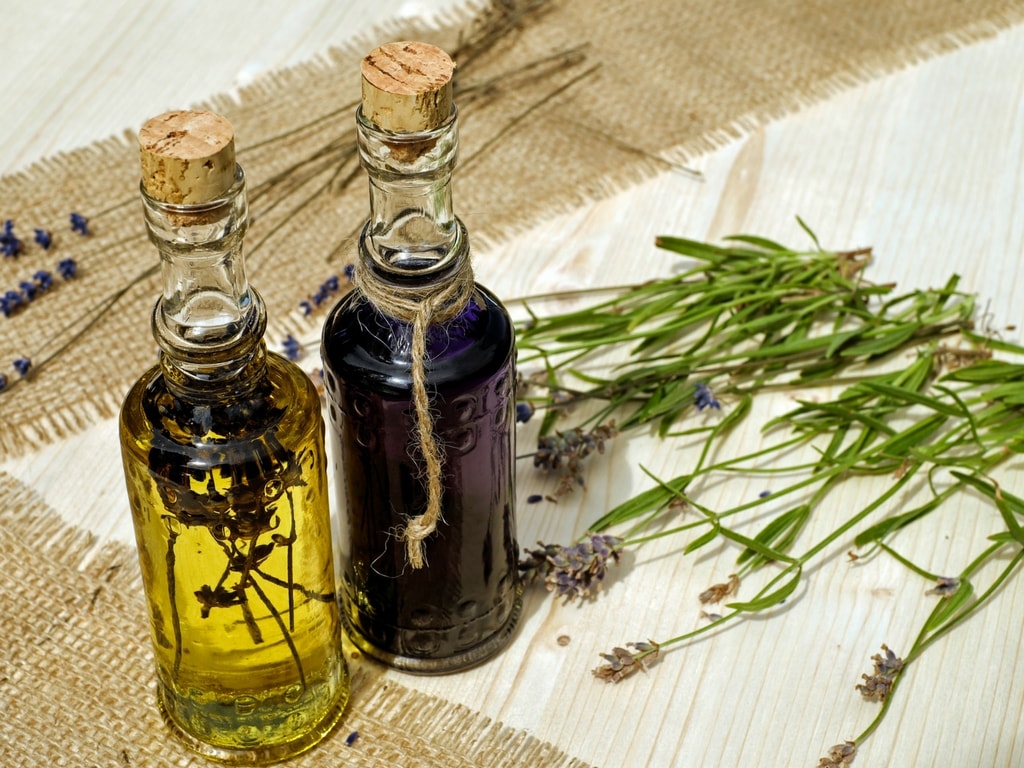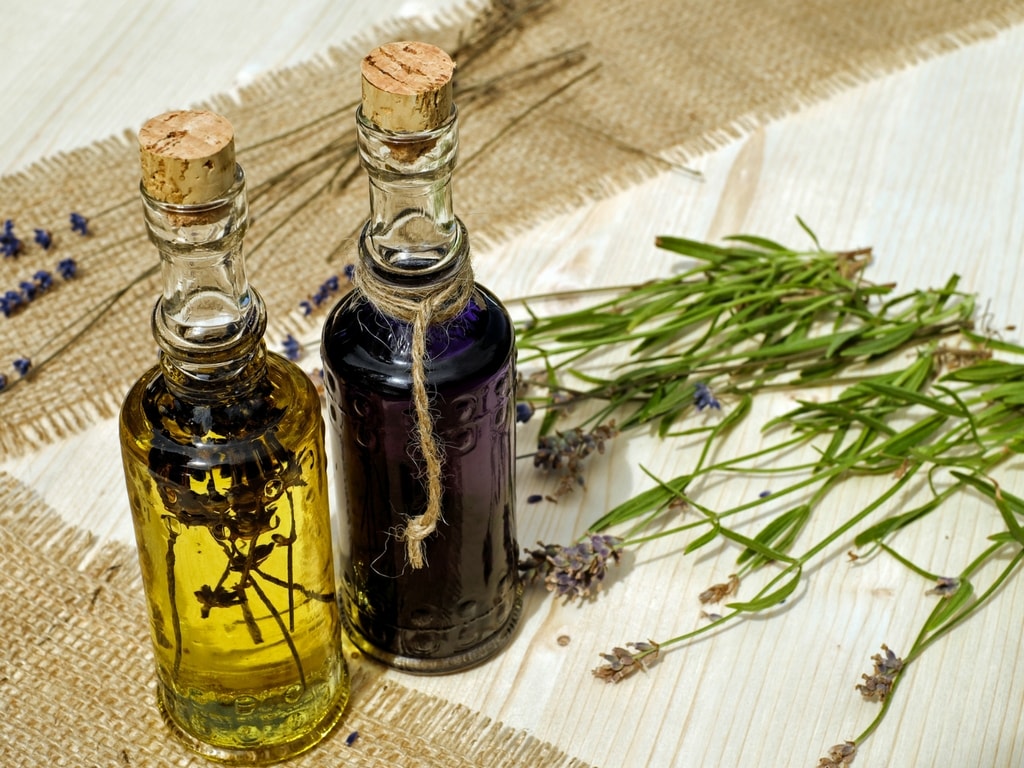 ---
7. Rosemary Essential Oil
I understand your desire for lush and healthy hair. Thus, I recommend Rosemary essential oil to get rid of hair loss and thinning. Rosemary treats alopecia through resolving the underlying hair loss cause as opposed to fighting hair loss symptom itself.
Studies reveal that Rosemary essential oil achieves similar hair growth effects as minoxidil – a conventional hair growth booster. Rosemary essential oil, however, is applauded for its fewer side effects when compared to minoxidil. This makes Rosemary a safer hair growth option.
Note: Rosemary essential oil is not friendly to sensitive skin. However, this problem can be resolved by using the oil with a carrier oil.
How to Use Rosemary Essential Oil
Massage this mixture on a daily basis for the best hair growth results.
---
Conclusion
It is possible to get your once luscious hair back. The above essential oils work differently to promote hair growth. Whether it is avocado, thyme, bergamot, lavender, or tea tree oil, all these essential oils are rich in nutrients and properties which help in preventing hair loss and promoting hair growth.
Therefore, even if you are experiencing hair fall, or you have fungal and bacterial infections which result in a dry and itchy scalp, you still can achieve lustrous and healthy hair whose length and thickness you can be proud of. Try out these essential oils for fast hair growth.
Do you suffer from hair problems? Do you want to learn how to take care of your hairs using Essential oils but not sure where to start? Then click here to get started!
---