Aloe Vera is a wonder plant for the skin. It contains more than 200 vitamins, minerals, and antioxidants. It's packed with all sorts of compounds that help deep clean and tighten pores, soften skin and help reduce the look of wrinkles. To get all the benefits in one, this anti-aging aloe vera face moisturizer is best. It helps to moisturize skin deeply and makes skin soft.
This moisturizer is easy to make and it is very effective on every skin problem. Let's take a look at how to make this anti-aging aloe vera face moisturizer.
---
Benefits Of Anti-aging Aloe Vera Face Moisturizer
This aloe vera face moisturizer is made with highly effective ingredients which make it an ultimate moisturizer to get rid of fine lines, age spots, scars and more. Let's take a look at what are ingredients and how they are beneficial.
Aloe Vera Gel
Aloe vera gel is the perfect treatment for saggy skin and wrinkles. Thanks to its high antioxidant content, aloe vera is made for stimulating your skin's natural healing system in order to create regeneration for a fresh, glowing look.
Aloe Vera gel has healing and regenerating properties, as well as moisturizing and anti-inflammatory properties. The combination of Vitamins C and E helps prevent the appearance of wrinkles and also helps to fade fine lines and dark spots.
In a 2009 study published in the journal Annals of DermatologyTrusted Source, scientists measured the wrinkles and skin elasticity of 30 healthy females over the age of 45. Next, they randomly gave aloe vera gel supplements to each participant.

Half the women received a low dose (1,200 milligrams per day), and the other half received a high dose (3,600 milligrams per day).

The women took the aloe vera gel supplements for 90 days. At the end of the study, the scientists found that wrinkles, elasticity, and collagen production improved in both groups. (Source)
---
Rosehip Oil
Rich in vitamins, rosehip oil is a powerful antioxidant that protects the skin from environmental and sun damage and prevents signs of aging. Vitamin A can help increase skin-cell turnover, which can reduce wrinkles and brown spots while smoothing roughness.
Rosehip oil works on improving the texture of your skin from within. It works on all types of skin issues like scars, hyperpigmentation, acne, blemishes, and dark spots.
In one 2015 study, researchers found that participants who took rosehip powder orally experienced a noticeable increase in skin elasticity.
---
Frankincense Essential Oil
The small molecular structure of frankincense oil allows it to work wonders on the skin. By penetrating your bodily structure, it protects skin cells while encouraging the growth of new cells.
It also keeps the skin oxygenated, which in turn improves elasticity. For these reasons, frankincense is a great oil for skin tightening and removing fine lines, scars and age spots.
Frankincense essential oil is antibacterial and anti-inflammatory. It stimulates the production of collagen and elastin, which will help your skin recover from any damage.
Researchers in a 2003 study found that frankincense oil may help reduce or prevent the appearance of sunspots. This can improve skin tone while also reducing the appearance of wrinkles. The oil may also help generate new skin cells.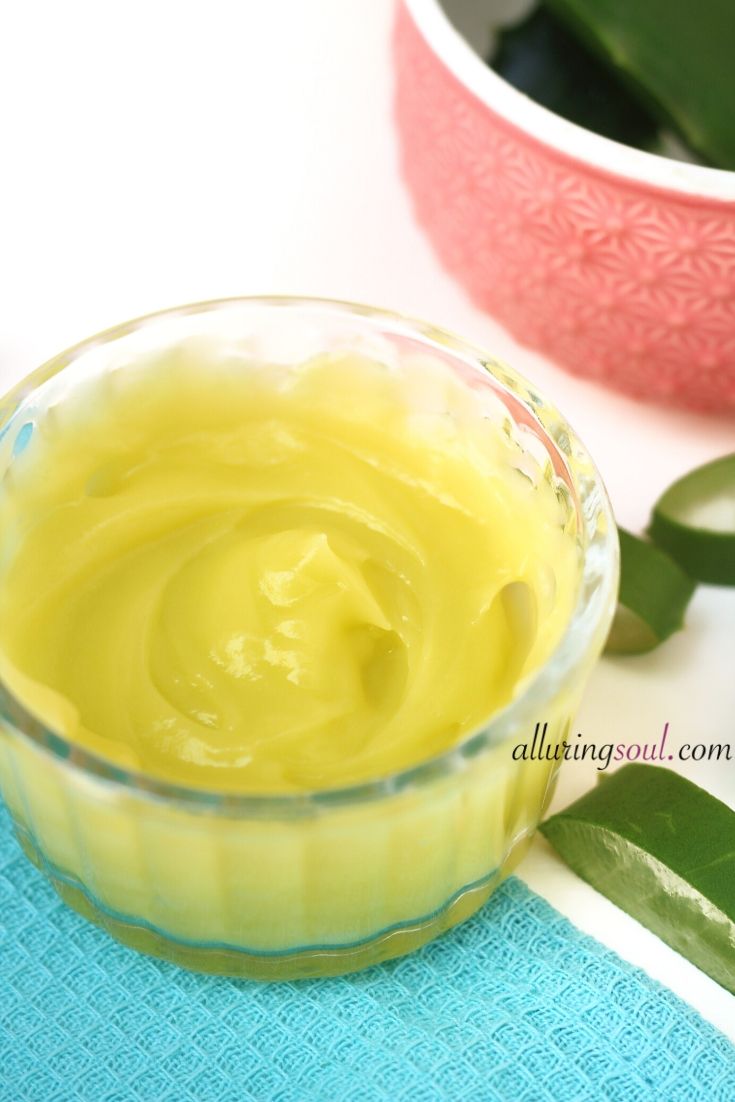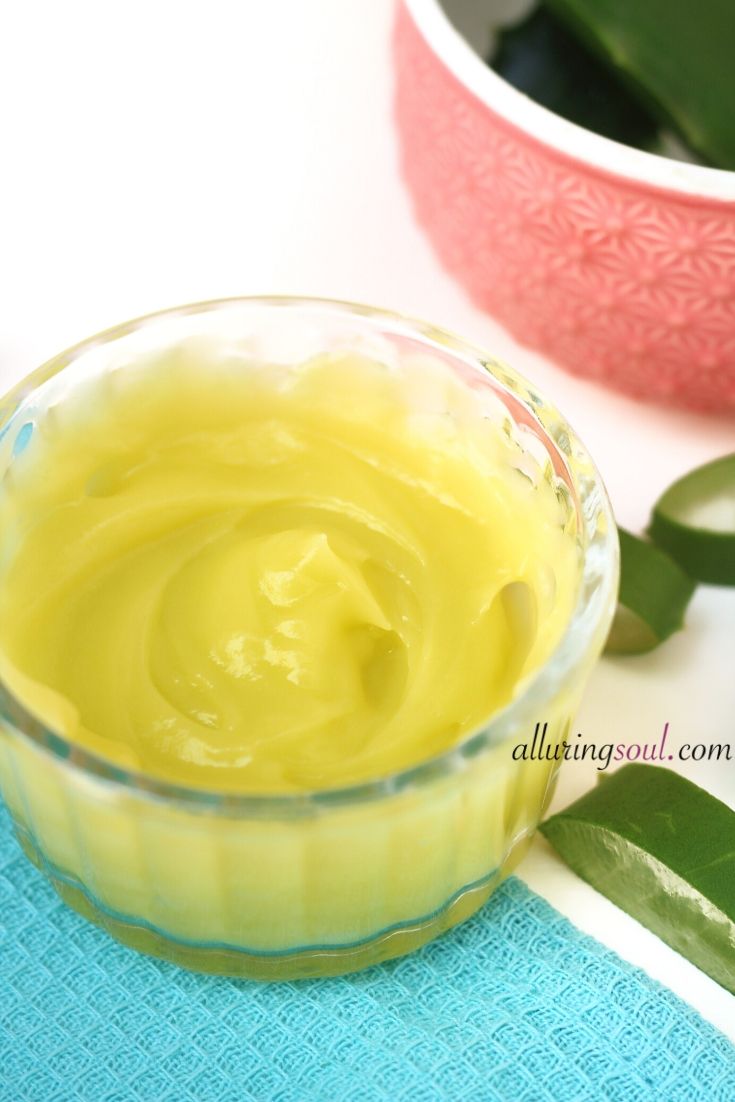 ---
Procedure For Anti-aging Aloe Vera Face Moisturizer
DIY Anti-aging Aloe Vera Face Moisturizer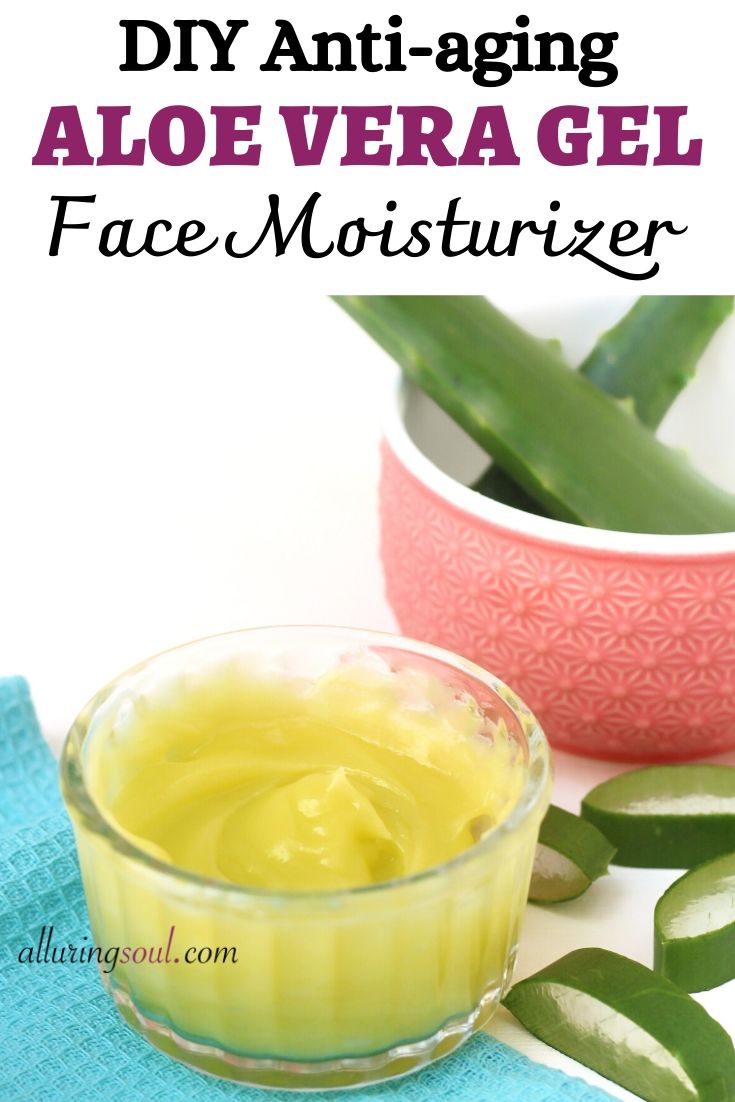 This aloe vera face moisturizer helps to fade fine line, age spots, scars, and wrinkles. It tightens the skin and also hydrates the skin deeply.
Recipe type:
Face Moisturizer
Instructions
Put aloe vera gel and rosehip oil into a bowl.
Mix them well. It will become cloudy and creamy.
Then, add frankincense essential oil and mix everything.
Store in a glass container.
You can store this moisturizer for 2-3 weeks.
Optional: You can use thick aloe gel to get creamy structure.
Notes
1. The aloe vera gel consistency depends upon the brand of the product you
use. Some aloe vera gels are semi-liquid and some are of thick consistency.
The only difference is that the thick gel gives cloudy and creamy texture but it
does not affect the nutrients and effectiveness of the recipe. All organic aloe
vera gel are equally effective. (I have used aloe vera with thick consistency
and it gave the cloudy and creamy texture to the final products.)

2. It contains essential oil so do a patch test before applying it.
---