(This post contains affiliate links. You can read my full disclosure here.)
Eyes are the most beautiful and mysterious part of our body. You can tell a lot about a person by looking at their eyes and your eyes say a lot about you. But when it comes to the beauty of eyes, one of the key parts of eyes are eyelashes and everyone wants a beautiful, dense and long eyelashes. A Woman, particular, would do many things to have longer, fuller eyelashes. The Best way to get those sexy and long eyelashes is to apply eyelash growth serum which is all natural and will definitely give the desired result.
---
How is Eyelash Growth Serum helpful for me?
This eyebrow and eyelash hair growth is made with all natural oils that are proved to be effective in eyelash growth. If it is used on regular basis, I am sure it can show its power in terms of growth of the eyelash and eyebrows. Its ingredients are castor oil, argan oil and, Vitamin E oil just 3 ingredients make it as a superfood for your eyebrow and eyelash growth.
Castor Oil- It is full of nutrients and it is basically used in those areas where there is a lack of nutrition. It deeply penetrates into the skin and makes it moisturized and hydrated and makes it easy for the eyelashes to grow quickly. The main ingredient of castor oil is ricinoleic acid and omega fatty acids which make it a boon for hair or eyelash/eyebrow-related problems. It works on nourishing the targeted area and strengthening the eyelash roots. It also has antibacterial, anti-inflammatory and antifungal properties making castor oil a secret weapon to treat your eyebrow/eyelash growth problem. Castor oil made up of 90% of fatty acid chains which unclogs the block pores and helps the eyelash/eyebrow to grow.
Argan Oil is a traditional healthy fat with many properties that are nourishing and healing for the skin and hair growth when used topically. Naturally rich in vitamin E, argan oil is regenerative in nature and also possesses anti-inflammatory and bacteriostatic properties. It is Rich in omega fatty acids and full of antioxidant carotenoids and flavones.
Vitamin E Oil- It is very beneficial for eyelash/eyebrow growth and its shine. Regular application of this oil can improve blood circulation in the targeted area and thus,  adds shine, strength, and volume to the eyelash/eyebrow. It will deeply condition the eyelash/eyebrow and render it healthier and shinier.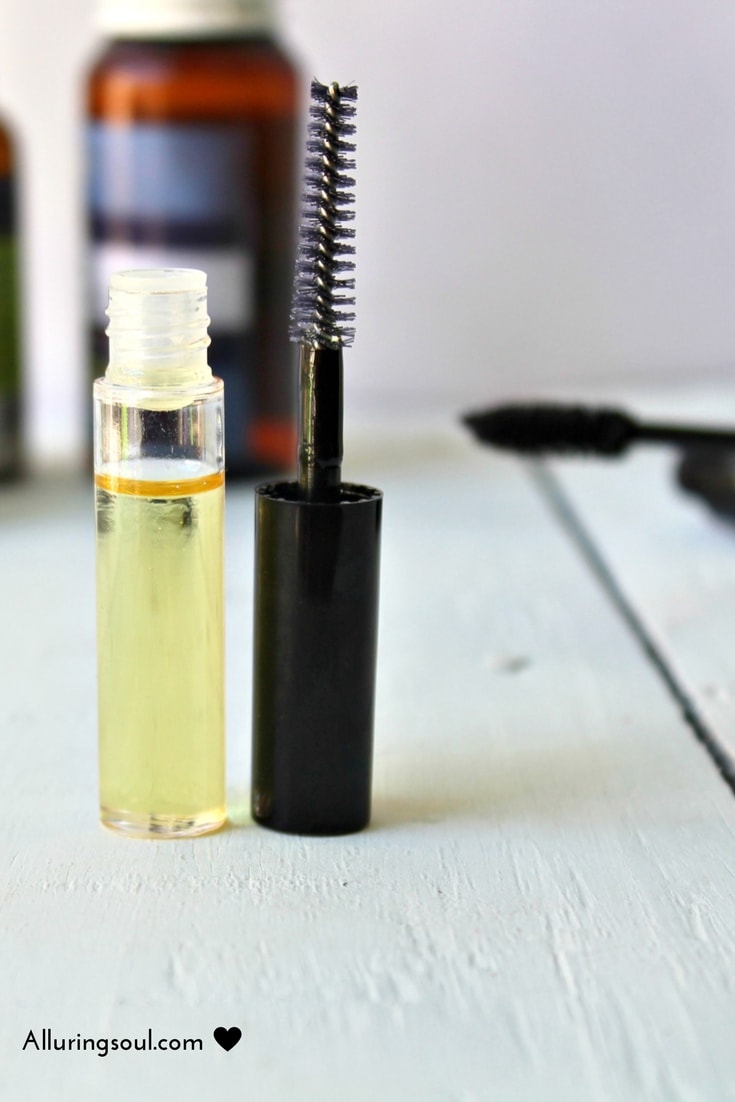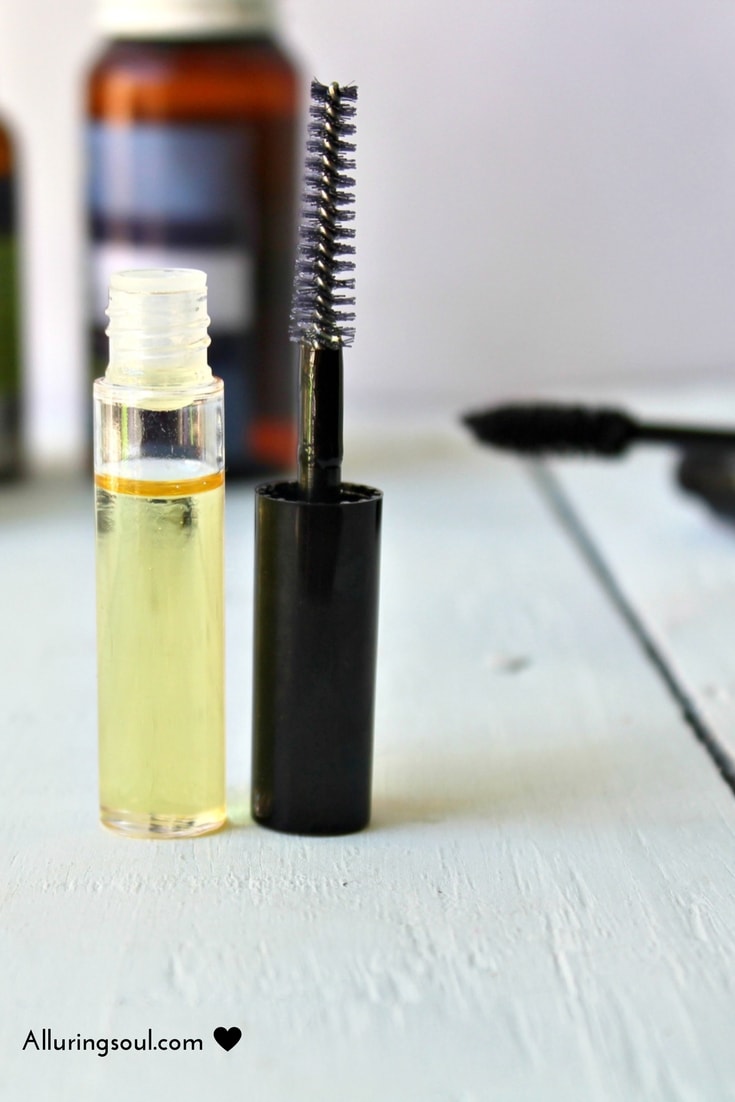 How can I make this eyebrow and eyelash growth serum?
It's simple and easy to make. The instructions are
Ingredients
Pour all the oils in an empty mascara bottle and shake well before use. Apply eyebrow and eyelash growth serum onto the baseline of your eyelashes and on eyebrows. To make sure that you are not overusing it as it is recommended to use this serum with an Eyeliner Brush.
The best time to apply eyebrow and eyelash growth serum is at night, a preferably a couple of hours before bedtime. While it is perfectly fine to use them during the daytime, there is a big advantage in applying them at night as this allows more time to saturate and start the process which aids in growing eyelashes. Care must be taken so as to avoid them from getting in contact with the eyes and in case it happens, you must wash your eyes immediately as this may cause extreme irritations. Apply the growth serum after removing all eye and face makeup.
You can start off your morning by removing this from eyelashes and eyebrows. For this purpose, you can either use a makeup remover or water. But make sure you don't rub or pull on your lashes to avoid losing eyelashes and also carefully remove serum from eyebrows too.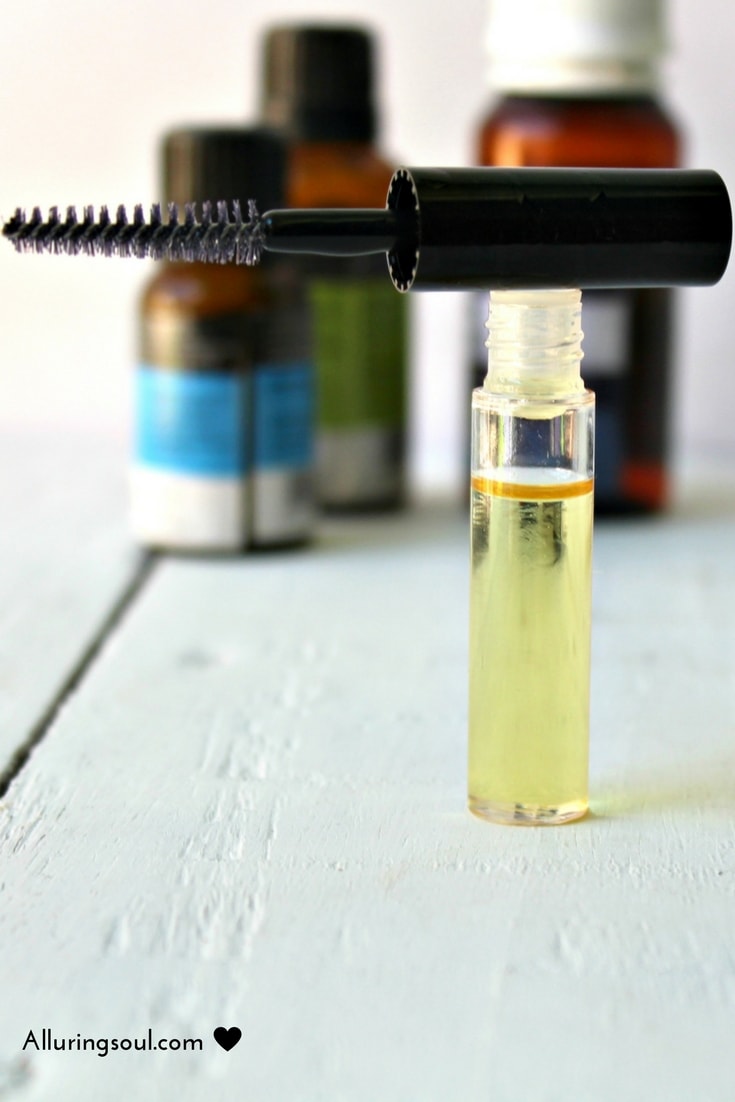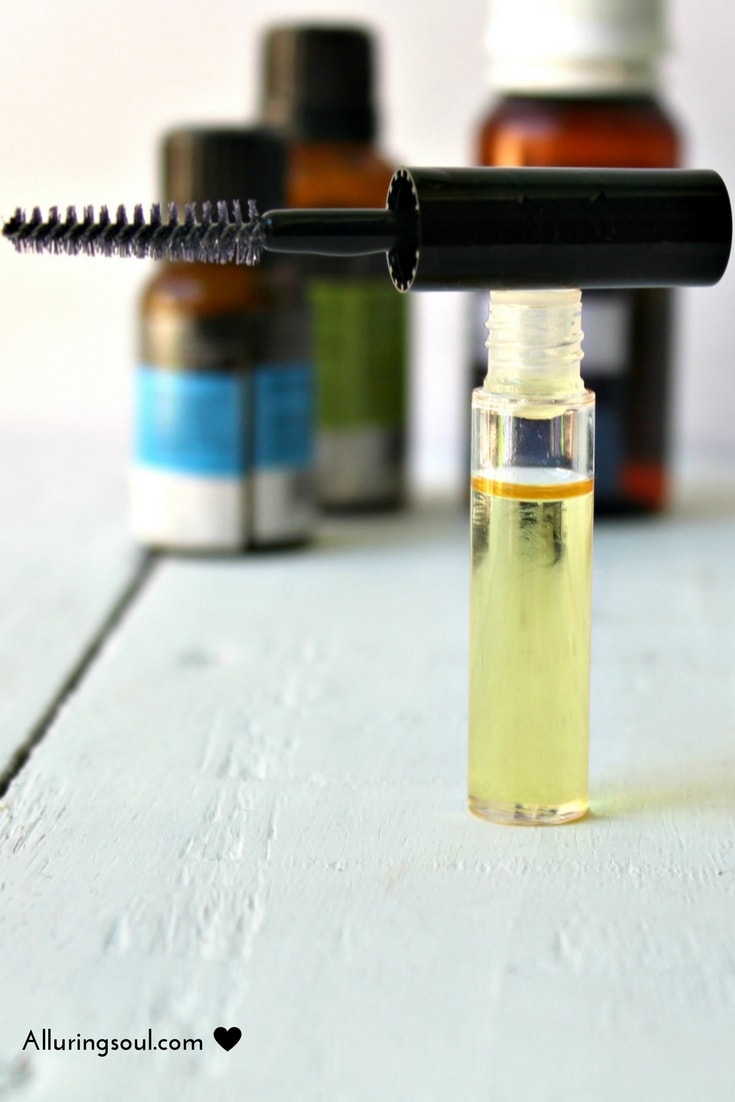 Notes
Do not use mascara very often. Let the eyelashes free from chemicals to breath in all natural ingredients. Always be gentle while removing mascara from eyelash as it can pluck your precious eyelash.
Take advantage of green tea, such as flavonoids. Dip a cotton ball in green tea and smear it over the eyelashes. or put used a green tea bag and put it on your closed eyes to stimulate eyelash growth. This can help clean the follicles, allowing growth to occur.
Massaging your eyelids gently can increase blood flow and may stimulate the growth of lashes. After washing your hands well, use the pads of your fingers to massage along your lids and lash line.
So what are you waiting for, go ahead and give it a try. Do let me know your experiences in the comments below.