(This post contains affiliate links. You can read my full disclosure here.)
Giving yourself facials and other skin glowing mask, and yet your skin just doesn't have that glow. What gives? I think it's time to change your makeup routine and do give extra care on what food you put in your body because it is just as vital as the toners and moisturizers that you apply. I know, getting clear, glowing and youthful skin is a battle for everyone.
You got sick of hearing what you can't drink if you want perfect skin like coffee, soda, alcohol etc. But you can sip a drink to get a clear and youthful skin which is delicious and healthy smoothies and they are good for your skin.
The nutritious combinations of fruits, vegetables, proteins, and healthy fats present in healthy smoothies are literally good for your skin. Let's take a look at what are the benefits of vitamin C rich blueberry and kiwi smoothies for the skin.
---
Benefits Of  Ingredients Present in Vitamin C Rich Smoothie.
Blueberry
It has more antioxidants than green tea which is good for aging skin.
It helps in reversing skin damage done by free radicals and make skin free from wrinkles, age spots, and fine lines.
It is packed with Vitamin A, C, and E.
Kiwi
It has 3 times more vitamin C than oranges.
It boosts immunity and aids in fighting off infections.
It repairs our body tissues and the Vitamin E content present in it provides anti-aging benefits and protects from free radicals
Pineapple
It is full of vitamin B and C, manganese, copper, potassium, beta-carotene which is the perfect nutrient to get glowing skin.
The vitamin C in pineapple is a very effective for acne treatment and it detoxes the body from inside.
It helps to burn fat from the body which ultimately helps to loose weight.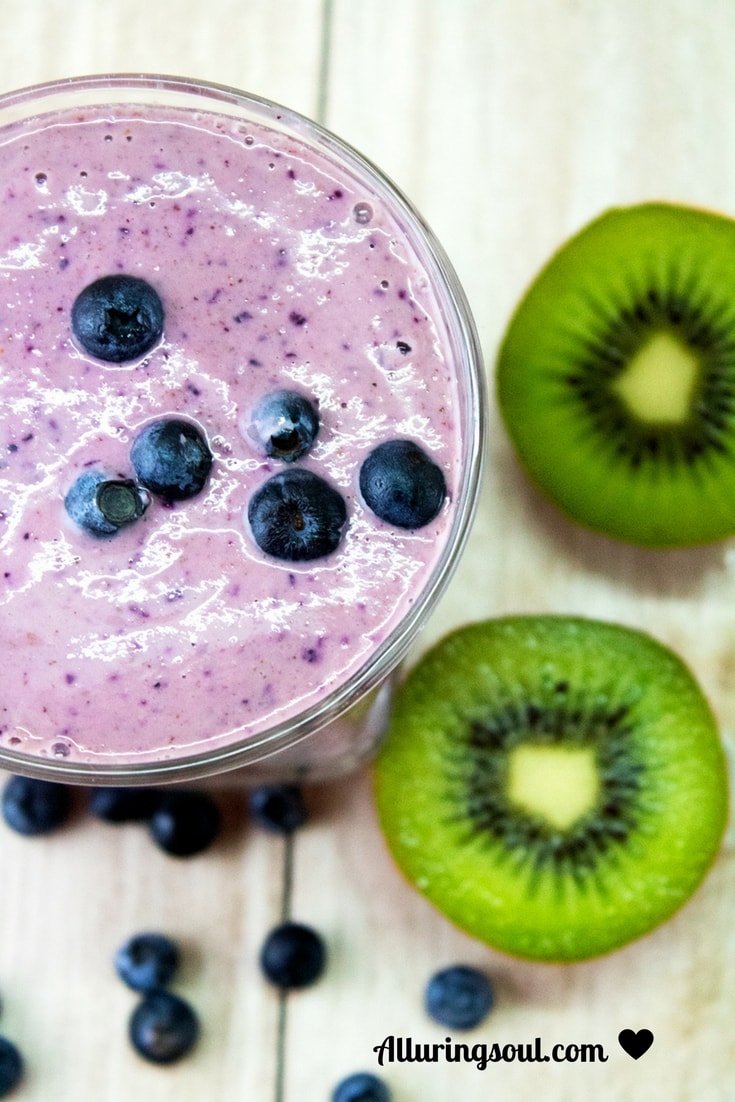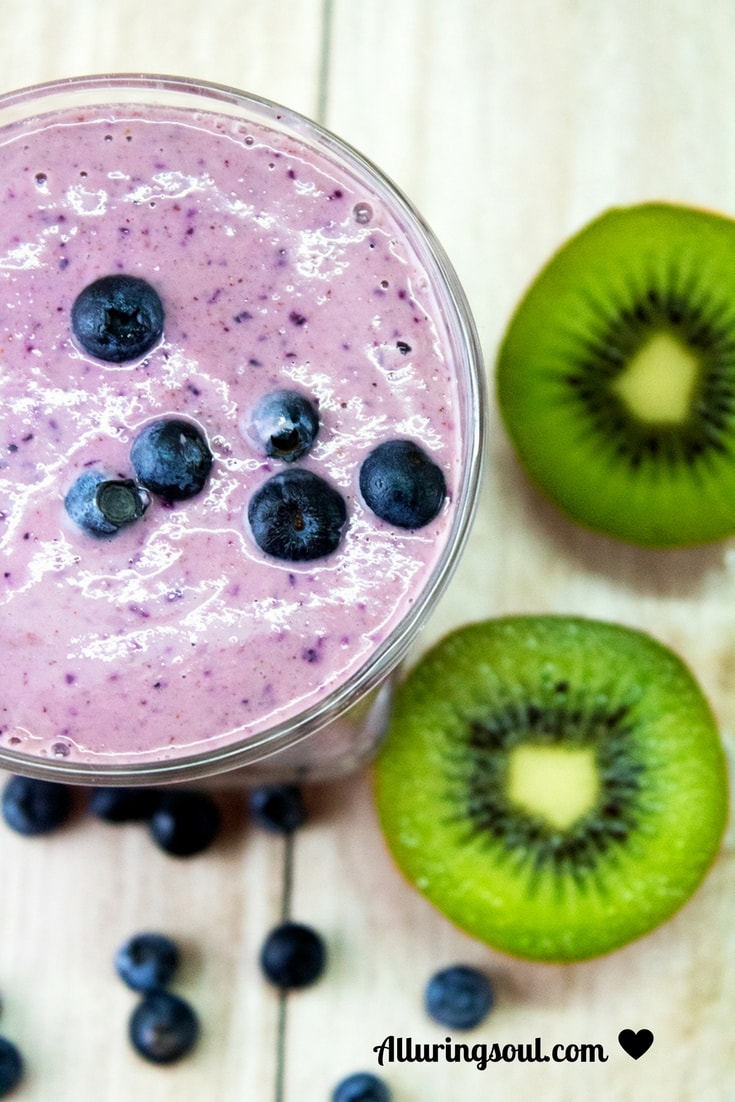 Chia Seeds
It rich in vitamin E and omega fatty acids which help to prevent and repair fine lines, wrinkles, and dry skin, while amping up collagen production.
So, what are you waiting for, with one single smoothie each day, you will begin to notice positive changes taking place almost immediately.
---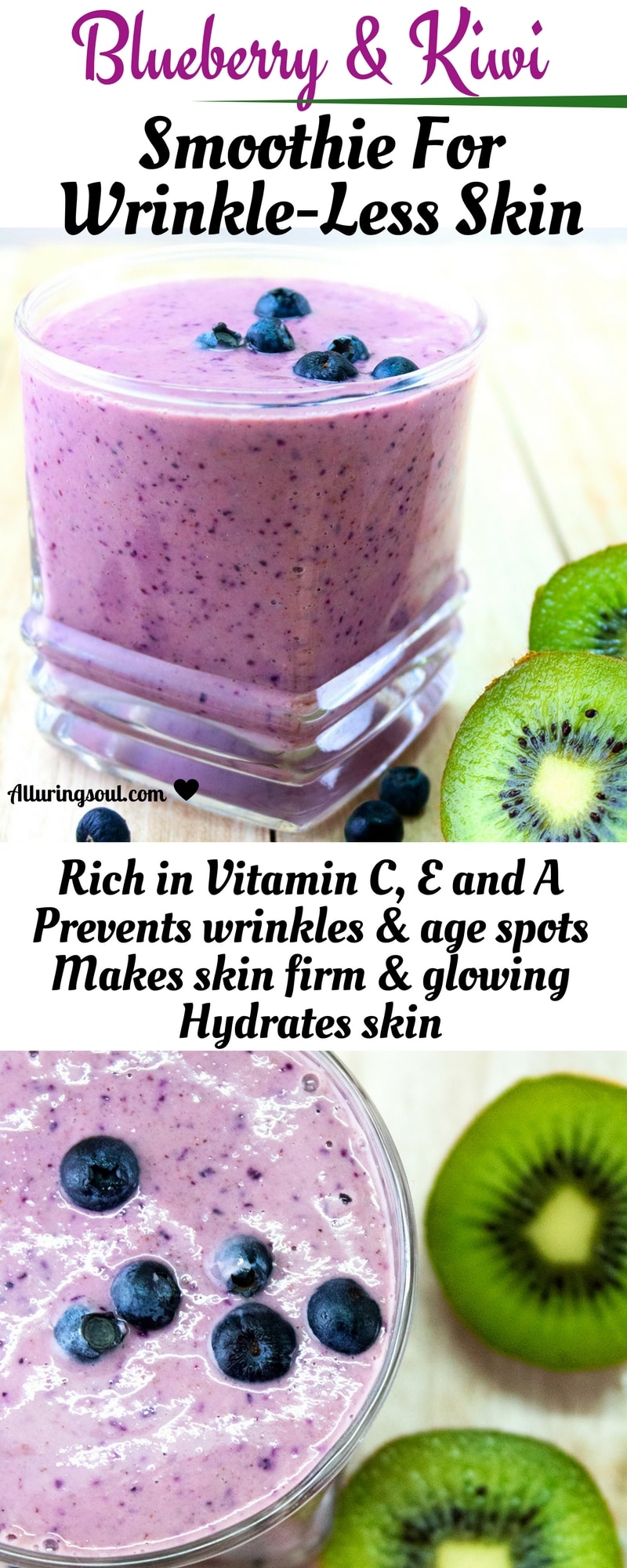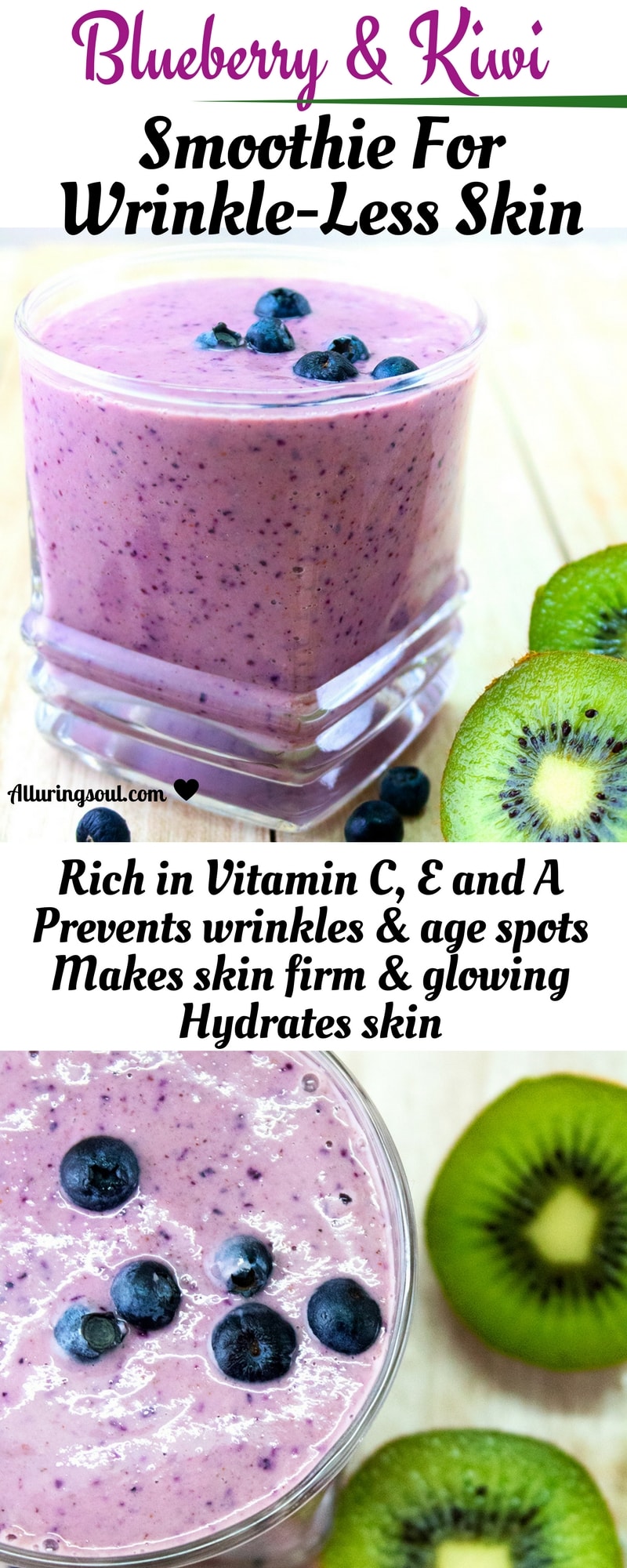 ---
Vitamin C Rich Blueberry And Kiwi Smoothie For Wrinkle-Less Skin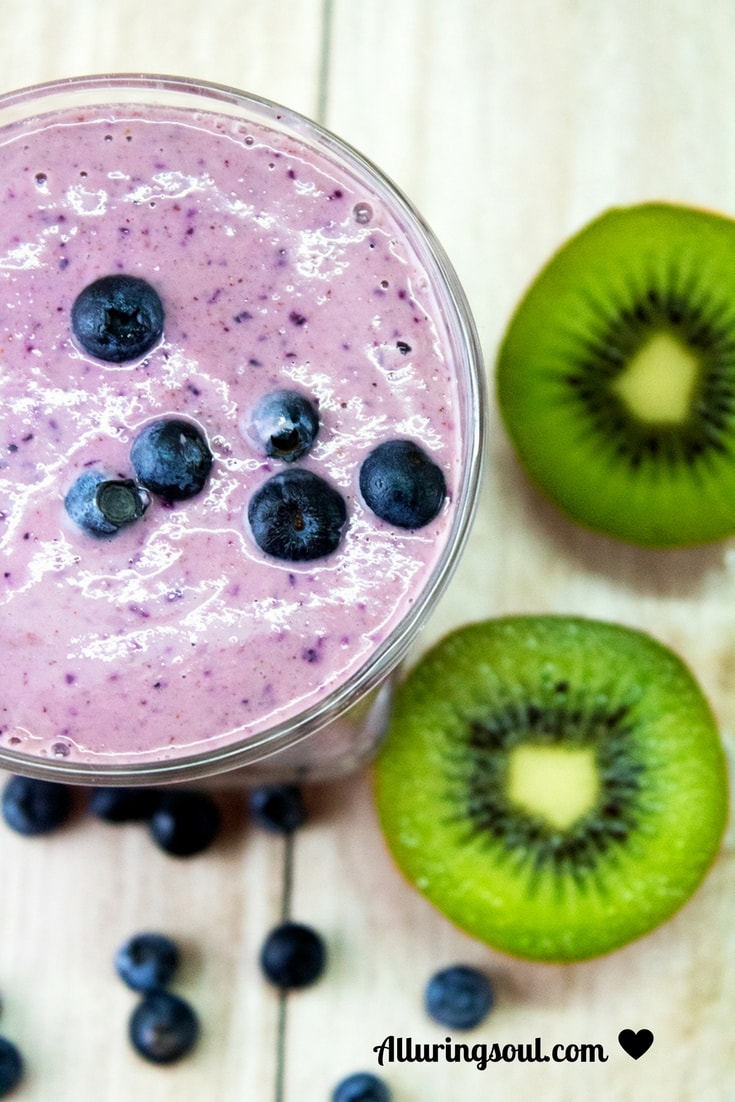 Drink this super healthy and delicious Vitamin C rich blueberry and kiwi smoothie to get youthful and glowing skin and also lose weight with it.
Ingredients
½ cup fresh or frozen blueberries
1 fresh kiwi
¼ cup pineapple
1 cup unsweetened vanilla flavored almond milk
1 tbsp chia seeds
Instructions
Put all the ingredients into the blender and blend it until nice and smooth.