There is nothing unfamiliar or startling about shea butter. But – despite its familiarity –Shea butter is used as a hydrating ingredient in any natural skin care range. People suffering from dry skin needs extra care for their skin to get moisturized it and shea butter is one of the greatest options to get rid of the dry and flaky skin. But if Shea butter is mixed with some great exfoliating ingredient like poppy seeds, it can help remove dead cells from the surface layers of the skin and prepare the skin to take moisturization and anti-aging or other skin treatments. Let's take a look at how shea butter face cleansing balm and scrub is beneficial for the skin.
---
Benefits Of Shea Butter Face Cleansing Balm And Scrub
1. Shea Butter
Shea Butter has shown to be a superb moisturizer, with exceptional healing properties for the skin. It is an all natural healing Vitamin A cream and Vitamin A is very important for many skin conditions including wrinkles, acne, blemishes, and eczema. Additionally, It gets deeply absorbed by the skin and hydrates the skin. Vitamin A is considered as an antioxidant and antioxidants protect skin by limiting the production of free radicals, which can damage skin cells. Shea butter can do a lot for the health and appearance of your skin, including reducing the signs of aging. Shea butter has several derivatives of cinnamic acid that exhibit anti-inflammatory properties too.
Vitamin E found in shea butter is a powerfully regenerative, fat-soluble antioxidant. When applied to the skin, vitamin E helps in a number of ways, not the least of which being the prevention and softening of wrinkles and fine lines, as well as providing relief from dryness. Vitamin E helps to bring the softness back into a rough and leathery complexion. It actually helps to mitigate the damaging effects of photoaging, which include dark spots and sagging skin.
2. Castor Oil
Castor Oil has the saturated fats that help the skin stay moisturized, with the fat preventing moisture loss through the skin's pores. These fats give the skin a healthy, smooth and even tone.  Castor Oil is naturally astringent, so it helps to pull impurities from the skin, making it ideal for oily or combination skin (and even dry skin in lesser amounts).
3. Rose Clay
Some clays can be so drying but rose clay doesn't overly zap the skin of its natural oils. It absorbs only excess oil from the skin which can clog skin pores. It gently exfoliates dead cells from the skin and makes skin pores clear. It unclogs blocked pores and helps to prevent blackheads and acne. It removes dark spots and other blemishes. It has the power to fill the face of softness and silkiness, due to its high doses of silica, iron, and minerals. It tones and tightens the skin making the skin feel firmer and more supple.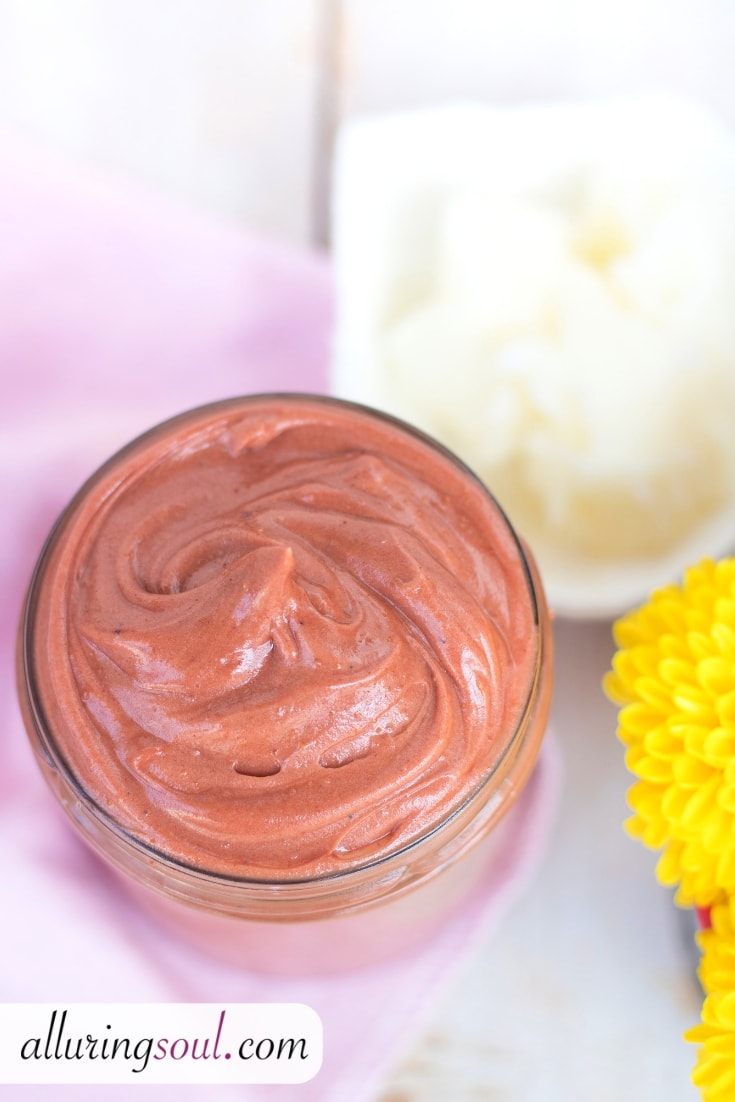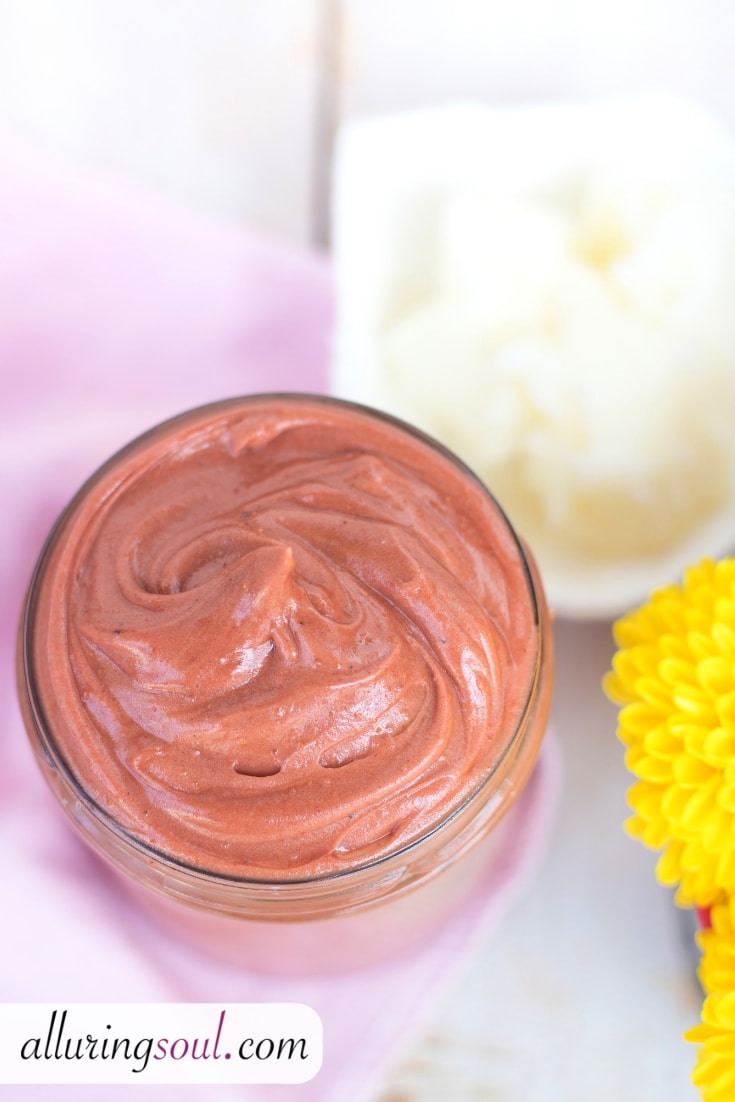 4. Hemp Seed Oil
Hemp Seed Oil is full of elements that essentially act as food for your skin, leaving it nourished and healthy. It can protect against different environmental factors and can help reduce the appearance of fine lines and wrinkles. Because hemp seed oil doesn't clog pores, it's often thought to be the ideal moisturizer for skin that has suffered from these issues.
5. Safflower Oil
Safflower oil is found to be ideal for improving the quality and texture of skin due to the abundance of linoleic acid.  It is very light in texture and is easily absorbed by the skin. They combine with the sebum in human skin to unclog the pores and reduce rashes and acne.
 6. Beeswax
Beeswax helps to thicken up the cleanser making it more pliable.  It also has anti-inflammatory and protecting properties.
7. Poppy Seeds
It may sound strange, but by adding poppy seeds to a cream, lotion, face wash, scrubs or body wash you actually give the product an additional ability to exfoliate amongst its other purposes. It gently exfoliates the outer layers of the dermis allowing the cream or lotion to better absorb deeper into the skin.
8. Lavender Essential Oil
Lavender essential oil makes skin energized and alive. It does promote blood flow and helps liven up the feeling of your skin. It is helpful for all skin type, as it helps to balance natural oils. That means fewer clogged pores. The soothing ability makes it an essential oil to get relief from the sun damage. The antibacterial properties keep the bacteria damaging our skin away i.e it treats acne and keeps the skin free from blackheads and whiteheads.
---
Procedure For Shea Butter Face Cleansing Balm And Scrub
DIY Shea Butter Face Cleansing Balm And Scrub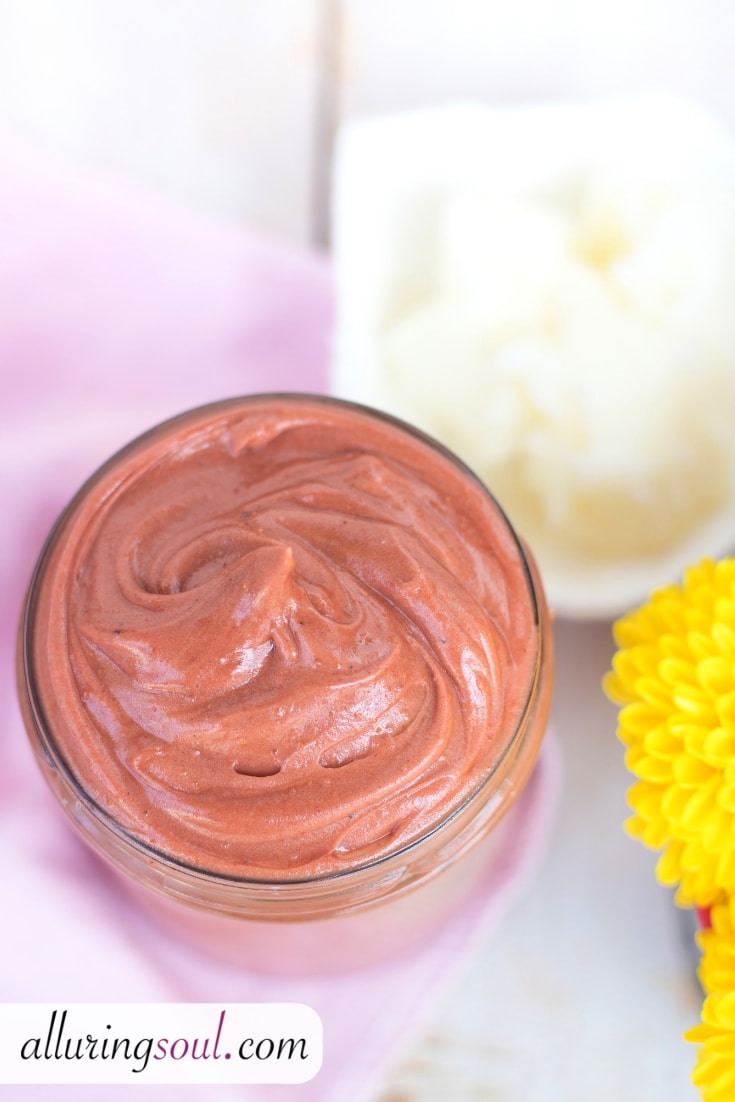 Ultra-hydrate and exfoliate your delicate skin with shea butter face cleansing balm and scrub and give proper nutrients to make a soft and clear skin.
Recipe type:
Face Cleansing Balm
Instructions
How to make
Make a double boiler by adding a few inches of water in a large saucepan. Heat the pan on low flame.
In a heat-safe glass bowl, add shea butter, castor oil, hemp seed oil, safflower oil, rose clay, poppy seeds, and beeswax and place the glass bowl on top of a saucepan. Stir occasionally until everything is melted.
Now, let this mixture cool until it's room temperature. It should look creamy.
Now, add essential oil into the bowl and mix well until it gets a creamy and thick consistency. Make sure there are no lumps in the mixture.
Now store it in an airtight glass jar at room temperature.
You can keep this scrub for about 6 months.
Do not let the water to get inside as well as keep it away from direct sunlight. Water can introduce bacteria that can spoil the mixture.
How to use
Remove all your makeup first and scoop the desired amount of cleansing balm with a spoon and apply to your wet face and neck.
Give a gentle clockwise direction massage to your skin for about 2-3 minutes. Use some water to massage the area properly.
Now, take a clean and damp cotton cloth and wipe the cleansing balm off. If necessary repeat it 2-3 times to remove all the balm residue.
Do not wash your face after cleansing your face with this balm because it will remove all the nutrients that you will get from face scrub.
Notes
1. You can also use any clay according to your skin type or whatever suits your skin.

2. Also, You can add your favorite essential oil for added benefit.

3. I didn't use a preservative in this shea butter face cleansing balm and scrub since it is tap water-free, provided you keep it away from water and contamination.

4. You can add 1 tablespoon arrowroot powder if you do not want greasy feeling.

5. It contains essential oils so do a patch test before applying it to face.

6. While shea butter is quite safe and can be beneficial for the skin, you should avoid shea butter or shea butter products if you have tree nut allergies.