(This post contains affiliate links. You can read my full disclosure here.)
Get rid of those expensive, chemical-filled hair products, and say hello to natural remedies. There's nothing like making the most of what nature has to offer. From everyday heat styling and day-to-day brushing to lifestyle and chemical processes; there are many factors that can speed up the hair fall and stops the hair growth phase. The natural way is the best way to feed your hair nutrients necessary for hair growth. Natural hair growth serum is the best way to boost hair growth and stop hair fall.
According to research, hair grows an average of six inches per year. However, subsequent studies have found the number varies depending on various factors including race, genetics, diet, stress, and time of year.
So, why not take a good care of hair through this all-natural hair growth serum to boost hair growth and provide essential nutrients to the hair follicles. Let's take a look at what are the benefits of all natural hair growth serum to boost hair growth.
---
Benefits Of Hair Growth Serum
1. Avocado's moisturizing properties make hair shiny and supple and keep the hair moisturized. The fatty acids and high levels of antioxidants like vitamin E are well absorbed into our scalp and hair shafts.  It also stimulates new growth and helps unclog blocked follicles. Avocados work at the cellular level to protect and strengthen hair.
2. Almond oil is rich in Vitamin E which helps repair damage on the scalp, which may slow or prevent hair growth. It locks moisture into hair cells, nourishes hair cells, and strengthens hair roots, shaft, and strands.
3. Argan oil promotes the growth of healthy, strong hair as opposed to thin, brittle hair. It can even undo some of the damage done through chemical treatments and dyes and can be used to treat split ends. It contains antioxidants, which help boost cells regeneration and encourage them to produce healthy hair.
4. Horsetail extract oil contains the mineral silica which works to make your hair strong and improves the sheen and texture of it as well. Horsetail also contains selenium, a mineral that is essential for the proper growth of hair and provides essential nutrients to hairs.
5. Essential oils are the natural boon for hairs. Some essential oils like rosemary, thyme, and lavender, if used in perfect combination can stimulate hair growth and stop the hair fall problems. Rosemary oil is considered as the best oil for hair growth and hair thinning problem. It is known to increase the growth of new hair by 20%. It is one of the premier hair growth enhancing essential oils.
6. Essential oils reduce the scalp inflammation and provide essential nutrients to the hair follicle to cure hair fall and boost hair growth.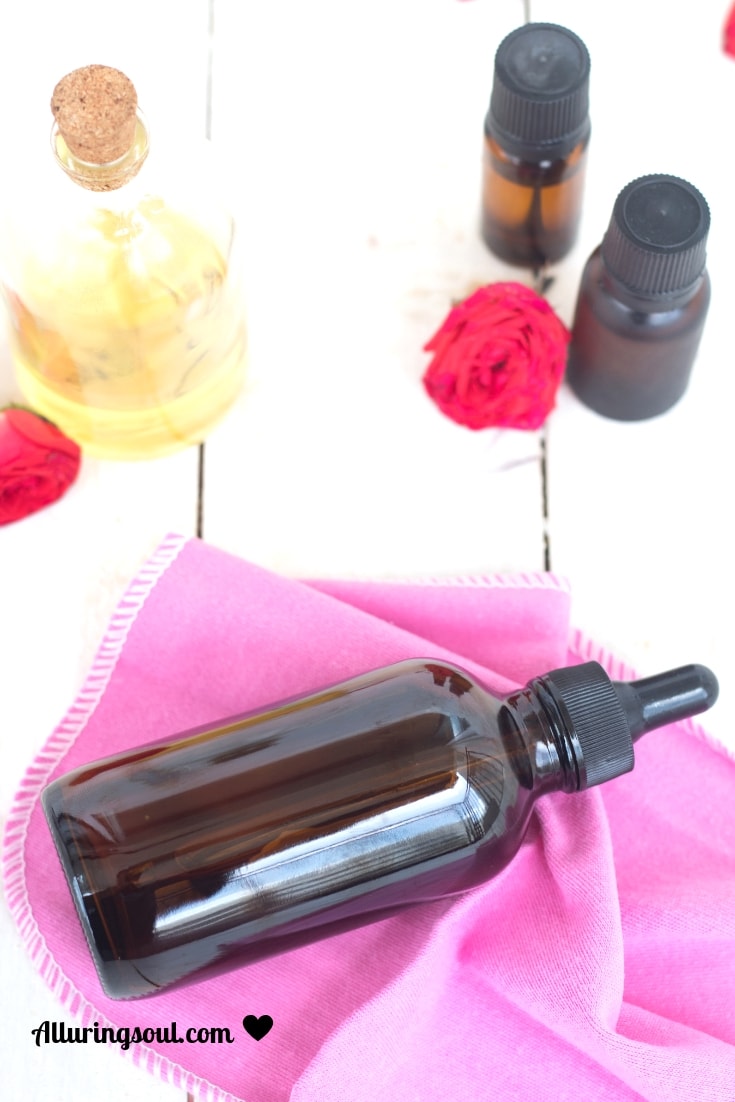 ---
Procedure To Make Hair Growth Serum
DIY Hair Growth Serum For Beautiful Hair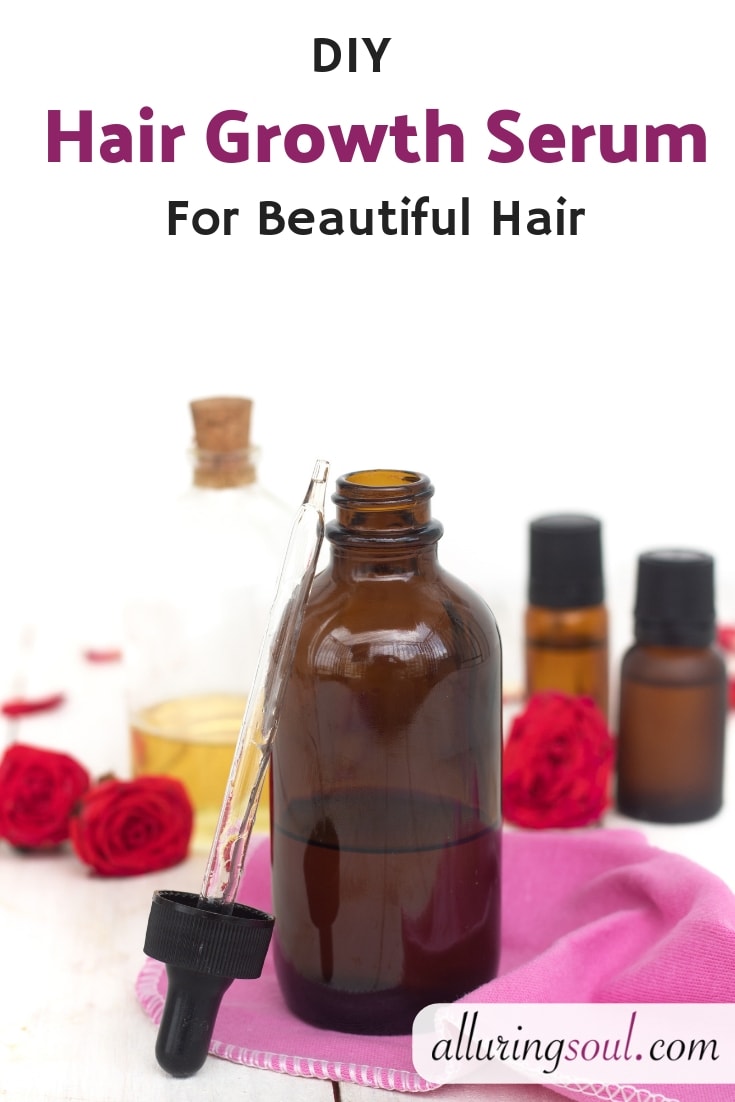 Hair growth serum provides essential nutrients to the scalp and hair follicles. It promotes hair growth, reduces hair fall and makes hair shiny and smooth.
Recipe type:
Hair Growth Serum
Instructions
How To Make
Take a glass bottle and half fill the bottle with almond oil and then add 3 tablespoon argan oil and 1 tablespoon avocado oil using a funnel.
Then carefully add horsetail extract and essential oils. Shake well before every use.
How To Apply
Make the partitions of your hairs and apply the serum on the scalp. Keep it overnight and wash it off with natural or organic shampoo. Repeat it twice.
Notes
1. Be sure to do a patch test to make sure your skin does not have an adverse reaction to the oils. The inner forearm is a great place to do a test since the skin is delicate, similar to facial skin.

2. Additionally, pregnant women, infants, and young children should avoid certain essential oils. so be sure to do your homework beforehand.

3. Keep the bottle away from light.