Essential Oil Hair Care Bible
Everything you need to know about using Essential Oils for your hair care
Can you answer YES to any of these Questions:
Do you suffer from hair problems like dandruff, hair breakage, hair fall, dry hair, etc?
Do you want to learn how to take care of your hairs using Essential oils but not sure where to start?
Do you love Essential Oils but not sure how to use Essential Oils Correctly?
You understand the benefits of Essential Oils for your family but not sure how to mix them together with ingredients around you?
You want to learn about using Essential oils and learn how to produce your own DIY products for Hair?
If so, Then Essential Oil Bible is for you...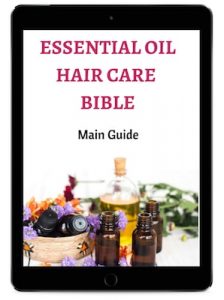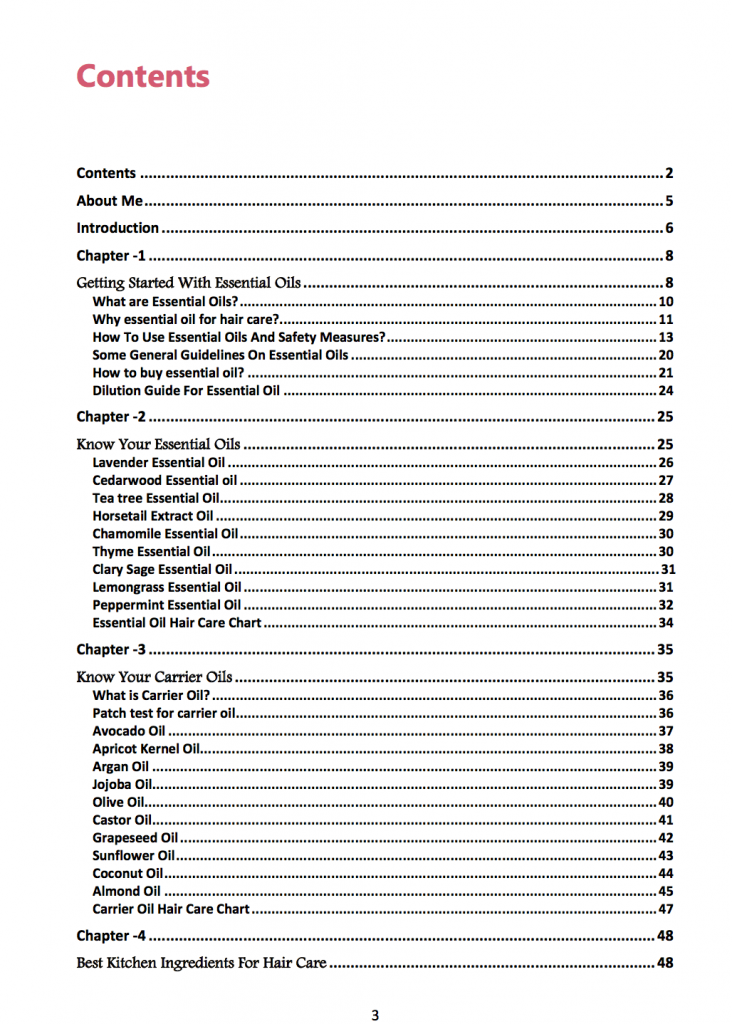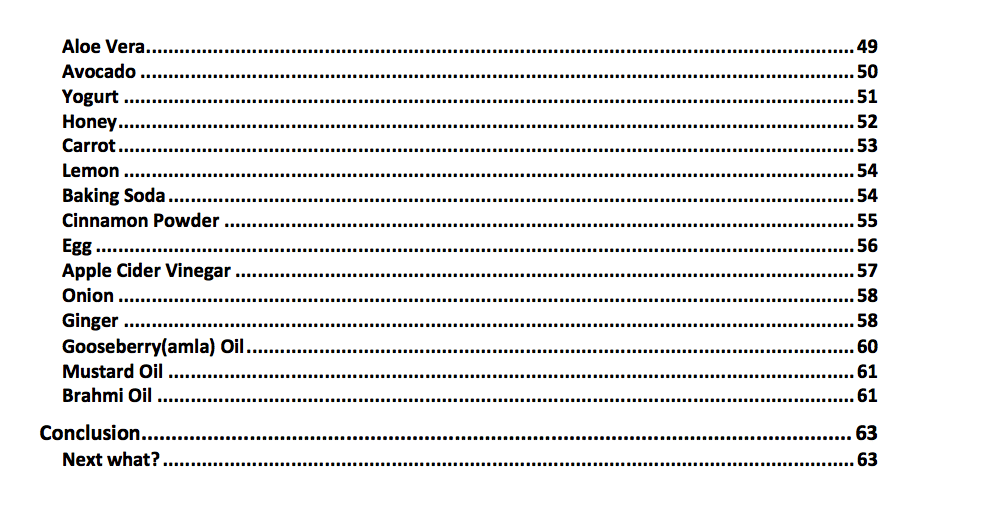 Main guide ebook will give you deeper knowledge about how to apply the powers of essential oil, carrier oils, herbs, and other effective kitchen ingredients to revitalize your hair and get your hair problem solved. You will learn,
Best essential oils and carrier oils for hair
Top effective kitchen ingredients to apply as a mask
Precautions and usage direction relating to essential oils and carrier oils
How to buy pure essential oils
and a lot more
Hair Care Essential Oil Recipes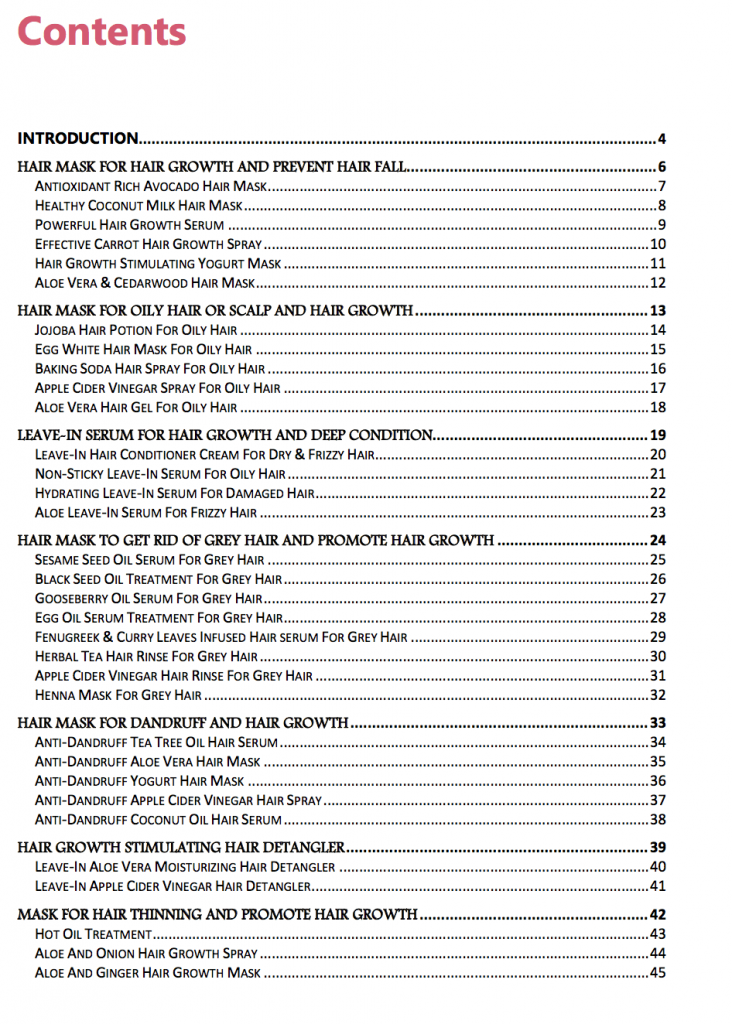 You will find 35+ recipes made with essential oils and other powerful natural ingredients which solves almost every hair problem. It covers recipes for,
Hair mask for hair growth and deep conditioner

Hair mask for hair thinning

Hair massage oil for hair growth and hair fall

Leave-in hair serum and cream for dry, frizzy and damaged hair

Hair mask and hair oil massage for dandruff and hair loss

Hair mask to treat pre-mature grey hairs

Hair growth stimulating detangler

And a lot more...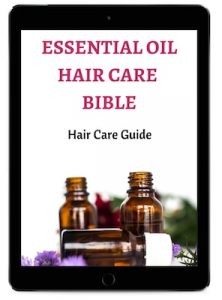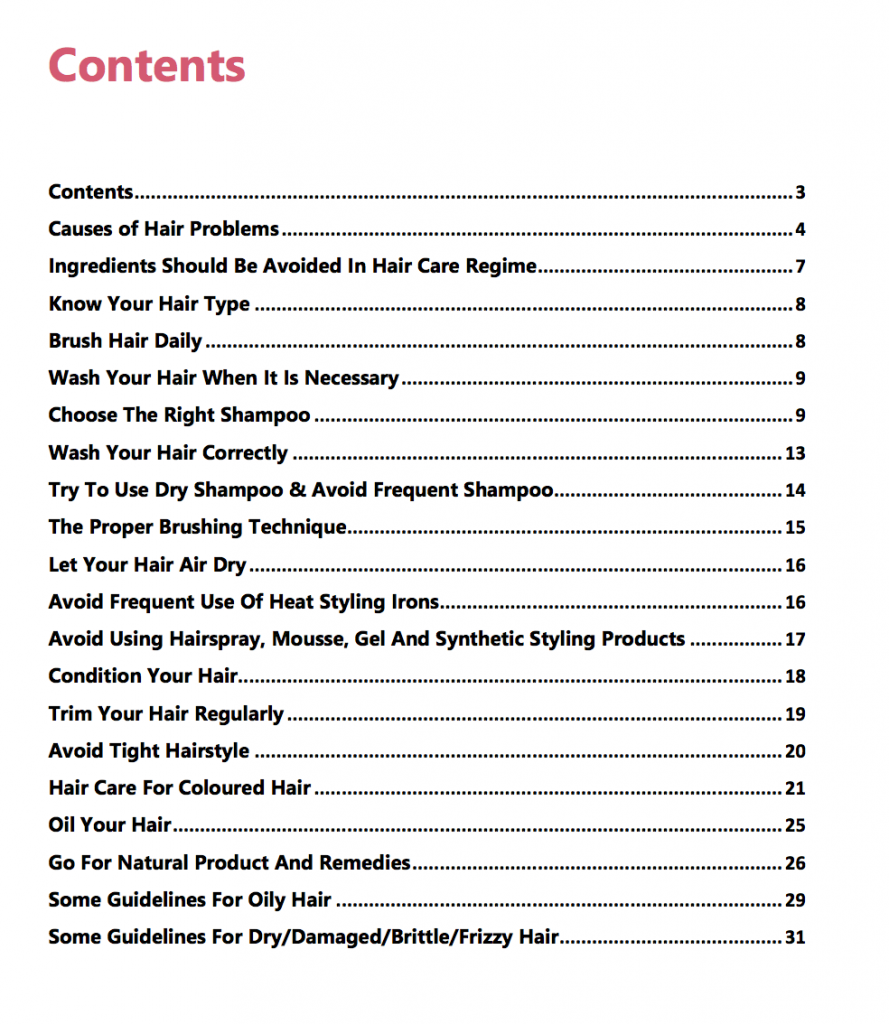 Hair care without a proper routine is a myth. Healthy hair is the consequence of proper hair care routine with natural remedies. In this guide, you will learn,
How to care different types of hair like oily, dry, damaged, frizzy, color-treated, normal hair.
Choosing the right organic or natural shampoo and conditioner
Things you should avoid in your daily hair care routine.
And a lot more...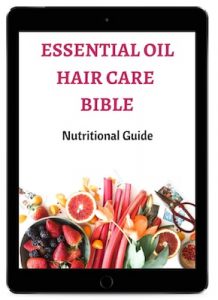 No amount of styling products, shampoo, natural remedies or haircuts have a real effect on hair growth if you don't have a healthy body. This means eating right and taking in the right nutrients. In this guide, you will learn,
Essential Nutrients To Improve Your Hair
Food and vegetables you should be including in your diet for healthy hair
5 smoothies recipes which will provide you daily requirements of nutrients for healthy hair.
Want Bonuses? You got it.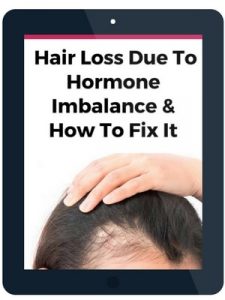 Hair Loss Due To Hormone Imbalance and How To Fix It
Know the real cause of hair loss - hormone imbalance.

Hair loss due to hormone imbalance in female.

Hair loss due to thyroid problem.

How to fix hormone imbalance with essential oils and natural remedies to reverse hair problem.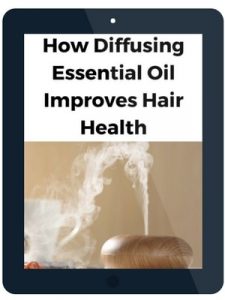 How Diffusing Essential Oil Improves Hair Health
25+ essential oil diffuser blends that improve hair health

Diffuser blends for stress, anxiety, sleepness, clear mind,

Diffuser blends hormone imbalance and a lot more factors which trigger hair loss.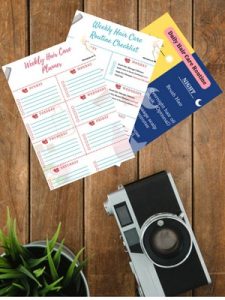 Hair Care Guide Printables
You will get,
Your daily hair care planner printables.
A checklist to follow healthy hair care routine
Printables for the right sequence of hair care steps.
Just print the printables and stick them somewhere where you can follow it daily!
Labels and Tags Printables For Your Essential Oil Recipes
Free labels and tags for essential oil recipes or any DIY recipes. Just print it and use it.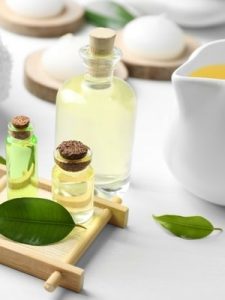 Shopping Glossary
You will get,
My curated list of Organic and natural oils and products from trusted brands.

My recommended natural and organic hair care products like shampoo, conditioner, hair treatment, etc.
I bought the eBook (Bible) because I wanted to learn more about essential oils and how best to maximize the benefits of their respective applications. I'll be using it to learn about the essential oils and then be guided by it in producing hair and skin products.
Hetty
I liked that it (Essential Oil Hair Care Bible) is was informative and concise. I loved the recipes given I just have to adjust certain recipes to fit my hair type because I am African American
Tonya
Who is Essential Oil Bible For?
Beginners DIY enthusiasts. If you are just starting out doing DIY Hair recipes using Essential Oils.
Busy moms! You are busy with your family and job and want to learn about Hair Care using Essential Oils.
Want to start a business or want to educate others about using Essential Oils specifically for hair care.
Who is Essential Oil Hair Care Bible NOT for?
Want to see quick results without putting efforts. Natural hair care using Essential oils takes time to show results but if used regularly can do wonders for you.
Have a negative thinking towards natural remedies and the healing power of Essential Oils.

Got Questions? We have Answers!
1. What is the Essential Oil Hair Care Bible?
Essential Oil Hair Care Bible is designed to solve the hair problems using essential oils and effective natural ingredients. The ebook will give the required knowledge of best essential oils for hair problems and how to include them in your hair care routine. You will get a list of recipes made from essential oils to target your hair problems. You will also get a hair care guide and a nutritional guide as well.
2. Do I have to pay for every update of the book?
You will just have to pay a one-time purchase fee to get all the ebooks in the package. After which you will be getting all the updates and freebies absolutely free of cost!
3. Is there a guarantee?
Yes, Essential Oil Hair Care Bible is guaranteed to work on your hair problems if the hair care products, hair care routine and recipes are followed consistently. However, if you have any medical issue, then I am not sure if this will work for you. But there is nothing bad in trying with doctor consultation.
4. If I have questions after buying this ebook, what can I do?
If you have any questions after buying this ebook or you are facing any problems with purchasing this ebook, then you can email me at mamta@alluringsoul.com with your problem.
5. Are there a hair care guide and recipes to solve my hair problems?
Yes, there is a Hair Care Guide and Essential Oil Hair Care Recipes included in the ebook package to target your hair problems.
6. What type of people is this ebook helpful for?
Essential Oil Hair Care Bible will work on people of every age and gender because natural ingredients can do wonder at any age. But we have made this for people of age above 18 years.
7. Do I have to buy natural hair care products, oils, and ingredients?
Yes, you will have to buy natural care products, oils and ingredients to make the recipes. If you already have them with you then you don't need to buy them again.
8. Can I try these recipes if I am a vegan or vegetarian?
Yes, you can try these recipes as there are multiple hair recipes for each hair problem. You can choose any one that suits your requirement.
9. Can I try these recipes if I am pregnant, nursing or breastfeeding?
I would suggest seeking advice from a dermatologist or a doctor before using any essential oil hair care recipe for your own safety and your child.
10. Will my hair problems come back again?
Essential Oil Hair Care Bible does work on your hair problems but this requires patience because it's purely natural and organic. You will have to keep using the recipes and follow hair care guide regularly so that the problem does not come back.
11. Can men use this ebook?
Yes absolutely! Men suffer from almost the same type of hair problems that women do. So the hair care routines and recipes will work on men as well.
12. Why is Essential Oil Hair Care Bible not available for a hardcover?
Essential Oil Hair Care Bible contains a total of 4 books and also freebies. Providing a hardcover for these would make it very expensive. I wanted all my loyal followers to have access to these in cheap, hence I decided to provide a downloadable PDF instead.
13. Is my credit card, debit card or internet banking secure?
Credit card security is extremely important to us. That's why we've partnered with Paypal and Gumroad to handle the billing and provide a secure socket layer, 128-bit encryption. Feel comfortable knowing that your transaction is 100% completely protected from fraud.
14. How do I get started with Essential Oil Hair Care Bible?
Just click the big bright orange button below and you'll get the product instantly. You can make a payment via Paypal, Credit Card or Debit Card and the whole package will be in your hands in less than 2 minutes after payment.