DIY Anti-Itch Lotion Bars For Eczema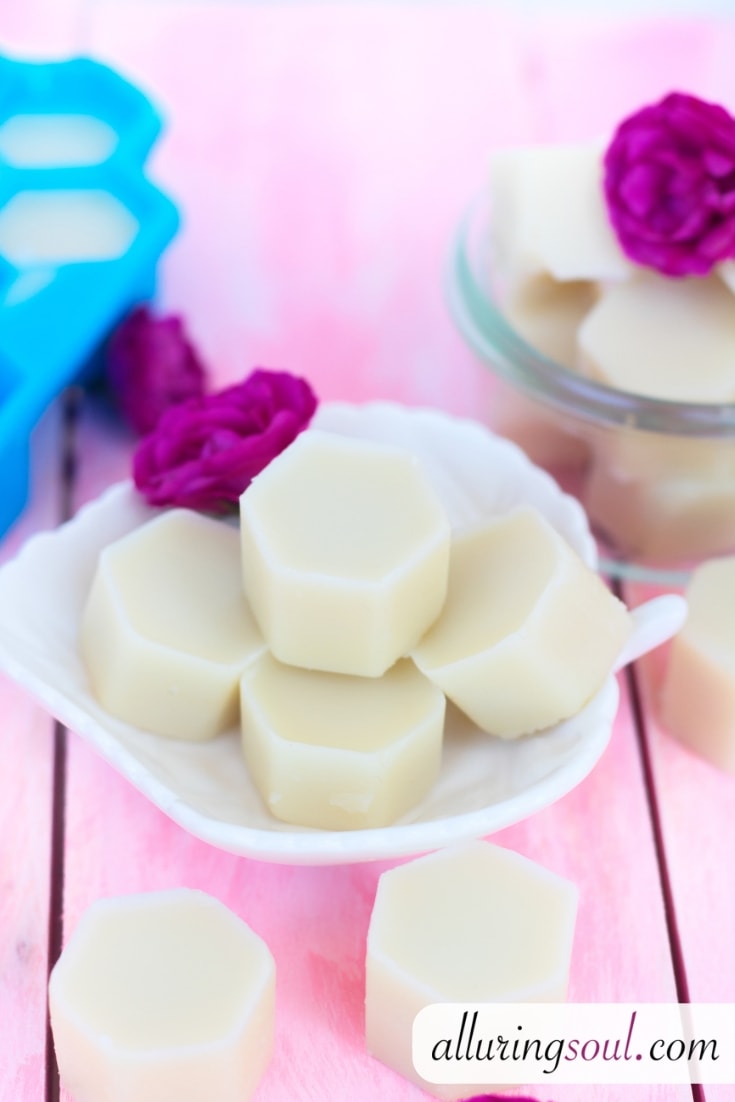 Using a double boiler system, melt coconut oil, shea butter and beeswax completely.
Remove from heat and add essential oils and vitamin e oil and stir until mixed.
Carefully pour into the silicon molds or whatever you will be allowing the lotion bars to harden in.
Allow the lotion bars to cool completely before attempting to pop out of molds. These could be made in different shaped molds or made in a square baking pan and then cut into actual bars.
Store in a cool or dry place for up to six months
Apply it on affected area whenever needed.
1. Be sure to do a patch test to make sure your skin does not have an adverse reaction to the oils. The inner forearm is a great place to do a test since the skin is delicate, similar to facial skin.

2. Additionally, pregnant women, infants, and young children should avoid certain essential oils. so be sure to do your homework beforehand.
Recipe by
Alluring Soul
at https://alluringsoul.com/diy-lotion-bars-for-eczema/